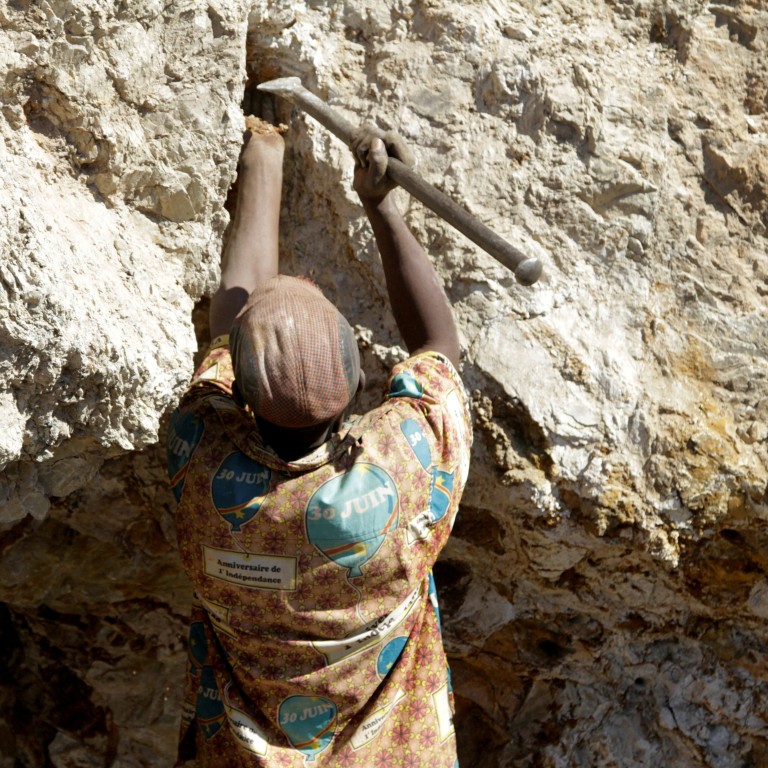 Cobalt blues: Congolese miners, and China's role in improving their conditions
The Democratic Republic of the Congo has the world's largest reserves of the metal but concerns have been raised about working conditions and child labour
Chinese companies, which control most of the production of Congolese cobalt, have pledged to help institute responsible mining practices
In the Democratic Republic of Congo, thousands of residents of this resource-rich central African nation, including children, toil and even fight to extract metals like cobalt – an essential component for making lithium-ion batteries that power smartphones, laptops and electric cars.
The southern DRC region of Katanga holds the country's largest cobalt reserves; thousands of small-scale mining operators, or "artisanal miners", dig each day for the buried treasure – an extremely risky process, mostly done by hand or rudimentary tools.
Even so, that has not helped improve the living standards of many locals. In addition to the poor pay the artisanal miners get for the metal, processing companies have not invested in the miners' communities – or the profits the companies generate do not reach them.
Still, these artisanal miners have become key in meeting growing global demand for cobalt after the rush to adopt electric cars in China and Western nations. For instance, Global Times, the Communist Party tabloid, has reported that Chinese electric vehicle battery supplies are facing record demand, with a shortfall possibly reaching 30 per cent to 40 per cent this year, even as China increases its cobalt extraction in the DRC and elsewhere.
Besides its use in electric cars and smartphones, cobalt has become a strategic metal for making alloys for jet and gas turbine blades and magnetic steel. In all, demand for cobalt is projected to surge fourfold by 2030.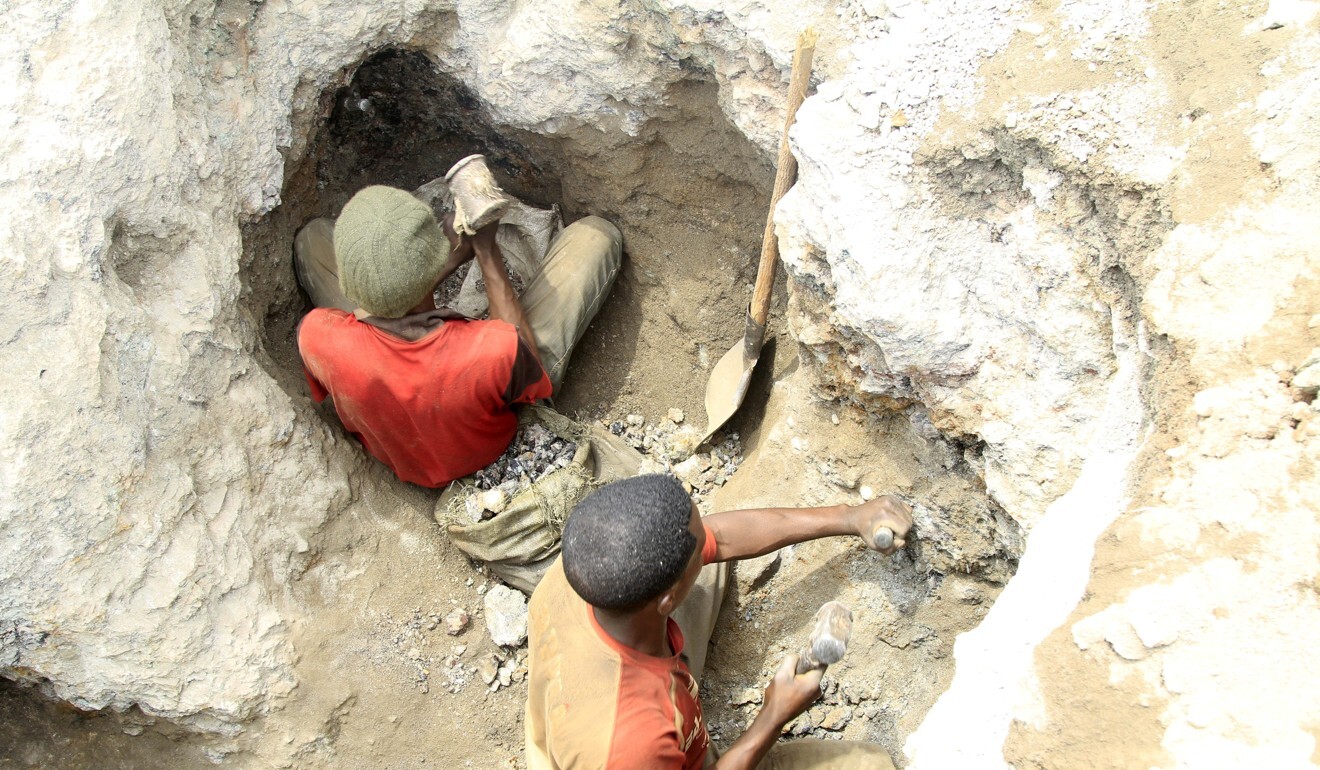 Activists have raised concerns about human rights violations, poor working conditions and child labour in the mining of cobalt and other metals in the DRC.
Miners often extract the cobalt from open pits, exposing themselves to landslide hazards, especially when it rains. Miners are also at risk of inhaling dust bearing heavy metals, and contamination of their food and water.
Most significantly, there is a widespread child labour problem. Last year, a World Economic Forum report called it "a systemic issue in the region". According to Unicef, there could be close to 40,000 children are engaged in mining activities, especially in cobalt sites.
Child labour, the report continued, "is cheaper than adult labour and, with weak enforcement of laws against child labour, the likelihood that companies will be held accountable is low".
As a consequence, car and electronics companies have threatened to stop sourcing from the DRC, forcing a growing number of mining and commodity trading companies to clean up the complex global supply chains.
Last year, for example, BMW started sourcing cobalt from Morocco and Australia in the production of its electric vehicles. Tesla has cut its average cobalt use by more than 60 per cent in the past seven years, and the company recently announced that it would start using cobalt-free lithium-iron phosphate batteries to build its new car models.
Major Chinese commodity companies such as China Molybdenum (known as China Moly), the second-largest operating cobalt miner in the DRC, and Huayou Cobalt, a leading cobalt refiner, recently joined the Fair Cobalt Alliance (FCA), a year-old organisation which is "the key vehicle through which the cobalt industry is moving to implement responsible mining practices at ASM sites in the DRC", according to Benchmark Mineral Intelligence, a London-based reporting agency.
The Chinese companies join Glencore, Tesla, Fairphone and Signify in the alliance, which also hopes to formalise the artisanal and small-scale mining (ASM) sector in the country. Others in the FCA include electric-vehicle manufacturers Volvo Cars and Sono Motors; electronics manufacturer Shift and battery manufacturer Amperex Technology.
China Moly said the alliance pledged to help professionalise the ASM sector and to help improve the lives in DRC mining communities. Formalising the process would make the extraction of cobalt safer, help remove children from the mines and provide the miner fair prices.
"In consideration of the complex issues to address such as poverty-driven child labour and working conditions at ASM sites, the FCA advocates for supply chain-wide collaboration and coordination of efforts on the ground," Julie Liang, the director of China Moly's sustainability executive committee, said in a statement.
In May, China Moly also announced it would join fellow cobalt miners Eurasian Resources Group (ERG) and Glencore in a collaboration with the battery material producer Umicore to test ReISource, a technology intended to improve the tracking of cobalt in the supply chain.
With China the world's biggest importer of cobalt – buying about 95,000 tonnes of the metal annually – Chinese companies are heavily invested in the DRC. China Moly owns the world's second-largest cobalt mine – the Tenke Fungurume in the DRC – and recently bought the Kisanfu resource from Freeport-McMoRan. Along with Huayou Cobalt, other Chinese firms active there include Chengtun Mining, Wanbao and CNMC. A tonne of cobalt sells for US$52,500 at the London Metal Exchange.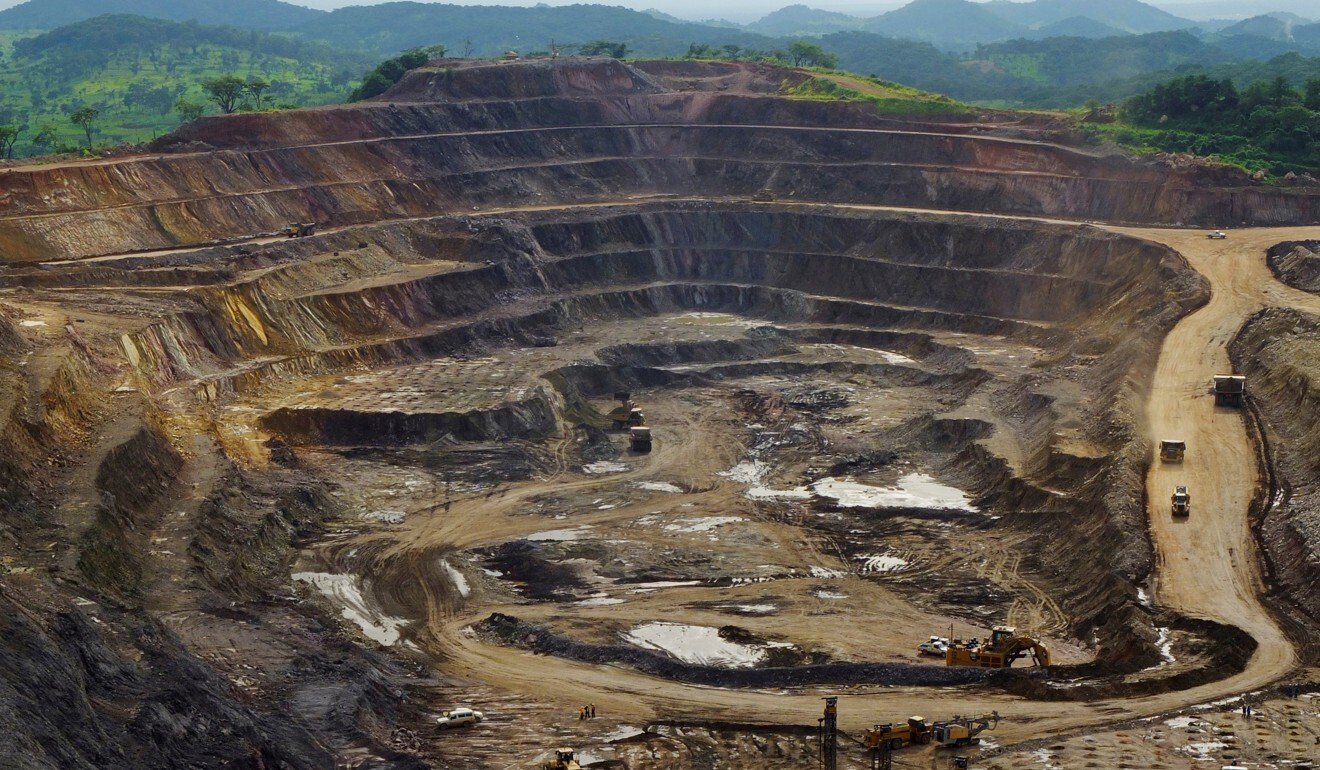 Christian-Geraud Neema, an independent Congolese mining and policy analyst, said children in the artisanal mining labour force were a feature not only of cobalt but all other minerals as well.
"Today the focus is on cobalt, but it is also a phenomenon that can be observed in the Kivu regions with the various artisanal gold, coltan and cassiterite mines," Neema said.
In an environment of poverty and precariousness, Neema said, everyone was eager to mine cobalt. Artisanal miners work without protective gear, digging tunnels in mines often just using their bare hands instead of mining equipment.
"It is a need for survival for these artisans," he said. "Artisanal mining of Congolese cobalt is huge."
The World Economic Forum estimates that between 150,000 to 200,000 artisanal miners work in cobalt sites in the DRC, with about 2 million people economically dependent on the activity.
Neema said the DRC produced 70 per cent of the world's cobalt; of this amount, artisanal mining represents 15 to 30 per cent, according to other sources.
"The amount from artisanal mining is still far greater than the production of the second-largest cobalt producer in the world, Russia," he said.
"Despite this large portion, Congolese artisanal miners do not benefit from their production. Without real supervision and organisation, they do not play an essential role in the official cobalt supply chain."
Very often, illegal traders buy the product, then dump it on the world market. The DRC's precarious economic situation – the government's spending exceeds its revenues – meant it needed the income it gained from artisanal mining and could not afford to disrupt the sector, Neema said.
China controlled most of the production of Congolese cobalt, Neema noted, so its participation in an initiative that aimed to clean up the supply chain not only was essential but made sense.
"Here the primary objective would be to reduce to a minimum the leakage of artisanal production by channelling it into an official circuit that they can control," he said.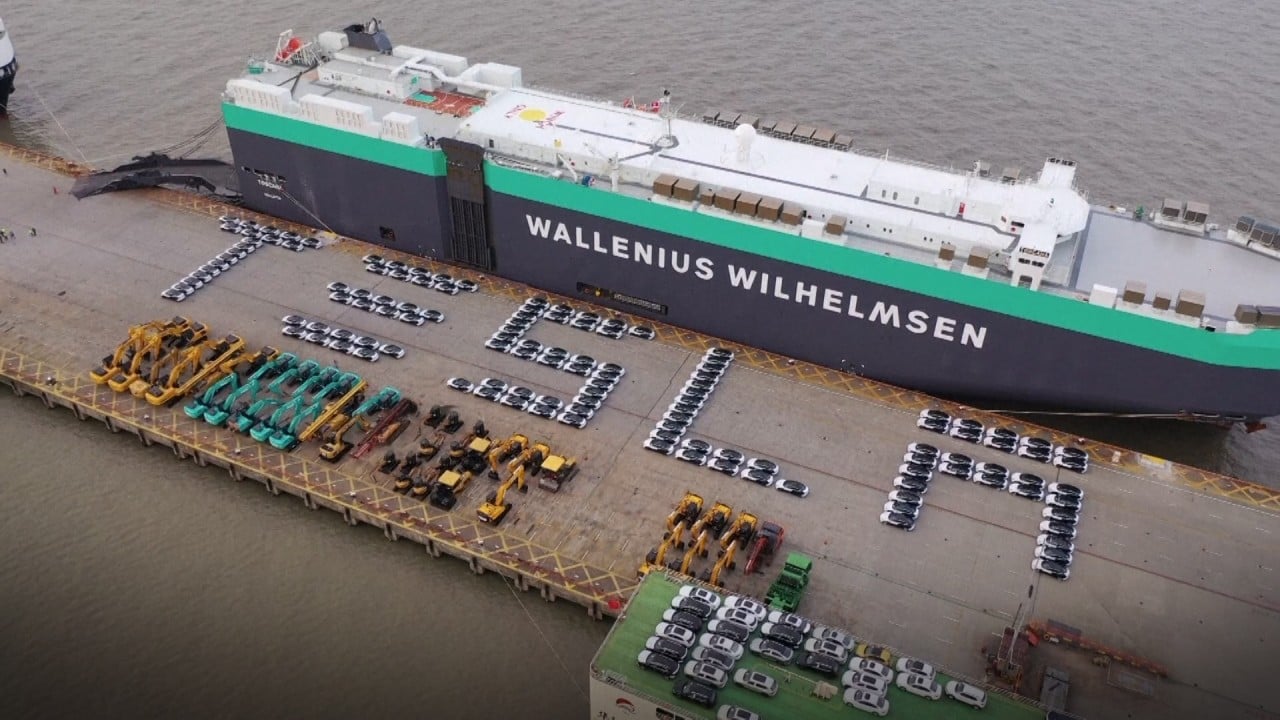 01:16
Tesla exports first China-made cars to Europe with shipment of 7,000 Model 3 electric sedans
Tesla exports first China-made cars to Europe with shipment of 7,000 Model 3 electric sedans
As a manufacturer of electric vehicles that need a lot of Congolese cobalt, China also wants to ensure that its products are not affected by a bad image in the European market.
Gregory Miller, an analyst at Benchmark Mineral Intelligence, said artisanal mining – and specifically the child labour tied into it – remained an issue in the DRC, but one that was improving.
The tonnage of cobalt produced by artisanal mining that employed child was actually limited, Miller said, but "any production entering the supply chain remains an issue for companies consuming cobalt, as well as cobalt's reputation".
"Artisanal mining is a major source of income in the DRC, so simply excluding artisanal sources from the lithium-ion battery supply chain will do more damage than good," Miller said.