Pakistan
Get more with myNEWS
A personalised news feed of stories that matter to you
Learn more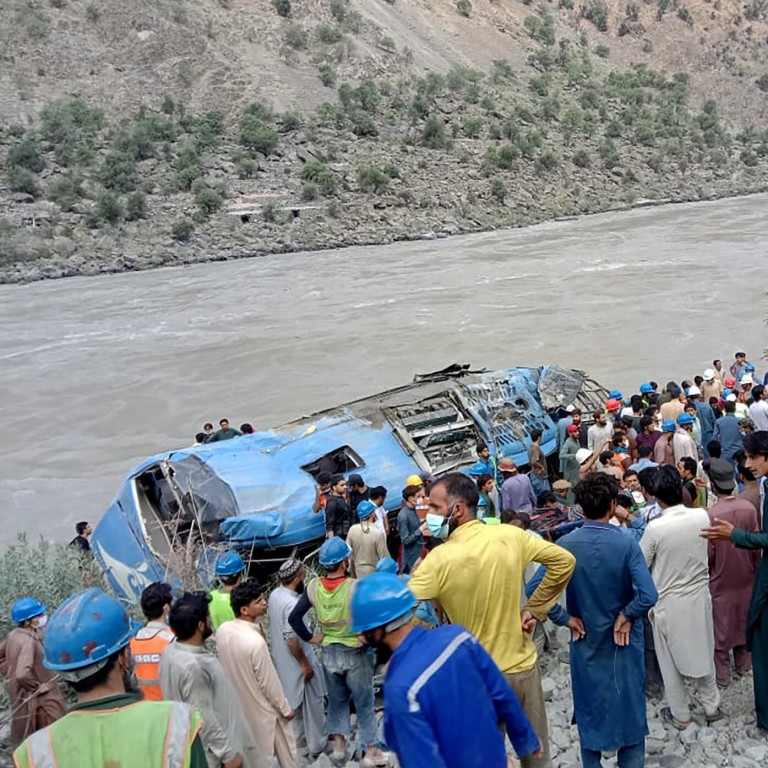 Pakistani Taliban may be behind bus attack that killed 9 Chinese, analysts say
Explosion in northwestern Pakistan killed 13 in total, including Chinese workers travelling to a hydropower dam construction site
No group has claimed responsibility, but the Pakistani Taliban operates in the region
The Pakistani Taliban could be responsible for
last week's bus attack
in the country that killed 13 people including nine Chinese nationals, security analysts said.
Both
Pakistan
and China have classified the explosion in the northwestern Khyber Pakhtunkhwa province as a terror attack, but so far no group has claimed responsibility.
Security analysts said that based on available information and the location, the Pakistani Taliban could be involved.
"The location was a region where the Pakistani Taliban is active, and there are some tribal armed groups there, too," said Li Wei, a counterterrorism expert with China Institutes of Contemporary International Relations in Beijing. "I think they are the two leading suspects of the attack.
"The Pakistani Taliban is not a concentrated group of anti-government militants, but a coalition of many tribal groups."
Li was referring to Tehrik-i-Taliban Pakistan, also referred to as TTP or the Pakistani Taliban.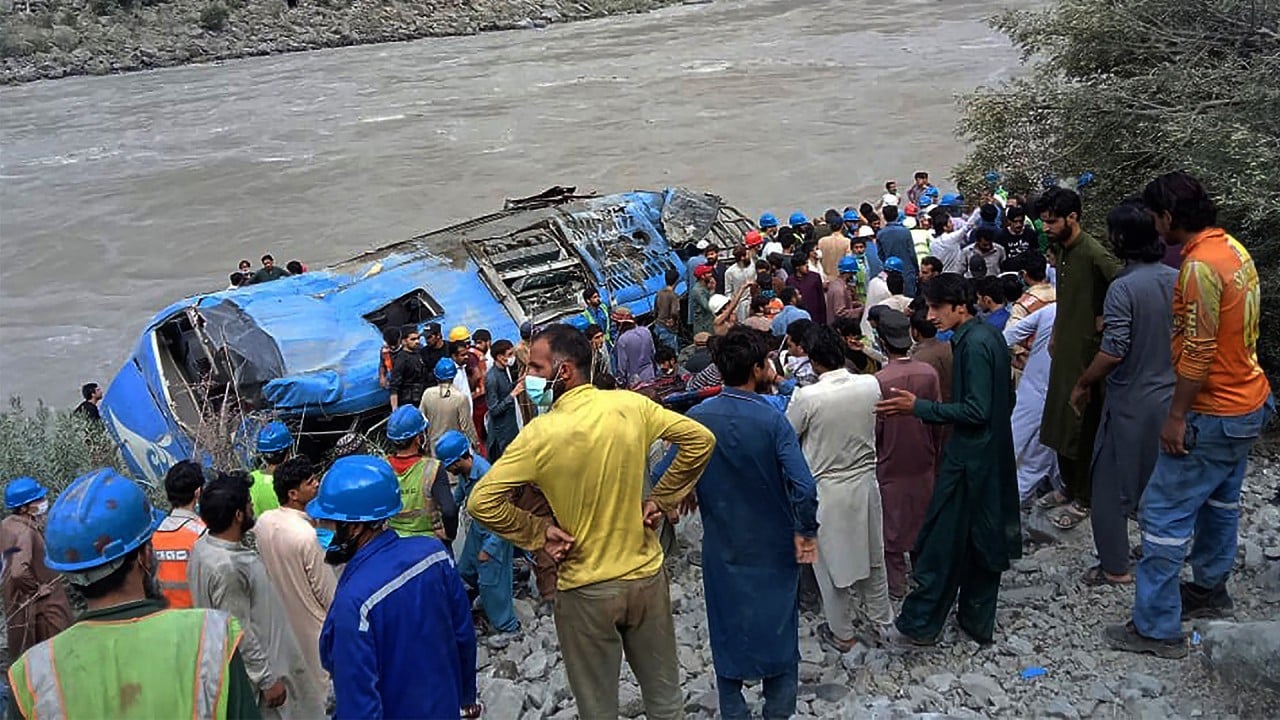 01:51
Nine Chinese nationals among 13 killed in Pakistan bus blast
Nine Chinese nationals among 13 killed in Pakistan bus blast
The blast erupted on Wednesday as a bus was carrying about 40 Chinese engineers, surveyors and mechanical staff to a hydropower dam construction site in Dasu.
In an
emergency telephone call
with Pakistani Interior Minister Sheikh Rasheed Ahmad on Saturday, Chinese Public Security Minister Zhao Kezhi called the incident a "terrorist attack". He added that President Xi Jinping had delivered a written message to Pakistan on the situation, but did not reveal details of it.
The Chinese side had already sent a team of criminal investigation specialists to Pakistan, Zhao said. Later on Saturday, Ahmad told journalists in Islamabad that the investigation was in its "final stages", with 15 Chinese investigators involved.
China Gezhouba Group, the contracting firm building the Dasu project, said on Saturday it was
suspending work
on the project indefinitely.
In addition to the 13 fatalities, dozens of people were wounded in the incident, which Pakistan initially attributed to a mechanical failure on the bus. It later said it was a terrorist attack after traces of explosives were found on the vehicle.
On Monday, Pakistan's military chief
General Qamar Javed Bajwa
met Chinese envoy Nong Rong, assuring the security of Chinese working in the country.
There have been previous attacks on Chinese nationals in Pakistan, including a
deadly suicide blast in April
at a luxury hotel in southwest Balochistan.
"The area of operations makes more sense for the Pakistani Taliban than any of the separatist groups that have traditionally targeted the Chinese," said Raffaello Pantucci, senior fellow at the S. Rajaratnam School of International Studies in Singapore.
"For the Balochi or Sindhi [ethnic groups], this is way out of their area, so it would make sense if it is someone linked or aligned with the TTP."
Yin Gang, a Middle East affairs researcher with the Chinese Academy of Social Sciences, said the hydropower dam would affect downstream areas in Afghanistan, including close to a region controlled by Islamic State (Isis), but Isis did not have the capability to plan the attack.
"The Balochi groups have made clear their stance against so-called Chinese colonisation in the country, but they are over a thousand kilometres away and it's not very interconnected," he said.
01:29
Car bomb kills at least 4 at Pakistan hotel hosting China's ambassador
Car bomb kills at least 4 at Pakistan hotel hosting China's ambassador
The Chinese foreign ministry has said a distinction should be made between the Pakistani Taliban and Afghanistan's Taliban – a group Beijing has said it could talk to about ensuring security in that country after the withdrawal of US troops.
Foreign ministry spokesman Zhao Lijian said the Pakistani Taliban was listed as a terrorist group, whereas the Afghan Taliban claimed to be a political military organisation seeking to stop foreign interference in the country and remained in contact with the Afghan government.
Zhu Yongbiao, a professor of international relations at Lanzhou University, said the security risk facing Chinese in Pakistan would escalate along with increased Chinese investment there.
"Some of the resentment [towards China] may have accumulated over the past seven to eight years, and it's erupting now," he said.
Pantucci said it was strange for the TTP not to claim responsibility if it was the perpetrator, after it stated that it was behind a high-profile attack in April on the Serena Hotel in the Pakistani city of Quetta. Groups not coming forward about this attack could be because it was an accident or a third party was involved, he said.
"The TTP is an organisation that is starting to put itself back together after really coming under a lot of pressure from the government," he said. "It's trying to rebuild itself and show that it's able to operate. It did a big attack on the Serena Hotel, which was a big deal, being a very highly secured place."
He said the latest attack, following those of recent years, could prompt China to make greater efforts to assert its security presence in Pakistan.
"How does China react to this? It's difficult to predict," he said. "But I think you will see more pressure on Islamabad to accept a presence of Chinese security forces in its territory."