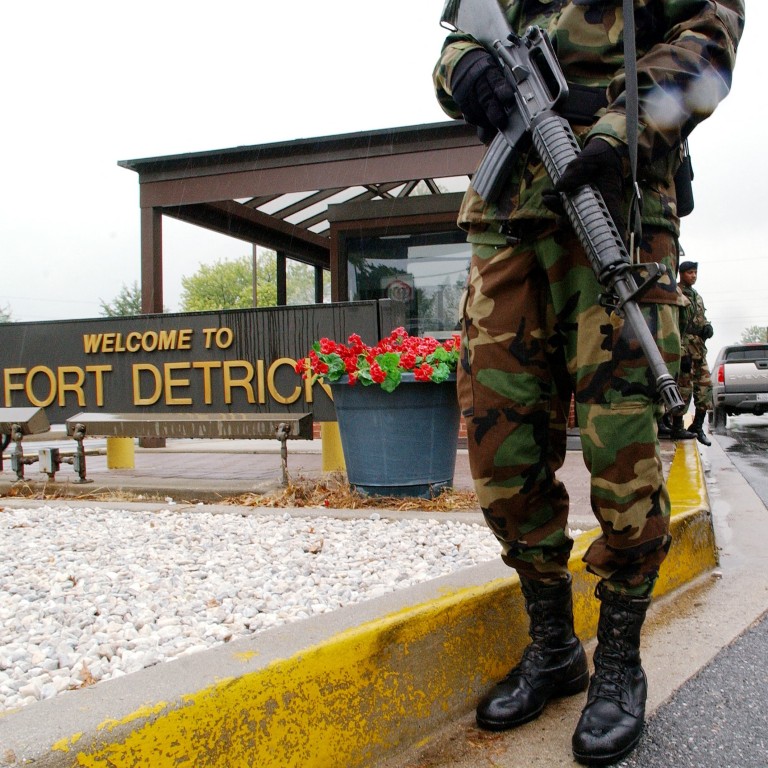 China is pushing its own coronavirus lab leak theory in latest battle of narratives
Beijing is seeking to counter the hypothesis that the virus could have escaped from the Wuhan Institute of Virology
Diplomats and state media are calling for US military base Fort Detrick to be investigated in a 'new kind of tit-for-tat'
Call it a tale of two laboratories: the Fort Detrick Research Institute of Infectious Diseases in the US, the Wuhan Institute of Virology in China, and a competing narrative about the origins of
Covid-19
.
Odds are that most Americans have never heard of Fort Detrick, about an hour's drive from Washington and the original home of the US biological weapons programme.
But hundreds of millions of Chinese netizens are familiar with the Detrick name and its supposed links to Covid-19, mostly thanks to China's so-called
Wolf Warrior diplomats
.
They have said dozens of times in social media posts and press conferences that Fort Detrick, half a world away from China in the state of Maryland, needs to be investigated as a potential source of the virus.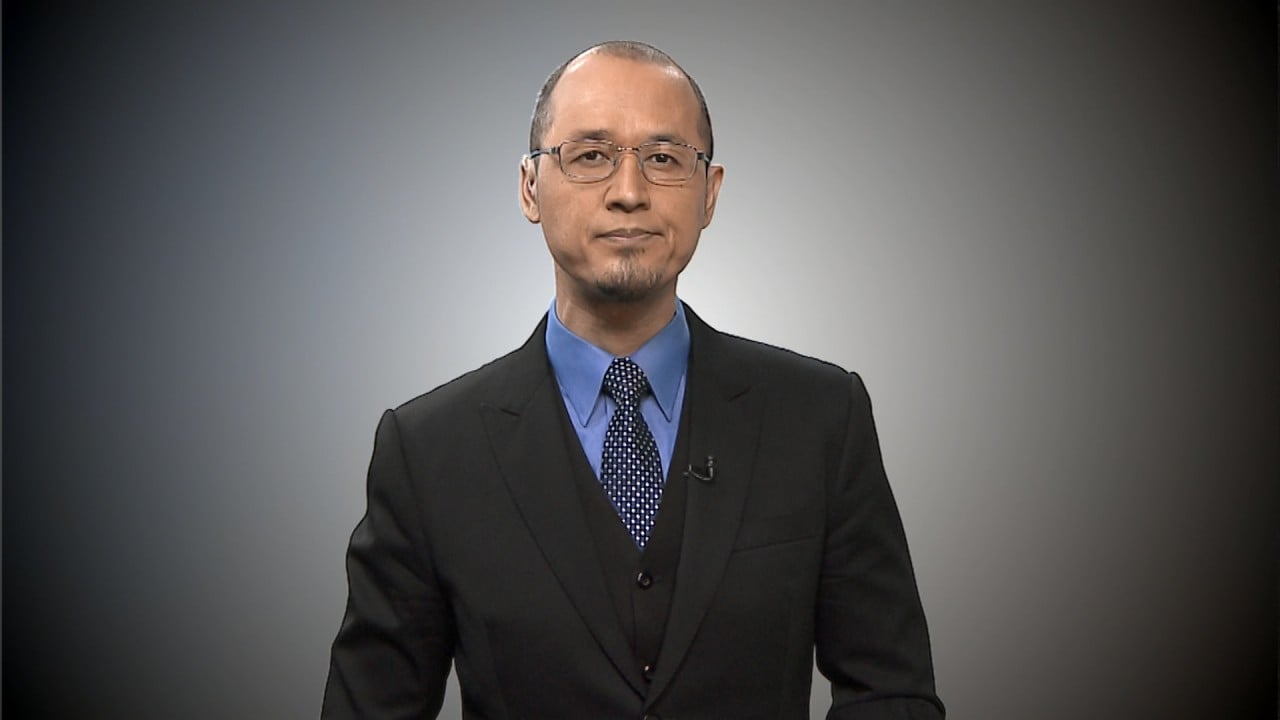 03:46
Why is China peddling a coronavirus conspiracy theory?
Why is China peddling a coronavirus conspiracy theory?
"Mysterious EVALI [e-cigarette or vaping-use associated lung injury] broke out in Wisconsin in July 2019 with symptoms almost identical to those of Covid-19. The place of outbreak is within 1-hour drive from #fortdetrick," foreign ministry spokeswoman Hua Chunying said on Twitter on June 22.
Hua and two of her colleagues at the ministry – Zhao Lijian and Wang Wenbin – have called for investigations into Fort Detrick a total of 33 times at official press conferences. The last 27 mentions have come since US President
Joe Biden
took office in January, according to foreign ministry transcripts reviewed by the
South China Morning Post
.
The focus on Fort Detrick is a counter to the hypothesis raised outside China that the pandemic may have been caused by a virus escape or accident at the
Wuhan Institute of Virology
, one of the world's leading research labs into bat coronaviruses, the same family of pathogens that caused Covid-19.
Jean-Pierre Cabestan, a professor of politics at Hong Kong Baptist University, said the intensity of China's counter-narrative was a sign of how aggressive its diplomats had become in recent years.
"Before, China was more passive, it would just keep a high degree of opacity but not react in that way, with disinformation and accusations without any evidence," he said.
Which lab?
When the Covid-19 disease caused by the Sars-CoV-2 virus first emerged in the Chinese city of Wuhan at the end of 2019, the majority assumption was it had jumped from animals, like its predecessor in the coronavirus family, Sars, in 2003.
Now, however, as a growing number of scientists and politicians call for a more robust independent investigation into the origins of Covid-19, including the Wuhan lab leak hypothesis, China argues Fort Detrick needs to be part of that probe.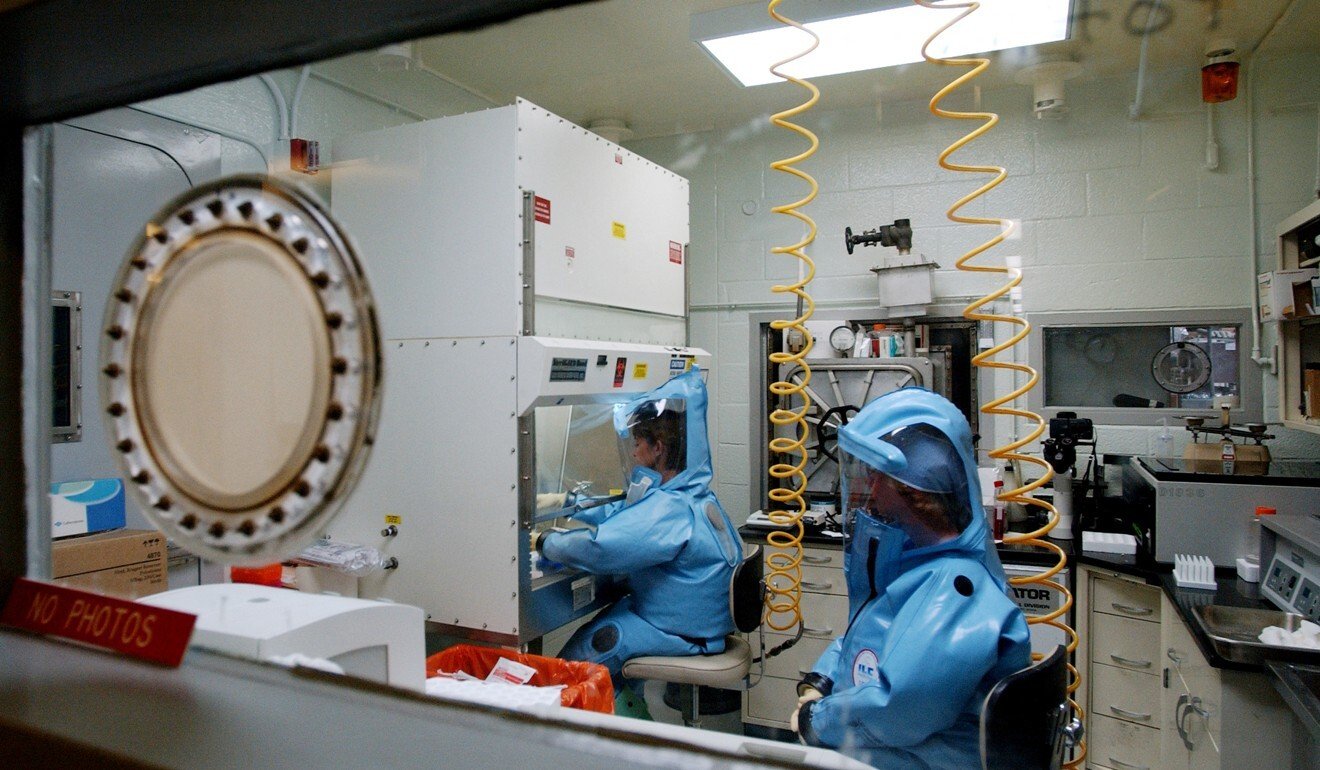 Fort Detrick once powered the US bioweapons programme that ran from 1943 to when it was shut down in 1969. The US Army installation is now home to the United States Army Medical Research Institute of Infectious Diseases, the country's biodefence agency.
In August 2019, Fort Detrick's BSL-4, or top security, lab was shut down by the US Centres for Disease Control and Prevention for safety violations related to the disposal of dangerous materials. It was reopened in April 2020, but the closure became grist for the mill in China's tightly controlled domestic information environment.
The hashtag for Fort Detrick's Chinese name has over 270 million hits on Weibo, a Twitter-like platform, usually on themes of the US hiding bioweapons and researching deadly viruses.
Chinese media outlets have followed this line during the pandemic. Global Times, People's Daily and China Daily have published over 100 articles on Fort Detrick, according to a Post analysis of their English-language archives.
"It's a new kind of tit-for-tat. Maybe they believe this will satisfy their own public opinion, because it's not something that will be very credible outside of China, but within China, nationalists are going to be happy with it," said politics professor Cabestan.
Pointing fingers
Beijing's first mention of Fort Detrick came in March 2020, soon after then-US president Donald Trump claimed without evidence that the new coronavirus originated from a lab leak in Wuhan.
While Trump lost the election, concerns about the lab have not gone away, despite a report on March 30 by the
World Health Organization
that said a lab leak in Wuhan was "extremely unlikely".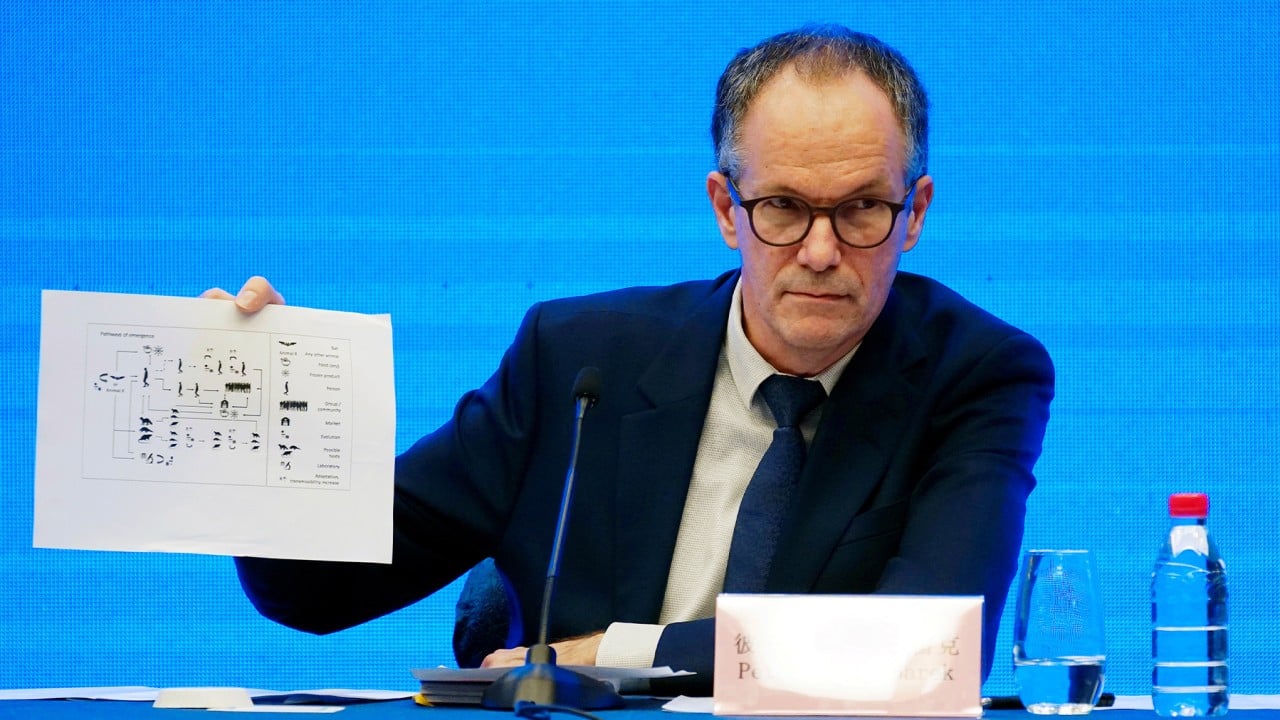 01:56
WHO ends Covid-19 mission in Wuhan, says lab leak 'extremely unlikely'
WHO ends Covid-19 mission in Wuhan, says lab leak 'extremely unlikely'
The day after that WHO report was released, 14 countries – including the US, Britain, Australia, Japan, South Korea and Canada – issued a statement stating concerns about a lack of access to original Wuhan laboratory data for the investigation.
China spokesman Zhao responded by bringing up Fort Detrick.
"What activities has the US military been conducting in these labs and the base at Fort Detrick?" Zhao said. "We once again call on the US to adopt a responsible attitude, earnestly respond to international concerns, and offer a full clarification on its bio-military activities at home and abroad."
Milton Leitenberg, a biochemist and senior research associate with the Centre for International and Security Studies at the University of Maryland, said the suspicions China raises about Fort Detrick ignore the base's past transparency.
Leitenberg said the US terminated its offensive biological weapons programme in 1969 and then invited officials from the Soviet Union to inspect Fort Detrick.
Then in 1991, Washington agreed to allow a Soviet team to visit any facilities of their choosing in the US to check the Americans complied with the Biological Weapons Convention of 1973 to destroy offensive biological weaponry, he said.
Also in the 1990s, several Chinese scientists spent extended periods working at Fort Detrick, according to Leitenberg, who has researched arms control for over 50 years and authored several books on the subject, including biological weapons.
In contrast, he said: "The Chinese government has never permitted any Western expert, scientist or international team to visit any of its allegedly defensive military biological weapons facilities."
China's foreign and defence ministries did not respond to requests for comment.
Conspiracy virus
Beijing's focus on Fort Detrick was a response to an aggressive propaganda campaign from the American right, kicked off by Trump, according to some experts.
In September 2020,
Yan Limeng
, a former postdoctoral researcher in virology at the University of Hong Kong, spoke on
Tucker Carlson Tonight
on Fox News, the highest rated cable show in the US.
She claimed to have written a paper that showed Covid-19 was engineered by the Chinese military, a claim no virologist has endorsed.
Exiled Chinese businessman
Guo Wengui
, who fled the country after falling out of favour with the
Communist Party
, has repeatedly accused Beijing of manufacturing Covid-19 in a lab as a bioweapon, claiming that more attacks were on the way.
Gregory Koblentz, director of the biodefence graduate programme at George Mason University in Virginia, called the theory that China engineered Covid-19 as a biological weapon "bizarre and ridiculous".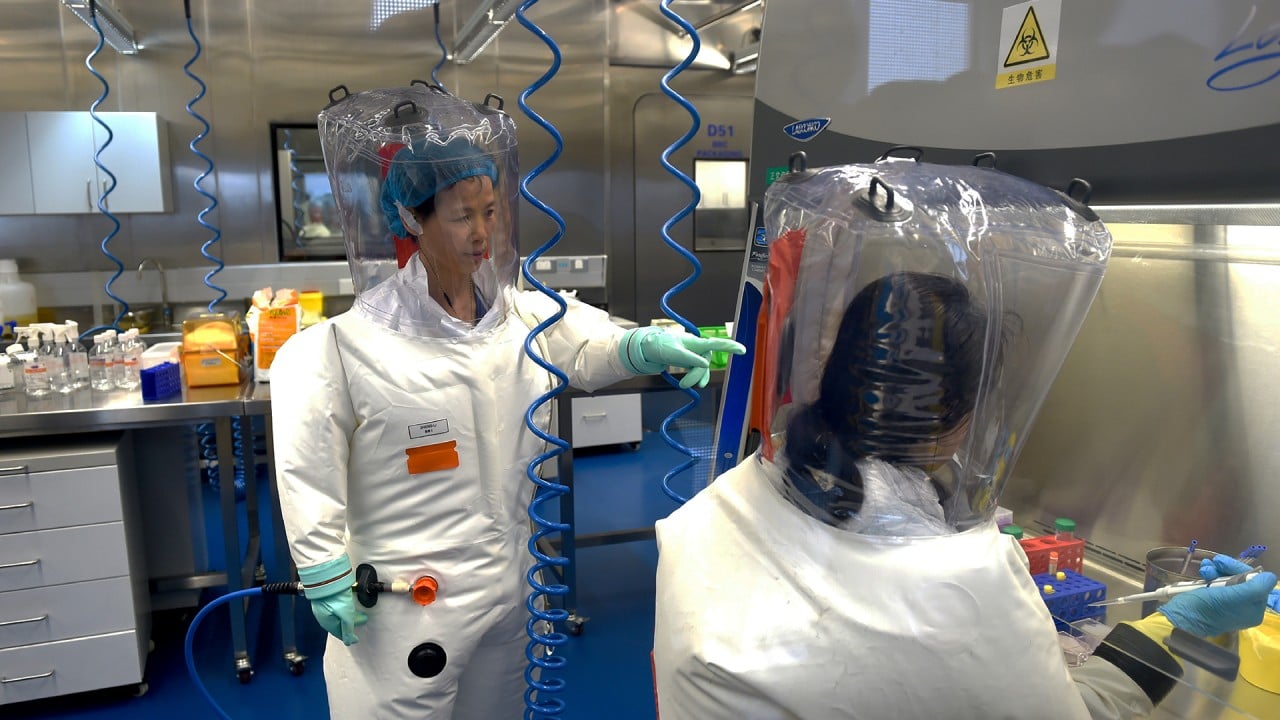 02:24
Coronavirus: A look inside China's Wuhan Institute of Virology
Coronavirus: A look inside China's Wuhan Institute of Virology
Covid-19 was politicised early on, creating fertile ground for conspiracy theories, he said. "It's hard to have that level of nuance when you're dealing with Fox News or China's Global Times, who blamed Fort Detrick," he said.
But China's targeting of Fort Detrick was a "classic authoritarian tactic" and comes out of Russia's disinformation playbook, said Koblentz, who briefed the UN Security Council in 2016 on the threat of bioterrorism.
"The Russians, directly and then through different proxies, constantly create new stories that the [US] Department of Defence is building biological weapons in Georgia and Ukraine to use against ethnic Russians," he said.
Fort Detrick figured in Soviet disinformation campaigns in the 1980s, when the KGB secret service launched Operation Infektion on the Aids outbreak, according to declassified cables held at the Wilson Centre think tank in Washington.
Infektion said the US defence department and Central Intelligence Agency had developed and intentionally spread Aids to suppress black and third-world populations.
Leitenberg also recalls how Fort Detrick was accused of manufacturing the virus that causes Aids. The parallels with Beijing's current campaign were evident, he said.
"The Chinese did not play that game until March 2020. And when they started it, they went full hawk."
05:08
Nature or lab leak? Why tracing the origin of Covid-19 matters
Nature or lab leak? Why tracing the origin of Covid-19 matters
What's next?
In May, Biden said he had
given the country's intelligence community 90 days
to collect evidence that would allow Washington to make a "definitive conclusion" on whether the pandemic originated from human contact with an infected animal or from a laboratory accident.
That conclusion, according to Biden's deadline, will be reached around August 24, but it is unlikely to end the laboratory tit-for-tat as China forges ahead with its Fort Detrick narrative.
On Saturday, China's nationalist tabloid Global Times published what it called an open letter and petition calling on the WHO to investigate Fort Detrick. The petition has so far received more than 3 million signatures, according to the website.
It also shared a poll that asked respondents where the next investigation into Covid-19's origins should take place. The four options specified were the US and Fort Detrick, India, Italy, and "other countries" – 94.4 per cent of respondents chose the US.
Spokesman Zhao brought this up on Monday during a press conference, stating: "These spontaneous actions by the people and the media actually ask questions that the international community has not been able to answer for a long time and some people in the United States have always kept secret."
This article appeared in the South China Morning Post print edition as: China promoting another lab leak theory in battle of narratives with US