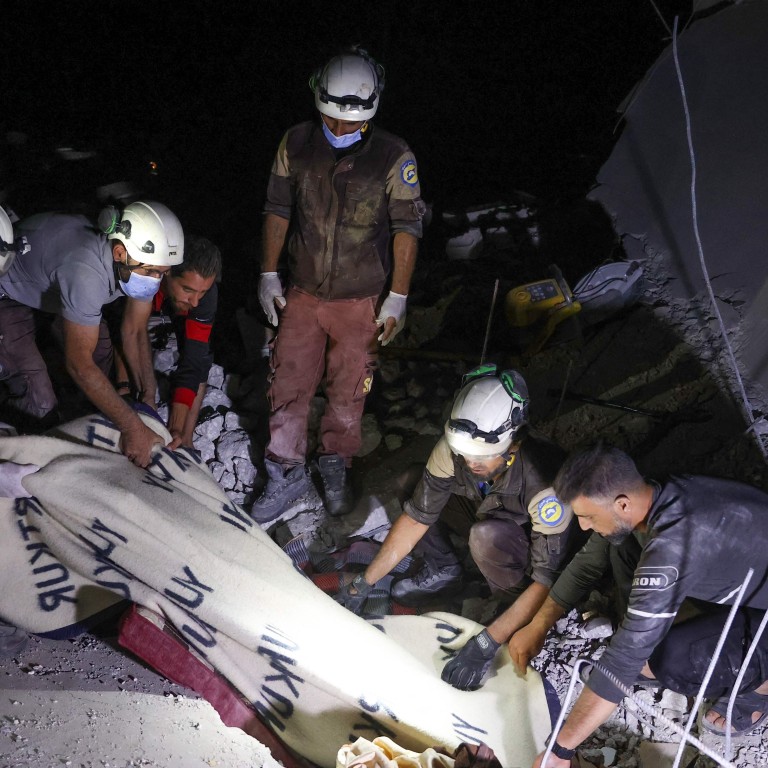 China says Syria needs end to US sanctions, not a colour revolution
Foreign Minister Wang Yi wraps up Middle East tour with clear signal of support for Syrian government
In his second visit to the region since March, Wang also pledges Covid-19 vaccines 'as long as there is demand'
China is opposed to any attempt to stage a
"colour revolution"
in Syria, the Chinese foreign minister said as he wrapped up a four-day visit to the
Middle East
and North Africa, where Beijing is steadily increasing its influence.
Wang Yi was speaking to Chinese reporters in Algiers on Wednesday, where he also pledged that China would build a
Covid-19 vaccine
production line in Algeria – his last stop on a tour which included Syria and Egypt, and his second visit to the region since March.
"The practice of trampling on the sovereignty of other countries in the name of democratic transformation is unpopular, and staging colour revolutions and forcing regime change is even more harmful," he said, according to a transcript published by the foreign ministry on Thursday.
Wang urged the US to lift its sanctions on Syria, where the economy is at risk of collapse after a decade of
domestic conflict
, even as the war winds down in much of the country.
"While the Syrian people are worried about the economic sanctions, some countries are talking about protecting human rights in Syria, showing only hypocrisy," he said, adding that "the US and the West should immediately lift all unilateral sanctions and economic blockades against Syria" so that humanitarian aid channels could be opened up.
Earlier, Wang had made the first visit to Syria by a Chinese foreign minister since 2009, arriving just hours after Bashar al-Assad took the oath of office for his fourth term. The Syrian president won 95 per cent of the vote in May elections, described by Britain and Europe as "neither free nor fair".
Wang said his trip was "to send a clear signal that China supports the Syrian government and people in safeguarding their sovereign independence and … opposes external interference and power politics".
Amid its bitter geopolitical rivalry with the US, Beijing has been steadily stepping up its engagement with the Middle East, which traditionally has been part of Washington's sphere of influence.
While it is widely believed it could be years before Chinese investment returns to war-torn countries like Syria, Beijing has enhanced its influence in the region through a series of high-profile vaccine deals.
The United Arab Emirates was the first country to host clinical trials into a Chinese vaccine for Covid-19 and in March sealed a deal for China's Sinopharm to launch a vaccine plant there, with three filling lines and five automated packaging lines, capable of producing 200 million doses a year.
On his latest visit, Wang said there had been "positive negotiations" with Algeria to build a similar vaccine production line. If agreed, it will be the second Chinese vaccine production line in the region. A Sinovac facility started operation in Egypt in June.
China has supplied more than 72 million vaccine doses to the region and Wang promised Beijing would respond to the needs of Arab countries "as long as there is demand".
This article appeared in the South China Morning Post print edition as: Wang speaks out against any Syrian 'colour revolution'