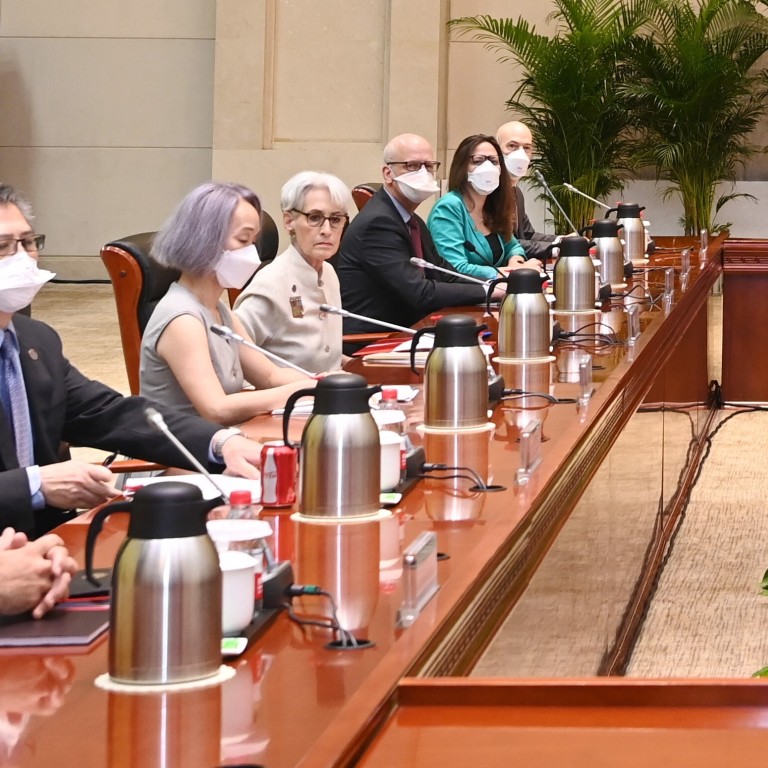 China's demands to US: starting point to ease tensions or a path to more conflict?
Lists of 'wrongdoings' and 'grave concerns' given to visiting deputy secretary of state Wendy Sherman
Analyst says some of the issues are 'low-hanging fruit' and concessions could be made
Beijing's move to set out demands for Washington in their latest talks suggests it is taking a more pragmatic approach to handling
tense relations
with its rival, according to analysts.
They say it could be a starting point to improve the fraught relationship, but it could also lead to more conflict if the demands go unmet.
Chinese foreign vice-minister Xie Feng said two lists were given to visiting US deputy secretary of state
Wendy Sherman
in Tianjin on Monday.
One sets out "wrongdoings" that China wants the US to correct, including lifting visa restrictions on
Communist Party
members, dropping its request to extradite Chinese tech executive
Meng Wanzhou
from Canada, and ending a requirement for Chinese media to register as foreign agents in the US. A separate list of "grave concerns" includes cases of Chinese student visas being rejected, according to the foreign ministry.
In a separate meeting with Sherman, Foreign Minister Wang Yi called on the US not to challenge or seek to subvert China's model of governance, to lift sanctions imposed over
Xinjiang
and Hong Kong, and to respect the country's sovereignty and territorial integrity.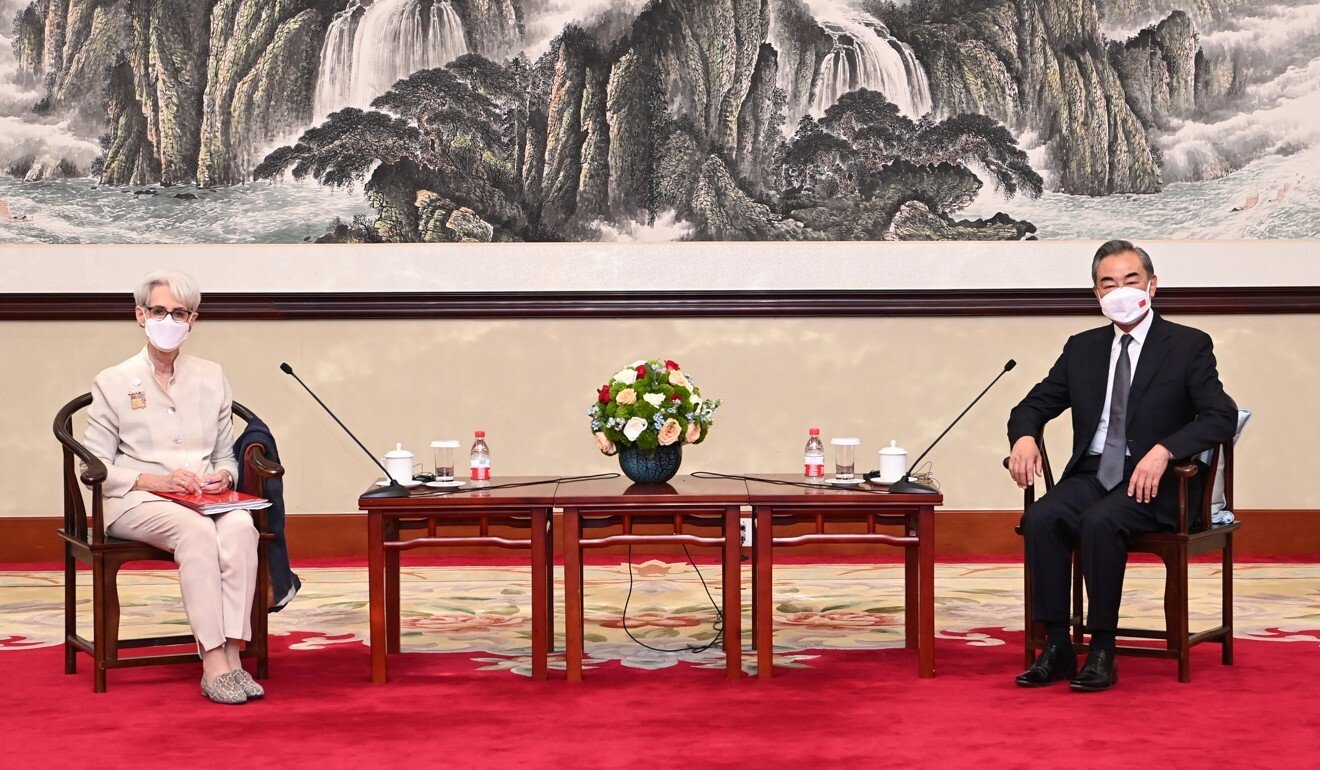 The US State Department did not say how Sherman responded to the demands. But it said she had raised concerns over human rights in
Hong Kong
,
Xinjiang
and
Tibet
, and Beijing's actions in the Taiwan Strait and the East and South China Seas.
It was the second face-to-face meeting between senior US and Chinese officials since
Joe Biden
took office, after top diplomats Antony Blinken and Yang Jiechi publicly sparred in front of the cameras in Alaska in March.
Chinese analysts say some of Xie's demands are doable for the US – "low-hanging fruit" like relaxing media and visa restrictions – but it will come down to political will.
Liu Weidong, a US affairs expert with the Chinese Academy of Social Sciences, said while there may not be much room for concessions from either side on strategic issues and principles, there are specific issues where goodwill gestures could be made.
"It's like [the Deng Xiaoping saying] crossing the river by feeling the stones – if you make a concession, then I can make a concession," Liu said. "Both sides can now evaluate the other's requests … and for at least some of the issues we could see some concessions."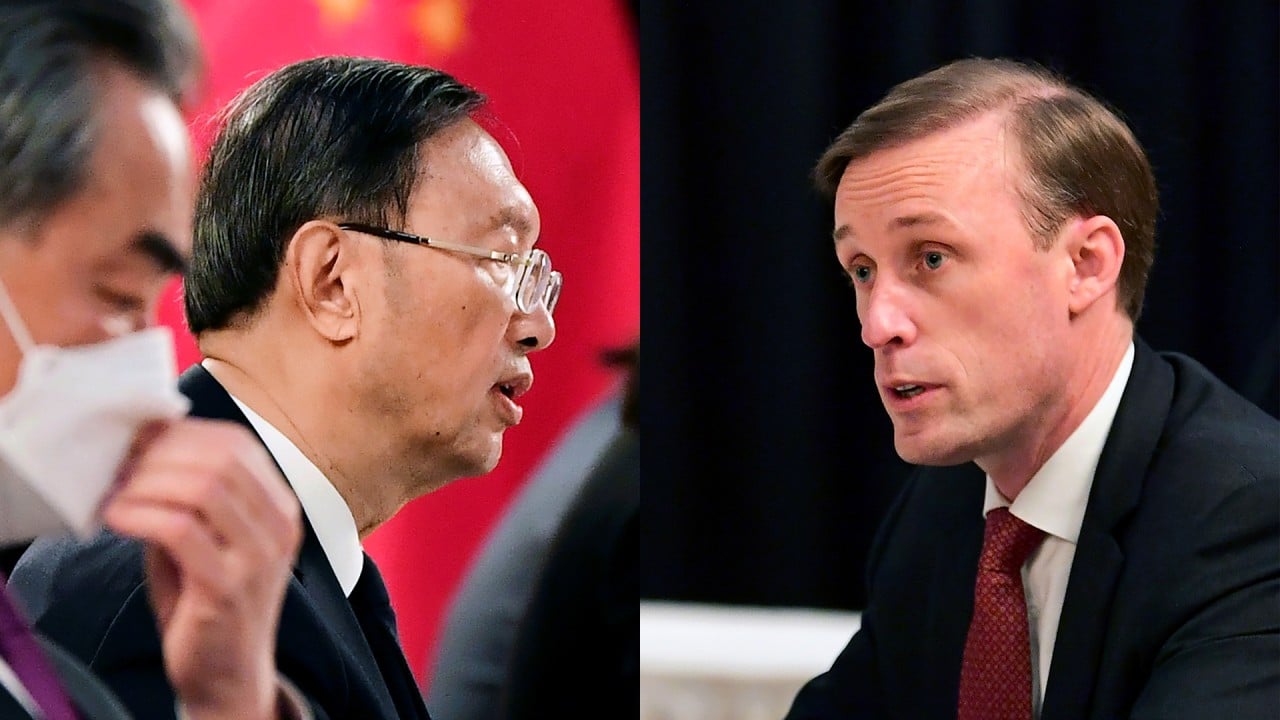 02:23
Gloves off at top-level US-China summit in Alaska with on-camera sparring
Gloves off at top-level US-China summit in Alaska with on-camera sparring
Liu said the Alaska talks had been "more about posturing" but the Tianjin meeting was a chance to "actually resolve some issues, so the expectations going in were already different".
"I'm cautiously optimistic since the two sides appeared more practical in their attitudes and more low-profile – not just trying to prevail over the other but with a foundation to actually resolve the serious issues," he said.
Ahead of the Tianjin talks, Foreign Minister Wang had said that China would
give the US a "tutorial"
in how to treat other countries on an equal footing, while the US said it would engage from a "position of strength and of solidarity".
Sherman's visit to China was confirmed only days before, as the US sought a higher-level meeting with a member of President Xi Jinping's inner circle. She travelled to Tianjin after stops in Japan, South Korea and Mongolia, and after the US imposed fresh sanctions on Chinese officials over Hong Kong.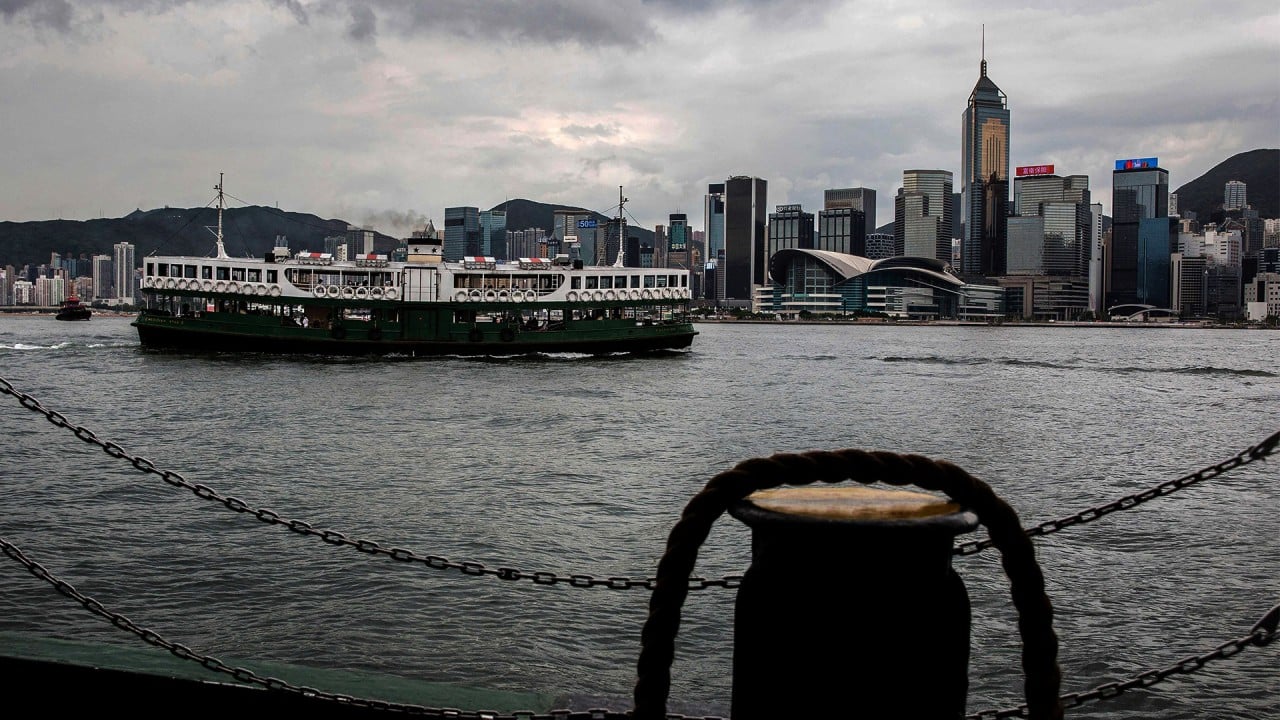 02:03
US warns American companies about operating in Hong Kong, sanctions 7 Chinese officials
US warns American companies about operating in Hong Kong, sanctions 7 Chinese officials
Pang Zhongying, an international relations expert at Ocean University of China in Qingdao, said the two sides now had a starting point to try to ease tensions.
"Optimistically speaking, the countries can start from something smaller or more practical … for example, relaxing visa restrictions on Chinese students and Chinese companies going to the US," Pang said, noting that such steps would take some time. "Pessimistically speaking, if the two countries can't even achieve this sort of demand, it could mean even more conflict."
But Drew Thompson, a former US Defence Department official who managed relations with China, Taiwan and Mongolia, said Beijing's demands suggested it wanted Washington to reverse its policies and actions "without offering anything tangible in return".
"Washington has little incentive to press for cooperation on global and regional challenges, including
climate change
, Iran and North Korea, so long as Beijing is unwilling to engage on these topics until its list of demands are met," he said.
"Without prospects for concession or cooperation, the primary objective for Washington has turned to deepening understanding of China's positions, reducing the potential for misperception, and avoiding miscalculation that could lead to outright conflict."
Additional reporting by Minnie Chan
This article appeared in the South China Morning Post print edition as: Beijing may be on new tack amid tension with U.S.