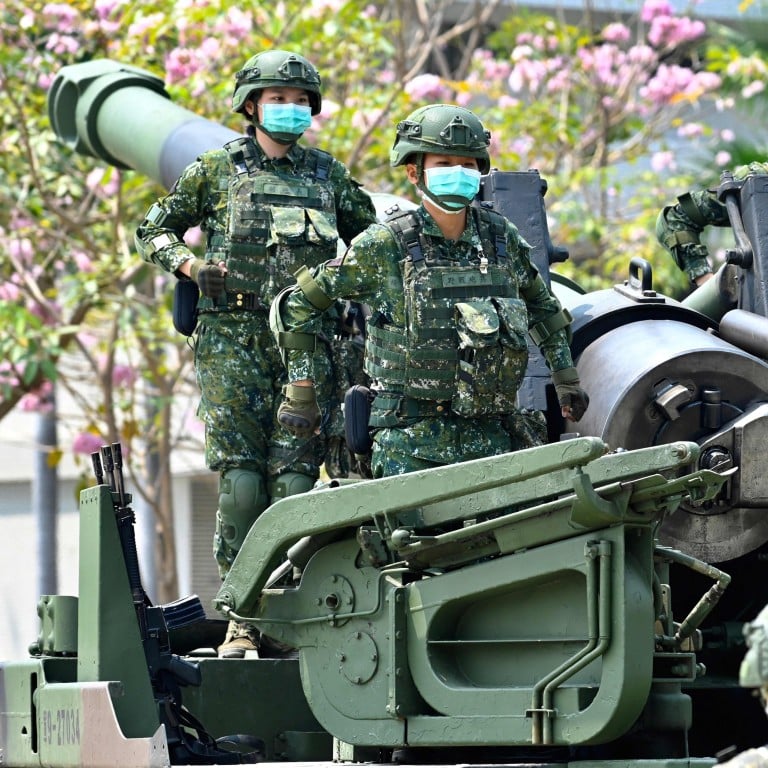 China vows to hit back at US$750 million US arms sale to Taiwan
Beijing says the sale sends the wrong signal to Taiwanese independence forces
Taipei says the weapons will help it maintain rock-solid self-defence and regional peace and stability
Beijing has vowed to retaliate against Washington over the approval of the first arms sale to
Taiwan
by the administration of
US President Joe Biden
.
The Chinese foreign ministry said on Thursday that the
US$750 million arms sales
package, which includes 40 self-propelled artillery units, was a serious infringement of China's sovereignty and security interests.
"It is sending a wrong signal to Taiwanese independence forces, and causing serious damage to
China-US relations
and the stability of the Taiwan Strait. China resolutely opposes [the sale] and has made a solemn representation to the US," it said.
"China will take countermeasures to defend its legitimate interests."
Beijing has condemned Washington's previous military sales to Taiwan, saying such support undermines China's sovereignty and violates the "three US-China communiques" – joint statements that included an agreement by the United States to gradually decrease arms sales to the island.
The administration of Biden's predecessor, Donald Trump, approved the sale of US$1.8 billion in weapons to the island last year, prompting Beijing to sanction a number of US contractors and individuals for their "egregious role in the process".
Taipei's foreign ministry said on Thursday that the package would help the island "maintain a rock-solid self-defence and regional peace and stability".
"Faced with China's continuing military expansion and provocations, our government will boost national defence and security with an unwavering determination to defend people's lives and our free and democratic way of life," the ministry said.
The package includes 40 self-propelled artillery units, a number of other armoured vehicles, machine guns, and about 1,700 kits to convert standard artillery shells into smart weapons that can steer towards targets.
The sale of the self-propelled artillery vehicles, known as howitzers, would "contribute to the modernisation of Taiwan's howitzer fleet, strengthening its self-defence capabilities to meet current and future threats", a US State Department representative said.
The proposal, brought forth under the State Department's foreign military sales programme, will require the approval of Congress, which has united around the need for US support of Taiwan on a largely bipartisan basis.
In addition to congressional approval, the proposed sale will also need to undergo final negotiations between Taiwan and BAE Systems – the US contractor providing the howitzer weapons – according to a congressional notification posted by the State Department.
As well as furthering Taiwan's goal of updating its military capabilities, the sale would also improve its "interoperability with the United States and other allies", the department wrote in its notification.
Yet while serving as a clear signal of US support for Taiwan, the arms sale would "not alter the basic military balance in the region", the notification added.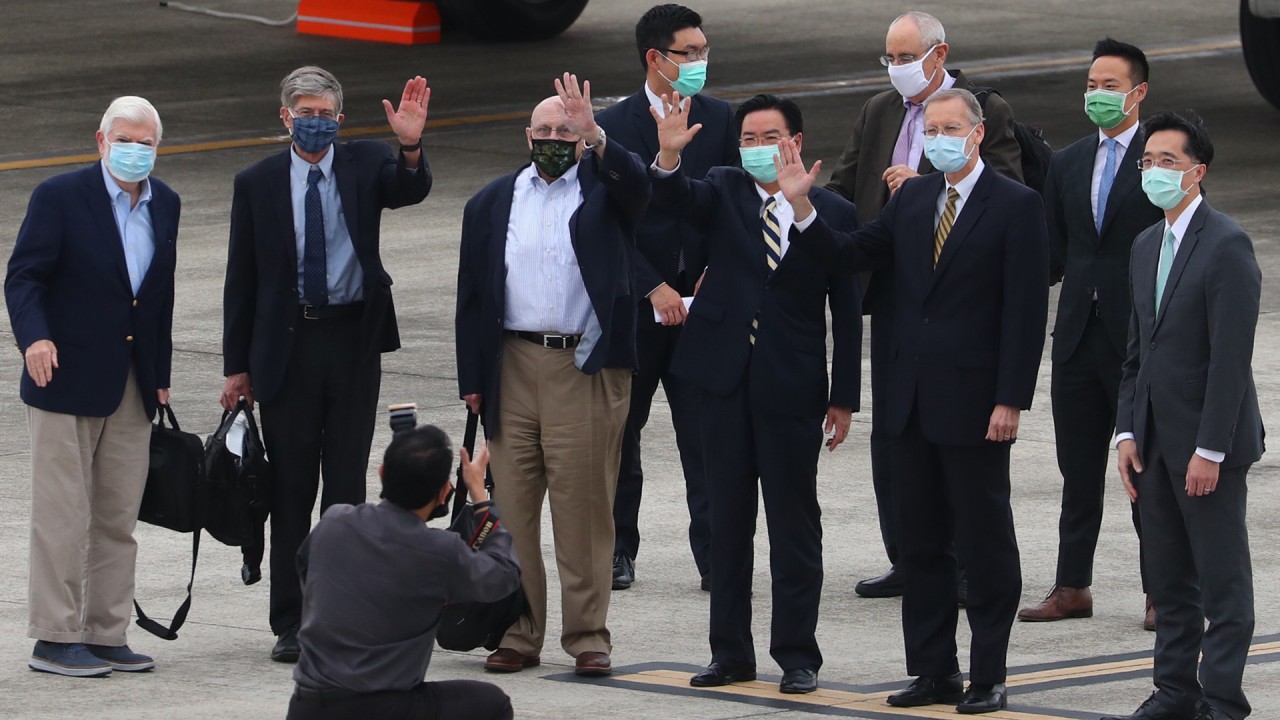 02:02
US delegation visits Taiwan as Beijing warns of military action against the island
US delegation visits Taiwan as Beijing warns of military action against the island
The arms sale comes at a time of especially fraught relations between Washington and Beijing, which claims Taiwan as sovereign territory to eventually be brought under its rule.
During a tour of Southeast Asia, US Secretary of Defence Lloyd Austin accused Beijing of "destabilising military activity and other forms of coercion against the people of Taiwan".
"We will not flinch when our interests are threatened," said Austin, speaking in Singapore last week. "Yet we do not seek confrontation."
Other US allies have also weighed in. Japanese Defence Minister Nobuo Kishi said other nations should pay more attention to Taiwan facing an increasing military threat from Beijing.
Kishi said international pressure was needed to deter Beijing from using military force against the self-ruled island.
Additional reporting by Robert Delaney and Owen Churchill
This article appeared in the South China Morning Post print edition as: Vow to hit back at US arms sale to Taiwan