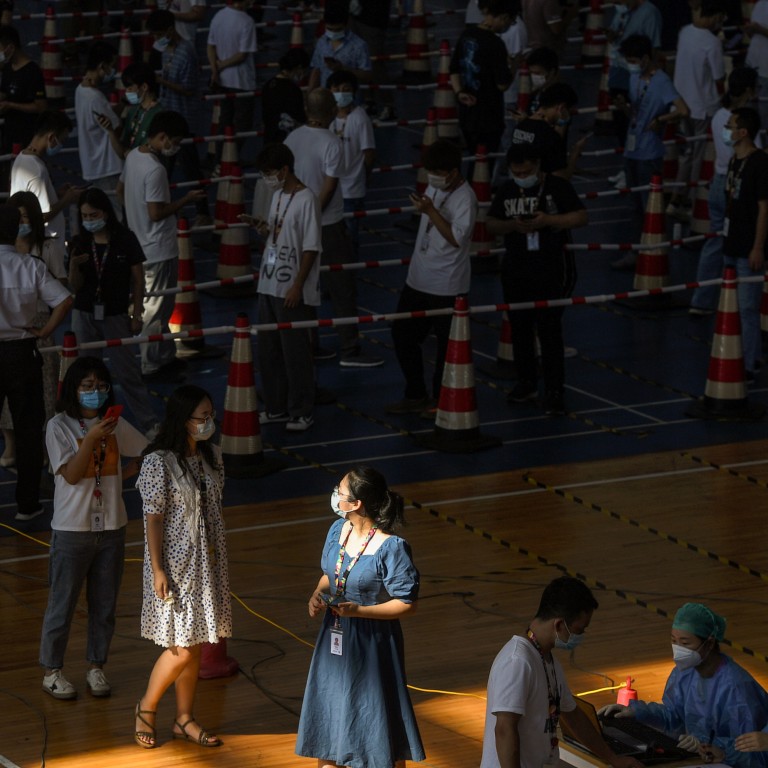 China sticks with zero Covid-19 approach, leaving borders closed for now
Beijing doubles down on elimination strategy, leaving Hong Kong closed to the mainland until outbreaks are controlled
Former health minister calls countries trying to live with the virus 'reckless' and appears to align with Beijing's official view
Beijing is set to stick to its zero-tolerance Covid-19 strategy, in a sign that mainland China's borders will not be opening to Hong Kong or the outside world any time soon.
While some experts – including leading epidemiologist Zhang Wenhong, known as "
China's Dr Fauci
" – are suggesting the country will need to live with the novel coronavirus, Beijing has doubled down on its elimination approach in the face of an outbreak of the more transmissible Delta variant.
Dr Joseph Tsang Kay-yan, chairman of the Hong Kong Medical Association's communicable diseases committee, said total elimination of the virus was highly difficult to achieve and if mainland China stuck to its zero-tolerance approach to Covid-19, the reopening of the border with Hong Kong would be further delayed.
"In that case, there will be no end in sight for reopening the border with Hong Kong in the foreseeable future," he said. "I can't say it is unachievable. The matter is when? It's highly difficult to prevent all imported infections."
Tsang said it was not necessary for China to follow the approach to the pandemic of some Western countries. "But with epidemic control measures in place – such as only vaccinated people who have tested negative for Covid-19 able to cross the border – I see no reason why mainland China can't reopen the border with Hong Kong," he said.
In a strongly worded article on the website of the government-affiliated think tank China Health Economics Association on Thursday, former Chinese health minister Gao Qiang rejected the laissez-faire approach to the pandemic, blasting the countries who are following it for "recklessly removing or relaxing epidemic control measures".
"Is it feasible to 'coexist with the virus'? The author believes that it is definitely not feasible," wrote Gao, who was health minister from 2005-2007. "The 'coexistence with the virus' [seen in] Britain, the United States and other countries has already brought serious consequences to global efforts to contain the epidemic. We must not repeat the same mistakes."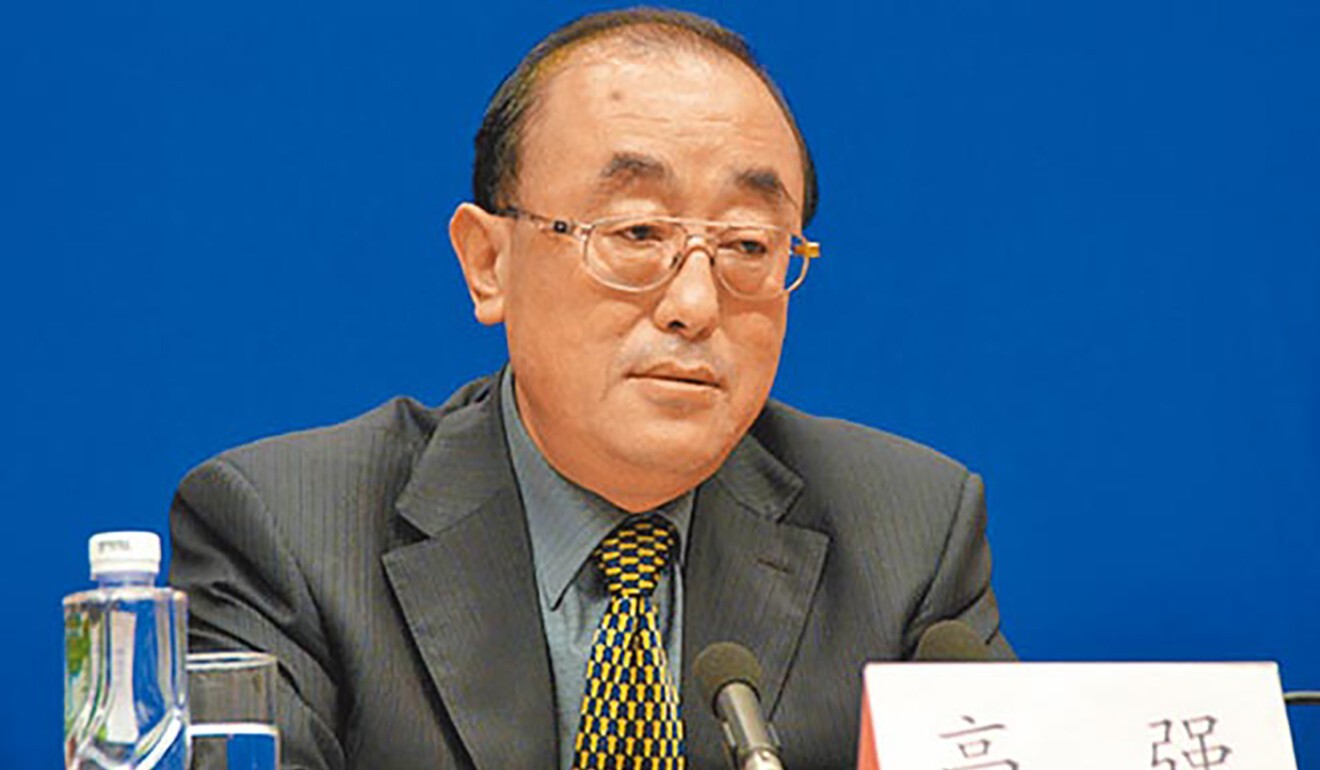 Gao's frequent mentions of the US in his article highlights how closely China is monitoring American handling of Covid-19. Of particular interest is the outbreak of infections among the vaccinated as the US inches towards the minimum 70 per cent rate of vaccinations required for herd immunity.
In an outbreak in the state of Massachusetts, 74 per cent of those infected were fully vaccinated and no one died. However, Beijing must also factor in the concerns raised by its senior health officials about the lower efficacy of Chinese-made vaccines.
Some of Gao's remarks also appeared to take aim at the respected epidemiologist Zhang, who just a few days earlier had said on Chinese social media that most experts around the world believed Covid-19 would not go away soon and countries would be forced to "study how to coexist with this virus".
Gao instead called for a "total elimination" of the virus, through a combination of mass vaccination and strict control measures, especially at the country's borders. It was the latest sign that the prevailing mood in Beijing does not favour a reopening of the border with Hong Kong, despite the wishes of the city's government.
Hong Kong tourism sector lawmaker Yiu Si-wing said even if the mainland adopted a zero infection approach, it could adopt more flexible policies for virus-free areas and Hong Kong could fight for the reopening of its border with some provinces, such as Guangdong.
"Hong Kong could fight for reopening to some mainland provinces and cities first, such as Guangdong and Macau. The reopening of the border could be done in a progressive manner," he said.
Gao's commentary was set against the backdrop of the highly transmissible Delta variant, which has been spreading in China since mid-July.
Since the first recorded Covid-19 outbreak in Hubei province was brought to heel with months-long lockdowns and mass testing, President Xi Jinping has hailed China's "zero tolerance" strategy as proof of the Chinese political system's superiority when compared to Western democracies like the US, where hundreds of thousands have died from Covid-19.
China's strategy is also a consequence of its fragile public health infrastructure. There are just 3.43 intensive care unit (ICU) beds per 100,000 people, according to survey data from the Chinese Society of Critical Care Medicine. This compares to 34.2 ICU beds per 100,000 people in the US, as outlined in a paper by the National Centre for Biotechnology Information in Maryland.
Gao's disavowal of more moderate approaches coincides with a stepping up of pandemic control measures all over China. Entire residential compounds in the eastern city of Nanjing have been sealed off to contain community spread. In Zhengzhou, provincial capital of Henan, health officials were fired after devastating floods were quickly followed by a Covid-19 outbreak – a scenario Xi last month ordered officials to guard against.
While case numbers are still relatively low – at an estimated 1,613 infections as of July 17, based on National Health Commission data – China's continued intolerance of any infections, including asymptomatic ones, has also contrasted with the approach of neighbouring countries. Japan, for example, hosted the Olympics despite recording thousands of cases each day.
But the jury is still out on whether "living with the virus" is sustainable. The US, which is dealing with a surge in cases driven by the Delta variant, could see 1,000 deaths a day by mid-September and 76,000 additional deaths by November 1, according to modelling by the University of Washington's Institute for Health Metrics and Evaluation.
The US outbreak has also been driven by vaccine hesitancy, with only half of the population fully vaccinated. Meanwhile, China has already crossed the halfway mark, with 1.82 billion doses administered nationwide as of Monday.
Gao rejected the view of many experts who now say the disease will soon become endemic – seasonal and inevitable, like a flu. Instead, he characterised the pandemic as a "battle between humanity and the virus" and said the goal should remain to "eliminate" Covid-19.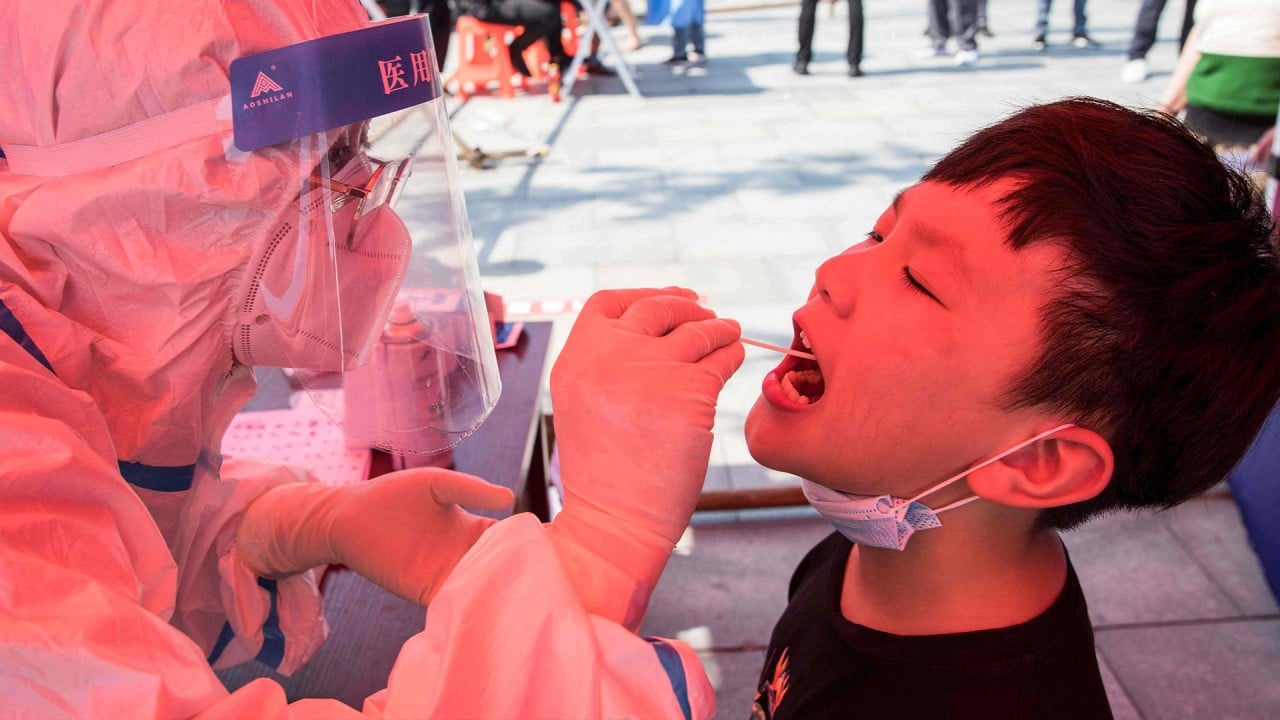 02:23
Covid-19 returns to China's Wuhan as Delta variant spreads to 10 provinces
Covid-19 returns to China's Wuhan as Delta variant spreads to 10 provinces
Gao's article was picked up by several media outlets in China, including Communist Party mouthpiece People's Daily, after appearing on the website of the China Health Economics Association, where he is currently general counsel.
Zhang's earlier comments were also picked up by People's Daily after he shared them with his 3 million followers on social media platform Weibo on July 29.
"The way forward China chooses in the future must be to ensure a shared community of destiny with the world, interactions with the world, a return to normal life, while also guaranteeing citizens can be spared from fear of the virus," he wrote.
However, Zhang, as director of Huashan Hospital's department of infectious diseases and head of the Shanghai panel overseeing the treatment of Covid-19, has less political weight than the former health minister, who also served as party secretary for the same ministry.
In his commentary, Gao said that pursuing the same "zero-Covid strategy" as last year would work to contain the Delta strain – a view repeated last week by National Health Commission official He Qinghua.
"Surprisingly, some of our experts also talked about the amazing power of the Delta strain, suggesting that the country consider the strategy of 'long-term coexistence with the virus' and 'learn to coexist with the virus'," Gao wrote.
"Isn't it a contradiction in these experts' opinions that they both preach the serious threat of the Delta virus and advocate 'long-term coexistence with the virus'?"
Gao also rejected the view held by Zhang and other experts that China's interactions with the outside world had to return to pre-pandemic levels.
"The author believes that the interactions between China and the world must be healthy and safe, in line with national and people's interests, not blind interactions, let alone reckless interactions. At present, whether my country can achieve normal interactions with the world does not lie in domestic epidemic control, but in the international epidemic situation," he wrote.
"In the event of a resurgence of Covid-19 internationally, [China] must insist on implementing strict monitoring, isolation and other prevention and control measures for entry personnel. This is not about cutting contact with the world, but to be highly responsible for the health of the people and national security."
Gao accused the US and Britain of "inducing" more vulnerable developing countries to adopt laxer Covid-19 measures and took aim at their political systems.
"[The relaxation of Covid-19 measures] is an error in decision-making … caused by the defects of the political systems of Britain, the United States and other countries, and it is also an inevitable result of advocating individualistic values," he said.
Additional reporting by Cannix Yau
This article appeared in the South China Morning Post print edition as: Beijing sticks to zero Covid-19 plan, leaving borders shut