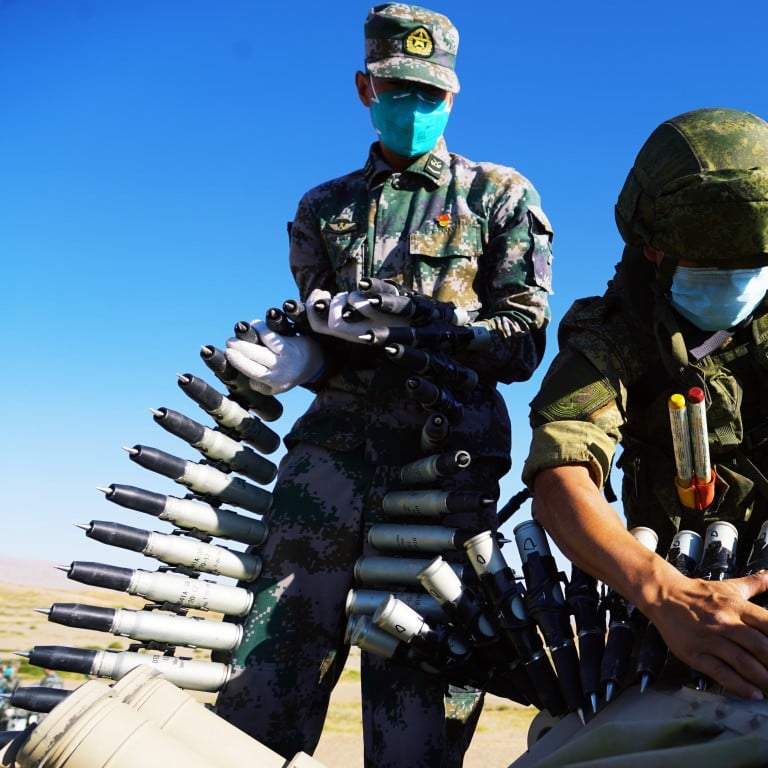 Why China and Russia might find common security ground in Afghanistan
As US forces pull out of the Central Asian state, China is concerned that ETIM could use the area to launch attacks in Xinjiang and elsewhere
Russia also has interests in the area, including keeping drug smuggling at bay
US President
Joe Biden
has ordered the US troops to leave Afghanistan by September but the end of the 20-year American presence is leaving a power vacuum for the Taliban to fill.
The Taliban has control of a large part of Afghanistan, which shares a long border with the far western Chinese region of
Xinjiang
. Chinese authorities claim that the East Turkestan Islamic Movement (ETIM) has used Afghanistan as a base to train Uygur separatists for attacks in
Xinjiang
.
06:22
Why Afghanistan matters to China as US withdraws from war-torn country
Why Afghanistan matters to China as US withdraws from war-torn country
Zhou Chenming, a researcher from the Yuan Wang military science and technology institute in Beijing, said China was worried that extreme and terrorist forces in Central Asia would use the withdrawal to mount attacks on
Xinjiang
or its investments in the region.
An estimated 1 million Chinese nationals live in the five Central Asian states of Kazakhstan, the Kyrgyz Republic, Tajikistan, Turkmenistan, and Uzbekistan – most of them operating small businesses.
"What China is concerned about is the development of ETIM, which Beijing has repeatedly blamed for violent acts in Xinjiang and elsewhere," Zhou said.
"[It is also worried about] how to protect investment by small and medium-sized Chinese enterprises in the region as part of Beijing's
Belt and Road Initiative
."
One option would be to work with Russia, a neighbour and member of the China-led Shanghai Cooperation Organisation.
Although not officially allies, Chinese and Russian forces have forged strong ties over the years, most recently with last week's
Zapad/Interaction drill
.
The joint exercise was conducted in the Gobi Desert in the Ningxia Hui autonomous region, and involved more than 10,000 troops.
In a commentary on Wednesday, PLA Daily said the exercise was meant to improve integration of the command, control, intelligence and battlefield information networks of the two militaries.
It also said it was the first time the Russian military had access to such a wide range of Chinese made and developed weapons systems, from aircraft to armoured vehicles.
Su Chang, a Sino-Russia expert of the Chinese Academy of Social Sciences, said Afghanistan faced a tougher security future, even after three decades of conflict, and China and Russia would have common cause to work together.
"Amid the handover of power, it will become harder to wipe out rampant drug smuggling, lone wolf attacks and other crimes involving extreme and terrorist forces," Su said.
"These are very real problems pushing China and Russia to work together on security. Russia needs to maintain security and control drugs in its backyard, while China should prevent ETIM from entering Xinjiang."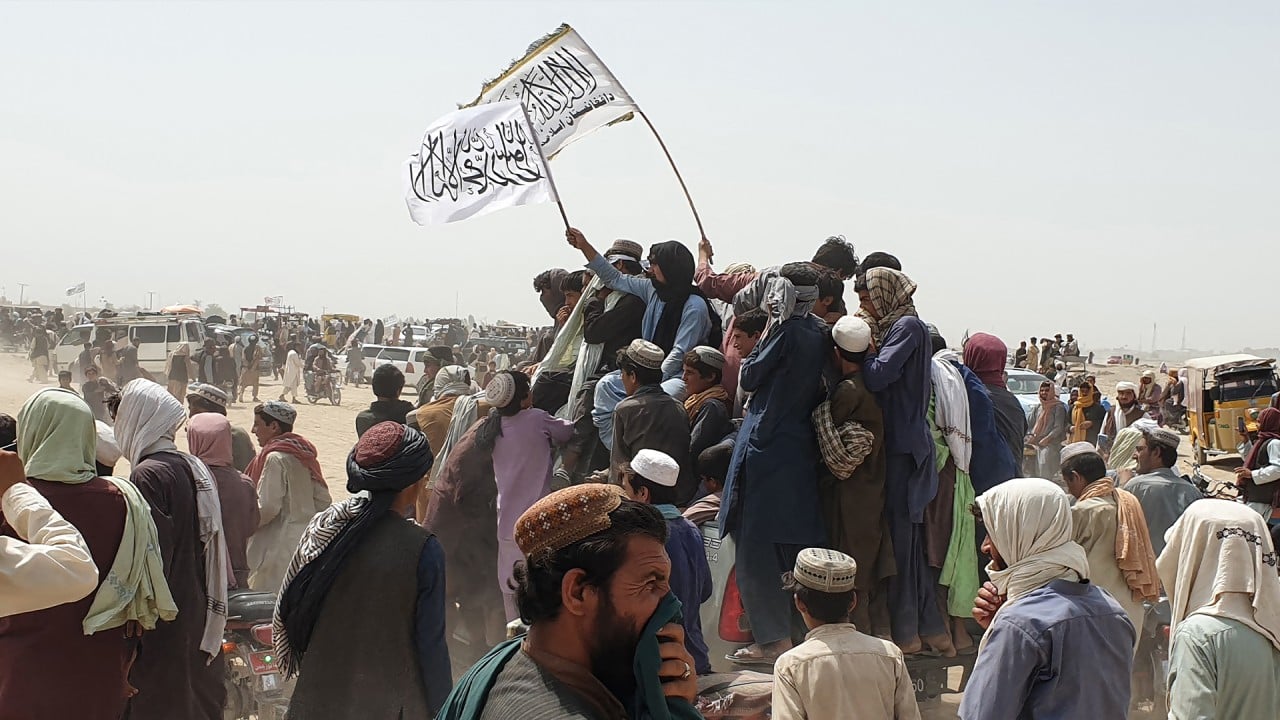 01:42
Taliban claims key border crossings in Afghanistan as US commander departs country
Taliban claims key border crossings in Afghanistan as US commander departs country
The threat from extremist forces was driven home last month when nine Chinese workers were among the 13 people killed in a
bus attack in Pakistan
.
Pakistani Foreign Minister Shah Mehmood Qureshi said on Thursday that the deadly explosion was a suicide bombing by Islamist militants backed by the Indian and Afghan intelligence agencies. India denies involvement in the attack.
Qureshi said Pakistani Taliban militants – known as Tehreek-e-Taliban Pakistan, an umbrella movement of militant groups linked to al-Qaeda and Islamic State – carried out the attack.
As the Taliban has extended its reach in Afghanistan, China has demanded the group cut ties with ETIM and contribute more to regional security.
Chinese Foreign Minister Wang Yi underlined the demand last month when he met a delegation from the Afghanistan Taliban in the northern Chinese city of Tianjin.
Wang said fighting ETIM was the "common responsibility of the international community".
Eagle Yin, a research fellow of the China Foundation for International and Strategic Studies in Beijing, said it was essential for China to work with the Taliban in Afghanistan and Russia.
Russia considers the group as a terrorist organisation but it has publicly engaged with the Taliban, hosting a Taliban delegation in 2018.
Yin said both Beijing and Moscow had reached consensus in their coordination and cooperation. China, as a main trading partner for Central Asian nations, could focus more on economic development, and Russia could focus more on security, he said.
This article appeared in the South China Morning Post print edition as: China, Russia find common ground in Afghan turmoil