Africa
Get more with myNEWS
A personalised news feed of stories that matter to you
Learn more
Why China is making a big play for Congolese cobalt – and other critical minerals
A number of Chinese companies have interests in DRC operations mining primary commodities for electric vehicle batteries
The US needs to rethink supply chains if it is to be competitive in the future green economy, analyst says
The latest deal came just last week.
Mining giant China Molybdenum Company (CMOC) announced a US$2.51 billion plan to double copper and cobalt production at its massive Tenke Fungurume mine in the Democratic Republic of the Congo.
Other Chinese firms like Huayou Cobalt, Chengtun Mining, and state-owned China Nonferrous Metal Mining Group, own substantial stakes of copper and cobalt reserves in the DRC.
The DRC is the world's largest producer of cobalt, which is an essential component of batteries for
electric vehicles
, as well as smartphones, tablets and laptops.
The investments are part of China's drive to realise its economic and technological ambitions but they are also rattling Washington, with worries that China's stranglehold on rare minerals and other critical metals could result in supply chain disruptions, analysts say.
From the DRC to Zambia, Zimbabwe, Ghana, Guinea and Ethiopia, Chinese companies are pumping billions of dollars into minerals extraction to feed into Chinese industries for the manufacture of batteries for electric cars, military weapons and making machinery and other electronics.
In the past two decades, the mining industry in Africa ranked third in attracting Chinese loans; the two top being transport and power. Between 2000 and 2019, China advanced 12 loans worth US$18.4 billion into African mining operations, with most of the money going to Angola (US$17.6 billion), especially into its crude oil, according to data by the China Africa Research Initiative and Boston University Global Development Policy Centre.
But analysts forecast the DRC and other mineral-rich countries are the next favoured destinations for Chinese money, saying China is still growing and needs access to more resources in the easiest way possible.
Jacqueline Musiitwa, a Johannesburg-based international lawyer with mining sector experience, said investing more areas such as uranium in Namibia or copper and cobalt in the Congo, "allows China to continue with its wider strategy of remaining invested in longer-term resources projects on the continent".
"The acquisition trends point to fewer resources for infrastructure deals, which is good considering the high levels of sovereign debt in many countries and the ongoing negative economic impact of Covid-19," Musiitwa said.
But there is concern about China's grip on these resources.
A senior fellow at the Atlantic Council think tank last month told the US Senate foreign relations subcommittee on Africa and global health policy that the lithium battery value chain was one area to worry about.
Aubrey Hruby said most of the primary resources for the batteries were in Africa but China dominated the supply chain. And ensuring US competitiveness in electric vehicles and the future green economy would require a rethinking of existing supply chains, she said.
"To move these supply chains away from China and towards the US and [European Union], we need to create a triangle value chain that incorporates African value addition to these vital natural resources," Hruby told the committee.
Musiitwa, who is also chairwoman of the energy and natural resources committee of the New York State Bar Association, said as the movement towards net-zero carbon emissions crystalised, the need for more batteries and critical minerals increased.
Musiitwa said the US was making a concerted effort to invest in the domestic critical mineral supply chain.
"Covid-19 has taught the world many things, but a relevant one to highlight is that supply chain dependence is too risky. The rising cost of cars and other electronics will hopefully get other countries to move faster," she said.
Musiitwa said that as Africa attracted Chinese investment in mining, the continent should demand more from foreign investors on environmental standards, carbon emissions and the building of green infrastructure.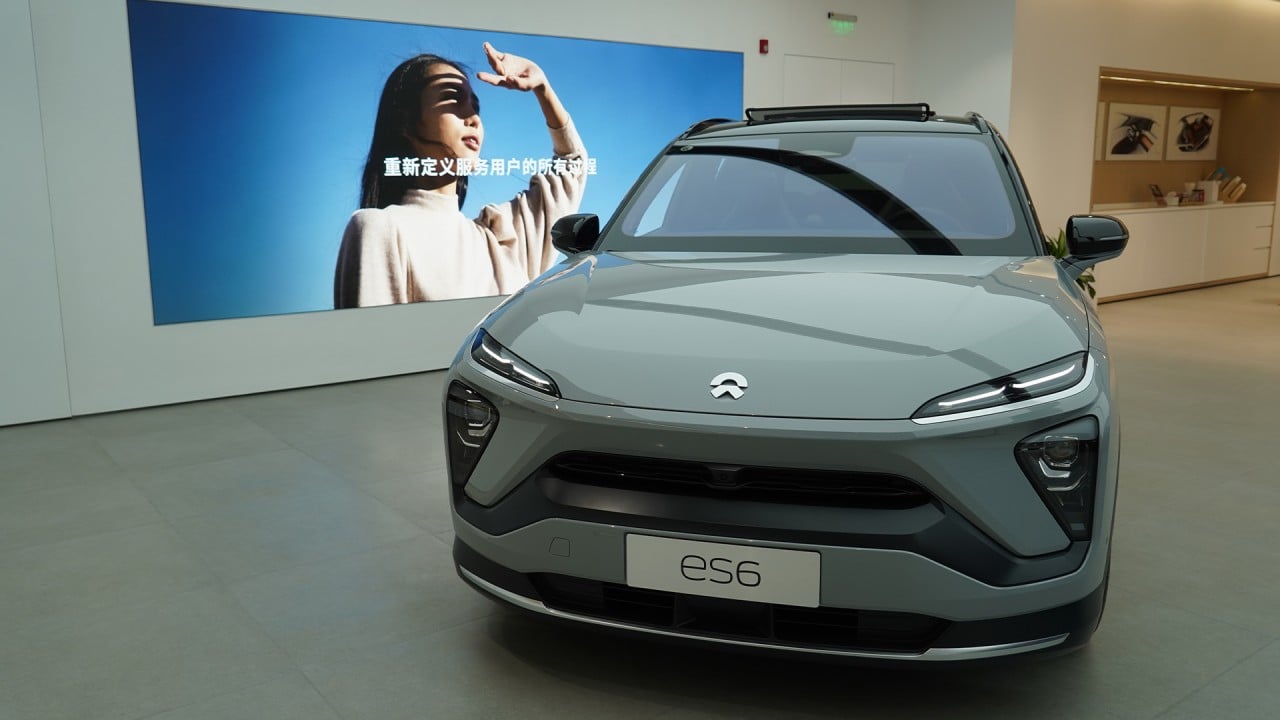 02:52
Luxury shopping centres open new battleground for China's electric car makers
Luxury shopping centres open new battleground for China's electric car makers
Besides the DRC, Chinese companies are investing in the continent's extractives industry, including in the gigantic iron ore reserves in Simandou in Guinea, where Chinalco has invested.
China is diversifying from Australia, which has been the source of about 60 per cent of its iron ore imports and other important metals such as coal.
Besides Guinea, there are alternative iron ore resources across Sub-Saharan Africa, such as in Liberia, Mauritania, Sierra Leone and South Africa.
Yun Sun, director of the China programme at the Stimson Centre in Washington, said the "surge" of Chinese investment in the African mining sector was more about economics and less about geopolitics.
Sun said China had been trying to break the monopoly by Australia and Canada in some of these mining sectors for years.
"Covid-19 has probably provided a good opportunity for China to lunge in given the timing, which works in China's favour as African governments struggle with their domestic economy," Sun said.
"But that is more of an economic calculation rather than a political one. I think the opportunity has worked in China and Chinese companies' favour."
This article appeared in the South China Morning Post print edition as: China in new play for metals in Africa