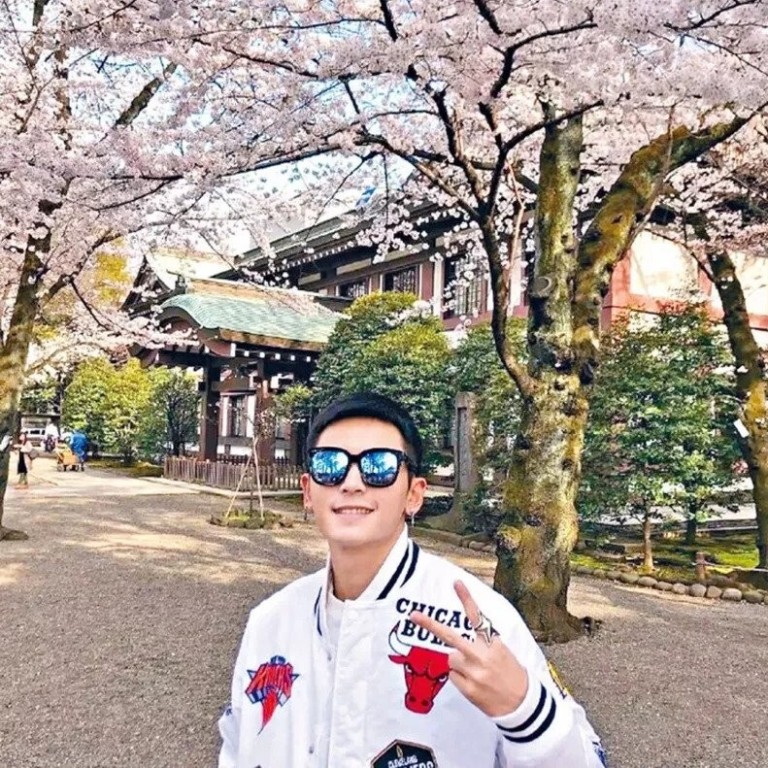 Chinese actor Zhang Zhehan faces domestic boycott over 2018 photos at Japan's Yasukuni Shrine
The semi-official China Association of Performing Arts says a public figure has no excuse for ignorance and asks members to boycott Zhang
Its statement, on anniversary of Japan's defeat in World War II, follows Zhang's apology for photos at shrine where Japanese war criminals are interred
Chinese actor Zhang Zhehan is facing a boycott over photos he took three years ago at the controversial
Yasukuni Shrine
in Tokyo, as criticism of him continued on the anniversary of
Japan
's defeat in World War II.
The China Association of Performing Arts, a semi-official organisation, on Sunday proposed to boycott the 30-year-old actor, who co-stars in Word of Honour, a hit television series in China. Zhang had already lost his endorsements after being dropped by more than 25 companies.
"The Yasukuni Shrine is a spiritual tool and symbol of Japanese militarism for waging foreign wars of aggression, and a place for Japan's right-wing forces to deny history and glorify wars of aggression," the association said in a statement.
The shrine is a site where convicted war criminals are interred and is viewed by Japan's neighbours as a potent symbol of its wartime legacy. Sunday marks the 76th anniversary of Japan's defeat.
The association said it had asked its members to boycott Zhang because his "behaviour was seriously inappropriate and not only hurt national feelings but also had a negative impact on the young audience". It said that there was no excuse for ignorance from a public figure.
Social media platform Weibo on Sunday announced that Zhang's account had been suspended.
It follows days of criticism of Zhang, with Communist Party mouthpiece People's Daily accusing him of "challenging national dignity" after his photos, taken at the Yasukuni Shrine in 2018, began circulating on Chinese social media.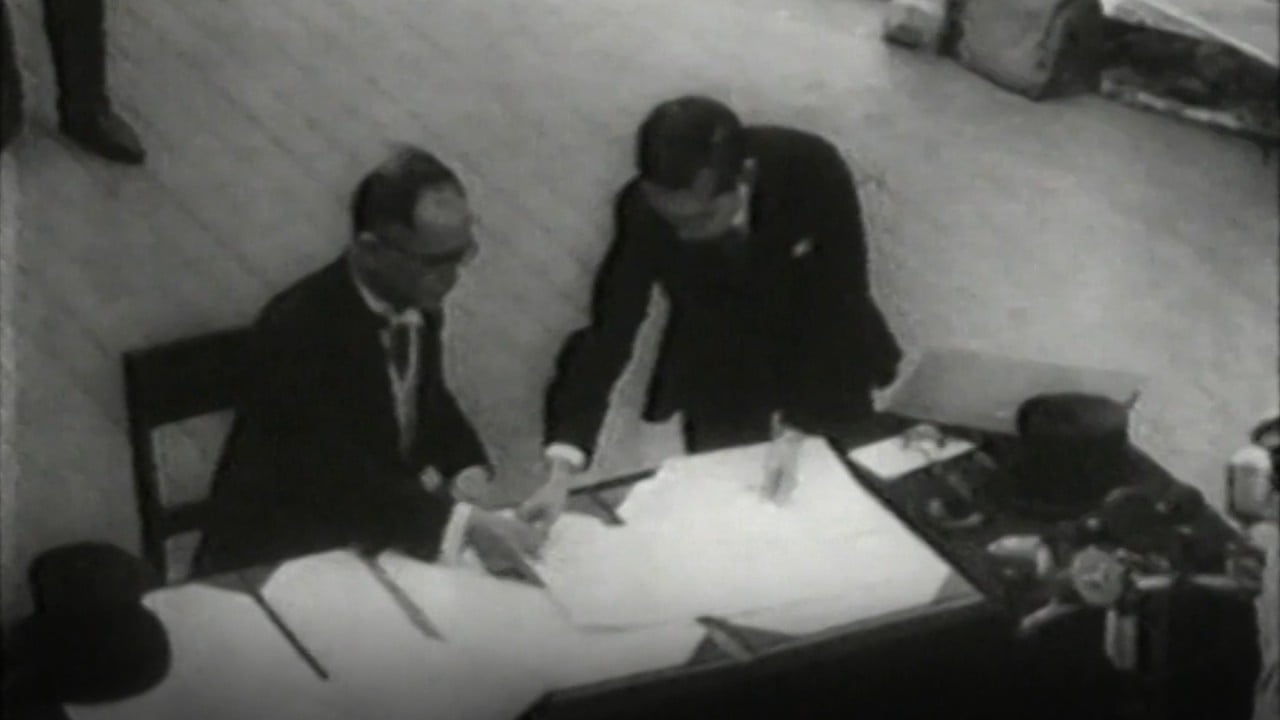 04:00
75 years ago, Japan signed its surrender in Tokyo Bay, ending WWII in Asia
75 years ago, Japan signed its surrender in Tokyo Bay, ending WWII in Asia
In a commentary on Friday, the newspaper said Zhang should "pay a heavy price for his ignorance", hours after Zhang made an apology to his 18.7 million fans on Weibo in which he attributed his actions to a lack of knowledge.
"I am not pro-Japan, and I am Chinese," he said, "I deeply love my motherland."
The apology apparently failed to appease his critics online and the Chinese media, and more than two dozen Chinese and international companies, including luxury watchmaker Longines and high fashion house Lanvin, have dropped Zhang as brand ambassador.
Tensions between China and Japan
have flared up in recent months. Japan has been increasingly vocal in its support for Washington's efforts to rally its traditional allies and partners to confront China on a range of issues including human rights, Taiwan and regional security.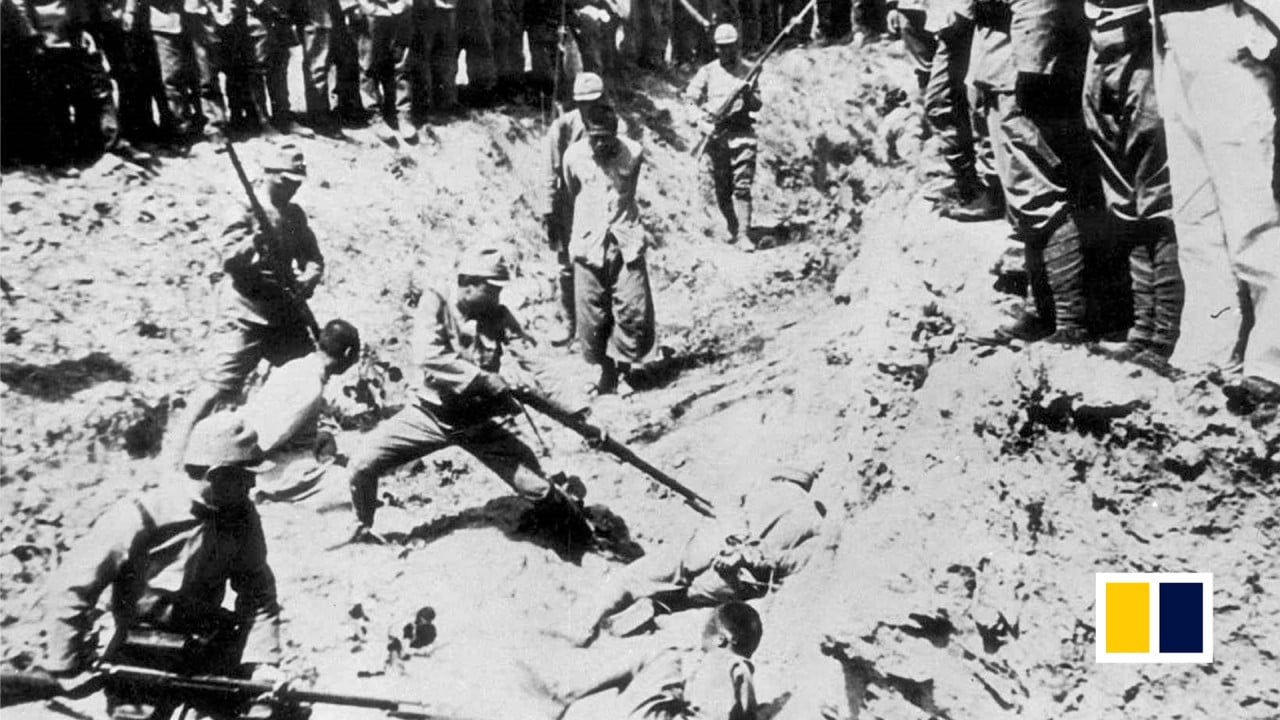 03:47
The fight against Japan: China's role in the second world war
The fight against Japan: China's role in the second world war
The storm surrounding Zhang has been a top search item on Weibo since Wednesday, when a user reposted a video filmed in 2019 at a wedding ceremony at Nogi Shrine, at which Zhang was among the guests. Nogi Shrine was dedicated to Nogi Maresuke, a commander in the battle of Lushunkou in 1894, when victorious Japanese troops massacred Chinese inhabitants of the port city, now part of the northeastern Chinese province of Liaoning.
Hours later, Zhang's photos, first posted in 2018, began circulating online. They showed him making a V-sign in front of a Japanese shrine that was quickly identified as Yasukuni.
"For the Japanese side, it is a denial of history to worship an executioner whose hands are stained with the blood of people in the world and a historical sinner who committed a heinous crime," Chinese military newspaper PLA Daily said on Friday. "For the public entertainer, can a claim of ignorance cover up what he has done?"
China Central Television said in another commentary that Zhang had "touched the scars of history".
"As Chinese, we should remember history and build on it," it said. "We must not lose sight of right and wrong, or mislead our youth. Remember: Yasukuni Shrine is full of ghosts, so don't forget history, and be strong."
This article appeared in the South China Morning Post print edition as: chinese actor sparks outrage and boycott over 2018 photos at war site