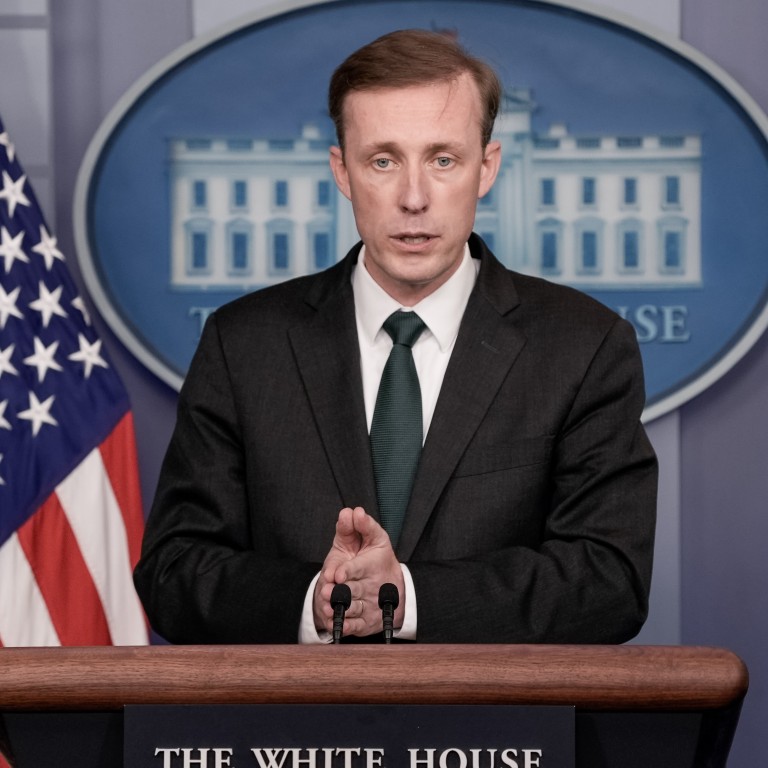 White House rebuts Chinese claim that Afghanistan withdrawal suggests weakening support for Taiwan
'When it comes to Taiwan, it is a fundamentally different question, in a different context,' US National Security Adviser Jake Sullivan says
Remarks come after Chinese state media say withdrawal shows US to be an unreliable partner, one Taiwan should not depend on
The White House dismissed criticism from Chinese state media on Tuesday that the US military withdrawal from Afghanistan also signalled a weakened commitment to Taiwan and other American allies and partners around the world.
"When it comes to Taiwan, it is a fundamentally different question, in a different context," US National Security Adviser Jake Sullivan said at a White House briefing.
"We believe that our commitments to our allies and partners are sacrosanct and always have been," he said. "We believe our commitment to Taiwan, and to Israel, remains as strong as it's ever been."
The comments come as US President
Joe Biden
faces a storm of criticism over the US military pull-out from Afghanistan.
At the end of two decades of US troop presence and fighting there, the Taliban swept across the country and took control of the capital city of Kabul on Sunday, leading to chaotic scenes at the airport of Afghans scrambling to flee the Taliban's rule – images that have rattled policymakers across Washington.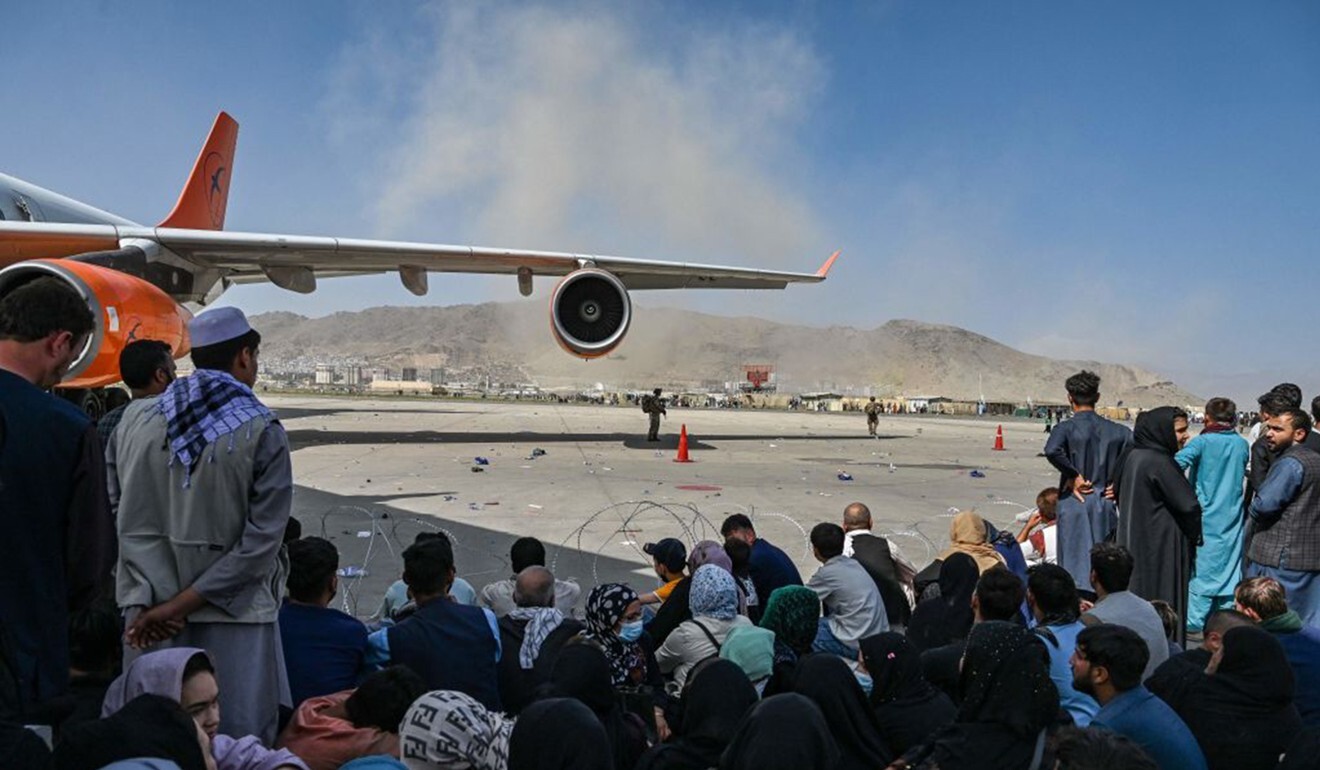 Chinese state media responded by taunting the US as an unreliable partner – a warning to Taiwan that Washington did not truly have its back.
The White House rejected the argument, saying that one situation had nothing to do with the other, and that the US stood by its allies all over the world.
"Our message is clear," said Jen Psaki, the White House press secretary. "We stand by our partners around the world who are subject to this kind of propaganda that Russia and China are projecting."
"And we're going to continue to deliver on those words with actions," she said.
Sullivan cited the US troops who have been stationed in South Korea and Europe for decades.
They were there, he said, "not in the middle of a civil war, but to deal with the potential of an external enemy, and to protect our ally against that external enemy.
"So it's a fundamentally different kind of situation," he said.
With the
US-China relation
ship rapidly deteriorating in the last few years, the status of Taiwan has remained one of the biggest points of tension between Washington and Beijing.
Under the leadership of Xi Jinping, the Chinese government has increased its sabre-rattling towards the self-ruled island, which Beijing claims as its own territory, a rogue province that will eventually reunite with the mainland, by force if necessary.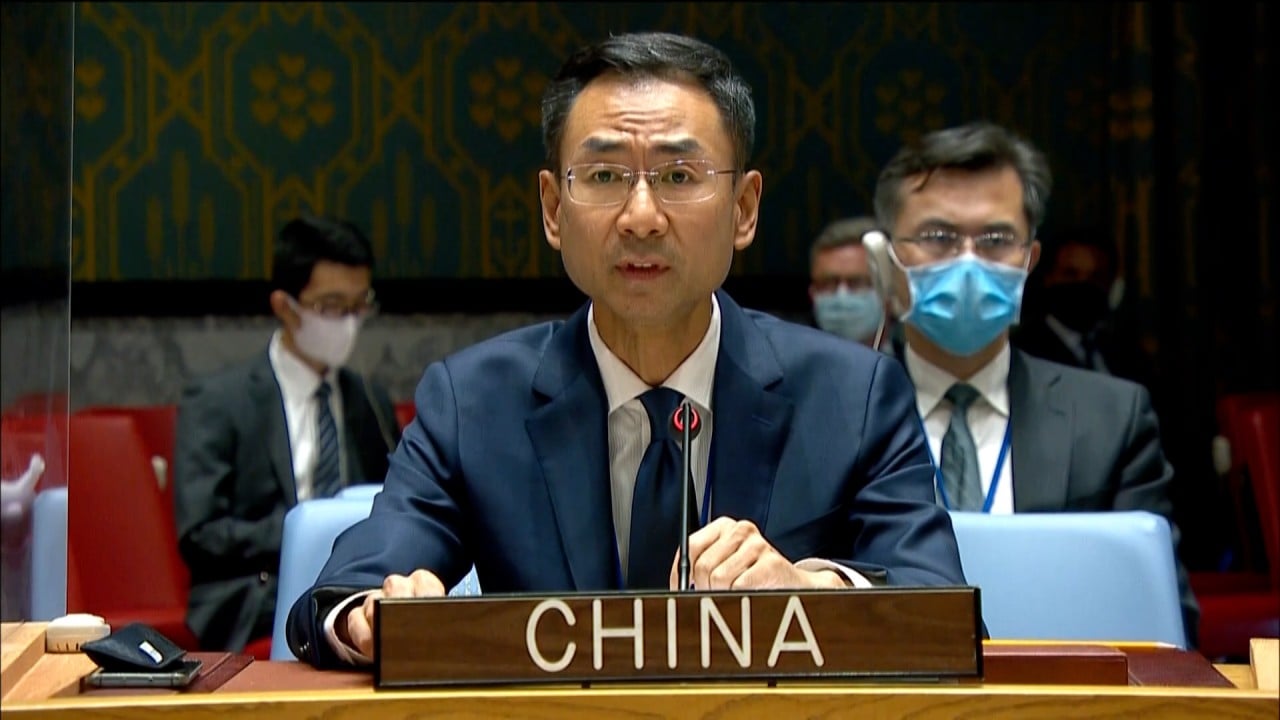 01:28
China warns UN about a possible resurgence of terrorism in Afghanistan after Taliban victory
China warns UN about a possible resurgence of terrorism in Afghanistan after Taliban victory
China has sent dozens of military jets flying near Taiwan in recent months, and its state media commentators have promoted the idea of war to take control of the island, which analysts say would be catastrophic.
Washington has sold billions of dollars worth of arms to Taiwan in recent years to help the democratic government there protect itself and deter a potential Chinese invasion.
Under the Taiwan Relations Act, the US is required to make sure Taiwan has the capacity to defend itself.
Lev Nachman, a postdoctoral research fellow at the Harvard Fairbank Center for Chinese Studies, called the comparison between Taiwan and Afghanistan "incredibly misleading".
"Taiwan's underlying threat is external, from the PRC," he said, using the country's formal name, the People's Republic of China. "Beijing wants to push this narrative because it wants to stoke fear and distrust in Taiwan."
"The metaphors don't mix," he said. "Taiwanese trust and perceptions of the PRC are at an all-time low."