Canada
Get more with myNEWS
A personalised news feed of stories that matter to you
Learn more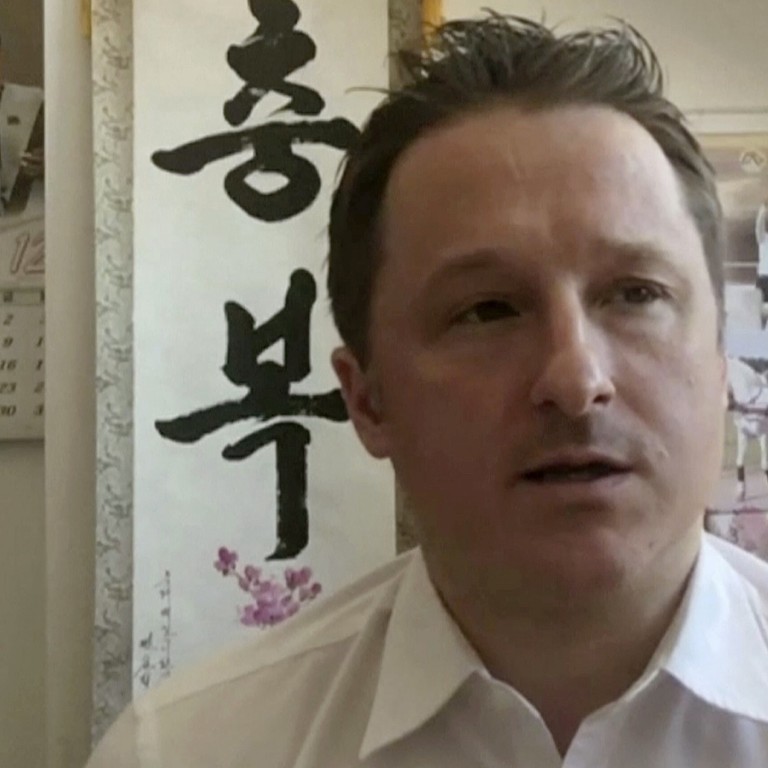 First details emerge of China's spy claims against Michael Kovrig and Michael Spavor
According to a report in Chinese state media, Spavor had filmed secret Chinese military gear and sent the images to Kovrig, a fellow Canadian
Ottawa renewed calls for both men to be released, after the Global Times reported that Spavor was a 'key informant' for Kovrig
Canada's foreign ministry says it is "deeply troubled" by a lack of transparency surrounding the Chinese espionage cases against Canadians Michael Spavor and Michael Kovrig, after the first details of the allegations against the men emerged in state media.
A report in the English-language Global Times newspaper late Wednesday said that Spavor, who was convicted of espionage by a mainland court this year, took photos and videos of secret military equipment and sent them to fellow detainee Kovrig.
It offered the first details of the accusations against the two Canadians, including that they are alleged to have worked together.
Global Affairs Canada responded to the report with a statement on Thursday that said China had denied Canadian officials access to the men's trial and any evidence against them.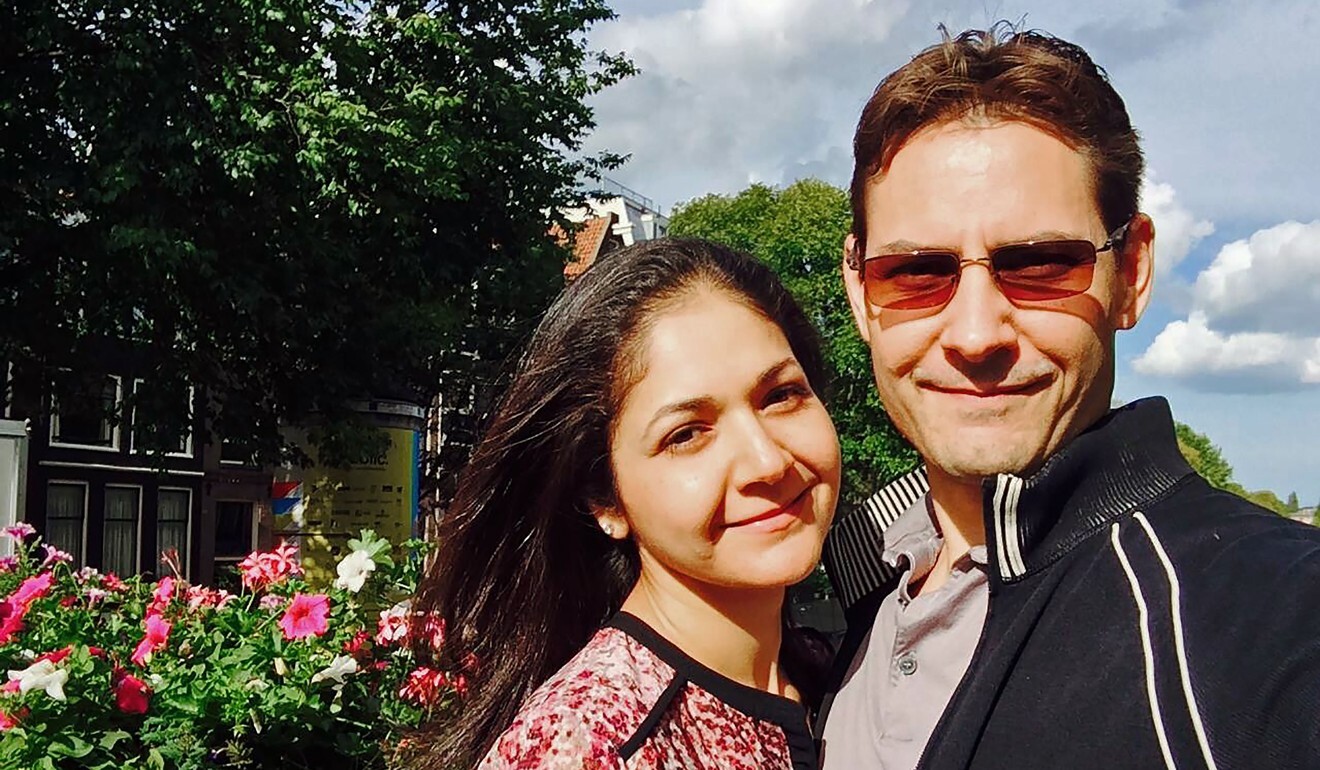 "Canada has been clear from the beginning. The detentions of Michael Spavor and Michael Kovrig are arbitrary and we continue to call on China for their immediate release," the statement said.
The Global Times report said that Spavor was a "key informant" of Kovrig "and provided him with information over a long period".
The claims were attributed to "a source close to the matter". The Global Times is a Chinese government mouthpiece that is published by People's Daily.
Canada's government has previously characterised the arrests of Kovrig and Spavor as hostage diplomacy, and a retaliatory measure against the arrest of Huawei Technologies executive Meng Wanzhou in Vancouver.
Global Affairs Canada alluded to this in its statement, saying that Canada continued to "denounce China's use of these cases as political leverage".
"We continue to raise the cases of Mr Kovrig and Mr Spavor with Chinese officials at every opportunity and to explore all avenues to secure their immediate release … We remain engaged with our allies to end arbitrary arrests, detentions and sentencings in state-to-state relations and to uphold respect for the rule of law in support of citizens around the world," the ministry said.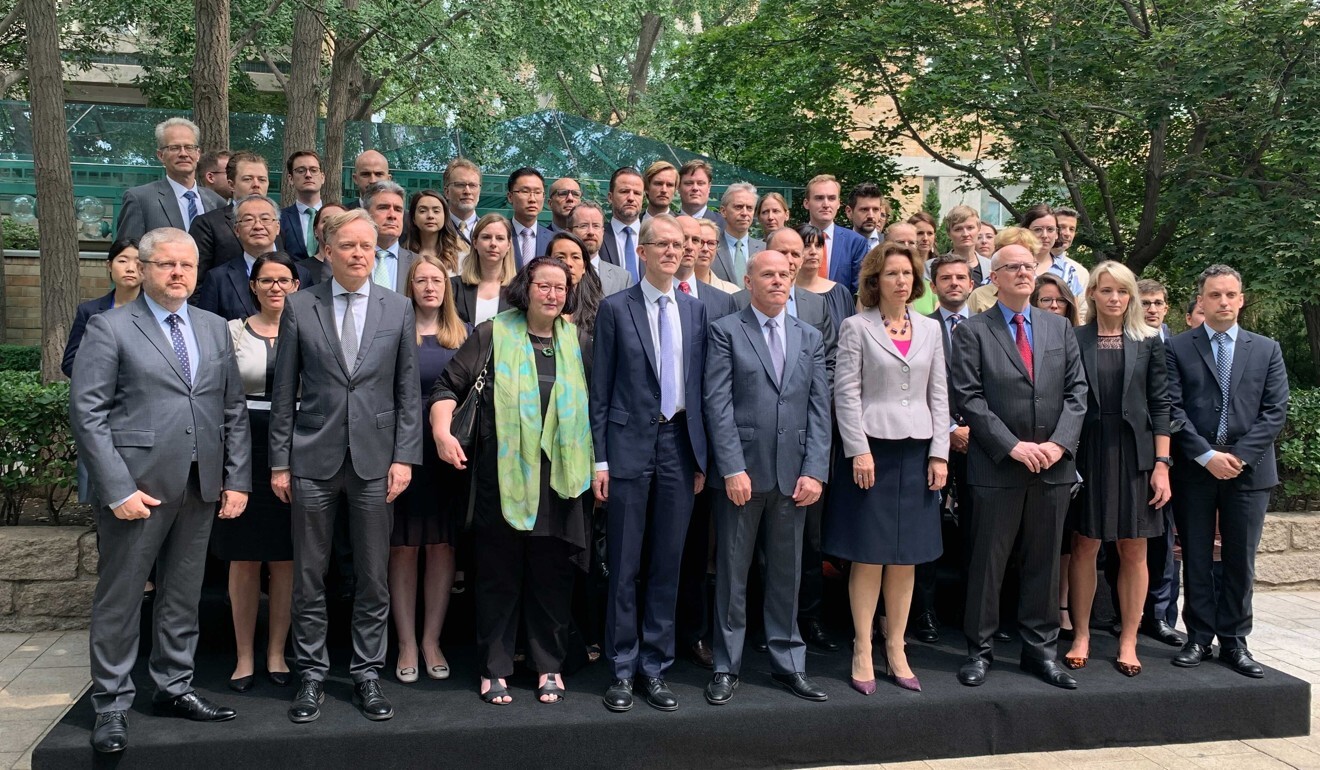 Meng was arrested at Vancouver's airport on December 1, 2018, triggering outrage from China's government and sending relations between Beijing and Ottawa plummeting. Kovrig and Spavor were arrested in China a few days later.
They were put on trial for espionage this year. Spavor was convicted and jailed for 11 years by a Dandong court and ordered deported, although it in unclear whether this would take place only after he had served his sentence.
The outcome of Kovrig's trial, conducted in Beijing in a matter of hours behind closed doors on March 22, has not been announced.
Kovrig is a former Canadian diplomat who worked for the International Crisis Group think tank. Spavor is a businessman who developed ties with North Korean leader Kim Jong-un.
The Global Times report said Spavor photographed and filmed Chinese military equipment on multiple occasions and illegally sent the images to Kovrig, as well as other people outside China.
"The photos and videos have been identified as second-tier state secrets," said the report.
It said Kovrig had entered China "under the guise of a businessman and false pretext of commerce" in 2017 and 2018.
"In Beijing, Shanghai, Jilin and other places, through his associates, Kovrig gathered a large amount of undisclosed information related to China's national security, on which he wrote analytical reports," Global Times wrote.
The report also said Kovrig and Spavor were in good health.
03:08
China sentences Canadian businessman Michael Spavor to 11 years for spying
China sentences Canadian businessman Michael Spavor to 11 years for spying
China has previously said the arrests of the two Canadians were not connected to Meng's case.
Meng, who is Huawei's chief financial officer and the eldest daughter of company founder Ren Zhengfei, is accused of bank fraud by the United States, and has been battling an extradition request in the Supreme Court of British Columbia since her arrest. A date for the judge's ruling in the matter will be announced on October 21.
Associate Chief Justice Heather Holmes will either order Meng to be released or approve her extradition, after which Canada's justice minister will decide whether to surrender her to the US to face trial. But legal experts believe appeals are likely regardless of how Holmes rules.
China's ambassador to Canada, Cong Peiwu, called Meng last week on the eve of the 1,000th day since her arrest. He said the Canadian government should face its "serious mistake" and make the "correct decision" to release her as soon as possible, according to a statement released by the embassy.