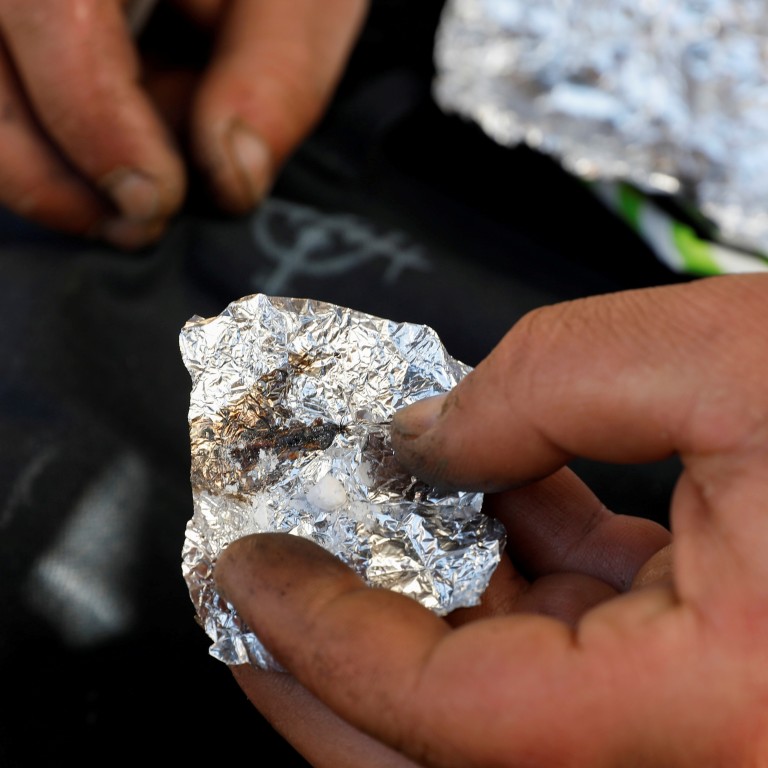 China rejects blame for sharp rise in US fentanyl overdoses
Chinese embassy in Washington blasts congressional report finding that Beijing has failed to stop synthetic opioid reaching US
Report's claim that China is sending raw materials for the drug to Mexico is 'irresponsible and utterly false'
China denied accusations by a US congressional body that Beijing has failed to live up to a
commitment
to help stop the flow of the deadly synthetic opioid
fentanyl
into the US, and turned the blame for a sharp rise in overdoses on Washington itself.
"Some American politicians and media are still hyping up such disinformation as 'American fentanyl mainly origins from China', 'Chinese fentanyl precursors flow into the United States via Mexico'," the Chinese embassy in Washington said on Friday, referring to a
report
last week by the US-China Economic and Security Review Commission (USCC).
The report said China is sending raw materials to Mexico, where cartels manufacture them into fentanyl and deliver them into the US.
"These assertions are highly irresponsible and utterly false. Up to now, China has not found any scheduled precursor chemicals trafficked to Mexico, or received any notification from the Mexican side about seizing scheduled chemicals originating from China," the embassy said.
"Such made-up allegations show zero sense of responsibility towards American fentanyl abuse victims and their families, and seriously mislead the Chinese and American people."
Commitments by the Chinese government on the trade of fentanyl and precursor substances in 2018 were one of the few areas where former president Donald Trump's administration and Beijing managed to cooperate. Within months, China
moved to add
all fentanyl-related substances to a list of controlled substances, a measure intended to stop drug makers altering the chemical structure of the drug to get around the current regulations.
However, fentanyl-related deaths have only increased since then. The US Centres for Disease Control and Prevention (CDC) reported in July a record 93,000 drug overdoses in the country last year, with fentanyl and its analogues accounting for most cases.
The American Medical Association (AMA) said last month "the nation's drug overdose epidemic" was exacerbated by the Covid-19 pandemic.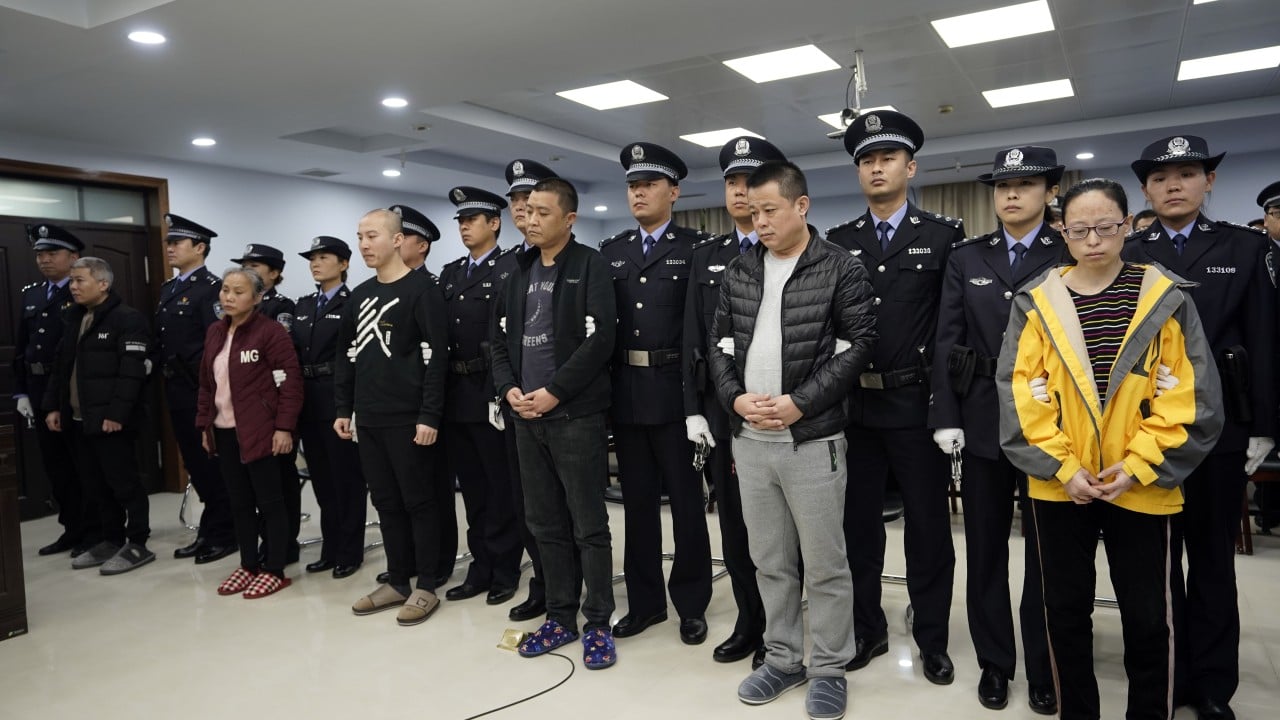 01:36
Fentanyl trafficker in China sentenced to death
Fentanyl trafficker in China sentenced to death
"Every state has reported a spike or increase in overdose deaths or other problems during the pandemic," the AMA said. "One prevailing theme is the fact that the epidemic now is driven by illicit fentanyl, fentanyl analogues, methamphetamine, and cocaine, often in combination or in adulterated forms.
"Overdose related to prescription opioids and heroin remain high and also are increasingly adulterated with illicit fentanyl," it said.
The Chinese embassy pointed out that the US has not yet permanently classified fentanyl and its analogues as controlled substances subject to the strictest controls, which contrasts with Beijing's move to put them in that category.
"The US has a fentanyl problem more rampant than other countries, but it has not officially scheduled fentanyl substances permanently yet. The reasons behind are worth pondering," it said. "Against the backdrop of increasingly strict control of fentanyl substances in the world, including in China, America's worsening fentanyl crisis and rising deaths resulting from it have shown that it has not addressed the crux of the problem."
A US law enacted last year classified fentanyl analogues as a "schedule I controlled substance" – meaning it "has a high potential for abuse and no currently accepted medical use" – on a temporary basis, and that designation expired in May. Fentanyl itself is classified as "schedule II", which allows it to be used by medical practitioners for pain management in some cases.
Congress has struggled to put fentanyl analogues into schedule I permanently, in part because "controlled substance analogue prosecutions are fact-intensive and burdensome compared to prosecutions involving scheduled substances", according to a report in April by the Congressional Research Service (CRS). "Analogue cases raise 'complex chemical and scientific issues' related to the molecular make-up and effect of each substance."
For example, banning fentanyl analogues by making them schedule I according to their chemical structure "may be both over-inclusive (because it may include inactive substances) and under-inclusive (because it may exclude potentially dangerous opioids that are not chemically related to fentanyl or that involve chemical modifications)", according to the CRS report.
This article appeared in the South China Morning Post print edition as: China turns claim it is behind opioid crisis back on US