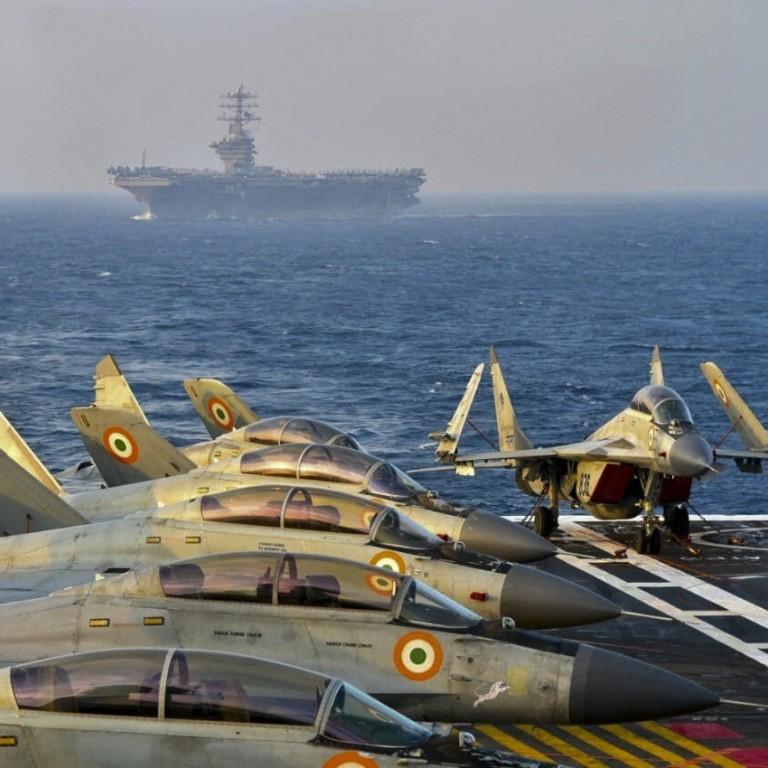 India's joint South China Sea drills show concern about Beijing, experts say
Indian warships have been deployed there and took part in the annual joint Quad exercises
The Indian navy is also working with counterparts from Vietnam, the Philippines, Singapore, Indonesia and Australia
India
's joint drills with the Quad and nations in
South China Sea
disputes with China reflects its growing wariness of Beijing, observers said.
Four Indian warships were sent to the Indo-Pacific last month on a two-month deployment, with two of the ships taking part in the annual
joint exercises with Quad partners
the United States, Japan and Australia off the coast of Guam, ending last Sunday. The 25th edition of the Malabar Exercise underlined the Quad's shared vision for a free and open Indo-Pacific region, India's defence ministry said.
The ministry said the warships would also
take part in bilateral exercises
with the navies of Vietnam, the Philippines, Singapore, Indonesia and Australia, to enhance coordination with what it called "friendly countries" committed to freedom of navigation. The drills with Vietnam and the Philippines were held in the South China Sea last month.
The South Asian country's presence in the South China Sea is driven partly by economic considerations, but more importantly by a wish to join allies in countering China's assertiveness, observers said.
More than US$5 trillion of trade passes through sea lanes in the region, with over 55 per cent of India's trade passing through the South China Sea and the Strait of Malacca between Malaysia and Singapore, according to Indian government data.
"The South China Sea is a critical corridor between the Pacific and Indian oceans for commercial and naval shipping," said Rajeev Ranjan Chaturvedy, associate professor at Nalanda University in India. "A secure and safe sea is vital for India's industrial development, economic development and commercial growth."
He said China's growing assertiveness in the South China Sea was causing concern for India. It also needed unimpeded right of passage for trade and favoured freedom of navigation and a peaceful resolution of the dispute over the waters in line with international law including the United Nations Convention on the Law of the Sea.
"India's footprints are growing and it will remain there to deepen ties with friendly countries," Chaturvedy said. "India understands that it needs to work with partner countries to combine their resources and capabilities to deal with emerging challenges including Chinese assertiveness."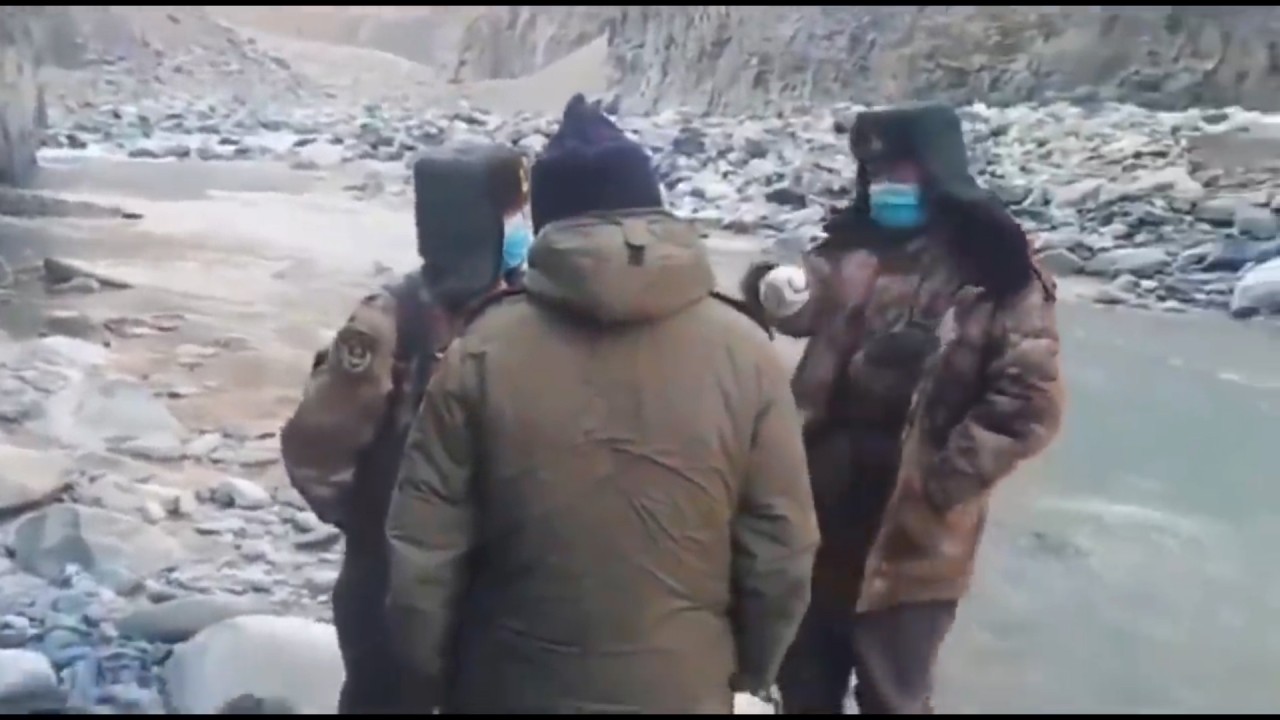 02:37
Indian and Chinese troops along disputed Galwan River border region
Indian and Chinese troops along disputed Galwan River border region
At the 15th East Asia Summit last November, Indian External Affairs Minister S. Jaishankar said that Chinese actions and incidents in the South China Sea had eroded trust in the ongoing negotiations on a proposed code of conduct for the waters. That was seen as a shift in India's position on South China Sea disputes from its previous wariness of antagonising China.
"Obviously, India's anti-China sentiment has been very high since last year's conflict, and India is taking measures to show its dissatisfaction with China," said Long Xingchun, a senior research fellow at Beijing Foreign Studies University.
"India is making a gesture to put pressure on China [with the warships deployment], but I believe it will not have any practical effect – China will not change its position in the South China Sea," Long said.
But Long said he did not think Indian ships would take the step of passing within 12 nautical miles of Chinese-claimed contested islands in the South China Sea. Countries are entitled to claim that distance from their coastline as territorial sea.
"India has been neutral regarding sovereignty disputes of other countries," Long said, adding that the drills partly represented India's efforts to join the United States in countering Beijing's growing assertiveness.
During a visit to India in July by US Secretary of State Antony Blinken, the two countries pledged to expand their security partnership in the Indo-Pacific, underscoring a deepening of ties in response to China's growing influence in the region.
The Indian navy is working with like-minded countries in supporting a free and open Indo-Pacific, which is a "neutral" position that remains unchanged, another Indian expert said.
"Supporting a free and open Indo-Pacific for all countries is a neutral position, and this is India's stance," said Madhav Nalapat, vice-chairman of Manipal Advanced Research Group. "Only China believes that it should control what are part of the global commons in the South China Sea."
India has many times offered to conduct joint military drills with China, Nalapat added. "It is not India's fault that Beijing has been reluctant to do this, for fear of offending the Pakistan military," he said.
"The Quad alliance is aimed not at going to war but at preventing war, by showing that it would be disastrous for any country to go to war to enforce claims that are wholly and transparently outside international law," Nalapat said.
Brahma Chellaney, professor of strategic studies at the New Delhi-based Centre for Policy Research, echoed Nalapat, saying that China's rapid naval build-up and expansionism had lent new urgency to the exercises, which now ranged from anti-submarine warfare operations to joint warfighting and maritime security skills.
This article appeared in the South China Morning Post print edition as: joint drills show 'new Delhi wary of Beijing'