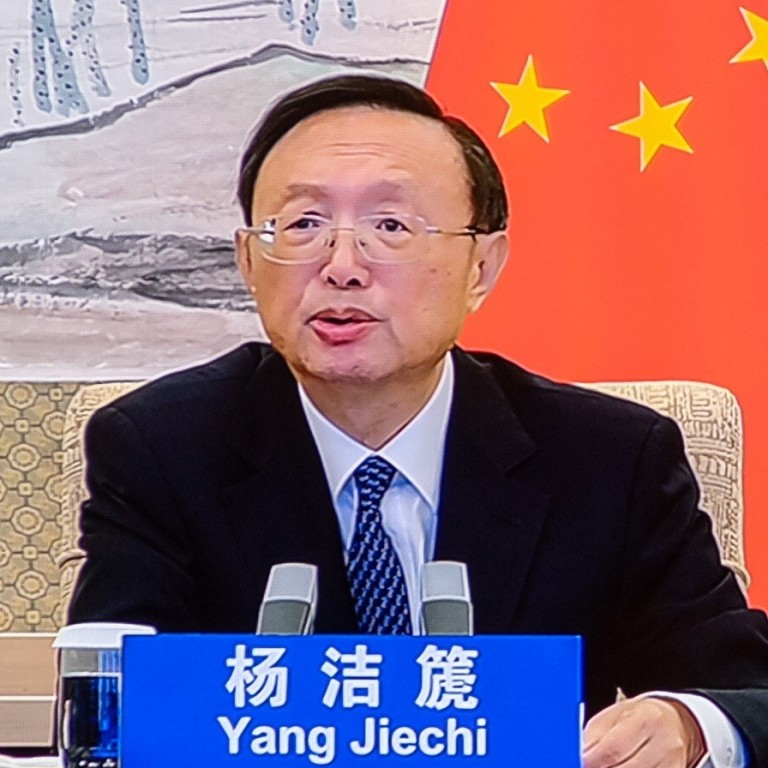 China 'tells US envoy John Kerry it will follow its own climate road map'
Source says the two sides failed to reach agreement and China has its own plans on climate matters
Beijing describes discussions about addressing climate change as 'candid, in-depth and pragmatic'
Beijing has rebuffed American calls to make more public pledges on
climate change
before a UN climate summit in November, insisting it should follow its own plan rather than bowing to US pressure, according to a person familiar with the two countries' negotiations.
During
talks with Chinese leaders in Tianjin
, US climate envoy John Kerry presented a list of proposals for Beijing to accelerate its climate efforts. They included a public commitment to the 1.5 degrees Celsius (2.7 degrees Fahrenheit) limit of
global warming
targeted in the
2015 Paris Agreement
, a definite time frame for carbon emissions to peak before 2030, and a moratorium on financing overseas coal-fired projects.
But the two sides failed to reach agreement, according to the source, who requested anonymity.
"China already has its own plans and road map for achieving its climate goals," said the person, adding China would not accept Washington telling it what to do and when.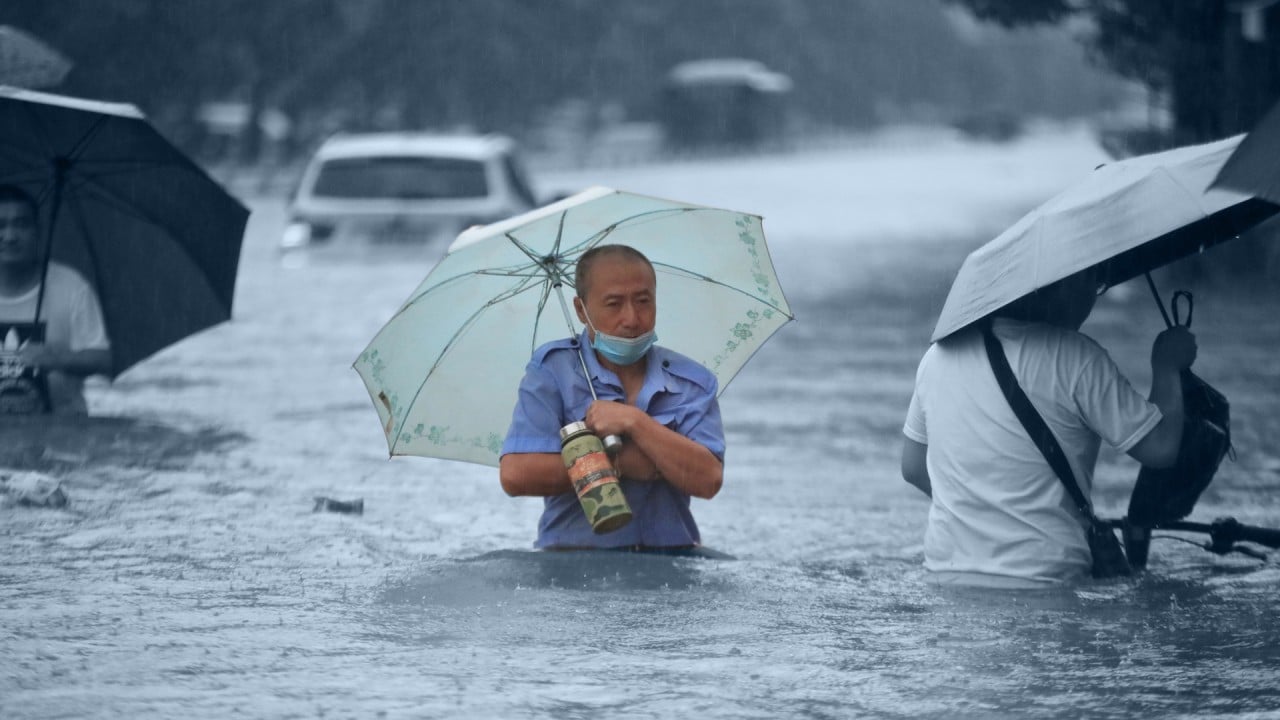 06:55
What is China doing about climate change?
What is China doing about climate change?
"The US has asked the Chinese government to give up support to the coal plants … but it has imposed sanctions on China's photovoltaic companies," they said.
Kerry's trip to Tianjin ended on Friday following a series of meetings with China's chief climate affairs negotiator Xie Zhenhua, Vice-Premier Han Zheng, Foreign Minister Wang Yi and top diplomat Yang Jiechi.
In the meetings on Thursday, Wang and Yang called on Washington to change its tough policies towards Beijing, with Wang saying that
climate change
cooperation would not be smooth when China-US relations were deteriorating.
Kerry said after the Thursday meetings that climate efforts were "not a geostrategic weapon or tool", and called on China to do more.
He said it would be up to US President
Joe Biden
and Secretary of State Antony Blinken to decide on the sanctions, but added: "I will certainly pass on to them … the full nature of the message that I received from Chinese leaders.
"On the one hand, we're saying to them, 'You have to do more to help deal with the climate.' And on the other hand, their solar panels are being sanctioned, which makes it harder for them to sell them."
China's environment ministry on Friday said the two countries would continue dialogue and that their discussions were "candid, in-depth and pragmatic" – using diplomatic language that usually indicates there are differences.
It said each side had explained its climate policies, with China saying it was aiming for its carbon emissions to peak before 2030 and to be carbon neutral before 2060, and would work to upgrade industry and reduce coal use.
The US said it would seek further reduction of greenhouse gases by 52 per cent from the 2005 level by 2030, zero greenhouse gases by 2050 and net-zero carbon emissions from the US power sector by 2035.
Asked about the outcome of the talks, Chinese foreign ministry spokesman Wang Wenbin said China was already making a lot of pledges on
climate change
, and that the US should view China and Sino-US relations in an "objective way" to push forward climate change cooperation.
Li Shuo, a senior global policy adviser for Greenpeace East Asia, said the lack of progress during Kerry's trip "does not bode well" for the COP26 summit in Glasgow in November.
"No outcome is the outcome," Li said. "The [US-China] relationship is taking its toll on the planet."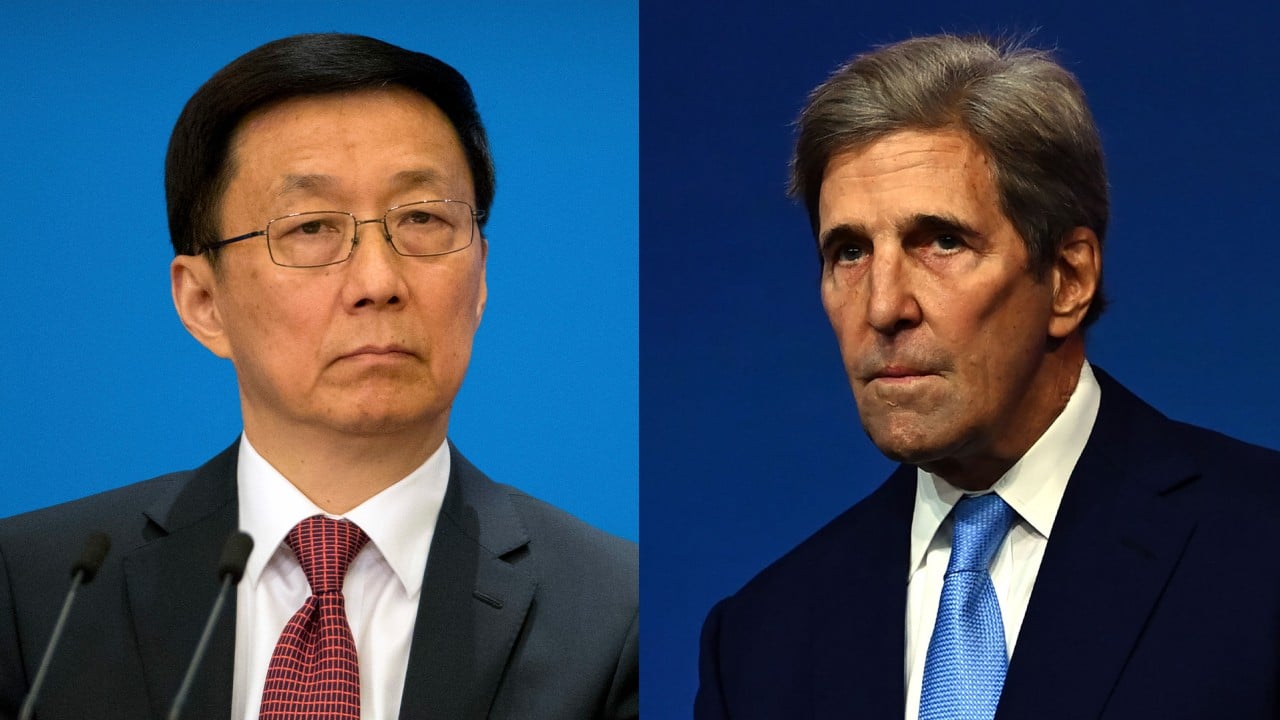 01:57
US, China put aside differences for pledge to work together on climate change
US, China put aside differences for pledge to work together on climate change
Lu Xiang, a US affairs expert with the Chinese Academy of Social Sciences, said China had "already issued a clear timetable" on climate action, so it would be "very difficult" if the US had additional requests.
"There is room for discussion on climate cooperation in specific technical areas," Lu said. "For example, the US restrictions on solar products from
Xinjiang
, which is not very beneficial for climate cooperation. Resolving climate issues will require technology, so the US cannot say they want to cooperate with China on climate but use human rights issues to restrict our photovoltaic products."
Shi Yinhong, an international relations professor at Renmin University, said China was unlikely to make concessions to the US to push forward climate change cooperation with the two nations locking horns on a wide range of issues.
"China is making pledges on climate change for its own interest and the international community," he said. "But those pledges are China's self-initiatives, and it does not mean China will act based on US demands."
Additional reporting by Sarah Zheng and Amber Wang
This article appeared in the South China Morning Post print edition as: Beijing 'will follow own climate change road map, not US'