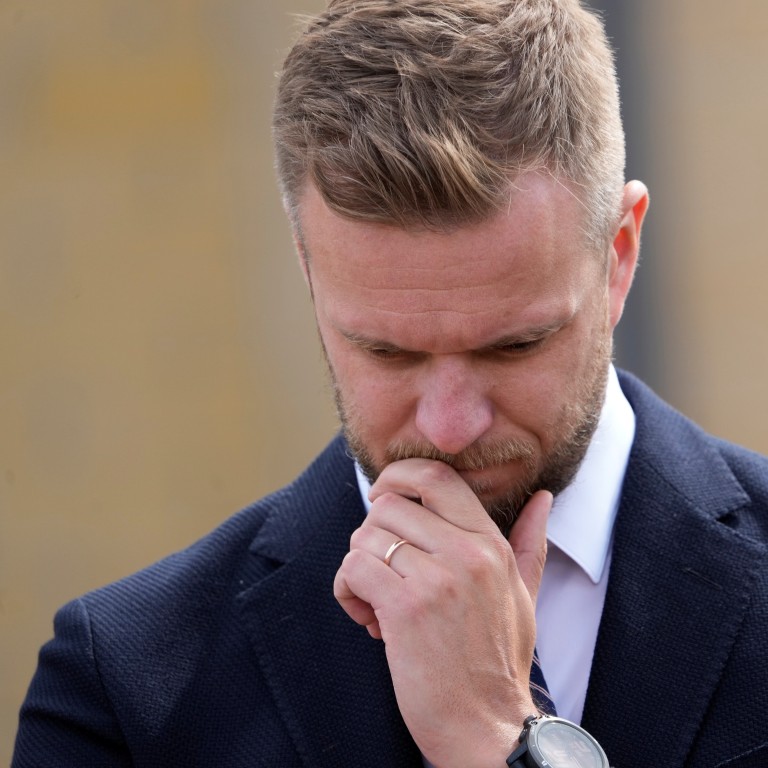 Lithuania urges European Union to cut reliance on China
Lithuanian foreign minister says bloc needs to act together to be on an equal footing with Beijing
Vilnius recalls envoy from Chinese capital amid row over Taiwan
In a discussion on Friday on the
European Union
's relations with China, Gabrielius Landsbergis said there was a need for a strategic reassessment of the EU's ties with its second-biggest trading partner.
"Individual member states' agendas towards China do not strengthen the European Union's agenda. If we act on our own and drop the EU27 format, we will lose on so many fronts," the Lithuanian foreign ministry quoted Landsbergis as saying.
He said the 27+1 format – involving the 27 members of the EU together – was the only possibility for a dialogue on an equal footing with Beijing, and the EU must strengthen its economic resilience and reduce dependence on Chinese trade.
Landsbergis said the EU must also work with like-minded countries in the Indo-Pacific region and beyond, and intensify cooperation with Nato on China policy issues.
After the meeting, Josep Borrell, EU high representative for foreign affairs and security policy, said the bloc's relations with China were "experiencing complicated times, notably due to the issues of Hong Kong and
Xinjiang
".
"The ministers insisted on the idea that we need a pragmatic, realistic and coherent approach with China and that we need unity and a shared sense of responsibility," Borrell said.
"Also, we have to engage with China about Afghanistan. Competition, but also cooperation in trade and economic issues, are an important part of our relations with China."
The meeting came as Lithuania recalled its ambassador to Beijing, after similar action from China.
Beijing took the action in response to Vilnius's decision to
allow Taipei to set up an office
in Lithuania under the name Taiwan rather than Chinese Taipei – a term often used in other countries to avoid offending Beijing.
Beijing regards Taiwan as a renegade province and maintains that it does not have the right to diplomatic recognition.
It told the Baltic nation to "immediately rectify its wrong decision, take concrete measures to undo the damage, and not to move further down the wrong path".
The Lithuanian foreign ministry expressed regret over China's action and stressed that while it respected the "one China" principle, it was ready to develop mutually beneficial ties with Taiwan.
Taiwan has informal ties with all major nations through trade offices that act as de facto embassies, including in the United States and Japan.
Pressure from Beijing has reduced the number of Taipei's formal diplomatic allies to just 15.
On Friday, the Lithuanian ministry said diplomats from the European Union – of which Lithuania is a member – expressed solidarity with Diana Mickeviciene, the recalled Lithuanian ambassador, as she left Beijing.
Deputy EU ambassador to China Tim Harrington shared a photo on Twitter of the EU heads of mission with Mickeviciene, wishing her a swift return.
Additional reporting by Associated Press
This article appeared in the South China Morning Post print edition as: Lithuania urges EU to cut reliance on China