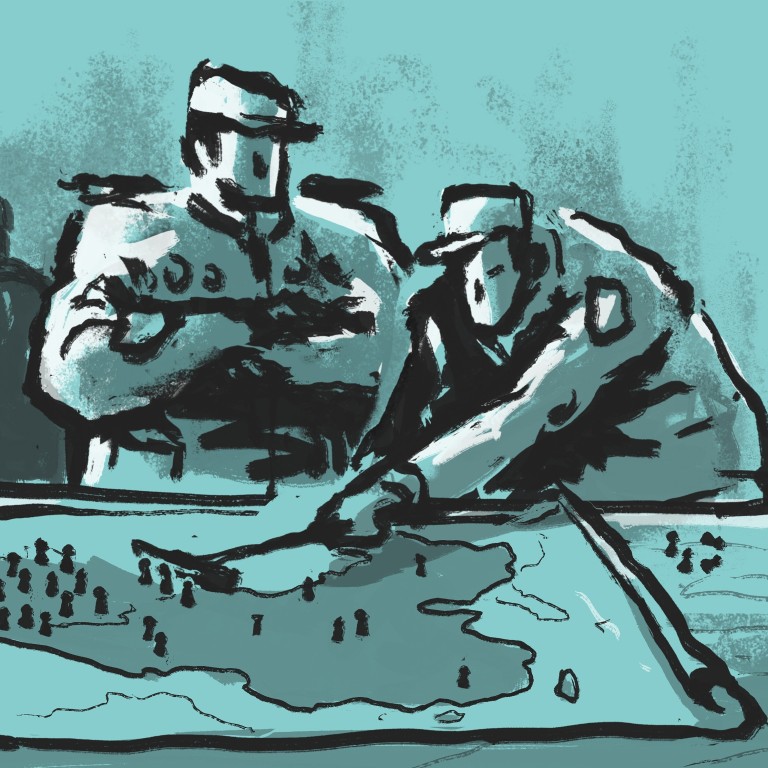 After 9/11: how China saw a chance to crack down at home in global fight on terror
Immediately after September 11 attacks in the US, China drew a link between the global counterterrorism effort and separatism and Islamic extremism in Xinjiang
Using the US Patriot Act as a reference, China adopted tech tactics such as gathering facial recognition data and GPS locations of people and vehicles
The deadly terrorist attacks against the United States on September 11, 2001, prompted an outcry from around the world: "We are all Americans." But before the dust had settled around the World Trade Centre, Washington's policies had realigned around fighting terrorism and bilateral relationships strengthened or crumbled depending on where other governments stood. Wars and occupations ensued, culminating in a rushed military withdrawal from Afghanistan by US forces last month. In the third in a series about the legacy of September 11, Liu Zhen explores how the attack pushed China to boost its counterterrorism efforts.
When American Airlines Flight 11 was flown into the North Tower of the World Trade Centre on
September 11, 2001
, Li Wei, a counterterrorism analyst at the China Institutes of Contemporary International Relations in Beijing knew immediately that he and his colleagues would become very busy.
"It was an unprecedented form of attack which would, for sure, lead into a new era of global anti-terrorism efforts," Li said, recalling his first thought.
Judging from the US response to similar attacks, such as the
Lockerbie bombing in 1988
, Li predicted the Americans would definitely retaliate with military operations. But it was not expected that the war would last 20 years.
The next week, following the shocking attack, Beijing quickly expressed to Washington its willingness to cooperate on fighting terrorism, an effort to try to repair strained ties between the two nations after a
fatal warplane collision
over the South China Sea in April 2001.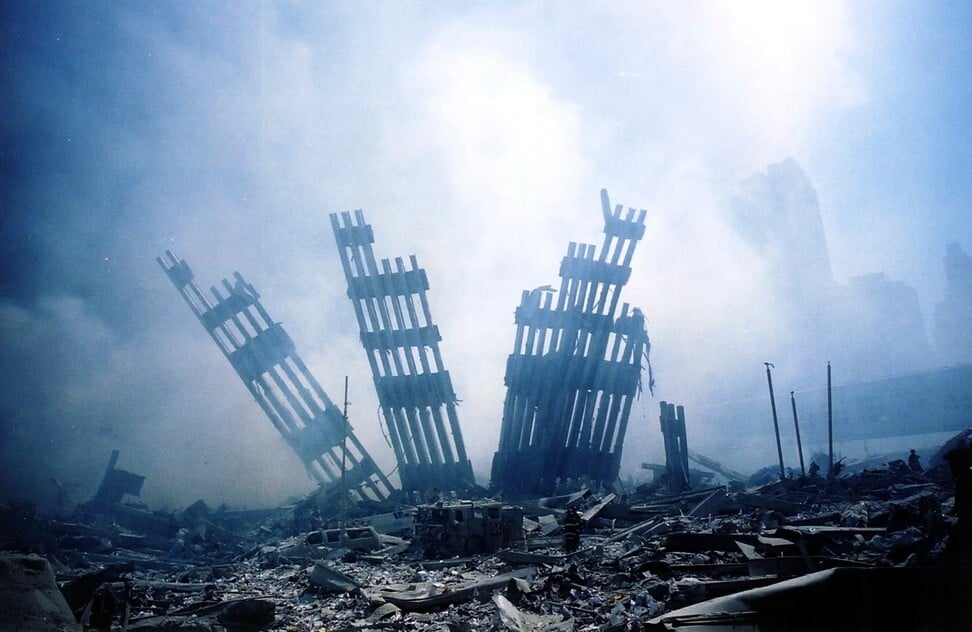 And it marked the first time China drew a link between the global counterterrorism effort and separatism and Islamic extremism in its far western
Xinjiang region
.
"We should not have double standards," said then-foreign ministry spokesman Zhu Bangzao on September 18, 2001.
The
independence movement of Xinjiang
could be traced back to the early 20th century. Some Uygurs, motivated by pan-Turkic nationalism and Islamism, had sought to establish a Muslim state called East Turkestan. By the time of the September 11 attacks, the Chinese authorities had long struggled with violence by Uygur separatists.
Researchers usually deem a mass riot in Baren township, Akto county, in April 1990 as the beginning of
Xinjiang
's terrorist attacks, coming as the East Turkestan Islamic Movement (ETIM) gained prominence.
ETIM was founded in 1988,
remains active today
and is viewed by Beijing as responsible for most of the bloody attacks over the years. It built links with the Taliban and al-Qaeda and members received training in
Afghanistan
, and more recently went on to jihad, or holy war, in Syria and the Middle East.
During the Baren riot, hundreds of Uygur militants and the Chinese People's Armed Police (PAP) fired at each other, with more than 20 people killed.
Other major groups – the East Turkestan Liberation Organisation, the World Uygur Youth Congress and the Turkestan Press Information Centre – were established in the 1990s. From 1990 to 2001, according to official government figures, they conducted more than 200 attacks, killed 162 people and wounded 440, while police handled 6,328 members from 503 groups. The four groups made China's first wanted list, announced in 2003.
"9/11 showed us the threat was actually global and it was time we could integrate our anti-terrorism with the international effort," said Li, noting that before the incident China knew little about the links between
Xinjiang
groups and global groups.
But in the aftermath of September 11 the Chinese government reacted on various fronts, launching the National Counterterrorism Coordination Group in October, amending criminal laws in December, adding a number of terrorism offences, and formally established the Counterterrorism Bureau of the Ministry of Public Security in February, 2002.
As early as October 2001, Beijing joined a series of United Nations anti-terrorism treaties and began to seek regional and bilateral cooperation with other countries.
The Shanghai Cooperation Organisation (SCO), established less than three months before September 11, was the key platform China turned to because it involved Russia and the Central Asian nations with close geographic, ethnic, cultural and religious ties with
Xinjiang
.
On its founding on June 15, 2001, China and Kazakhstan, Kyrgyzstan, Russia, Tajikistan and Uzbekistan had already signed the Shanghai Convention on Combating Terrorism, Separatism and Extremism – the threats the members later being referred to as the "three forces".
"9/11 was a great development opportunity for the SCO," said Li Lifan, a Central Asian affairs expert with the Shanghai Academy of Social Sciences.
The SCO in 2004 launched the Regional Anti-Terrorist Structure (RATS) as its main functional department overseeing counterterrorism cooperation across the region. Under the structure, joint training and drills by riot police and cross-border raids on terrorist camps and even drug cartels were staged. In 2012, the SCO added Afghanistan as an observer.
Li said the US was clearly the anti-terrorism partner to work with. In the years soon after September 11, China and the US established a formal counterterrorism consultation mechanism through diplomatic, military and intelligence channels to aid the
US war in Afghanistan
and the Middle East. In return, China persuaded the US Department of State to list ETIM as a terrorist group in August 2002, even before a listing by the UN Security Council.
The early close cooperation also included information exchanges about "three forces" activity in Xinjiang, according to Lu Xiang, a researcher with the Institute of American Studies at the Chinese Academy of Social Sciences (CASS).
"International intelligence sharing has greatly increased since 9/11, which improved our knowledge about the terrorist activities in Xinjiang," Lu said.
"But in 2003, 2004, when the Americans thought they had achieved significant victory in their wars, the sharing became much more limited and reserved."
Apart from giving information, US counterparts supplied many Chinese anti-terrorist operation protocols, contingency plans and even some terms and codes, added Li Lifan.
"Overall, the Americans had a positive influence on China's anti-terrorism," Li said.
In 2005, the PAP received its first armoured vehicle designed for anti-terrorism missions as well as a full range of weapons and military equipment. It upgraded hardware and training centres and invested in expanding its capacity.
China developed and adopted technological methods, with the controversial post-September 11 US Patriot Act among its references. Chinese investigators actively collected all information from suspects, such as biometric data, DNA samples, facial recognition data, CCTV trajectory tracking, bank information, communication and social network records, and even the GPS locations of people and vehicles, police reports revealed.
The US occupation of Afghanistan hit groups such as ETIM hard and anti-terrorism measures continued to apply high pressure. Visible attacks in China went relatively quiet for a time. A few prominent cases included failed attempts targeting the Beijing Olympics, prompting additions to a second list of wanted terrorists announced by the Chinese police.
"The incidence of violent terrorism declined and the overall security situation in Xinjiang improved, but the ideological struggle of anti-separation became increasingly severe," wrote Ma Dazheng, a researcher from the China Institute of Frontier Studies at CASS. "For a long time the separatism in Xinjiang was not cleaned up – under the right conditions it would be resurrected."
The resurgence was symbolised by attacks on July 5, 2009, in Urumqi, the capital of Xinjiang, in which 197 people died and over 1,700 were wounded. From 2011 to 2014, the number of terrorist groups foiled in Xinjiang was reported to be between 100 and more than 200 each year.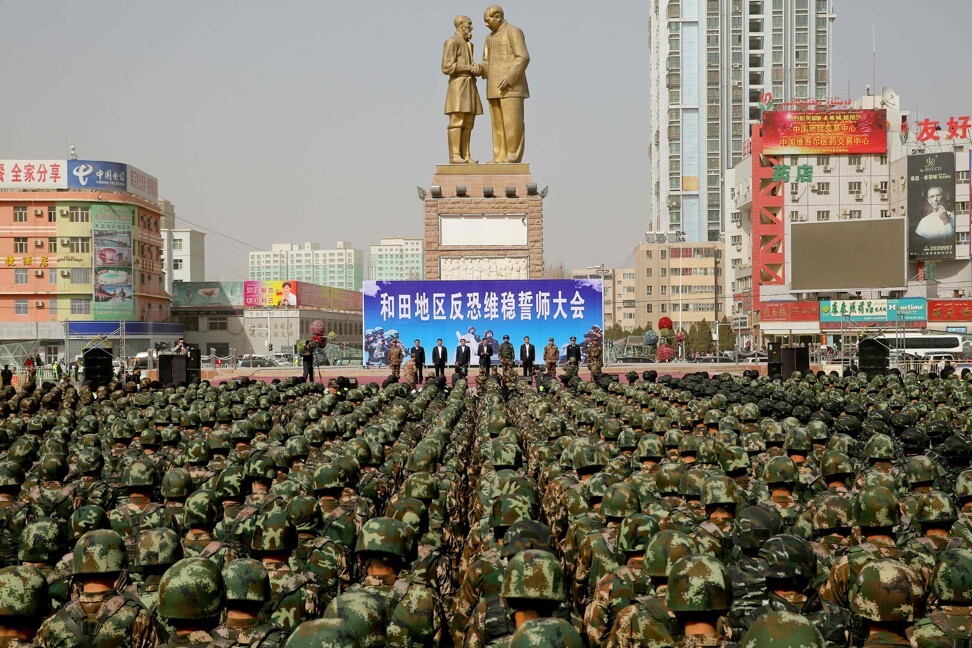 This trend was against the background of a rise in global terrorism – as the United States partially withdrew from Afghanistan and cut its anti-terrorist front, the Arab spring and subsequent turmoil in the Middle East and the rise of Islamic State and its Islamist extremism.
This enabled the return of terrorist forces and enhanced infiltration from abroad into China, according to Jia Yu, former president of Northwest University of Political Science and Law and director of the Institute of Counterterrorism.
Besides carrying out bombings across Xinjiang, terrorists expanded their targets to inland Chinese cities. For example, ETIM was blamed by China for a
suicide car crash into Tiananmen Square
in October 2013. There was also a fatal knife attack at Kunming railway station that claimed 33 lives in March 2014.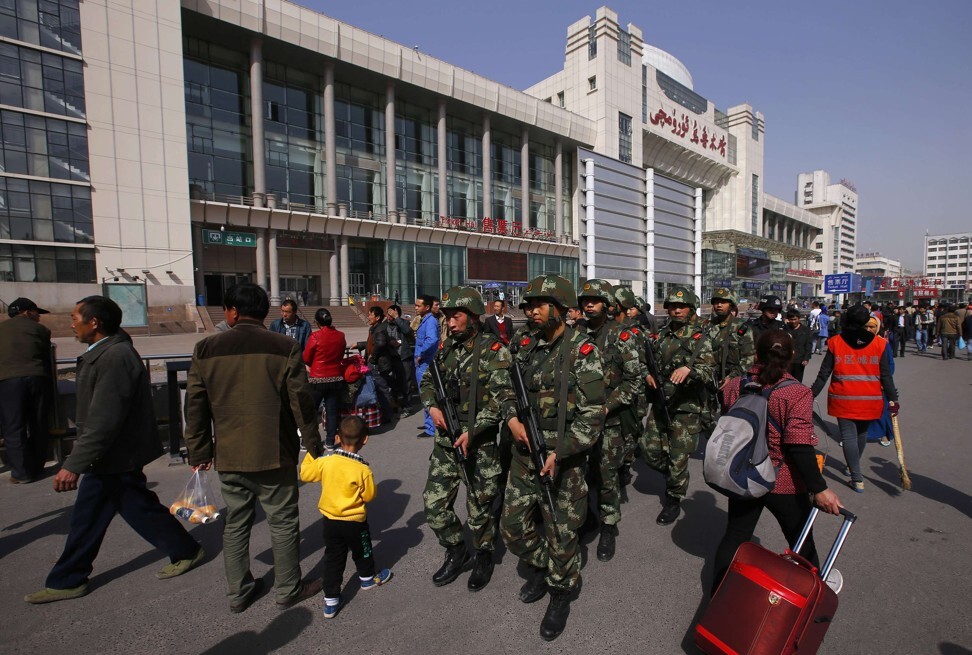 In a 2014 speech, Chinese President Xi Jinping described this time as a mixture of "active violent terrorist activities, intense anti-separatism struggles and [a] painful period of intervention and treatment".
Since 2016 and under Xi's presidency, drastic deradicalisation measures have been imposed on the region, including the infamous camps that reportedly enforced "re-education" for 1 million Uygurs. China reports that there have been no terrorist attacks in Xinjiang since 2017.
"That could be the start of some new counterterror cooperation," said Li Wei.