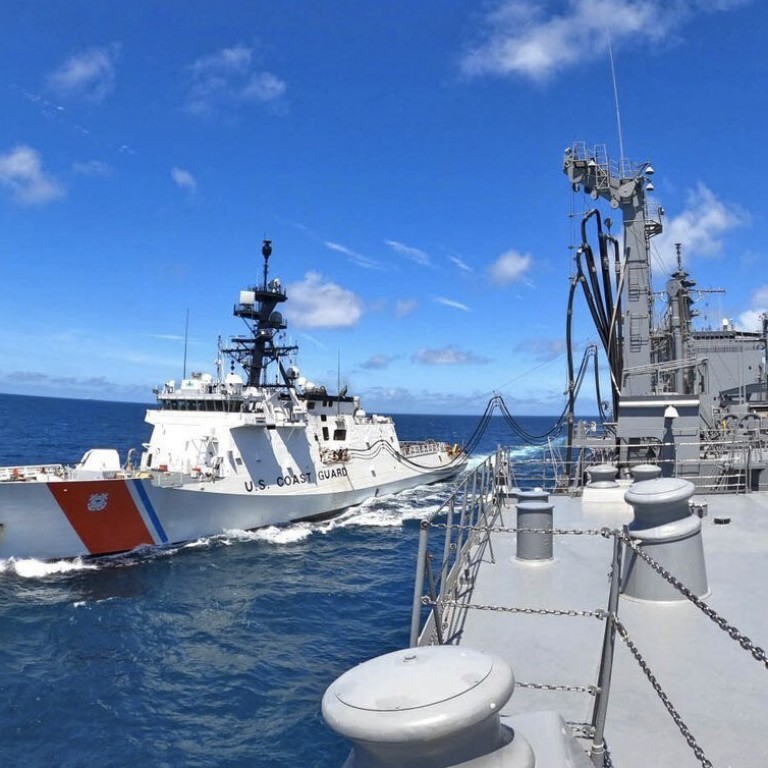 US Coast Guard modernises fleet, expands presence in Indo-Pacific to counter 'bad actors in the region'
'Having ships on the sea matters. Having the enforcement capacity and capability matters,' US admiral tells maritime security conference in Hawaii
Illegal, unreported and unregulated fishing is also a target for strengthened oversight
The US Coast Guard is carrying out its biggest shipbuilding effort since World War II, modernising its fleet and establishing a presence in the Pacific that the force has not attempted in decades.
Admiral Linda Fagan, the vice-commandant of the US Coast Guard, said the expansion would strengthen enforcement in the region against illegal, unreported and unregulated (IUU) fishing, and also counter "bad actors".
"Presence matters. Having ships on the sea matters. But having a regulatory regime, having the enforcement capacity and capability matters," Fagan told the Indo-Pacific Maritime Security Exchange conference in Hawaii this week.
"The US Coast Guard is committed to the Indo-Pacific Command region. We're in the process of our largest shipbuilding programme since World War II."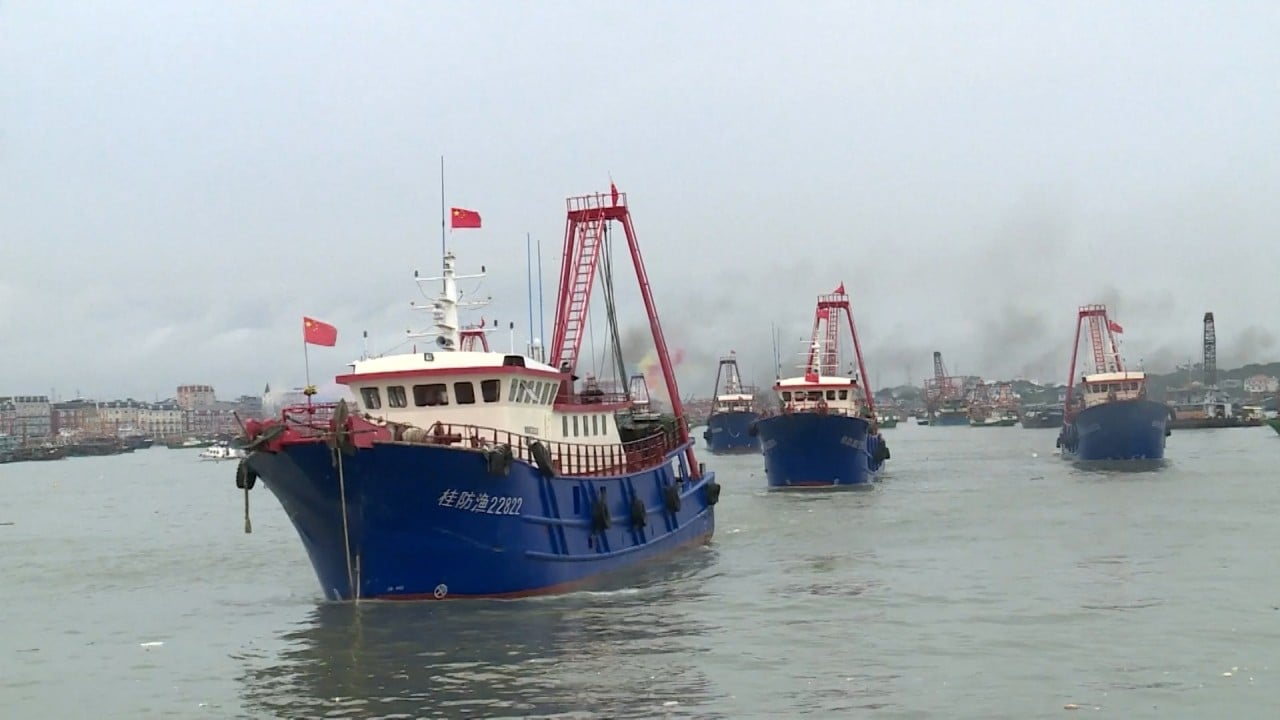 01:37
Chinese fishing boats return to disputed South China Sea after summer moratorium ends
Chinese fishing boats return to disputed South China Sea after summer moratorium ends
More than 100 cutters, or coastguard vessels, have been commissioned, including 11 for national security, 25 for offshore patrol, three for polar security and 64 fast response cutters, which are capable of navigating more than 16,000 kilometres (10,000 miles) to conduct law enforcement operations, Fagan said.
"This capacity and capability are really going to help expand our reach and ability to partner and engage across the Indo-Pacific in a way that had been out of reach in previous years," she said Wednesday.
Fagan did not specify how many vessels would be deployed to the Pacific.
A senior US Navy officer told the conference on Thursday that IUU fishing involved far more than hooks, nets and illegal hauls.
Without mentioning China by name, Navy Rear Admiral Blake Converse, deputy commander of the US Pacific Fleet, said fighting IUU is part of the United States' Indo-Pacific strategy, the initiative started under the previous administration to bolster ties and counter China's growing influence in the region.
The effort also involves helping small and under-resourced countries fight "predatory" behaviour and sharing information with diminutive island and other nations so they can resist when "state sponsored boats or fishing fleets are intimidating other fishing boats from other countries", Converse said.
"They depend on us," he added.
"IUU fishing is a critical nexus in my mind between the economic, diplomatic and security concerns of all of our maritime nations," the former nuclear submarine captain said. "While the Navy may not be the first agency that you think of when it comes to fishing, I can assure you, we're very invested in this mission."
In July, three fast response cutters were commissioned in Guam, and the group stationed there was renamed the Coast Guard Forces Micronesia Second Guam.
"It really reflects our enduring commitment, not just to the IUU fishing conversation but to the partnership, capacity and capability discussions that are so critical to all of us as we counter not just IUU but other bad actors in the region, as we all move to support a free and open Indo-Pacific," Fagen said at the two-day conference.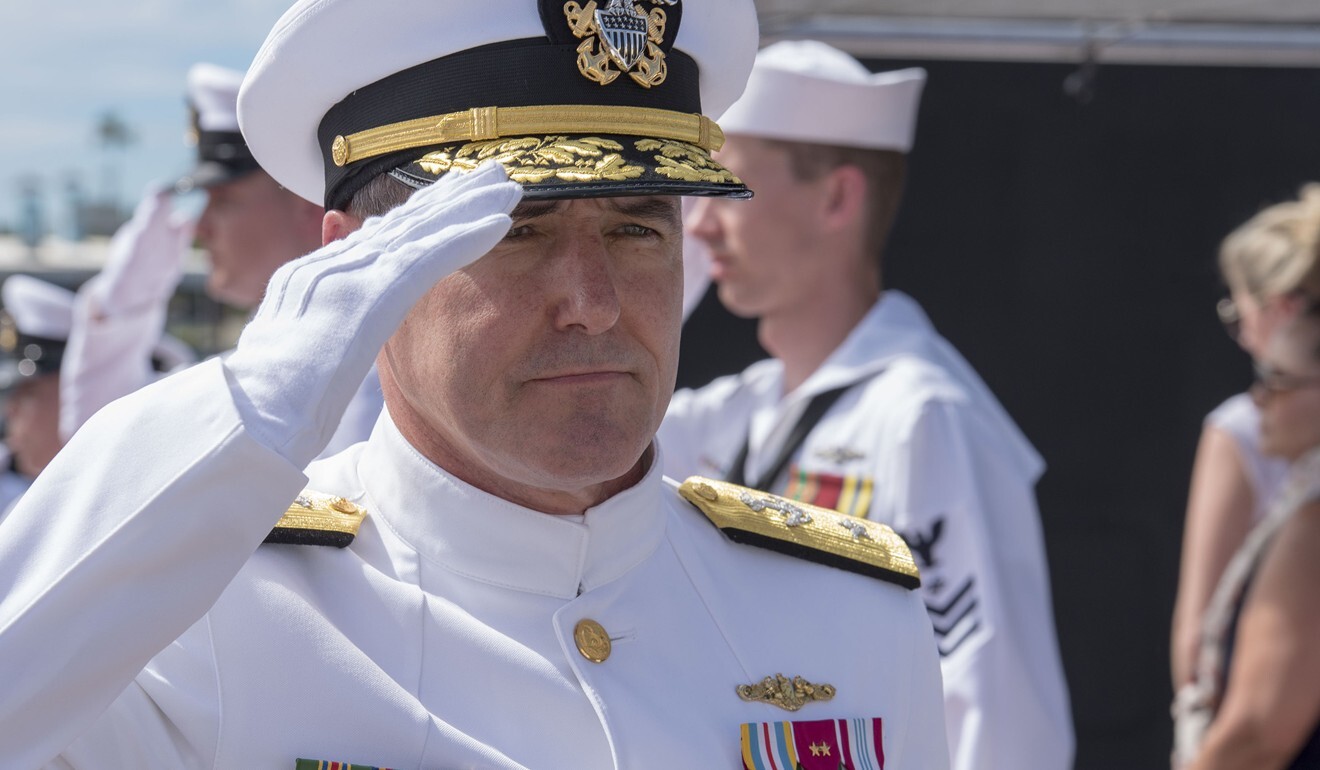 The comments came after Beijing announced a new rule at the end of August that all foreign ships entering what it claims as the South China Sea must register ship and cargo information with Chinese maritime authorities.
Converse's only direct reference to China was to reiterate almost word for word a Pentagon statement released last week that pushed back on Beijing's new "inappropriate claims".
"Unlawful and sweeping maritime claims, including in the South China Sea as you noted, pose a serious threat to the freedom of navigation, including freedom of the seas and overflight, free trade and unimpeded lawful commerce," he said.
Beijing claims the vast majority of the resource-rich waterway, a long-standing source of tension with others in the region, including Vietnam, Malaysia and the Philippines.
China has refused to acknowledge a 2016 ruling by the UN Convention on the Law of the Sea arbitral tribunal that said the country's historic-rights claim over the maritime areas inside its self-defined nine-dash line has no lawful effect.
An increased US Coast Guard presence in the Indo-Pacific would surely add to the deteriorating relationship between China and the US, as tensions have already been high over US military excursions in the South China Sea.
Yu Zhirong, the deputy secretary general of the Chinese think tank Pacific Society of China, said the US Coast Guard may see itself as the international ocean police but the legality of its operations was questionable since the US was not a party to the UN Convention on the Law of the Sea.
"There is a big probability that the US Coast Guard will target enforcement against China. The US forcibly applies its standards against China, claiming that China may have overfished in the Pacific, and wants to take action against that," Yu said.
"However, its enforcement would be against international laws. US enforcement can only be within US waters. The high seas are not under the jurisdiction of the US," he said.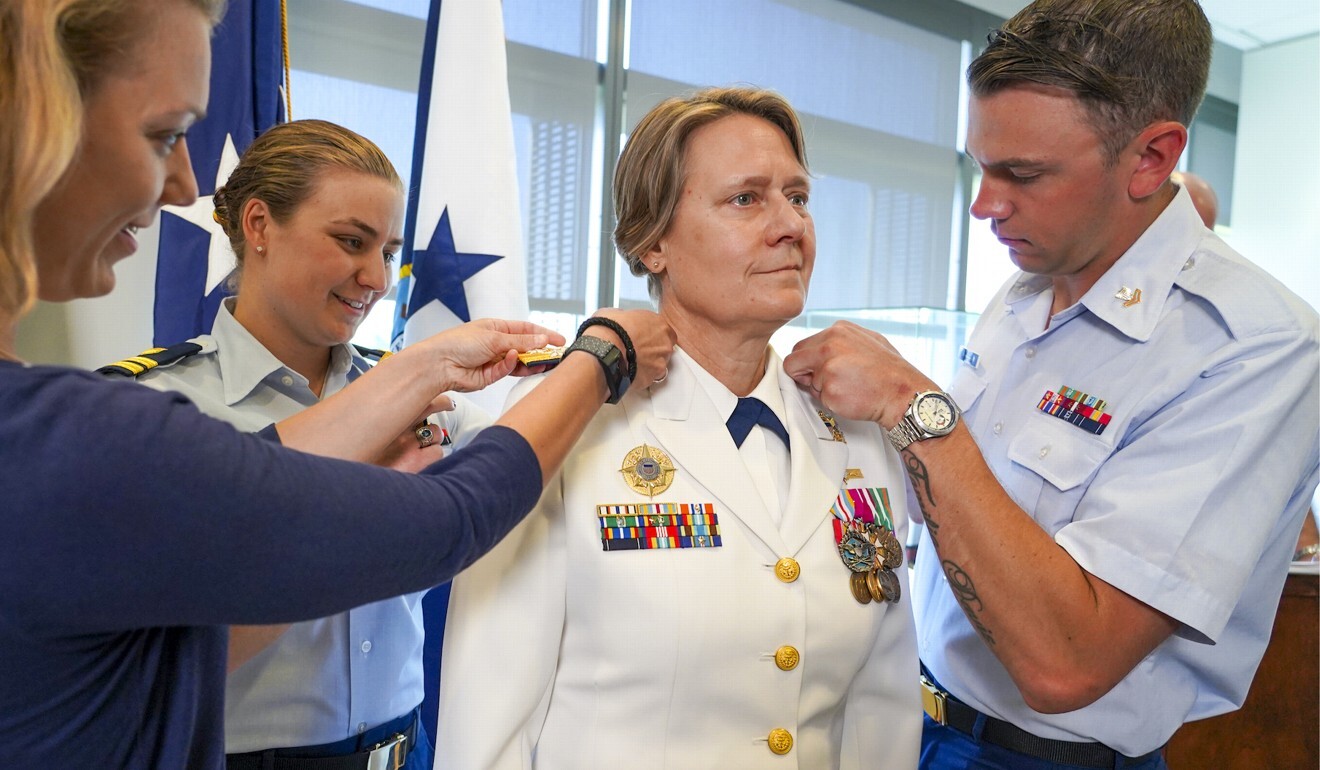 Washington has ship rider agreements with 11 Pacific island nations to counter IUU fishing, allowing law enforcement officers from partnering countries to board US Coast Guard vessels while they are on patrol, or vice versa. The country's authorities can also allow the US Coast Guard to take action on their behalf.
The US also works with Asean countries through joint training such as the Southeast Asia Maritime Law Enforcement Initiative, which has seen annual exercises with the law enforcement agencies of Cambodia, Malaysia, Thailand and Vietnam since 2012.
Converse said the navy contributed three vessels this year to joint US Navy-Coast Guard patrols, which Pacific partner nations will be able to join once Covid-19 abates. The patrols identified 73 ships or fleets – part of monitoring who is fishing where – and issued seven warnings of foreign vessels involving nine potential violations. He did not say what country these involved.
He added that the rapid advance of commercial products able to better monitor foreign vessels and their illegal activities using sonar and satellite data puts once prohibitively expensive technology into the hands of far more countries and peoples.
"That's a positive thing for the international rules-based order because it opens the window for all nations to see who's operating where," he said. "It allows them the tools that otherwise cost millions or billions of dollars to establish control over all of their exclusive economic zone."
The US Coast Guard said in August that it was trying to renegotiate a ship rider agreement with China to combat IUU fishing, which has lapsed for over a year.
Additional reporting by Rachel Zhang
This article appeared in the South China Morning Post print edition as: U.S. coastguard to have a greater presence in pacific