Taiwan
Get more with myNEWS
A personalised news feed of stories that matter to you
Learn more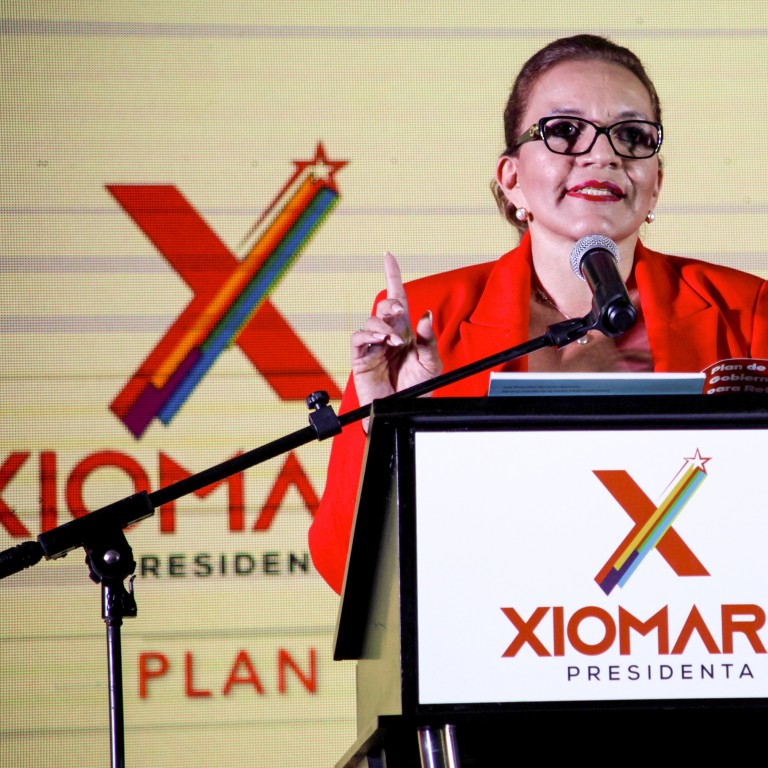 Is Taiwan about to lose another long-term ally to Beijing?
Honduras, an 80-year Taiwan ally, is about to elect a president, and main opposition candidate has vowed to establish diplomatic ties with Beijing if victorious
Debt-ridden country battling coronavirus pandemic may be swayed by Beijing's vaccine diplomacy and more, says analyst
As
Honduras
gears up to hold presidential elections in November, keeping a close eye on the outcome is Taiwan – because the result may decide whether relations between the long-time allies remain intact.
Taipei has reason to be concerned. A high-profile candidate of the main opposition party in the November 28 election, Xiomara Castro, has vowed to seek diplomatic relations with mainland China if she is elected.
Castro is married to ousted former Honduran president Manuel Zelaya, leader of her left-wing Liberty and Refoundation (Libre) party. Addressing reporters in Tegucigalpa on Sunday, she promised to "immediately open diplomatic and commercial relations with mainland China" if she won.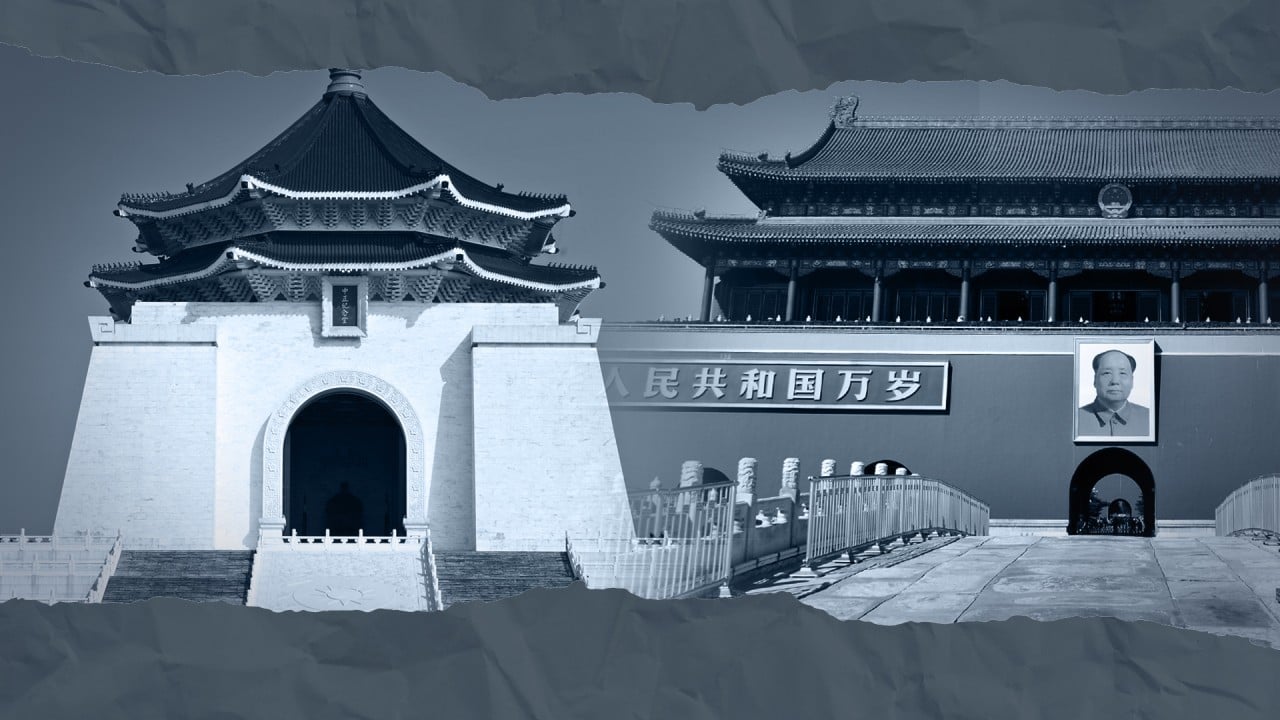 10:22
Why has the relationship between the Chinese mainland and Taiwan taken a turn for the worse?
Why has the relationship between the Chinese mainland and Taiwan taken a turn for the worse?
Honduras is among
just 15 countries
that maintain formal relations with self-ruled Taiwan, which Beijing claims as part of its territory awaiting reunification, by force if needed.
Castro also pledged to seek an international audit of internal and external debt to readjust national borrowings, but did not elaborate on what steps she would take to rescue the debt-ridden Central American country, including whether she would seek help from Beijing.
Honduras' public debt at the end of 2020 was more than US$13 billion, or 55 per cent of GDP. As much as US$8.45 billion of this was foreign debt.
If Castro wins in November, it could mean the end of 80 years of formal relations between Taipei and Tegucigalpa, observers said.
"Beijing will not give up the chance of winning Honduras over, especially after Taipei recently achieved a diplomatic breakthrough by entering into an agreement with Lithuania to open a representative office using the name Taiwan," said Yen Chen-shen, a researcher at the National Chengchi University's Institute of International Relations in Taipei.
Taipei in July announced Lithuania had agreed to allow the opening of its de facto embassy using the name "Taiwan", the only country with formal ties with Beijing to do so.
An enraged Beijing retaliated by recalling its ambassador to Vilnius and demanded Lithuania take
reciprocal action
, while imposing sanctions on some businesses in the Baltic nation, in turn prompting the Lithuanian foreign minister, Gabrielius Landsbergis, to
call on European nations
to cut their reliance on Beijing.
Beijing also slammed self-ruled Taipei for colluding with an "external force" to try to seek independence, saying the move had tested mainland China's resolution in upholding its territorial integrity.
Yen said while there is no proof that Beijing has attempted to influence the Honduran election, it is known to have used
Covid-19 vaccines
as a political tool to pressure Taiwan's allies to switch allegiance.
Indeed, in a televised speech in May, Honduran President Juan Orlando Hernandez had said his government was willing to do "whatever is necessary to help its people" battle the global Covid-19 pandemic.
His government would
open a trade office
in mainland China if necessary "because it is in the best interest of the Honduran people", said Hernandez, who is due to step down in January.
Voicing his frustration at rich countries having "hoarded" global vaccine supplies, Hernandez said he was willing to do as Beijing suggested and look for a "diplomatic bridge" in order to buy Chinese vaccines.
Yen said Beijing's vaccine offensive had helped it make countries like Honduras and Guatemala, that have diplomatic ties with Taiwan, look for Chinese vaccines through Latin American neighbours that maintain formal ties with mainland China.
Facing a serious shortage of vaccines, Honduras has tried to purchase much-sought after doses from Beijing through former Taipei ally El Salvador, which
switched diplomatic recognition
in 2018.
"The United States is reported to have finally stepped in to help resolve the vaccine issue, but Beijing is unlikely to stop its action and would do all it can to continue to court Honduras and other Latin American allies of Taiwan, including Guatemala and Haiti," Yen said, adding the island's government must be on high alert and work out effective plans to counter Beijing's moves.
Latin America has been a key diplomatic battleground for decades between the two sides of the Taiwan Strait since they split in 1949 after a civil war.
Since Tsai Ing-wen, of the independence-leaning Democratic Progressive Party, was elected president in 2016 and refused to accept the one-China principle, Beijing has poached seven of Taiwan's allies, including three in Latin America – Panama, El Salvador and the Dominican Republic, leaving the island with just nine allies in the region, including four in the Caribbean.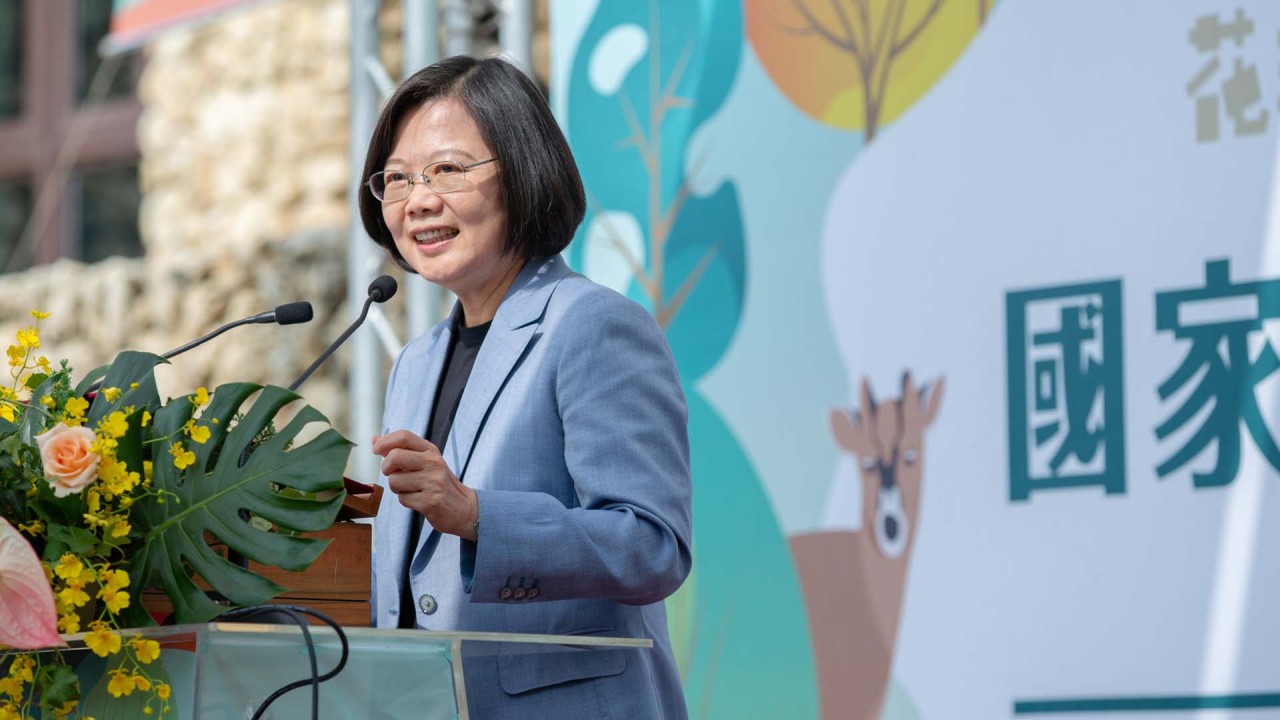 02:22
Tsai Ing-wen says Taiwan faces 'threat' from Beijing ahead of presidential election
Tsai Ing-wen says Taiwan faces 'threat' from Beijing ahead of presidential election
Li Da-jung, a professor of international relations and strategic studies at Tamkang University in Taipei, said the opening of the United Nations General Assembly from Tuesday would be a good time to see if Taiwan's relations with its allies, including Honduras, show signs of weakening because of pressure from Beijing.
"This is usually the time when those allies would raise proposals or send letters to the UN secretary-general, lobbying on behalf of Taiwan to allow its participation in UN activities," Li said. Whether they do the same during this year's event would be an indication of how close the island still is to its allies, he said.
Taipei has been campaigning to
participate in the UN
since 1971, when it was ousted in favour of Beijing.
On Tuesday, Taiwan said ties with Tegucigalpa have remained strong, but admitted that it was closely watching the upcoming election contested by 15 candidates, including Castro and her Beijing-friendly platform.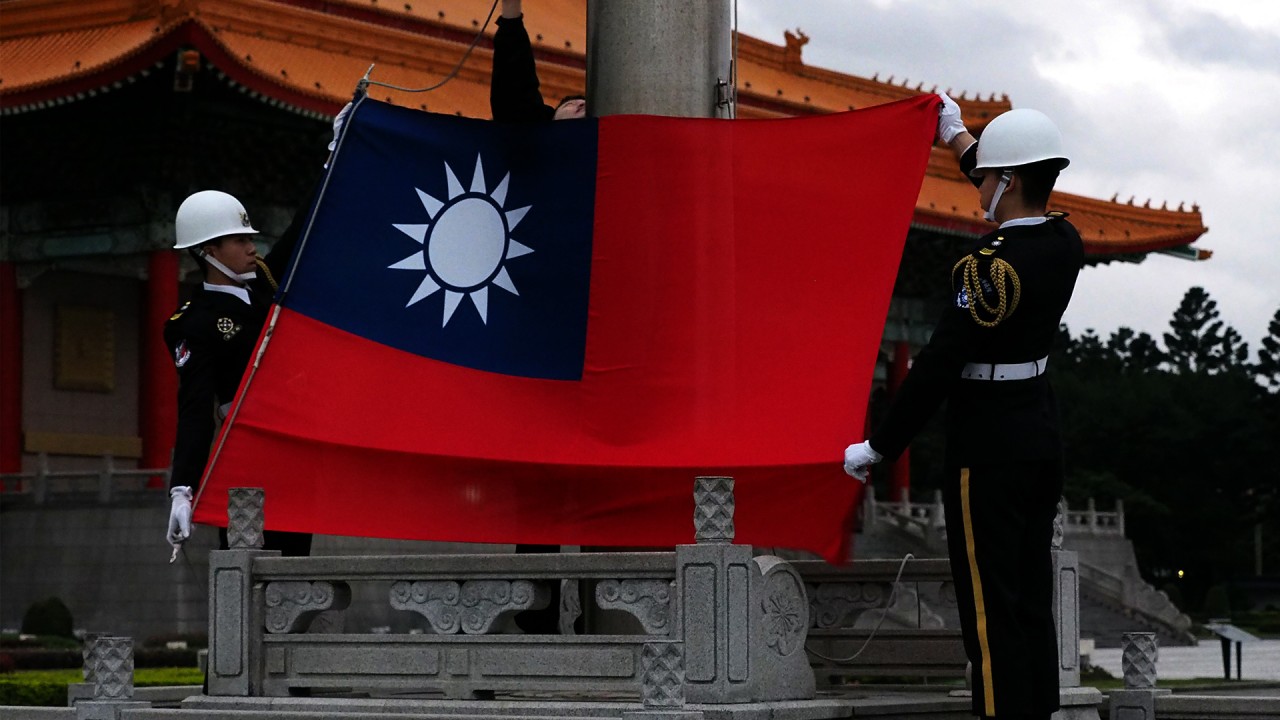 02:34
Taiwan passes law targeting Chinese influence on politics
Taiwan passes law targeting Chinese influence on politics
"The foreign ministry has got hold of relevant information about this and is closely watching developments," said Florencia Hsie, the ministry's director of Latin American and Caribbean affairs.
She said Taiwan's envoys in Honduras were in close communication with both ruling and opposition party officials, and had reminded them of Beijing's track record of broken promises.
While continuing to deepen ties with Honduras, Taiwan would work with like-minded countries to help promote prosperity and development in Honduras and the region, Hsie said.
In a statement on Friday, the foreign ministry slammed Beijing for trying to undermine Taiwan's ties with its allies. "Recently, it has even used the democratic election in [Honduras] to create controversial topics and the false image of unstable ties between us and Honduras," it said, without giving details.
This article appeared in the South China Morning Post print edition as: Taiwan tries to save 80-year alliance with Honduras