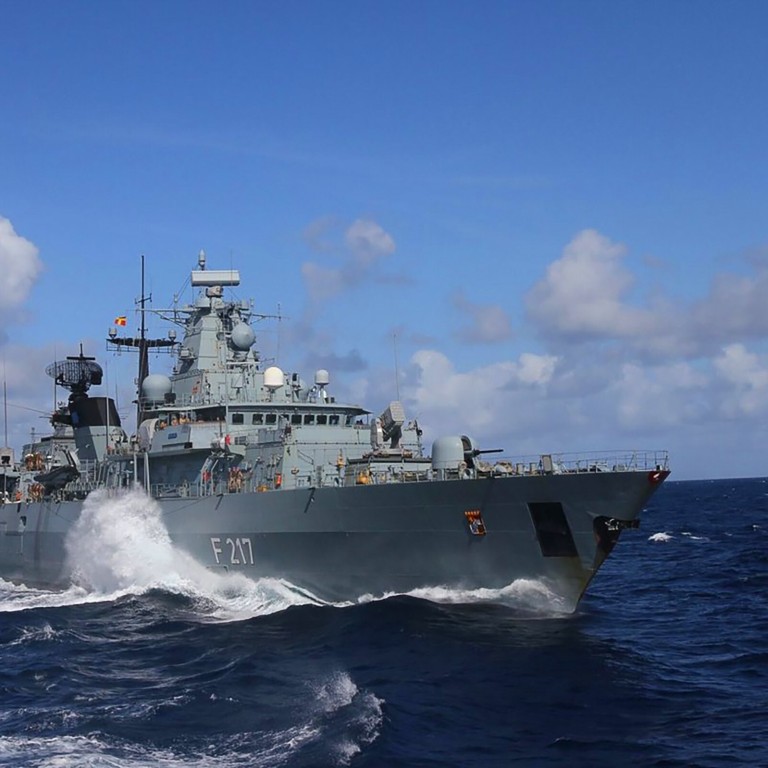 China denies request for German frigate to make port call in Shanghai
The warship Bayern set off last month on a six-month trip to bolster the German presence in the Indo-Pacific
Decision comes after weeks of stalling by Beijing
China has turned down a request from Germany for one of its warships, which is sailing through the Indo-Pacific in show of support of its allies, to make a port call at Shanghai, according to the German foreign ministry.
The 4,000-tonne frigate Bayern set off from Wilhelmshaven on August 2 for a six-month journey to the Indo-Pacific to strengthen German presence in the region, the first such trip by the German navy in 20 years.
But Beijing denied its request to stop in Shanghai, the German foreign ministry said on Wednesday.
"After a period of reflection, China has decided that it does not want a port visit by the German frigate Bayern and we have taken note of that," foreign ministry spokeswoman Maria Adebahr told reporters in Berlin.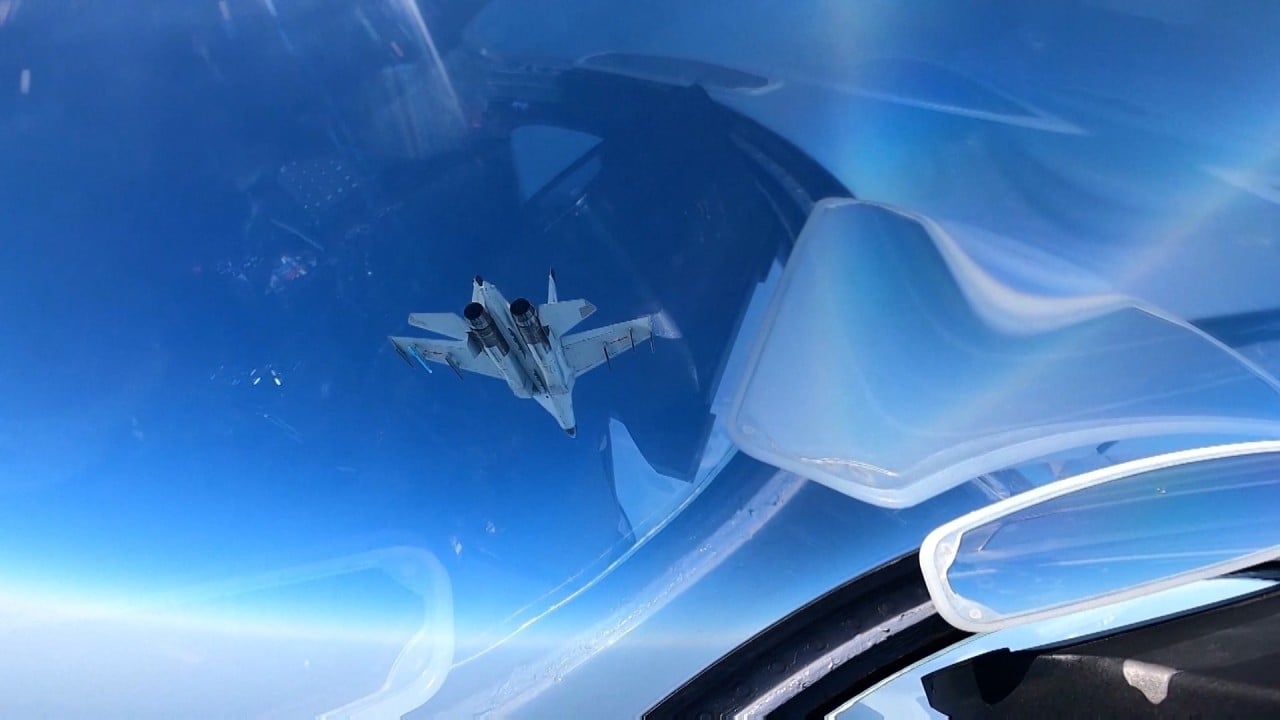 01:37
China's PLA conducts air force drills after US warships sail in contested South China Sea
China's PLA conducts air force drills after US warships sail in contested South China Sea
The denial dealt a blow to the German hope that a stop in Shanghai could help defuse tensions over the naval mission.
The South China Sea, contested by China and its five other neighbours, has become a flashpoint of regional tension. To challenge China's claim to one of world's busiest waterways, the US has frequently deployed its warships to conduct "freedom of navigation" operations near Chinese controlled features and conducted naval exercises.
Additionally, the US has asked its allies to conduct similar exercises in the region. Besides regional allies such as Australia and Japan, Nato members including Britain and France have also dispatched their missions despite protests by Beijing.
Germany, a key US ally, is usually reticent to take a military role on the international stage, and has often urged a less confrontational relationship with Beijing.
Only last week, outgoing German Chancellor Angela Merkel spoke with Chinese President Xi Jinping and repeated her desire for a closer economic relationship between the countries, while Xi praised "the high level of mutual trust between China and Germany" during her 16-year leadership.
But with the German election less than two weeks away, the prospect of a new government in Berlin means such a relationship is uncertain.
In Berlin last week, German Defence Minister Annegret Kramp-Karrenbauer decried the "lack of political will" to reform policy towards the Indo-Pacific region, without mentioning China by name. Kramp-Karrenbauer said she wanted the European Union to establish a "permanent presence" in the region.
By contrast, Nils Schmid, foreign affairs spokesman for the Social Democratic Party, which is leading in the polls for this month's election, said that while the frigate's journey was "symbolically important", he did not see a time when Germany would be very active militarily in the region.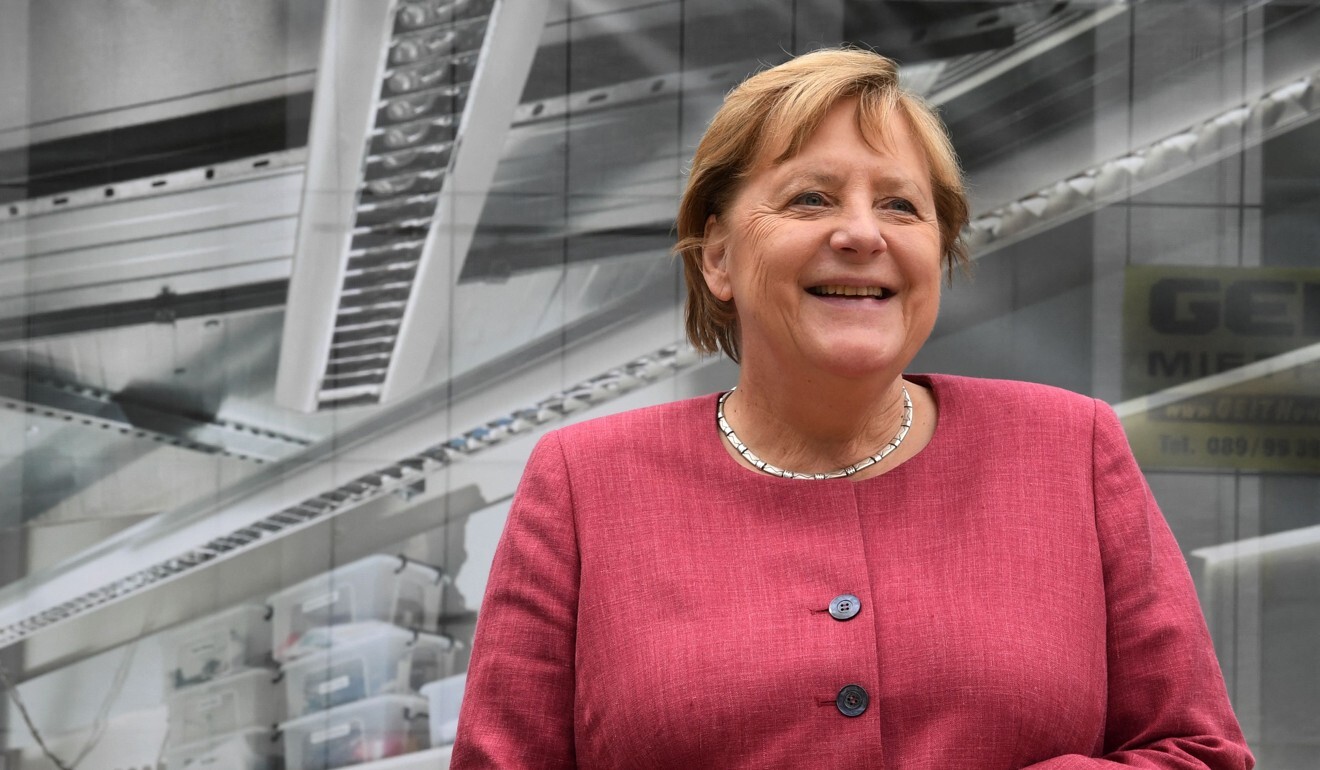 "In strictly military terms, it does not contribute much, but in diplomacy symbolism and language is very important. And I think it was the right thing to do. Maybe one day we will see a European fleet navigating through the Indo-Pacific, that would be fine. But in order to defend Taiwan or South Korea or Japan, in purely military terms, it will all depend on the US, and the US knows that," he said, describing a "division of geopolitical labour" whereby the United States would be more active in the Indo-Pacific, with Europe focusing on its "backyard" in Africa and the Middle East.
This week, the EU will release new information about its Indo-Pacific strategy, which European Commission President Ursula von der Leyen said on Wednesday "reflects the growing importance of the region to our prosperity and security. But also the fact that autocratic regimes use it to try to expand their influence."
"Europe needs to be more present and more active in the region," she said, while also pushing the case for an EU army in the aftermath of the Afghanistan war.
"What we need is the European Defence Union," von der Leyen said.
Additional reporting by Agence France-Presse