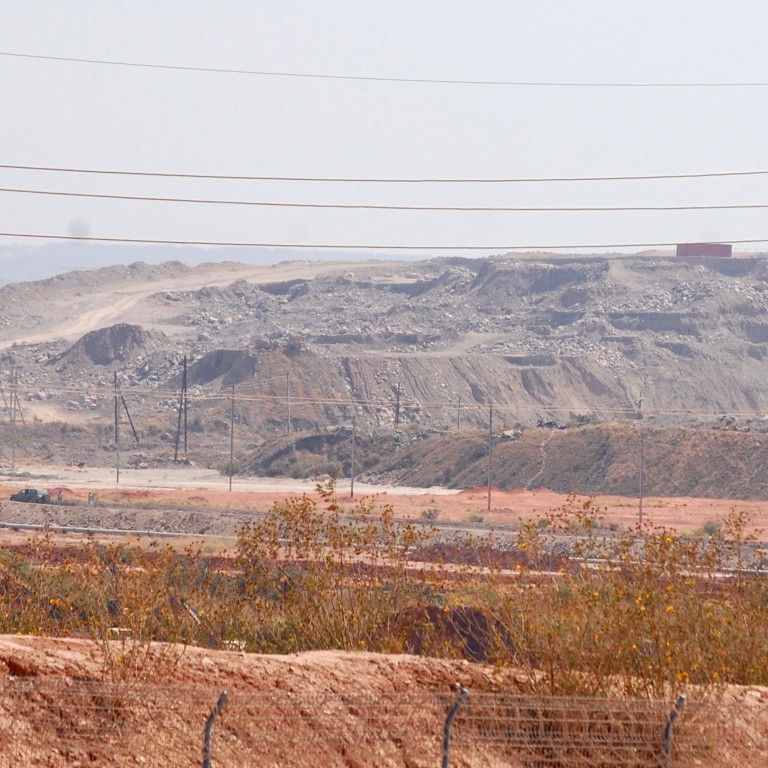 Chinese mining firms told to stop work and leave Democratic Republic of Congo
Congolese authorities had suspended six firms' operations over illegal mining and destruction of the environment
Beijing demands the companies obey the local government, after protests outside a Chinese mine that had ignored its orders
China has ordered its companies that broke laws and environmental standards in the Democratic Republic of Congo to cease operating and leave the country – at a time when the African nation's government is
aiming to renegotiate
"infrastructure for minerals" deals with Beijing.
It came after South Kivu province suspended six Chinese firms' operations over illegal mining and destruction of the environment. The companies had missed a deadline to register their activities with the Congolese authorities.
Wu Peng, director general of the Chinese foreign ministry's African affairs department, on Tuesday said that the authorities in China had investigated and "commanded the companies involved to respect the order of the local government of the DRC, stop their business completely and leave South Kivu province as soon as possible".
The companies will be punished by the Chinese government, Wu said. It is rare for China to order firms to cease their overseas operations.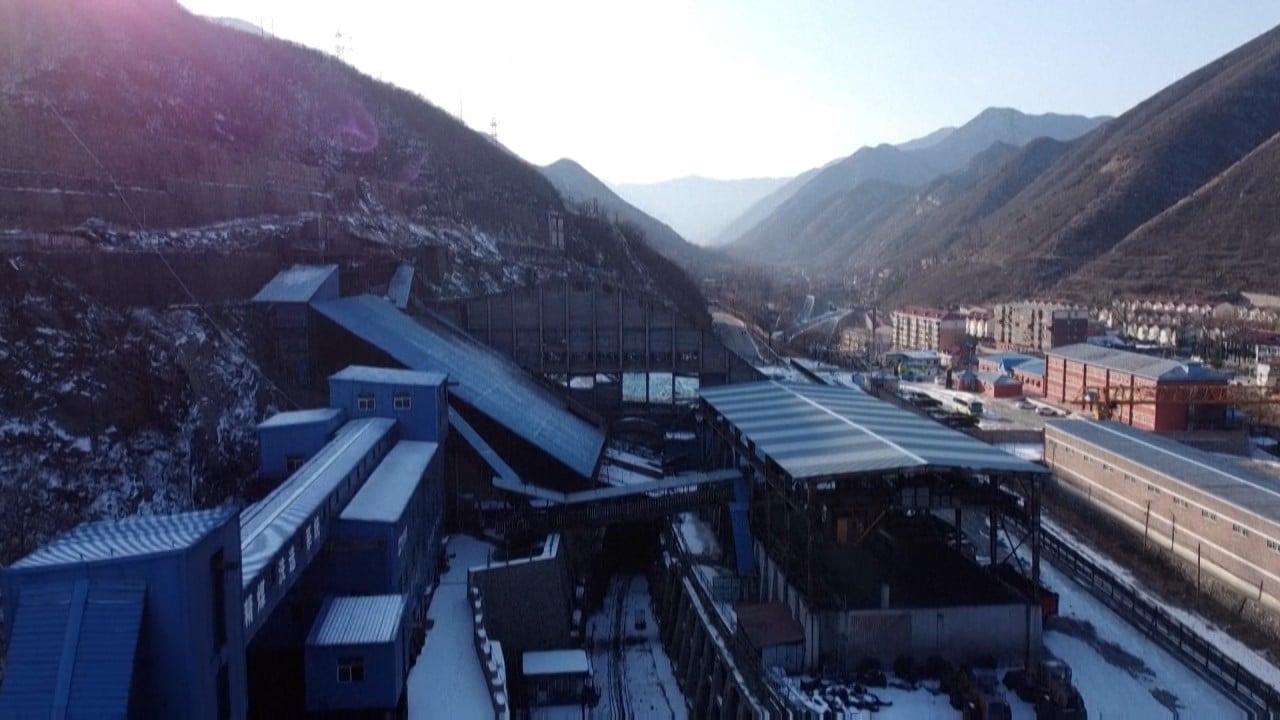 02:06
Chinese cash funds African coal plants despite environmental concerns
Chinese cash funds African coal plants despite environmental concerns
"We will never allow Chinese companies in
Africa
to violate local laws and regulations," Wu said, a day after police in the South Kivu city of Mwenga fired tear gas at residents who protested outside a Chinese mine that had ignored last month's order by governor Theo Kasi to stop operating.
The DRC identified the companies as BM Global Business, Congo Blueant Minerals, Orientale Resource Congo, Yellow Water Resources, New Continent Mineral, and Groupe Cristal.
"We support the DRC in cracking down on illegal economic activities," Wu said.
Zhu Jing, China's ambassador to the DRC, tweeted on Tuesday: "The Chinese authorities have taken action to support the Congolese government in the fight against the illegal exploitation of natural resources. A special cell has also been set up within the Chinese embassy."
China-DRC relations were already being tested after DRC President Felix Tshisekedi ordered a review of mining deals with Chinese companies signed by his predecessor Joseph Kabila.
The DRC is also under pressure from the International Monetary Fund (IMF) to "clean up lopsided mining agreements granted to foreign firms" as a precondition for a new US$1.5 billion credit line.
President Tshisekedi wants a US$6 billion deal covering infrastructure and minerals signed in 2008 with Chinese companies to be renegotiated.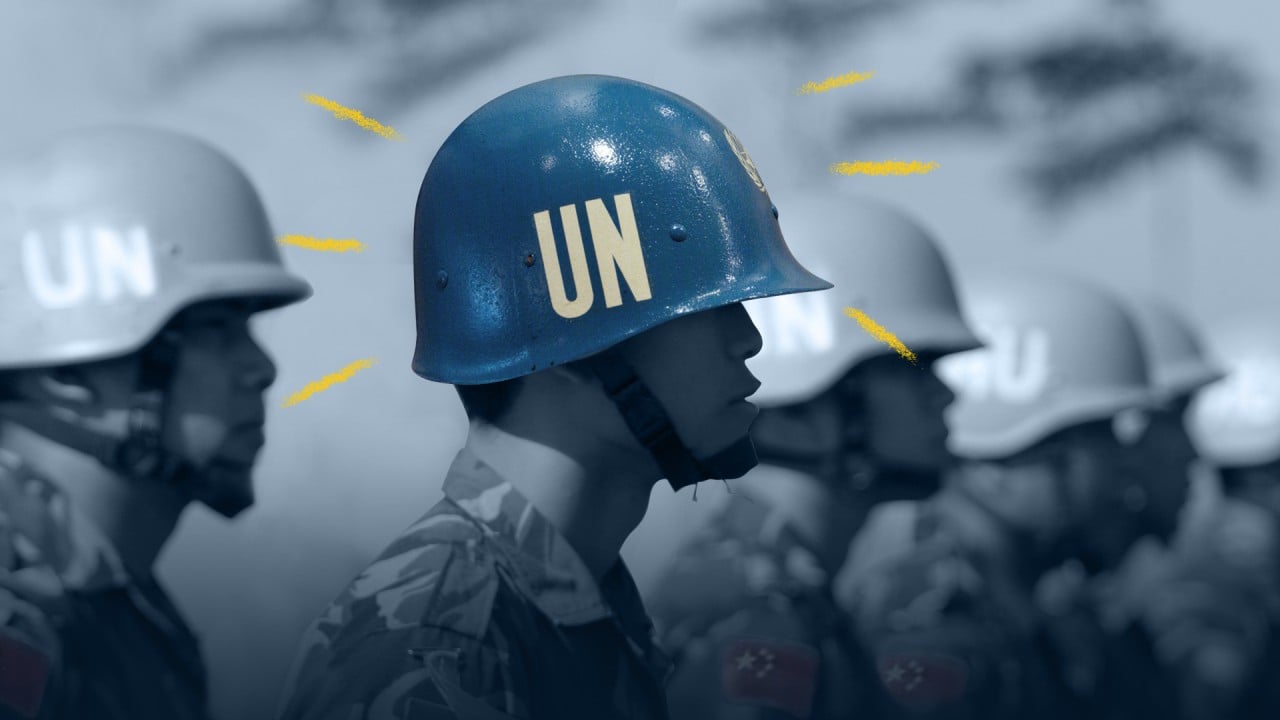 07:49
SCMP Explains: China's growing role in UN peacekeeping missions in Africa
SCMP Explains: China's growing role in UN peacekeeping missions in Africa
Former president Kabila had negotiated for Chinese companies to be offered cobalt and copper in exchange for the construction of infrastructure. Congolese state-owned commodity trading and mining company Gecamines formed a joint venture named Sicomines with a consortium of Chinese firms led by Sinohydro and China Railway Engineering Corporation to develop a copper and cobalt mine for US$9 billion.
However, the value was renegotiated to US$6 billion after a push from the IMF. So far, about US$2.7 billion has been paid by the Chinese side, mostly in the form of investments, according to the DRC.
China's foreign ministry on Monday defended the deal, saying the model had not only increased tax revenue and created more jobs in the DRC but had also provided investment in infrastructure projects such as roads, hospitals and hydropower stations.
"Not long ago, [Chinese companies] signed with the province of Katanga a US$11.5 million aid agreement to support the construction of local roads and power facilities, and improvement of education, medical care and environment, which has been warmly welcomed by the local people," ministry spokesman Zhao Lijian said.
"I want to stress that China and the DRC boast a long-standing friendship and bilateral practical cooperation has yielded fruitful win-win results."
It is the second major deal that the DRC wants to be reviewed after the Congolese government in August formed a commission to investigate the reserves at the Tenke Fungurume Mining (TFM) copper and cobalt project, which is majority-owned by China Molybdenum. This would help determine the true value of the government's shareholding through its state-owned mining company La ­Generale des Carrieres et des Mines, which owns 20 per cent.
The DRC controls more than 60 per cent of the world's reserves of cobalt ore. Other Chinese companies operating in the DRC include Huayou Cobalt, Chengtun Mining, Wanbao and CNMC.
Baby Matabishi, a researcher at the Carter Centre in the DRC, said that renegotiating mining contracts was more about politics than business.
"The question is, what do we want to negotiate? We must avoid the same mistakes of the past," Matabishi said. In 2007, the DRC revised the contracts, criticising the ones that had been signed.
"The result was that the major mines were ceded cheaply to friends of Joseph Kabila's regime," Matabishi said. "Does the current regime want to do the same? We are afraid that what is being considered will lead us to make the same mistakes."