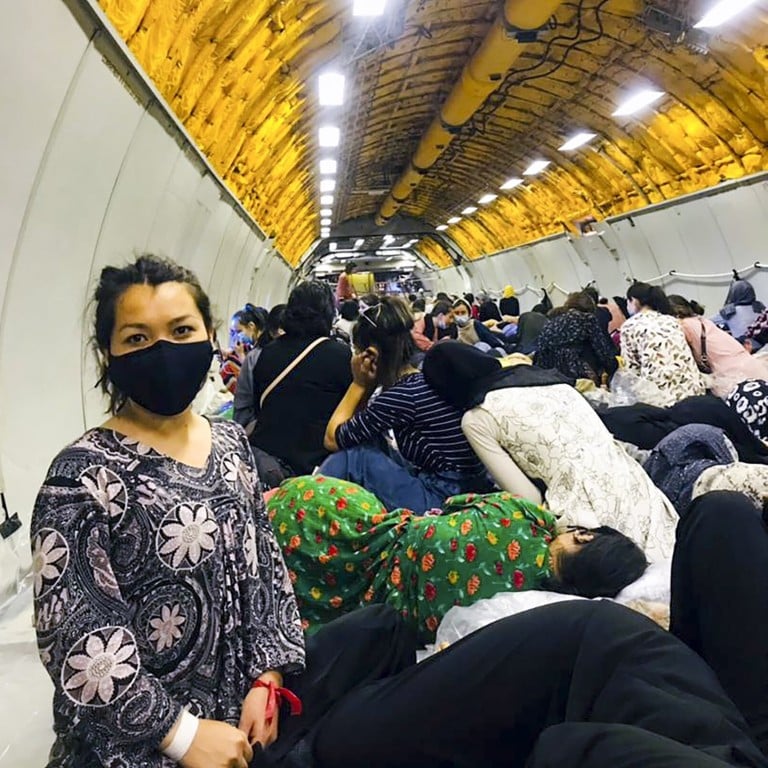 Female students show grit and endurance in 11th-hour escape from Taliban-ruled Afghanistan
Students from the Asian University for Women endured abuse, being refused airport entry and a long-haul journey to flee Afghanistan
Despite assurances by the country's new rulers it would respect rights, the women were fuelled by reports of women and activists being persecuted
But the rest were adamant they would try a third time to enter the airport because staying was simply not an option for these young women.
"We would either die trying or make it out of Afghanistan alive," said 22-year-old Sabira Madady in an interview with the South China Morning Post.
"It was a war and we are war victims. We counted every minute of when death would hit us on the bus, fearing either ISIS would bomb us apart or the Taliban would shoot us dead," Madady said.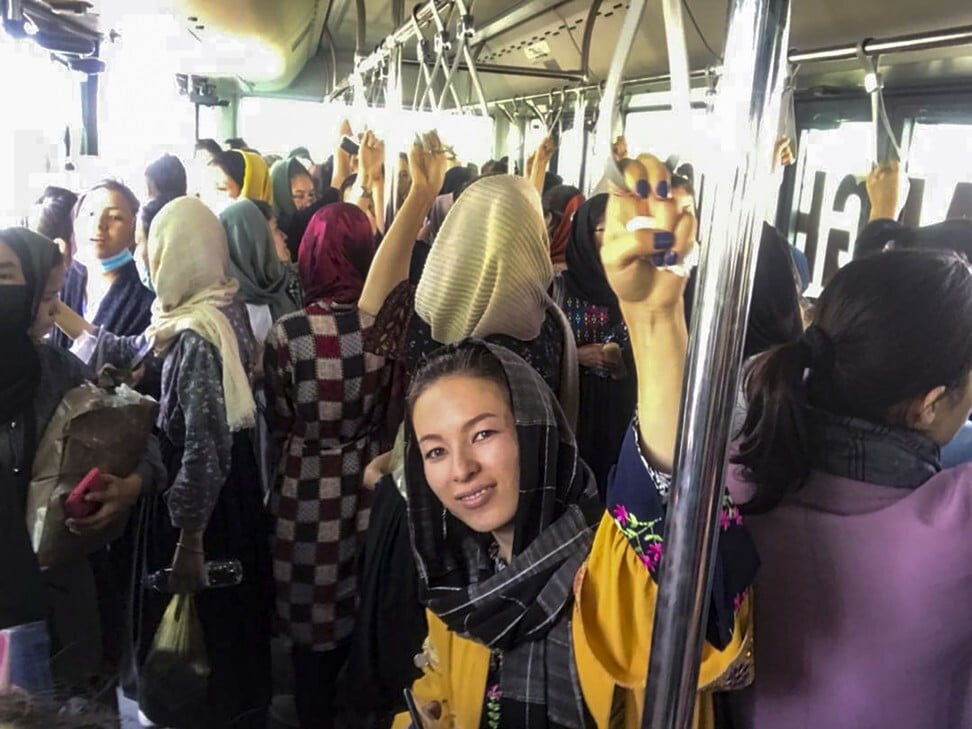 Gunshots, ambulance sirens and the howling of people without hope were ringing in their ears after days of being stranded in buses outside the dismantled Kabul Airport that no longer resembled the place it was before
Kabul's fall
.
Carefully masked in long hijabs and black scarves, they kept their heads down to remain invisible and conformed to the
Taliban's expectations
of what a woman should look like.
But the veils could not hide their frightened, exhausted and disoriented eyes after being turned away by Taliban checkpoint guards at gate after gate throughout a five-day ordeal that began on August 23.
"We were trembling with fear upon seeing the Taliban up close at the airport. They shouted on our buses during our first attempt to enter the airport. One screamed that we are not Muslims so they should bomb our buses apart," said 24-year-old Oranous Koofi.
The women are students and alumnae of the Asian University for Women, a Bangladesh-based charity university offering American-style liberal arts education to underprivileged women in the region. Many were still infants when the Taliban first took control of
Afghanistan
25 years ago, ruling with the extreme Islamic sharia law that essentially banned women from schools and workplaces and enveloped them in burkas.
Last month, the students' worst fear was realised when their homeland once again collapsed into the hands of Taliban militants.
"At one point, the Taliban came on to our bus … shouting that there will be no education, no Bangladesh and telling us to go back home. It was midnight and we were turned away from an airport gate for the second time," said 26-year-old Humaira Zafari who graduated from AUW and worked as a peace building programme associate for the United States Institute of Peace in Kabul.
"I thought we would be stuck there forever," Zafari said.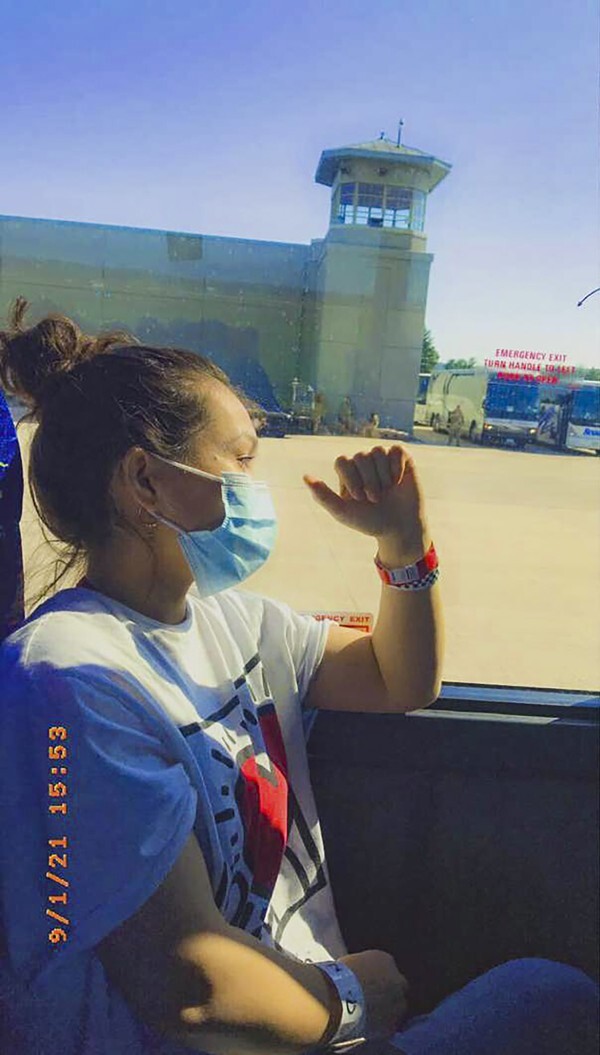 Despite concerns about the pandemic, in June the university administration began planning to move students from online classrooms to its Chittagong campus in Bangladesh as rumours swirled that Taliban troops were at the doorstep.
"The danger of Covid was overwhelmed by the dangers of the Taliban and therefore we must move. We had no illusion as to what's going to happen so we decided to get them out at all costs," said Kamal Ahmad, founder of the AUW.
Transitioning from a militant force to a government as they took back control in stunning fashion 20 years later, the Taliban-administered Islamic Emirate of Afghanistan
promised to respect women's rights
.
However,
many remain unconvinced
. The lack of a legal constitution to regulate the country because its ruling framework was based on sharia law, which is up to interpretation, leaves women and people from ethnic minority groups fearing for their lives.
Over the past month, women were reportedly allowed to be educated as long as they wore a hijab, studied in a segregated classroom and left classes five minutes earlier than their male counterparts to avoid mingling. But the women had heard worse tales on the ground from families and friends that the Taliban had begun persecuting activists and those affiliated with the US government while banning women in rural areas from leaving their homes.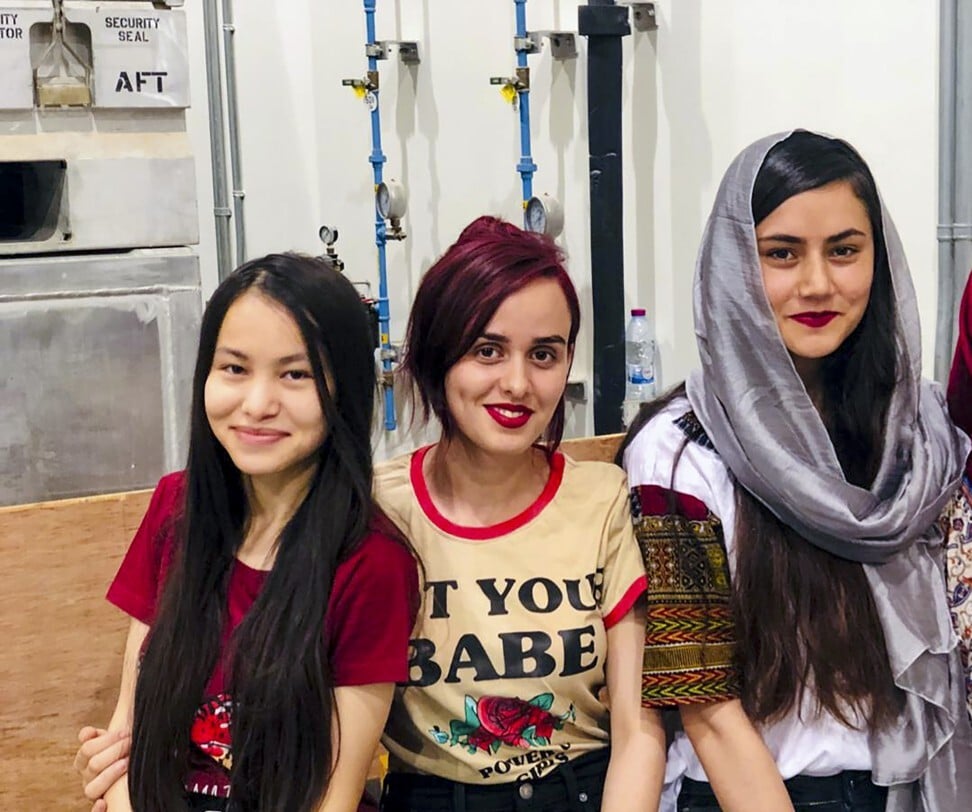 Koofi came from a family of politicians. Two of her aunts and a cousin are former parliament members and two sisters are activists for women's rights.
"The ministry that was working for women has been closed. There are no more women politicians and women protesters and journalists covering their protests were physically assaulted by the Taliban," Koofi said.
A month before Kabul's fall on August 15, few anticipated the capital would collapse so soon. Students from all over the country who had tested negative for Covid-19 and were fully vaccinated assembled in Kabul to board a commercial flight to Chittagong with a stopover at Tashkent, Uzbekistan, to collect visas as the semester commenced.
By then, after unexpectedly finding they were refugees, packing light was a matter of life and death. An initial 10kg (22-pound) luggage allowance was at first reduced to a backpack and eventually the women were only allowed to bring one phone, one power bank and identity documents on their third attempt at getting past Taliban checkpoints just before noon on August 27.
Organising the students were seven class representatives who were backed up by university administrators using apps to track their position and to communicate with them.
Madady fled her home country with her activist sister. They left behind a mother and another older sister who have been displaced from their home while dodging the Taliban.
The sisters may never know when it's safe to return but Madady said it was worth it.
"At least now, I still have my identity as a woman, as a Hazara and as a human being," she said. Hazara is one of the ethnic minorities in Afghanistan, a country with a Pashtun majority who are mostly Sunni Muslims.
"In Afghanistan, woman is not counted as a human being but it's even worse when you are a Hazara woman and a Shia [Muslim] believer who are subjected to discrimination and torture," she added.
The plan was to organise a chartered flight for the students but it became less feasible as the time for civilian evacuation was running out and the female travellers were still stuck outside the airport gates. The cost of chartered flights rose from US$350,000 to US$1 million within hours on the last day of civilian evacuation.
Cost was not the only problem, Ahmad said. By that point, the university was ready to fork out the US$1 million to get the girls out but they were only given a one-hour boarding window. After another tiresome day and night of negotiation and lobbying, the women were finally allowed through the airport gates – a US-military controlled area – on the morning of August 28 when their evacuation was escalated to a White House priority after founder Ahmad and university associates pulled every string possible, Ahmad said.
Zafari described the immediate change in mood: "Soon after entering the gates, the girls opened up their scarves and started to put on their make-up. It was really different where every woman looked the same on one side [of the airport] but hijabs were off and lipsticks were on, on the other side."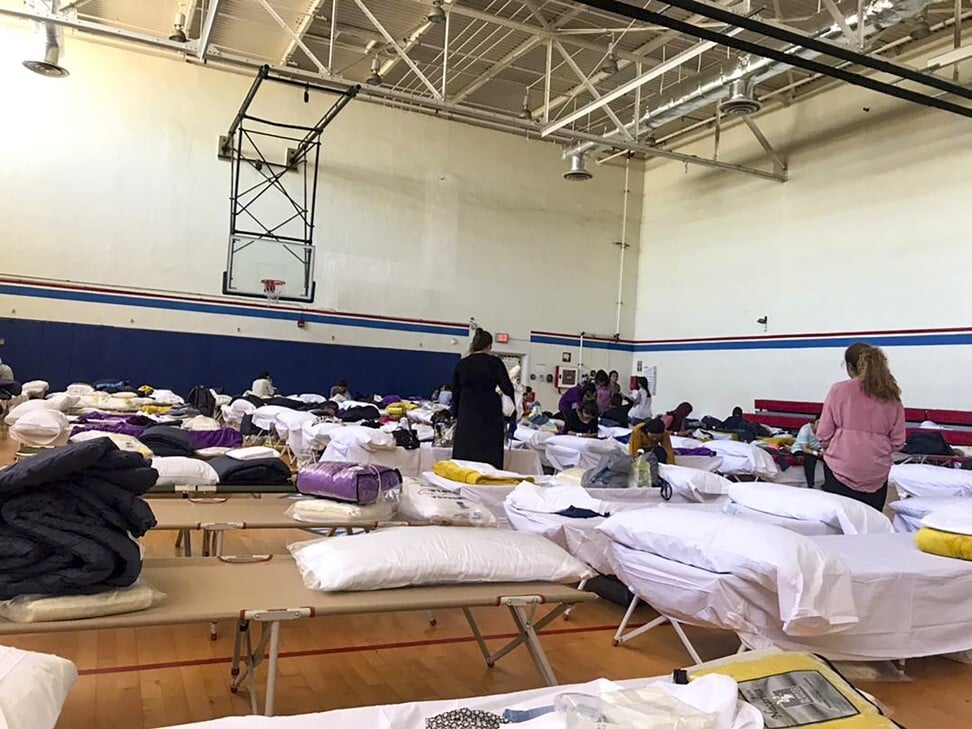 After dropouts along the way and pauses to regroup, the AUW contingency of 148 became part of the 123,000 evacuees airlifted out of Afghanistan by US military planes.
Most of these women first arrived in Riyadh, Saudi Arabia, before they travelled to Spain and Virginia in the US before landing at Fort McCoy at Wisconsin for temporary shelter alongside 13,000 others from Afghanistan.
The women left Afghanistan with only the clothes they were wearing and during the various stopovers they changed into donated clothing and received different coloured wristband boarding passes as they hopped from one military base to the next.
The students, feeling battered and homesick and having travelled far from the war zone, will make the US their home for now.
"I feel victorious [having survived this] but at the same time I feel like a victim too, a victim of war," Madady said.
"I want to keep studying. The only weapon we have as a Hazara woman now is education. To fight against this ignorance, torture and tyrannical control over people. With education, we will definitely retake control of our country from the Taliban and freedom will win."
While waiting for their paperwork to be processed at Fort McCoy, the students try to stay active by volunteering in refugee camps to help with translation, teaching and other chores.
According to Ahmad, the students may remain in the US for two years. Most have been enrolled into prestigious local universities, including Brown, Cornell and Arizona State University, on scholarships.
Currently, there are 1,083 students at AUW from 18 Asian countries – including Yemen, Pakistan and China. The cost of educating each student is US$15,000 a year, including tuition, room and board, primary health care, books and supplies as well as one round-trip airfare to the Chittagong campus.
The Asian University for Women plans to relocate more current students and alumnae back to its Bangladesh campus when commercial flights resume, expected to be later this month. They have also reached out to the new interim government of the Islamic Emirate of Afghanistan to allow the university to recruit 500 or more new students – drawn from all 34 provinces – for entry into the January 2022 term.