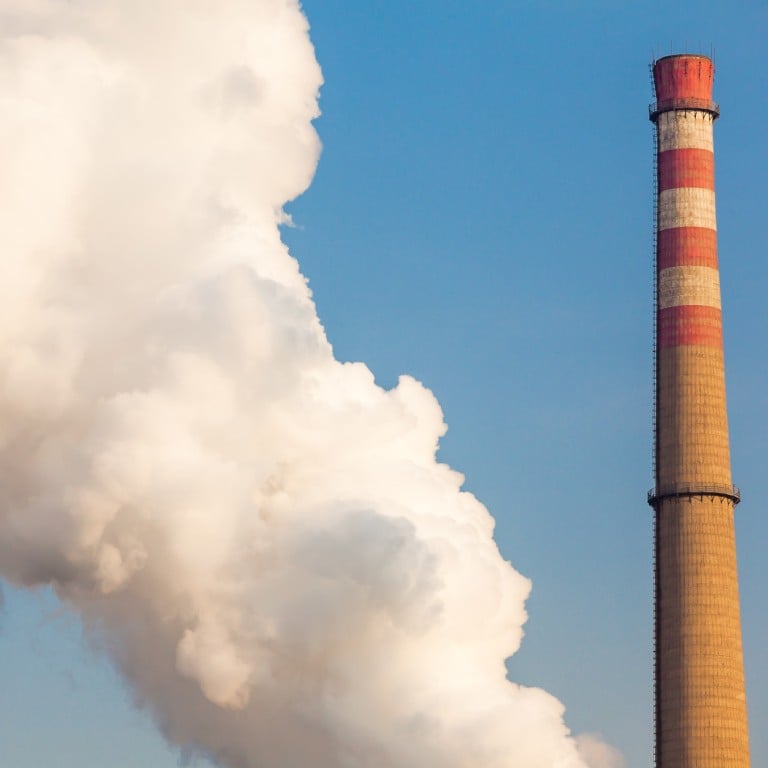 China halts new coal-fired power plants abroad in boost for climate action
President Xi Jinping tells UN General Assembly that China will support low-carbon energy and stop building coal-fired projects
UN and US welcome the move, but observers warn that private sector must follow governments' lead if climate targets are to be met
Chinese President Xi Jinping said on Tuesday that China would stop building new
coal-fired power
plants abroad, marking a historic shift away from the fossil fuel before the
United Nations
climate summit in November.
"China will step up support for other developing countries in developing green and low-carbon
energy
and will not build new coal-fired power projects abroad," Xi said in pre-recorded remarks to the United Nations General Assembly.
The president's announcement was welcomed by the international community and described as a boost ahead of the
UN Climate Change Conference of the Parties
(COP26) in Glasgow from October 31, the success of which depends on countries' willingness to act.
The summit could include efforts to align countries' emissions reduction targets with the aim of reaching net zero by the middle of the century, and ending use of coal power.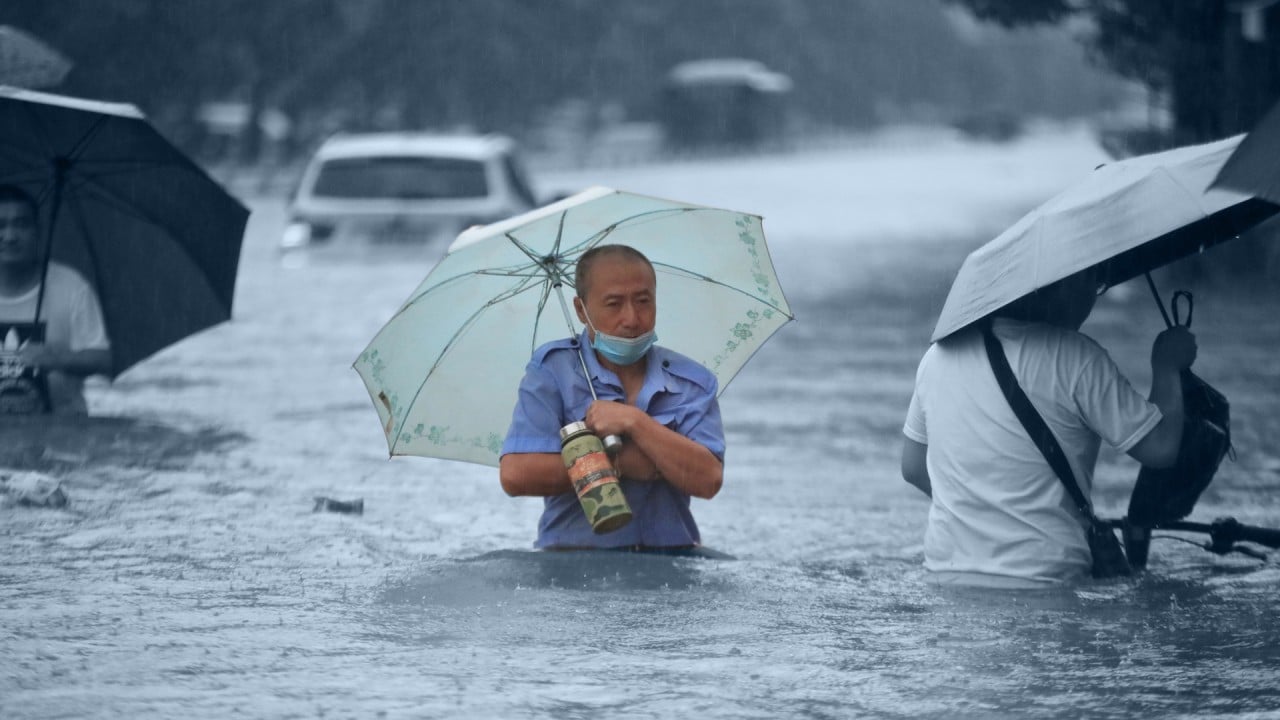 06:55
What is China doing about climate change?
What is China doing about climate change?
US climate envoy John Kerry welcomed Xi's announcement, saying it was a "great contribution" and a good beginning to the efforts needed to achieve success at COP26.
"We've been
talking to China
for quite some period of time about this," Kerry said. "And I'm absolutely delighted to hear that President Xi had made this important decision."
UN secretary general Antonio Guterres also welcomed the announcement, saying: "Accelerating the global phase-out of coal is the single most important step to keep the 1.5 degree goal of the Paris Agreement within reach."
World leaders agreed under the 2015 Paris accord to try to limit
global warming
this century to 1.5 degrees Celsius (2.7 degrees Fahrenheit).
China is the world's biggest coal producer
and the largest public financier of overseas coal-fired power plants. According to a Boston University study in July, it accounted for 40 per cent of all coal-fired power generation capacity supported by public finance between 2013 and 2018, followed by Japan and South Korea.
When private funding is taken into account, China – through public and commercial entities – accounted for only 13 per cent of coal power capacity outside China that was operational or under development between 2013 and mid-2019, the study said, adding that Japanese and Western institutional investors and commercial banks were major financiers, too.
But climate observers said China's pledge represented a major pivot away from coal and would contribute to greening China's transcontinental infrastructure investment strategy the
Belt and Road Initiative
.
"China's pledge shows that the fire hose of international public financing for coal is being turned off," said Helen Mountford, vice-president for climate and economics at the World Resources Institute, a non-profit organisation.
"China's commitment to stop building international coal power projects will help spur the global clean-energy transition, generating more clean-energy jobs and expanding markets, and improve air quality."
Li Shuo, a senior global policy adviser for Greenpeace East Asia, said Xi's announcement would cement the slowdown of China's coal finance abroad, help the global transition away from coal and contribute to higher quality growth along the belt and road.
The pledge follows commitments by other major financing countries such as Japan and South Korea. At the Earth Day summit in April, South Korean President Moon Jae-in said his country would end public investment support for overseas construction of coal power plants. A month later, Japan joined the rest of the
Group of Seven
nations in committing to end international coal financing by the end of this year.
China's investment in overseas coal-fired power projects had already dropped sharply. In the first half of this year, it did not finance or invest in any coal projects in belt and road countries, according to Christoph Nedopil Wang, director of the Green Finance and Development Centre at the Fudan University Fanhai International School of Finance.
Some Chinese commercial banks have expressed a willingness to control overseas coal power investment. Zhou Yueqiu, chief economist of Industrial and Commercial Bank of China, said in May that the bank would make a timetable for the gradual withdrawal of coal financing.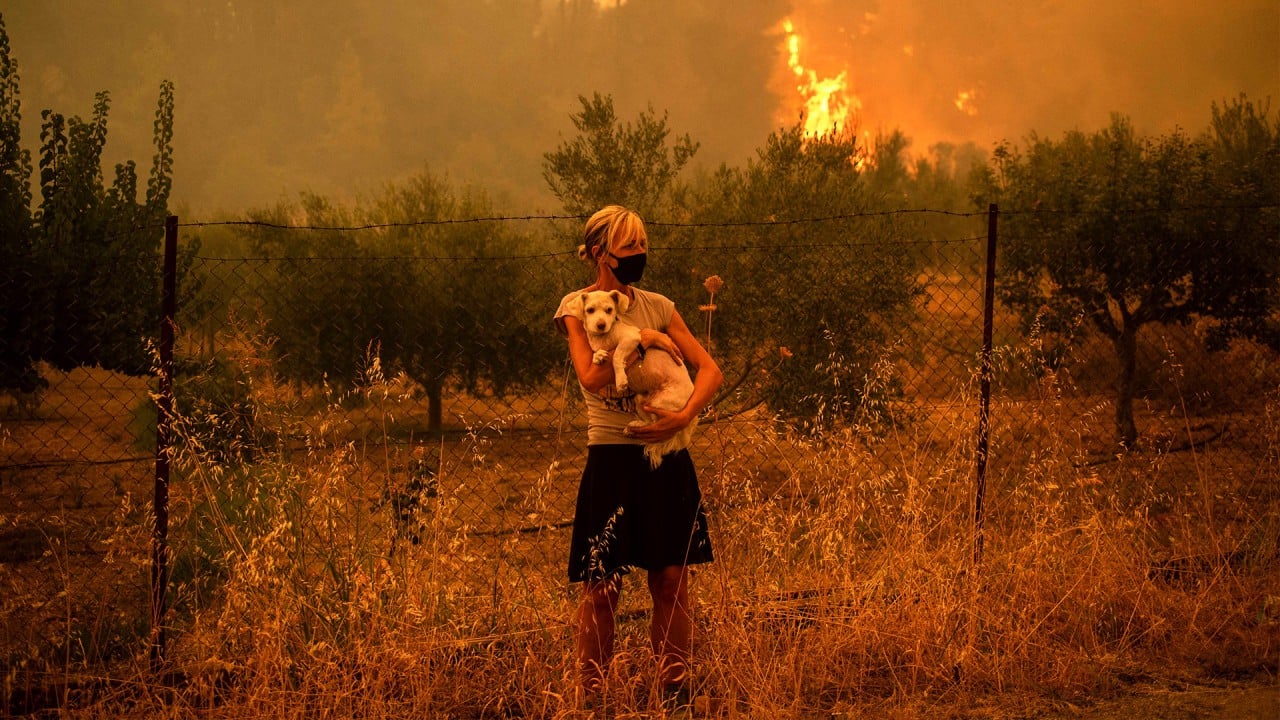 02:27
Global warming dangerously close to being out of control: US climate report
Global warming dangerously close to being out of control: US climate report
Climate experts have also called on private investors – who finance over 80 per cent of coal globally – to match governments' actions.
"China deserves great praise for pledging to stop building coal plants overseas – the first developing country to make such a pledge and the last of the major public financiers of overseas coal to do so," said Kevin Gallagher, director of the Boston University Global Development Policy Centre.
"Now that the world's major governments have led by example and banned overseas coal plants, it is time for the private sector to follow suit. We will not meet our global climate and development goals if the private sector continues to finance overseas coal."
Zou Ji, president of Energy Foundation China, said that by giving up its advantages in building and operating coal power plants China "sends a clear signal to coal power equipment manufacturers, exporters, contractors and investors" to stop building such projects overseas and "accelerate the transition to a green and low-carbon energy market".
Some observers also urged China to reduce its domestic reliance on coal. The country has stepped up its nuclear capacity and development of green energy, but rising energy demand and pressure on some provinces' economies has seen coal consumption continue to rise.
The share of coal use in China's total energy demand last year fell from 68 per cent in 2010 to 57 per cent. The National Energy Administration aims to cut coal's share of the energy mix to less than 56 per cent in 2021.
"With the new direction set for overseas coal, China needs to work harder now on its domestic coal addiction," Li said. "Beijing should drastically reduce coal in its energy system to ensure its emissions peak before 2025."
Additional reporting by Sarah Zheng