Canada
Get more with myNEWS
A personalised news feed of stories that matter to you
Learn more
Conservative vote plunged in Canada's most Chinese electorates. Did party pay price for tough stance on Beijing?
Ousted MP Kenny Chiu says doors were shut in his face and some supporters abandoned him over 'half truths' and 'lies' about his positions on Hong Kong and China
A second Tory also faces defeat in Richmond, Canada's most Chinese city, after a huge drop in support that contrasted with the national vote
Almost as soon as he entered
Canada
's parliament in 2019, Conservative Kenny Chiu became a prominent advocate for what he called
Hong Kong
's "political freedom", and a tough critic of Beijing.
Weeks after being comfortably elected in Steveston-Richmond East, one of Canada's most ethnically Chinese electorates, Chiu was back in his birthplace of Hong Kong as an international monitor for the city's district council elections.
He would go on to become vice-chair of parliament's subcommittee on international human rights, which sanctioned Chinese individuals and entities over alleged human rights violations in
Xinjiang
.
But now, after less than two years as an MP, Chiu is out, having suffered a hefty swing against him of 8.3 percentage points in Monday's election.
And he believes at least part of that was because of what he called a campaign of "disinformation" about his stances on China and Hong Kong. Anonymous WeChat messages had accused Chiu of wanting mainland Chinese immigrants to register as foreign agents.
The Chinese government sanctioned him for his role on the rights committee. And China's ambassador, Cong Peiwu, launched a thinly veiled attack on Canada's Tories when he said Beijing opposed politicians who were "smearing" China.
Chiu's Conservative colleague and fellow Hong Kong immigrant Alice Wong suffered an even worse swing of 11.9 percentage points, preliminary results show, in the neighbouring metro Vancouver seat of Richmond Centre, previously a Conservative stronghold. Her defeat is yet to be confirmed but it was an unexpected humbling for Wong, a Tory MP since 2008.
The Richmond swings were extreme. Across all of British Columbia, the Conservative vote share was down only about 0.6 percentage points, while nationwide, it was up 0.3 percentage points.
In an election day interview, Chiu said doors had been slammed in his face on the campaign trail, and some previous supporters had abandoned him.
He blamed this on "communist China endorsed" disinformation in Chinese-language newspapers and radio that were "spreading half truths and complete lies" about his positions on Hong Kong and China.
"Because of that, a not-insignificant number of my previous supporters were hesitant to support me, or even got turned around," said Chiu. "But on the other hand I've also received a lot of support for my stances … including many people from mainland China."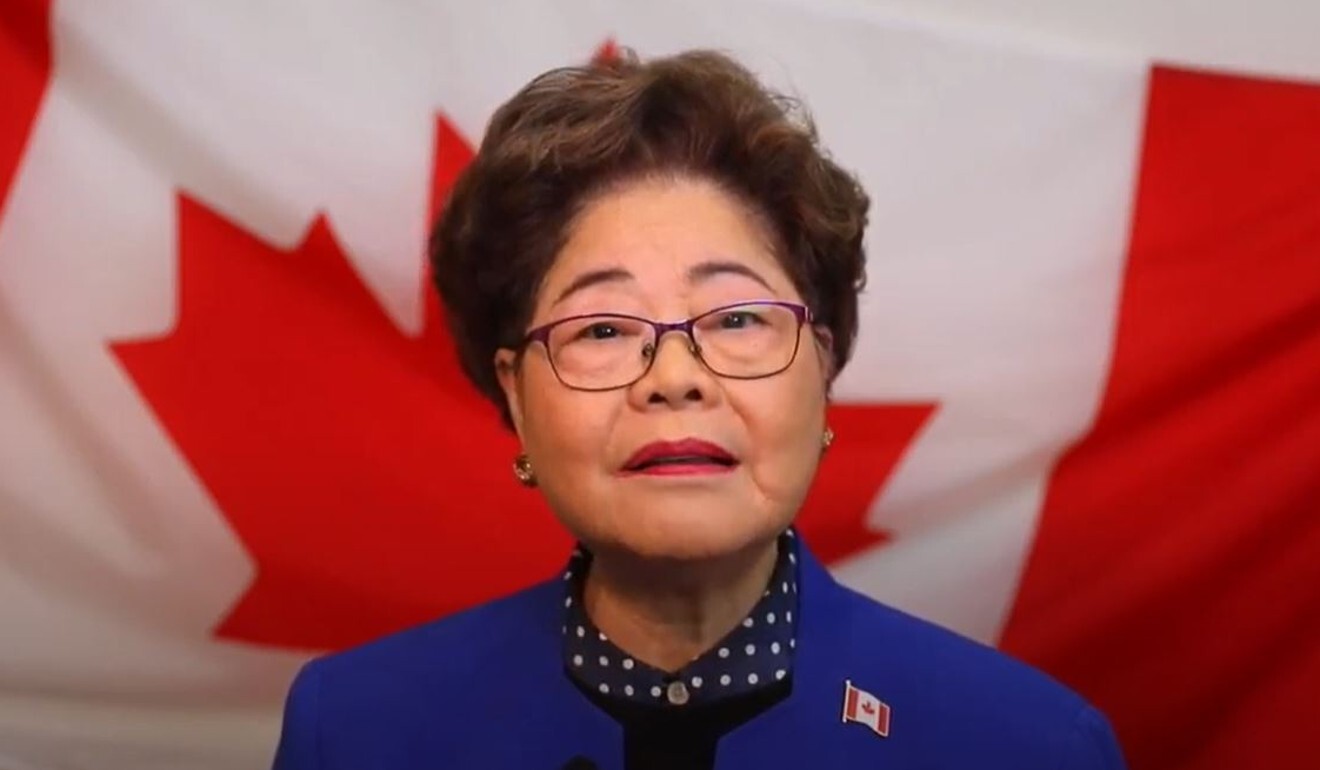 Canada's House of Commons will be little changed as a result of Monday's election, which saw the Liberal Party of Prime Minister Justin Trudeau returned as a minority government.
But the Tories' hammering in Richmond, the most Chinese city in Canada, raises questions about whether the Conservatives had paid a price for a platform that took a hard line with Beijing.
Defying 'simplistic assumptions' in Canada's most Chinese city
The Tories lost two other seats in metro Vancouver where the Chinese population is not as significant.
But these were close races. Cloverdale-Langley City flipped back to the Liberals after Conservative MP Tamara Jansen saw her vote share slide 1.3 percentage points. In Port Moody-Coquitlam, Tory Nelly Shin actually improved her vote share by 0.9 percentage points, but lost a tight three-way race to the New Democratic Party candidate Bonita Zarrillo.
The Richmond electorates presented a very different story.
Richmond Centre is 58.4 per cent ethnically Chinese, making it the second-most Chinese electorate in all of Canada, behind Markham-Unionville (64.2 per cent) in Ontario, according to country's census. Hong Kong-born people make up 12.6 per cent of the Richmond Centre population, and mainland Chinese immigrants make up 24.8 per cent.
Steveston-Richmond East is not far behind. Forty-seven per cent of the population is ethnically Chinese, 11 per cent born in Hong Kong and 18 per cent in mainland China.
Chiu – who could not be reached for comment after his defeat – said on Monday that the electorate defied "simplistic assumptions" about how a person might stand on various issues based on whether they were Hong Kong or mainland immigrants.
His donors and campaigning team included enthusiastic mainland Chinese immigrants, he said.
"It's easy to say, 'Oh, Hongkongers are supportive of freedom and democracy, and mainlanders are not.' My observation is, it's not so simple," said Chiu.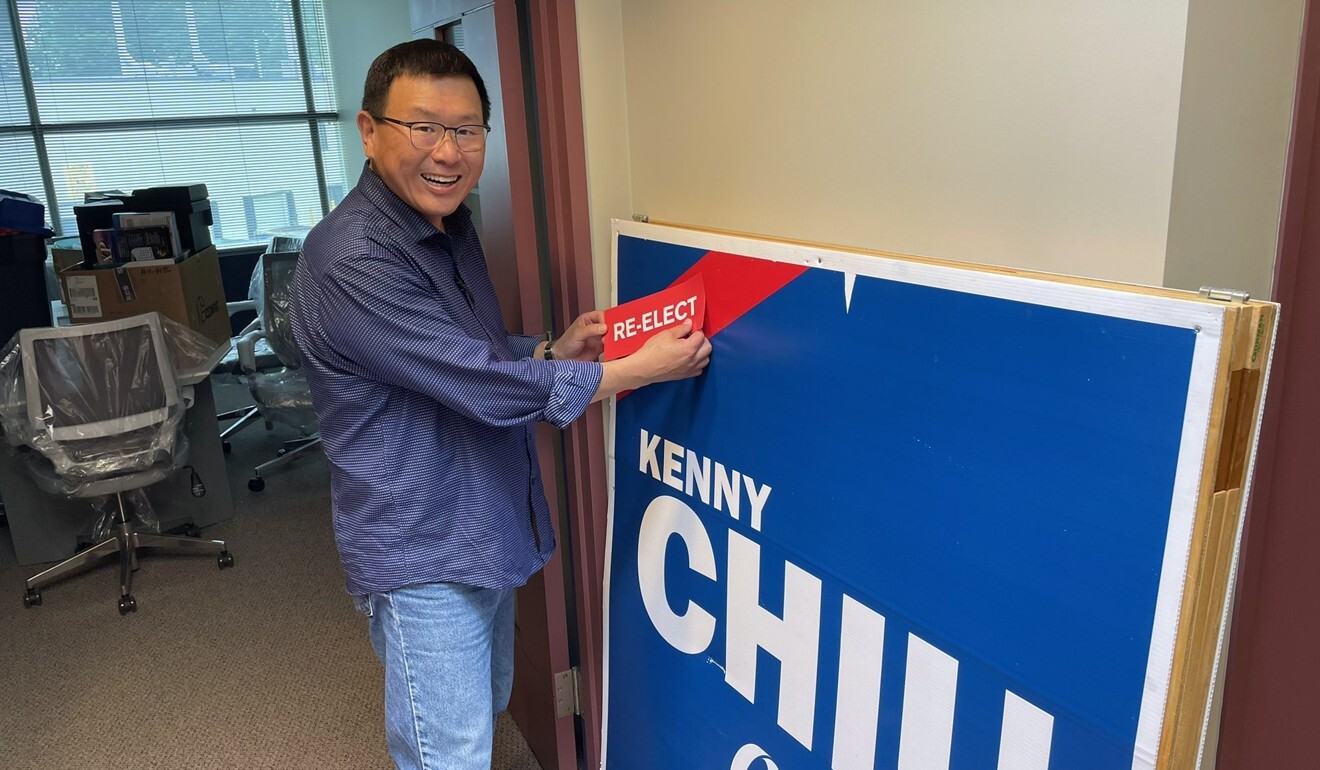 But he was convinced that he had lost votes because of the way his stances had been presented to Richmond's Chinese communities.
For instance, Chiu was the sponsor of a private member's bill to create a foreign agent registry, introduced to parliament in April. The bill, which only reached the first reading before the election was called, would have obliged "individuals acting on behalf of a foreign principal to file a return when they undertake specific actions with respect to public office holders", according to parliament's summary.
But messages circulated on WeChat said the bill would have a "very negative impact" on mainland Chinese immigrants, whom it was said to be targeting.
"There has been so much information and disinformation," said Chiu. "There was no chance for me to dispel that."
More broadly, the Conservative election platform was criticised in Chinese state-run newspaper the
Global Times
as
"toxic" and "hostile"
to China.
The platform said the Tories would "stand up" to China on a host of issues, for instance, by banning
Huawei Technologies Co.
from
5G
networks and withdrawing Canada from the Chinese-led Asian Infrastructure Investment Bank.
"[Our] issue is with China's communist government and leadership. The communist leadership represents a clear and rising threat to Canadian interests – and our values," the platform said. "They've abducted our citizens, targeted our economy, and intimidated members of the Chinese-Canadian community."
03:08
China sentences Canadian businessman Michael Spavor to 11 years for spying
China sentences Canadian businessman Michael Spavor to 11 years for spying
The state of China-Canada relations have been abysmal since the arrest of Huawei executive
Meng Wanzhou
on a US fraud warrant in Vancouver in December 2018. That was followed by China's arrest of Canadians Michael Kovrig and Michael Spavor, both of whom Beijing accuses of espionage, but are regarded as hostages by Ottawa.
In 2019, Chiu won his seat by a comfortable margin over Liberal Joe Peschisolido, 41.7 per cent to 35.1 per cent.
On Monday, he resoundingly lost to Liberal Parm Bains by 42.8 per cent to 33.4 per cent, according to the Elections Canada tally as of Wednesday morning.
In Richmond Centre, Wong had cruised to victory in 2019 with a 20.5 point margin (49 per cent to 28.5 per cent). She is now facing defeat at the hands of Liberal Wilson Miao, who led her by 39.4 per cent to 37.1 per cent, with some postal votes still being counted.
Wong could not be reached for comment.
On the other side of Canada, a similar phenomenon could be seen in Markham-Unionville, where Conservative incumbent Bob Saroya lost after suffering a 7 percentage point swing against him. The Liberals picked up a whopping 10.3 percentage points, sweeping Paul Chiang to victory.
That defied an Ontario-wide trend that saw the Liberal vote decline 2.7 percentage points and the Conservative vote go up 2 percentage points.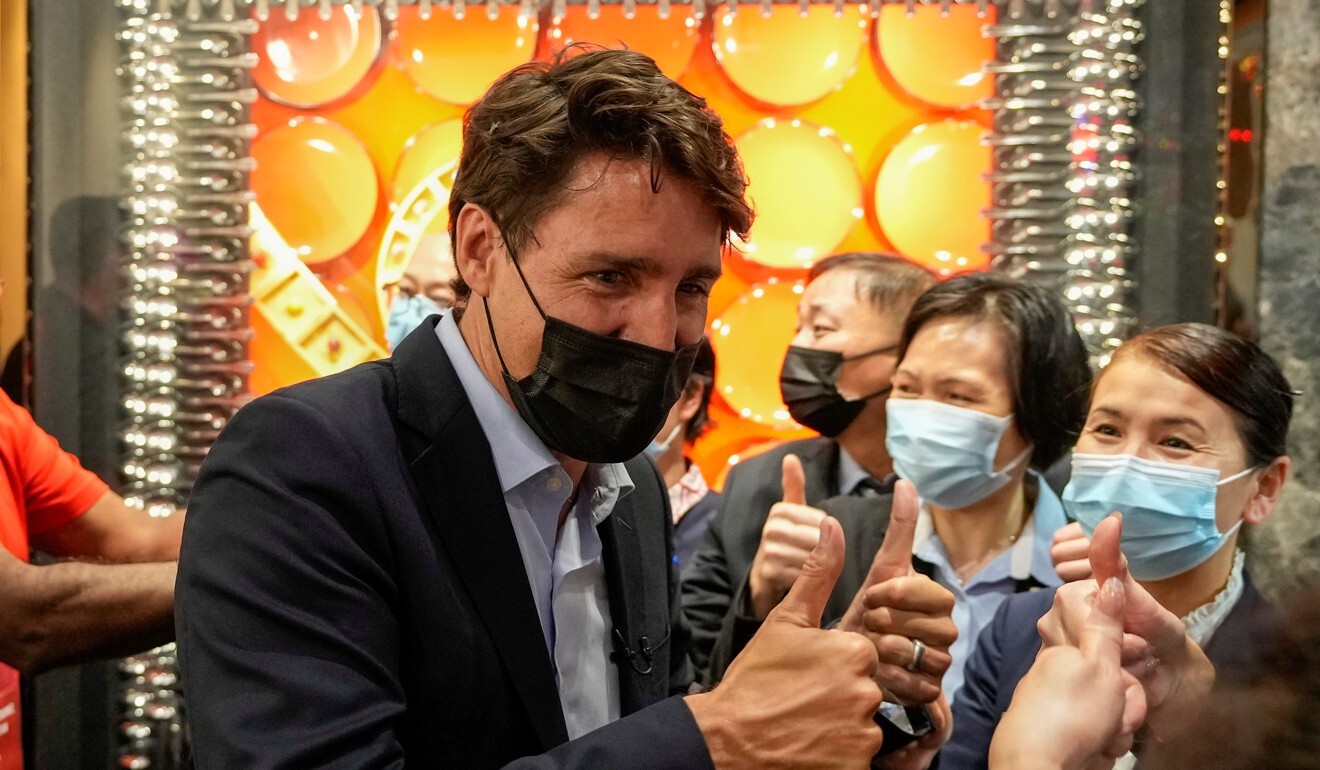 Speaking ahead of the election, University of British Columbia political-science professor Michael Byers said he had been sceptical of the impact of perceived efforts by the Chinese state to interfere in the vote.
"The Chinese Communist Party may be able to influence some people on WhatsApp or other social media, but I suspect most people in the Chinese diaspora in Canada have already formed their views on the Chinese Communist Party," he said.
"It's unlikely people are taking direction."
It was, however, "inevitable" that China had become of increasing importance in Canadian elections, as it rose to superpower status and superseded Russia as a concern.
"As a geopolitically significant force, China hasn't been in this position for several centuries and it's back, big time," said Byers. "So it quite rightly occupies a place in Canadian foreign policy it didn't have before."
This article appeared in the South China Morning Post print edition as: Criticism of Beijing linked to lost seats of Conservatives