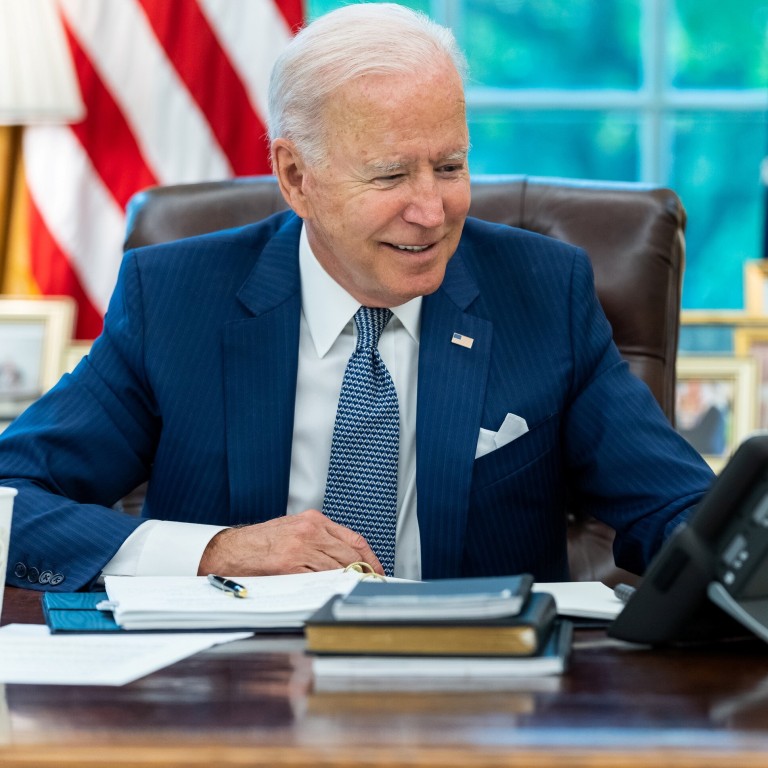 Quad leaders, meeting in person for first time, are seen to plan several initiatives for confronting China
US President Joe Biden and prime ministers of Australia, India and Japan expected to announce measures on vaccines, climate change and 5G
By not moderating its assertive military posture in Indo-Pacific, Beijing may be driving greater regional interest in the group, analysts say
The leaders of a new military alliance that the Chinese government has lashed out against in recent months are gathering in Washington and, analysts say, Beijing's reactions may be undermining its own interests by pushing the Quad into closer military coordination with other US allies.
US President
Joe Biden
is to host the prime ministers of Australia, India and Japan – Scott Morrison, Narendra Modi and Yoshihide Suga – on Friday, after assembling the group via video link just months ago. The leaders of the Quad, or Quadrilateral Security Dialogue, are likely to announce commitments in several nonmilitary areas, among them bolstering the global distribution of
Covid-19 vaccines
as well as cooperating on supply chain security,
5G
telecommunications technology and the infrastructure needed to fight
climate change
.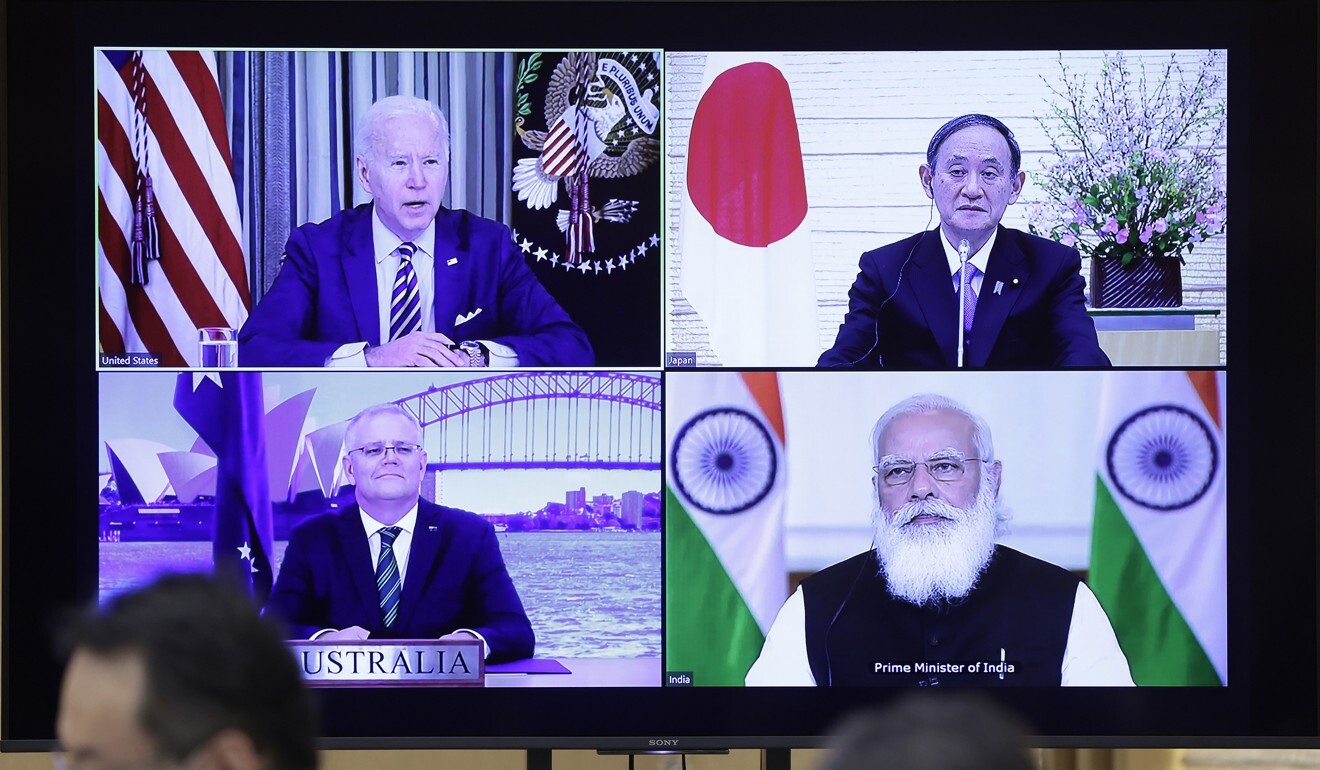 As several analysts at the Centre for Strategic and International Studies (CSIS) noted in a discussion on Wednesday, those initiatives face daunting challenges, including Beijing's control of many raw materials needed for vaccines and the deep business ties that private companies in each of the four countries have in China.
But in the near term at least, the Quad leaders may find more strength on the military front because China is showing no sign of moderating its more assertive military posture, and the more the People's Liberation Army (PLA) flexes its muscle in the Indo-Pacific region, the more other countries aligned with Quad members will be inclined to cooperate with the group.
"China's becoming more and more assertive and challenging many of our allies and partners in the region," said Bonnie Lin, director of the China Power Project at CSIS.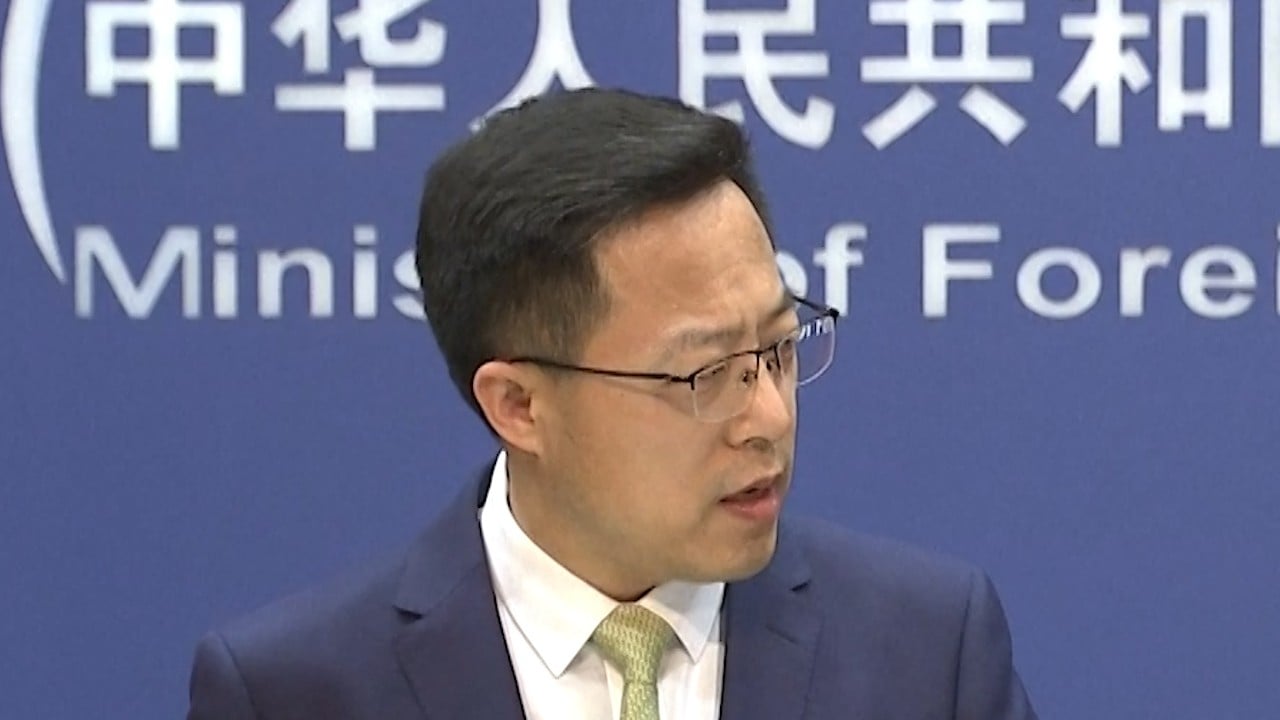 01:19
After Quad summit discusses China threat, Beijing says 'cliques' drive wedge between countries
After Quad summit discusses China threat, Beijing says 'cliques' drive wedge between countries
For instance, she said, the
sanctions
the Chinese government has placed on Australian beef, coal and barley demonstrate how Beijing's use of hard-line policies to counter opposition from other countries tends to have the opposite effect – and rally countries to align with Washington.
Another example: the Australia-Britain-US military partnership known as Aukus, which was
announced last week
to the surprise of most military powers.
"I think Britain was keen to be working with the Quad and through Aukus," said Michael Green, senior vice-president for the Asia and Japan Chair at CSIS, said in a discussion the think tank held on Wednesday.
"I think you will see Canada, maybe the Netherlands, maybe New Zealand" also cooperate with the Quad as a group, Green added.
China's border skirmishes with India and moves to
build ports in the Indian Ocean
have made New Delhi – previously a wild card in terms of how much it would engage with the Quad – a more active player in efforts to counter China, as part of the alliance or otherwise.
Richard Rossow, a senior adviser on US-India relations at CSIS, noted that Prime Minister Modi's willingness to travel to Washington, along with Suga and Morrison, "in the middle of a pandemic … for the first time, in person, is pretty significant".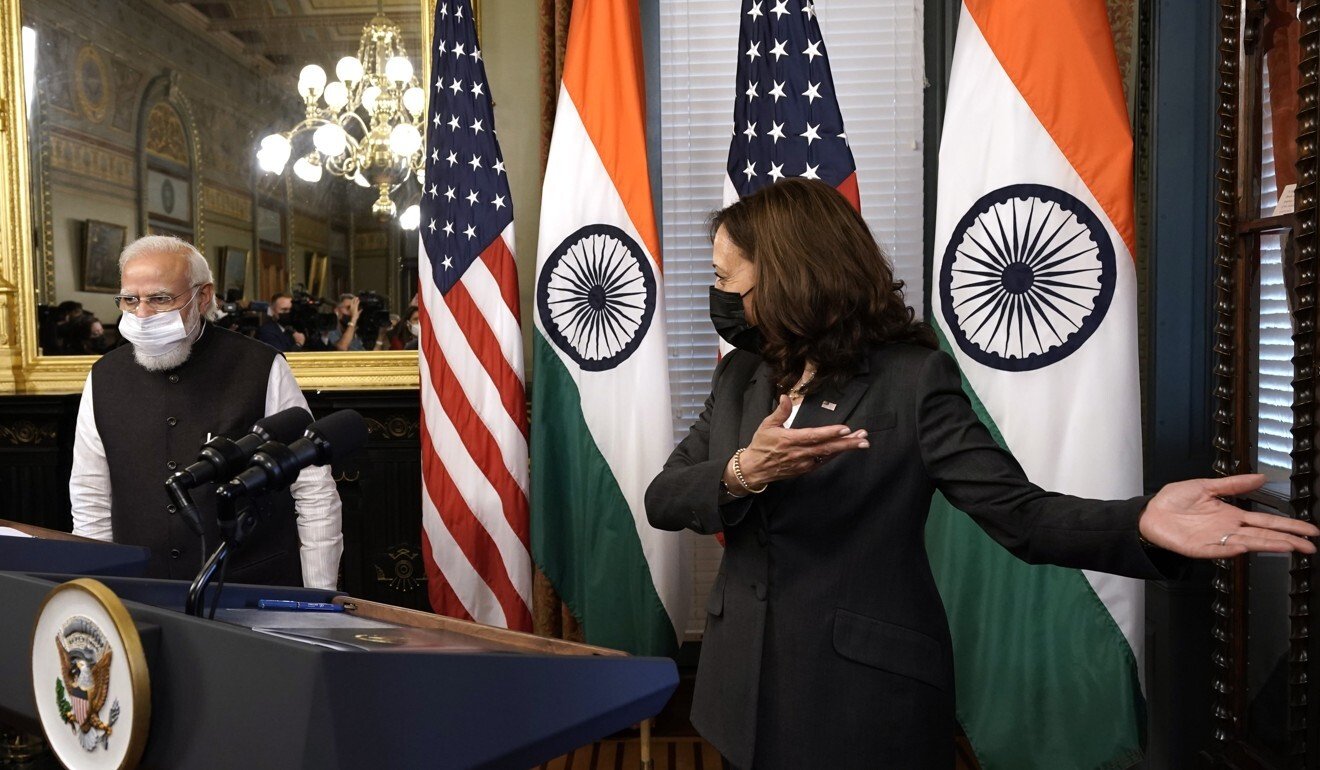 "If you talk to Indian officials, they're concerned about the PLA navy's expanded presence in the Indian Ocean, including investments in strategic infrastructure, ports throughout the region; cyberattacks; and, most notably I think,
encroaching on Bhutanese territory –
a real territory grab that we see happening [to] a country that is to some extent almost a protectorate of India," he said.
"What you might see in future years would be the
Malabar exercises
that India hosts might start including not only the Quad countries but the [British] Royal Navy, Canada, the Netherlands and so forth."
When the Malabar naval exercises began in 1992, they were run jointly by the Indian and US navies only in the Indian Ocean. Japan joined in 2015 and has participated every year since. Australia joined the 2020 edition and returned for this year's edition in August – which was immediately
preceded by a series of naval exercises by China
in the South China Sea.
Yue Gang, a former PLA colonel, said at the time that the PLA was sending a message to the US that "the Chinese military is responding to US moves to team up with its allies".
China's embassy in Washington did not immediately respond when asked to comment on the contention that its military posture was driving US allies together.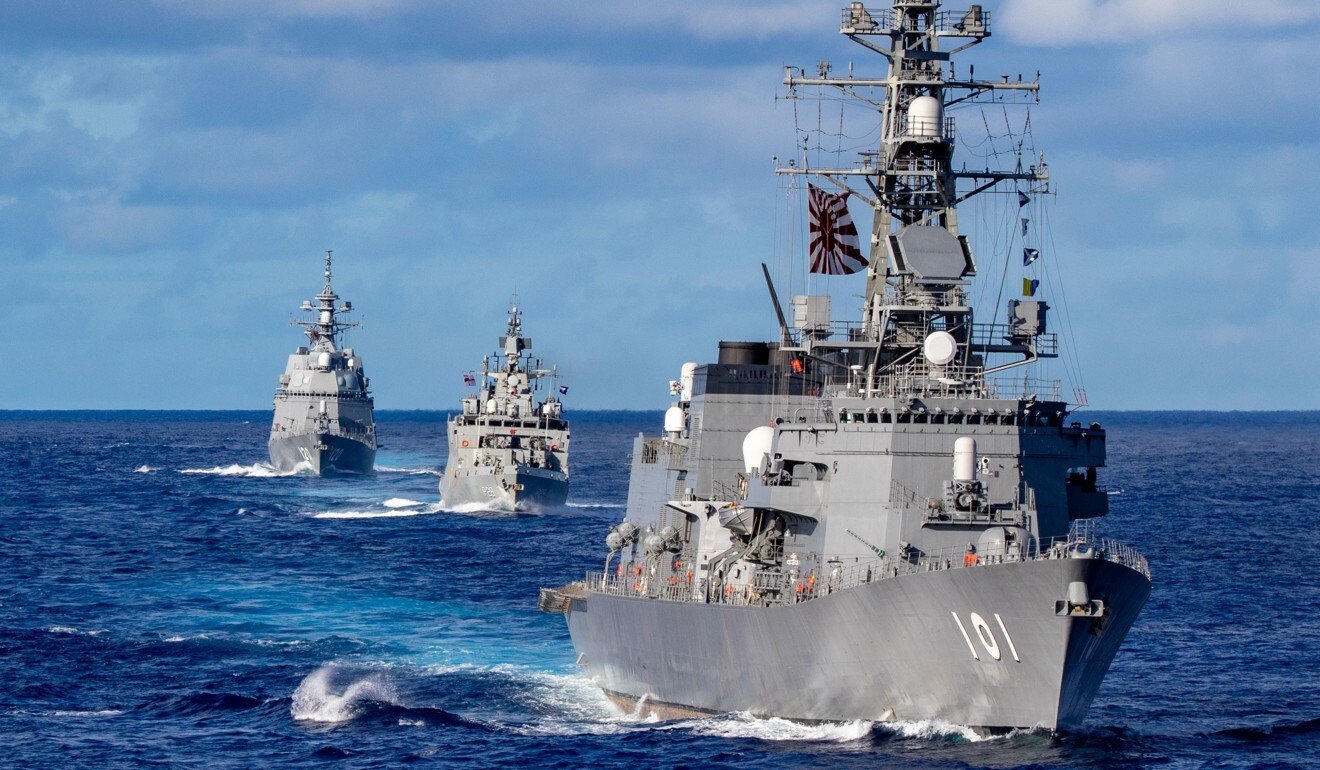 Regardless of which exercise provoked what nation, the Quad members and allied countries will continue to band together against China, Yun Sun, the director of the China Programme at the Stimson Centre, another Washington think tank, said in a separate interview.
"I don't think Quad was presented as a closed mechanism since its inception, and for countries concerned with China's military build-up and assertiveness, it is only a natural reaction for them to want to align positions for collective power," she said.
"China always sees its military modernisation as a response to US military predominance in the region, but the inevitable result is that countries in the region are also threatened because of the Chinese military build-up and want to counter it," Sun added. "If a regional arms race begins there, it is difficult to say who started it."