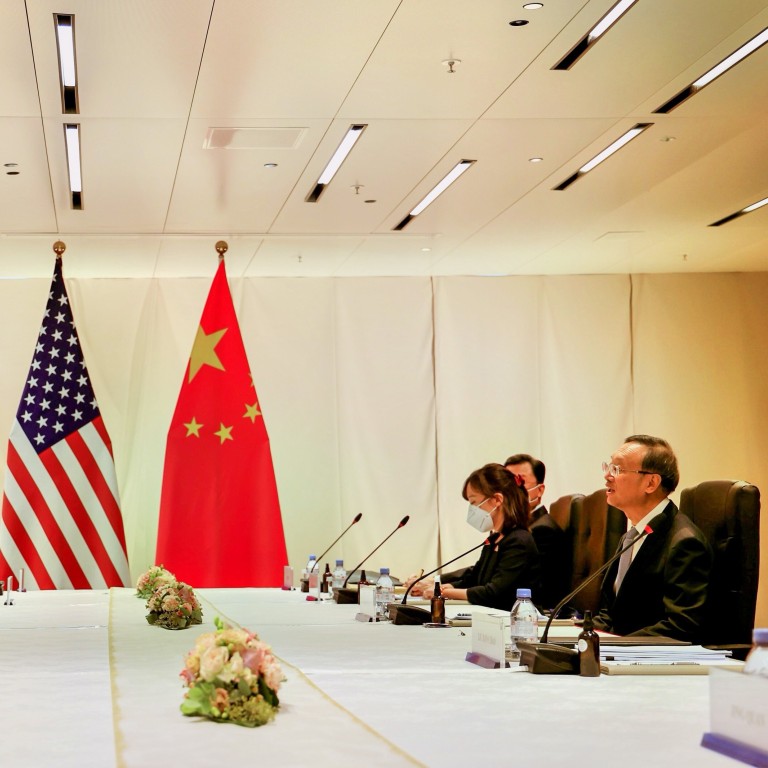 China welcomes 'positive statements' by US as talks hint at change of mood
Beijing says its top diplomat Yang Jiechi's meeting with White House National Security Adviser Jake Sullivan was 'constructive'
China 'attaches importance to President Biden's recent positive statements on Sino-US relations', Yang says
The Chinese government has described
this week's talks with the US
as constructive, with its top diplomat highlighting the importance of positive gestures by Washington in improving the atmosphere and the two sides agreeing to a virtual summit between their presidents.
The talks in Switzerland between Yang Jiechi and White House National Security Adviser Jake Sullivan ended without the confrontational tone that
marred their previous meeting in March
, in Anchorage, Alaska, with Beijing this time saying the discussion was "conducive to enhancing mutual understanding".
A Chinese source familiar with the meeting said the atmosphere was much improved. The US asked for a face-to-face meeting between Chinese President Xi Jinping and his US counterpart
Joe Biden
, but a virtual meeting before the end of the year was agreed.
During six hours of talks in Zurich, differences over a wide range of issues were expressed but both sides vowed to maintain communication.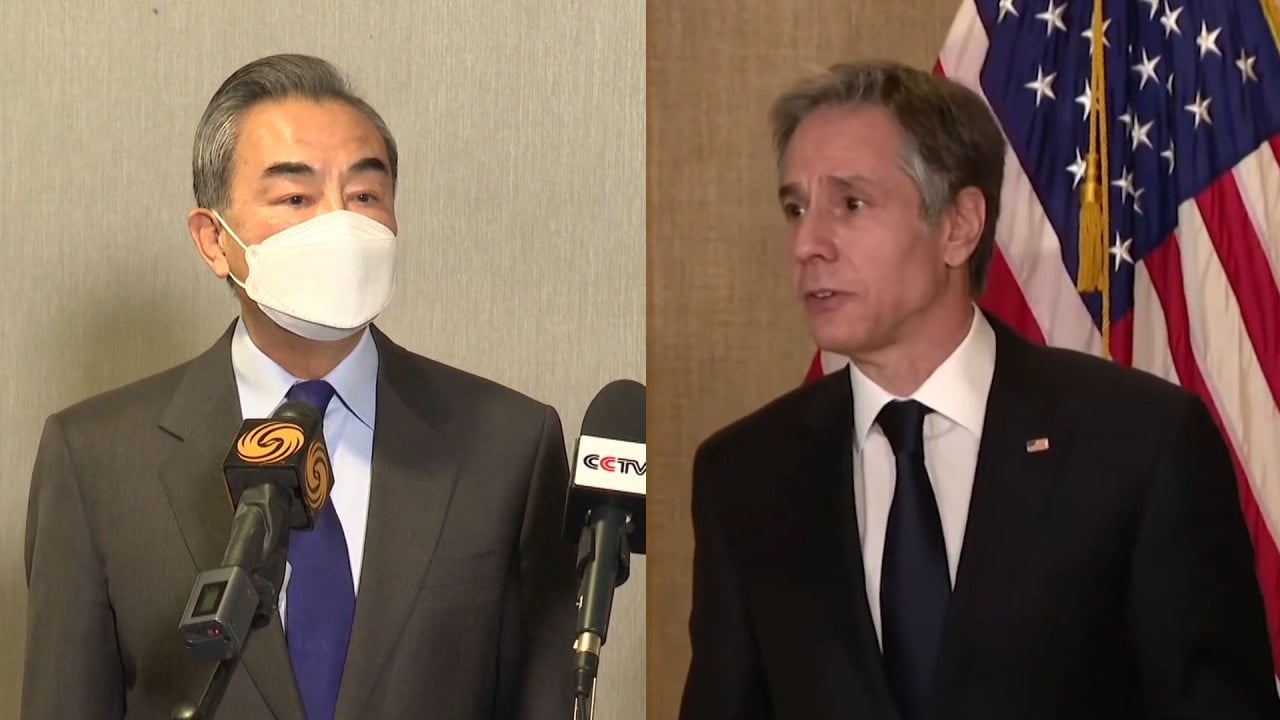 04:07
Alaska summit: China tells US not to underestimate Beijing's will to safeguard national dignity
Alaska summit: China tells US not to underestimate Beijing's will to safeguard national dignity
"China attaches importance to President Biden's recent positive statements on
Sino-US relations
," Yang was quoted as saying by a Chinese government statement. "China has noted that the US has stated that it has no intention of containing China's development and will not engage in a 'new cold war'.
"It hopes that the US will adopt a rational and pragmatic policy towards China and work with China to respect each other's core interests and major concerns."
In a speech at the United Nations in September, Biden had said the US was "not seeking a new cold war or a world divided into rigid blocs".
The Chinese statement said that Yang and Sullivan had shared "comprehensive, frank and in-depth exchanges", and that the meeting had been "constructive and conducive to enhancing mutual understanding".
Seven months earlier in Alaska, Yang had lashed out at the US, saying it was not entitled to talk to China from a "position of strength". A statement released by China after that meeting expressed Beijing's anger with US criticisms of its governance system and other areas such as its handling of Hong Kong.
The Zurich meeting ended with a "different tone than Anchorage" and was the two powers' "most in-depth conversation" of Biden's presidency so far, a senior US official reportedly said in a briefing to American media.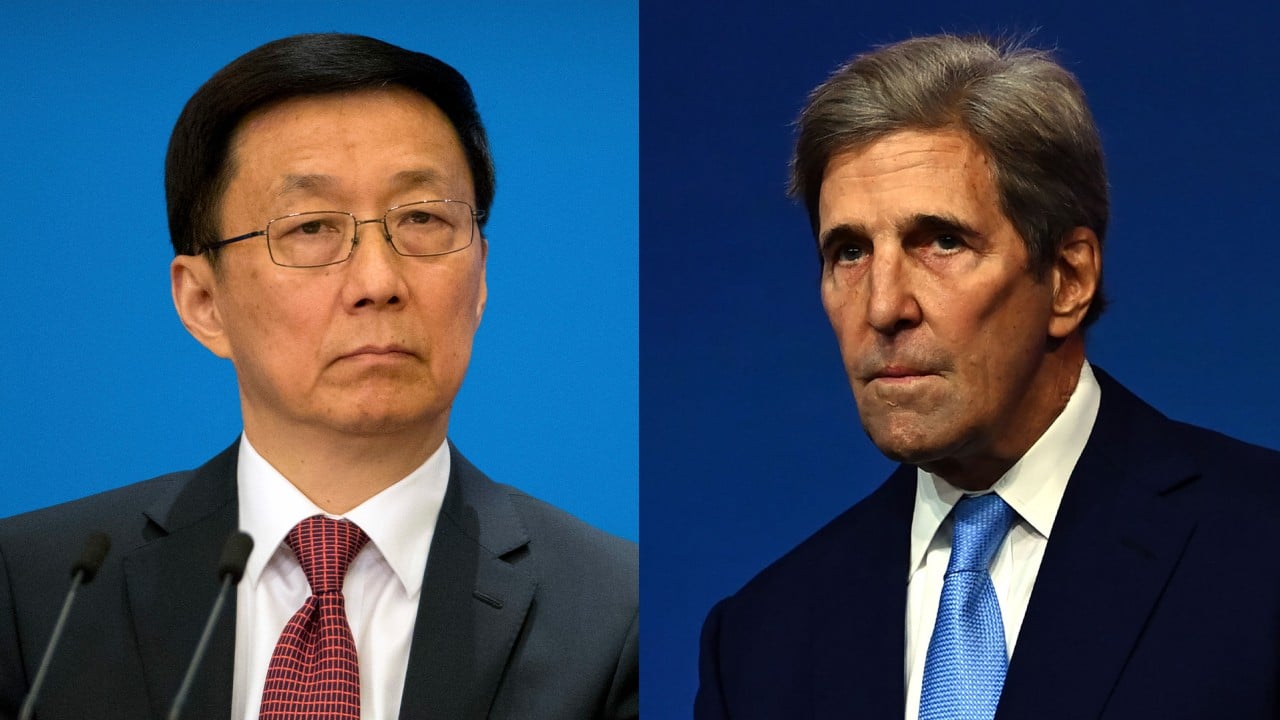 01:57
US, China put aside differences for pledge to work together on climate change
US, China put aside differences for pledge to work together on climate change
The official said Yang and Sullivan were able to have a "candid" and "wide-ranging" discussion, with Sullivan highlighting alleged human rights violations in
Xinjiang
, the
situation in Hong Kong
and Beijing's military deployment in the
South China Sea
.
The official added that
climate change
needed to be dealt with separately from other issues in the relationship – contrary to Chinese Foreign Minister Wang Yi's remark to US climate envoy John Kerry in September that cooperation on
climate change
would be compromised if bilateral relations were dominated by confrontation.
The Chinese statement did not give specific details of the areas discussed, saying only that the talks covered the issues of Hong Kong, Taiwan,
Xinjiang
, Tibet, human rights and maritime disputes.
But there was a notable difference between the two sides' statements. The White House said the meeting was intended to responsibly manage the competition between the two sides, whereas Yang was quoted as saying that Beijing opposed seeing China-US relations as "competition".
Taiwan was high on the agenda of the Zurich talks, with Sullivan expressing concerns over China's increasing military pressure towards the self-ruled island, according to the US official.
Tensions have risen over Taiwan in the past week, with 56 Chinese military planes entering its air defence identification zone on Monday – the largest number yet in a single day.
According to Shi Yinhong, a US expert at Beijing's Renmin University, the Zurich talks represented "a partial rebound" in the deeply strained ties.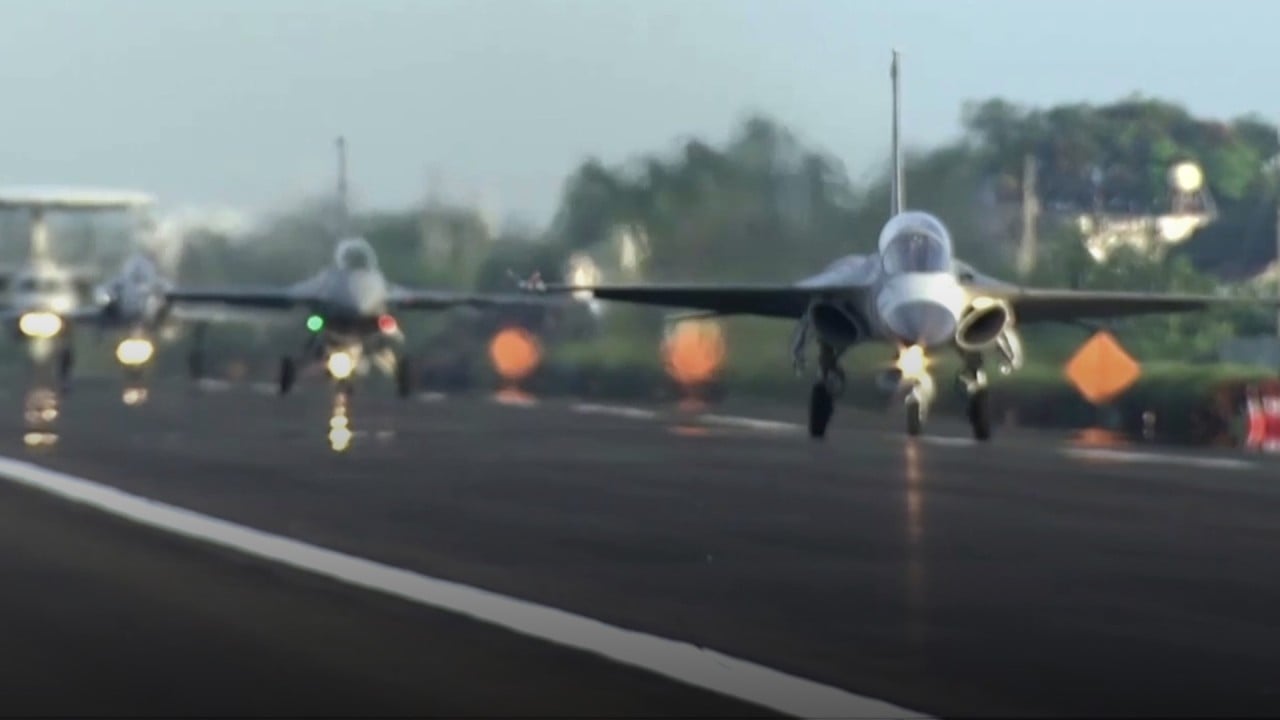 00:00
Taiwan denounces mainland China for 'over the top' flights into island's air defence zone
Taiwan denounces mainland China for 'over the top' flights into island's air defence zone
He said it made sense that the US side wanted to halt the escalation of tensions with China – while maintaining pressure – given scrutiny of the Biden administration following the chaotic withdrawal from Afghanistan.
"It is positive to stop escalating the situation, but the meeting should not be overrated, because it is not a de-escalation but a partial thawing at best, especially considering the intensifying situation over the Taiwan Strait," Shi said.
"Although it is commendable that Xi and Biden agreed to meet virtually, it will not make a big difference to the reality that the US and China are in almost across-the-board competition. A partial rebound over trade and other aspects will not alleviate tensions over human rights … and there are few signs of meaningful cooperation over issues such as
climate change
."
Pang Zhongying, an international relations expert at Ocean University of China, said the talks had been unusually long, at six hours, and that both sides were making efforts to improve relations.
"It is a sign that the ties between the two nations are improving," he said. "But still, China does not want to see its relations with the US as competition. It wants to stress more on cooperation."
The Zurich meeting was designed to "place guard rails and speed bumps on the road" to prevent relations veering into military conflict, with both leaders under domestic pressure, making escalation undesirable, according to Gal Luft, co-director of the Washington-based Institute for the Analysis of Global Security.
"Tactically, there is a sense on both sides that things have gone downhill too far and too fast, and that the growing disconnect between them could lead to miscalculation and even war, which nobody really wants," he said.
The world should be happy to see that the Zurich meeting formed a basis for Biden and Xi to "discuss and even agree on certain measures where interests are aligned", said George Magnus, a research associate at Oxford University's China Centre.
"I like the idea that America and China are apparently doing a dance better described, as Winston Churchill said, as jaw-jaw rather than war-war.
"To neither of them would this mean that core strategic and national interest differences were any less important, or more likely to resolve. I think the adversarial relationship is baked in the cake, and if exchanges can be civil and respectful, that would be a good outcome. Let's not jump the gun, though: we remain in a potentially dangerous international situation for the foreseeable future."
Additional reporting by Catherine Wong
This article appeared in the South China Morning Post print edition as: Virtual summit for Biden and Xi to be held later this year