COP26, G20 prospects dimmer without China's Xi Jinping in the room
The Chinese president is not expected to be in Rome or Glasgow in person, making it more difficult to strike a deal
Face-to-face talks can make all the difference, officials say
It is a long weekend that has the potential to shape the future.
But with reports that Chinese President Xi Jinping will not travel to Europe for either event, Western observers are downgrading their expectations of how much can be achieved.
That means Xi will also probably miss the Glasgow talks, efforts seen as critical to safeguarding the Paris accord commitment to limit
global warming
to "well below 2, preferably to 1.5 degrees Celsius" and securing a deal on climate funding for developing countries.
Officials see the G20 Summit as "setting the tone for Glasgow" and a key venue for world leaders to meet informally and iron out differences ahead of COP26.
"[Xi's absence] would definitely undermine the potential for a transformational outcome in Glasgow and the G20 agreements needed to support it," said one climate negotiator, who did not wish to be named.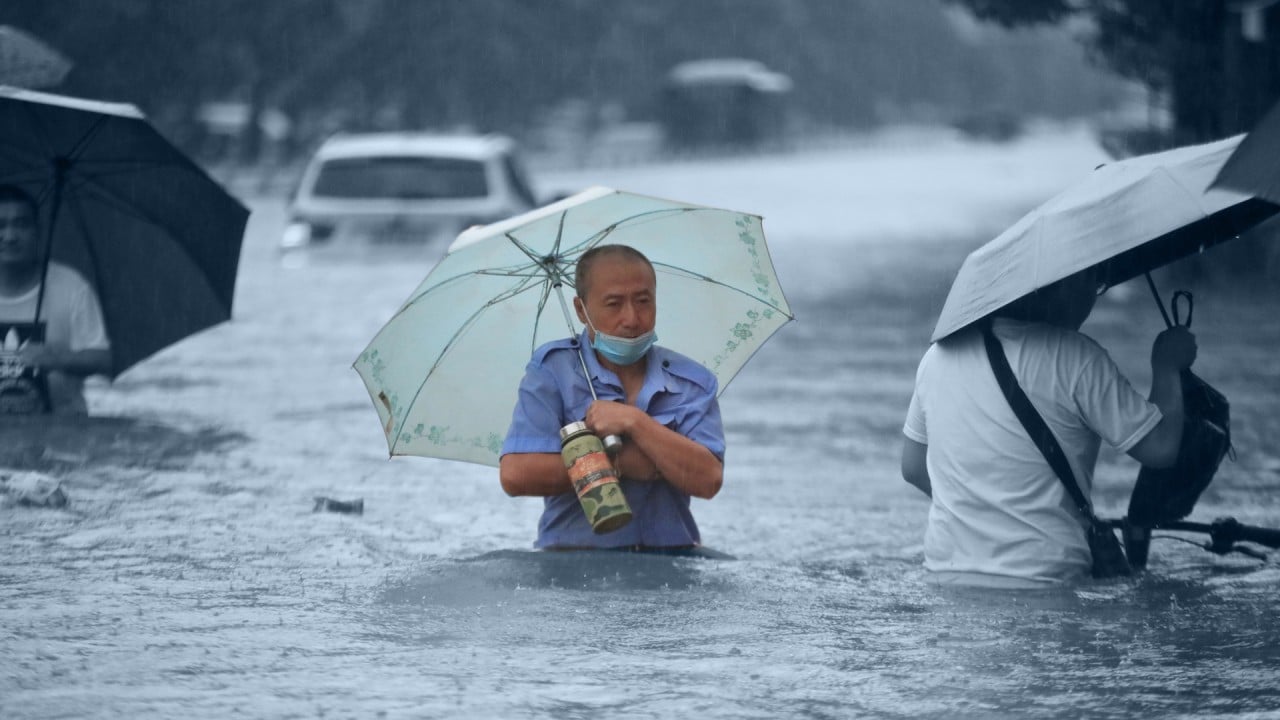 06:55
What is China doing about climate change?
What is China doing about climate change?
An EU official involved in preparing for COP26 said it would not be ideal, but not cataclysmic, given that normal arrangements had been shelved during the pandemic.
The official said that from Brussels' perspective, the momentum was there for progress, but "summitry is a delicate interplay of factors" that could easily be derailed.
The sources said EU climate chief Frans Timmermans had built up a good rapport with China's special climate envoy Xie Zhenhua and Vice-Premier Han Zheng over working-level discussions and that rapport continued even as the US killed climate dialogue with China during the Trump era.
At the Conservative Party conference last week, new British Foreign Secretary Liz Truss said: "It is important that China is part of the solution on
climate change
, of course it is, and you know we want them to be engaged on that, but I can't comment on the precise attendance of COP26."
Apart from a lost chance on
climate change
, COP26 and the G20 Summit may also be a missed opportunity to help repair ties between China and the United States and European Union. Both Western powers have sought face time with Xi this year but may have to make do with phone calls instead.
"The absence of certain leaders is unlikely to impact the G20 Summit outcome. It will, however, prevent progress on a number of other important bilateral issues that would normally occur during the breaks," said Kelly Ann Shaw, lead US negotiator on the US-China phase one trade deal, and G7 and G20 Sherpa under the Trump administration.
"It was on the margins of the 2018 G20 Summit in Buenos Aires, for example, that the US and China agreed to launch trade negotiations. Without the G20 or COP26, it's not clear when President Xi and President [Joe] Biden will meet, or what that means for how the world's most important economic relationship will unfold next," said Shaw, now a partner at law firm Hogan Lovells.
At the launch of the
EU-US Trade and Technology Council
in Pittsburgh late last month, EU officials were keen to impress the importance of face-to-face talks in sealing the deal.
"It's so much easier to talk when you're not on Zoom and I think it's quite rare when you have these principals sitting down with each other, not for just like 10 minutes in an airport lounge or a half hour somewhere, but for a full day," an EU official said, asking not to be named.
"It's a really good opportunity to talk frankly and openly and to develop the conversation as you go."
Experts recalled former US president Barack Obama's dramatic intervention in climate talks in Copenhagen in 2009 as an example of what could be done when leaders were on the ground, rather than on screen.
Obama burst into a closed-door meeting of leaders from China, India and Brazil to force a climate agreement late in the day, despite the objections of officials from the three countries.
"At the end of the day, Xi is the one who gives the political green light, and at some stage the top guys have to decide," former EU trade chief Hervé Jouanjean said.
"They make the decisions and they have information that you as a negotiator do not have. At big summits like this, it often comes down to the top guys."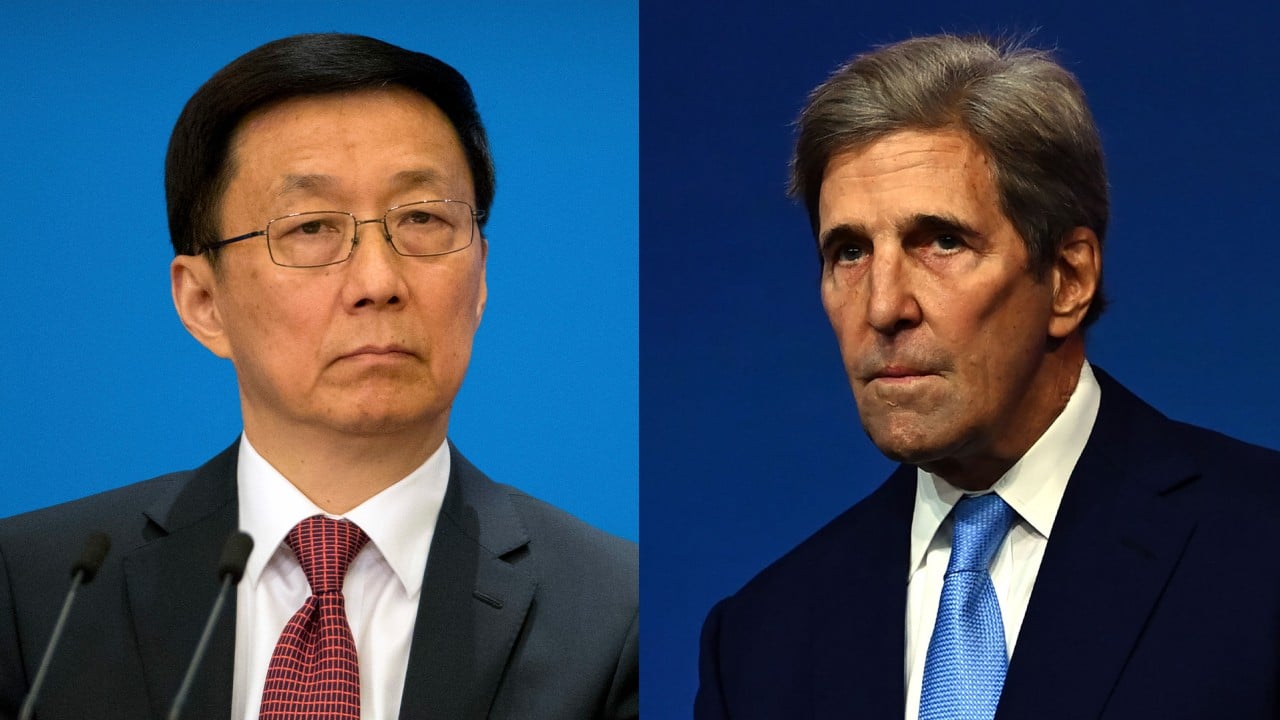 01:57
US, China put aside differences for pledge to work together on climate change
US, China put aside differences for pledge to work together on climate change
Jeff Moon, former US consul general in Chengdu and now head of consultancy China Moon Strategies, pointed to the early exchanges between former leaders Mao Zedong and Richard Nixon that led to the normalisation of relations, despite the tense geopolitical times.
"Mao said to Nixon, you may hear some anti-American stuff but don't worry about it. I don't know what the analogue is now, but I can imagine there are topics that are extremely sensitive," Moon said.
"Being on screen is better than nothing, but it's not one to one. The number of staffers looking and hearing is very large. And one-to-one, with only their top aides, is a really important way to communicate your priorities."
The meetings also come as China's reputation in the West is at its lowest point in 30 years. Opinion polls across Europe and the US show growing distrust in China's role in global affairs, even as Beijing itself has tried to take a leading role in climate change initiatives.
Andrew Mertha, director of the China Studies Programme at Johns Hopkins University, agreed.
"It works at cross purposes with China's ongoing international campaign of trying to supplant the US as the principal global partner for stakeholder nations, and – rightly or wrongly – calls into question China's hard-earned reputation for responsible global behaviour, in the non-strategic realm, at least, going back to the Asian financial crisis of 1997-1998 and beyond," Mertha said.
"The optics are that Beijing is attempting to be too clever by half, which is not a great look for the trajectory China currently occupies."
Additional reporting by Robert Delaney
This article appeared in the South China Morning Post print edition as: Expected absence of Xi to dash European hopes