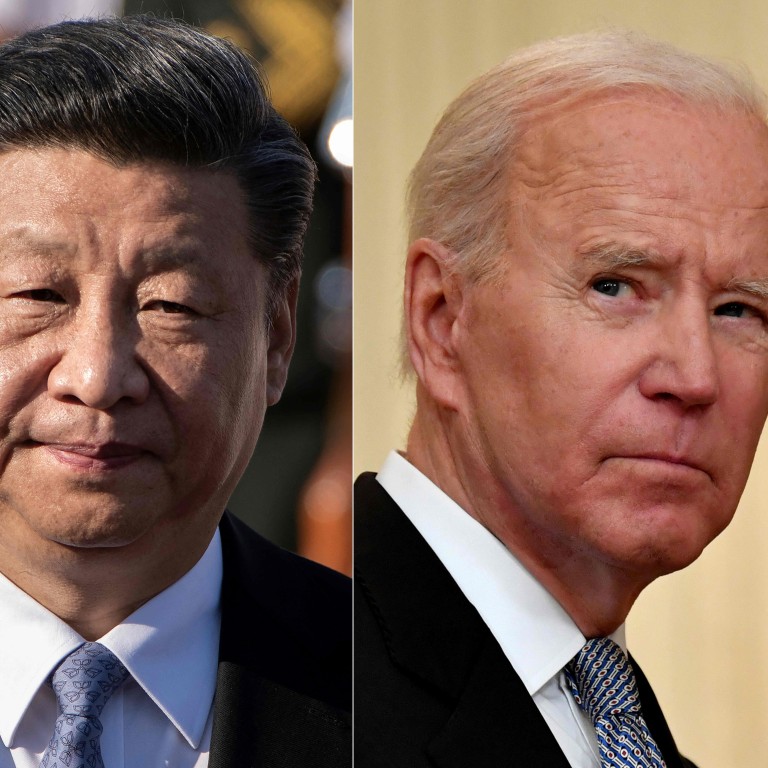 China, US working group 'making progress' on issues ahead of Xi-Biden summit
Foreign vice-minister Le Yucheng says Beijing is open to dialogue and 'confrontation will lead us nowhere' in interview on state television
But he also says Washington's focus on China will be a 'bigger mistake' than Afghanistan, and that it's 'playing with fire' on Taiwan
China and the US have been making progress on issues in their relationship after setting up a joint working group to pave the way for a virtual summit between the nations' leaders, according to a senior Chinese diplomat.
Foreign vice-minister Le Yucheng also said Beijing was open to dialogue and hoped President
Joe Biden
would stick to his word that the US was not seeking a new Cold War with China.
But he warned that in targeting China, the US will find it has made "an even bigger mistake" than its failed military mission in
Afghanistan
, and that it is "playing with fire" on
Taiwan
.
Speaking in a rare English-language interview with state broadcaster CGTN that aired late on Tuesday, Le said there had been progress on preparations for talks between Biden and Chinese President
Xi Jinping
later this year, with a joint working group formed to "discuss how to address some specific issues in bilateral relations".
"They have made some progress. This proves that dialogue and cooperation are indispensable, and that confrontation and conflict will lead us nowhere," Le said. "In the meantime, the two sides need to work together to build a good atmosphere and create positive conditions for the two presidents to meet."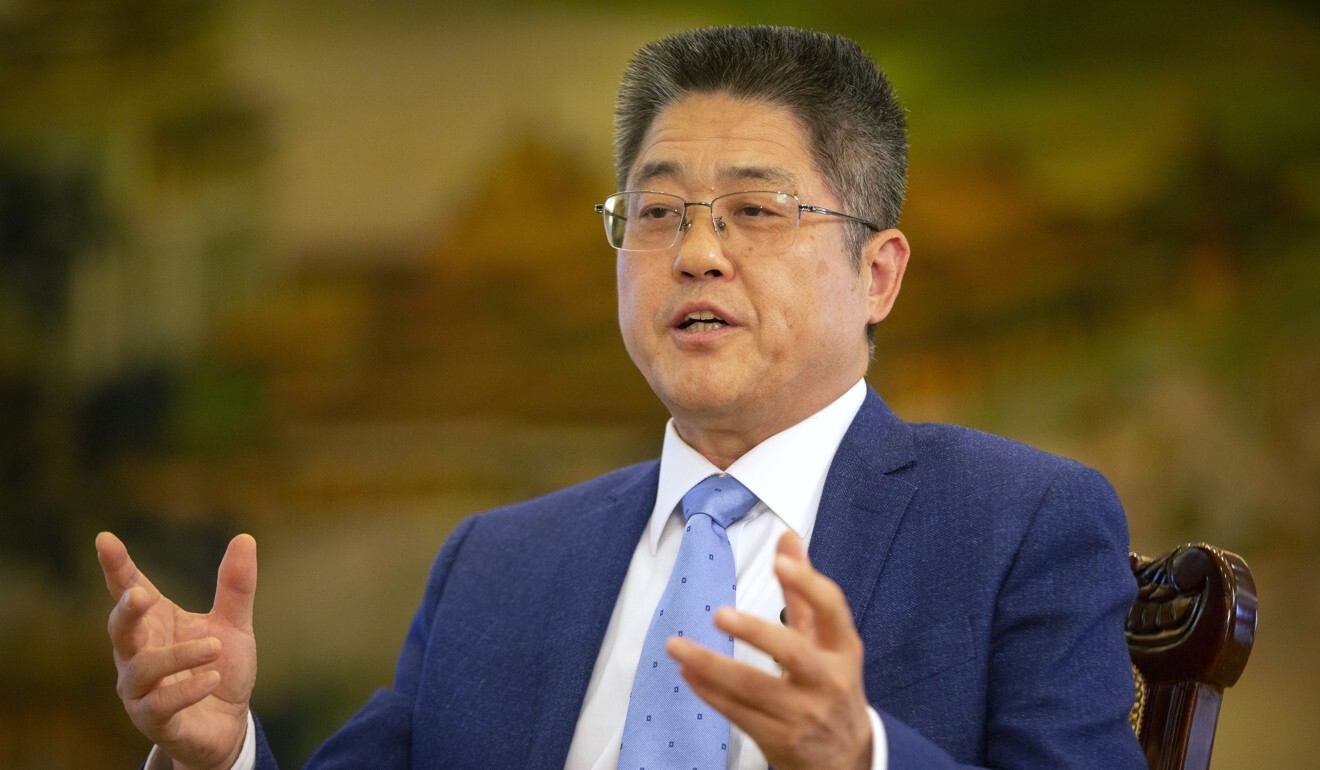 The interview covered a number of issues causing friction between
the world's two biggest economies
, like trade and Taiwan, but Le also talked about potential cooperation. It came after top Chinese and American diplomats
met in Zurich
last week amid signs of a thaw in relations.
On Afghanistan, Le described the end of America's longest war as the "epitome of the once-in-a-century changes across the world" and said the chaotic US withdrawal from Kabul showed "the time has passed when a superpower can just throw its weight around".
But he said the US had yet to learn this lesson. "The US declared that it ended the Afghan war to focus on major country competition, meaning with China," Le said. "But in 20 years from now, the US would realise that it has probably targeted a wrong enemy and made an even bigger mistake."
His remarks come as Beijing is under growing pressure from the Biden administration's efforts to repair ties with alliance partners and forge a coalition to counter China in the Indo-Pacific.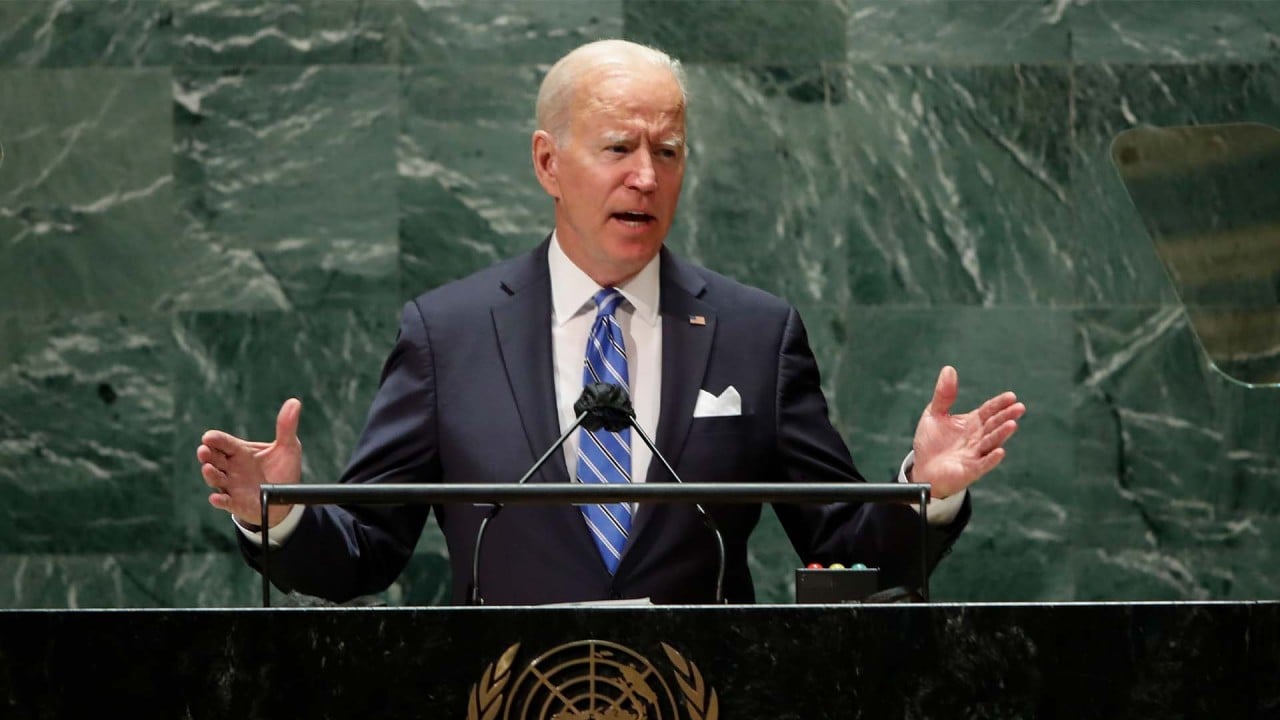 02:47
US 'not seeking a new cold war', Biden says in first UN address
US 'not seeking a new cold war', Biden says in first UN address
Le also questioned whether Biden was sincere when he
told the UN General Assembly last month
that Washington was "not seeking a new Cold War or a divided world", saying the US was attempting to build "small blocs" and play "zero-sum games in geopolitics".
He condemned the new
Aukus security pact
between the US, Britain and Australia, saying its aim was to "seek maritime hegemony" and that it brought "only harm, nothing good at all" – pointing to regional concerns over the deal to supply Australia with nuclear-powered submarines.
Le said double standards were at play and China's assertiveness had been used as "an excuse".
The foreign vice-minister challenged the US Navy's freedom of navigation operations in the
South China Sea
, where Beijing's expansive claims have met strong resistance from its neighbours. He said a collision involving a US nuclear submarine in the disputed waters on October 2 was "a serious matter" that exposed the risk of "a nuclear disaster". The Pentagon has yet to clarify details of the incident but on Tuesday denied
China's accusation
that the US was seeking to cover it up.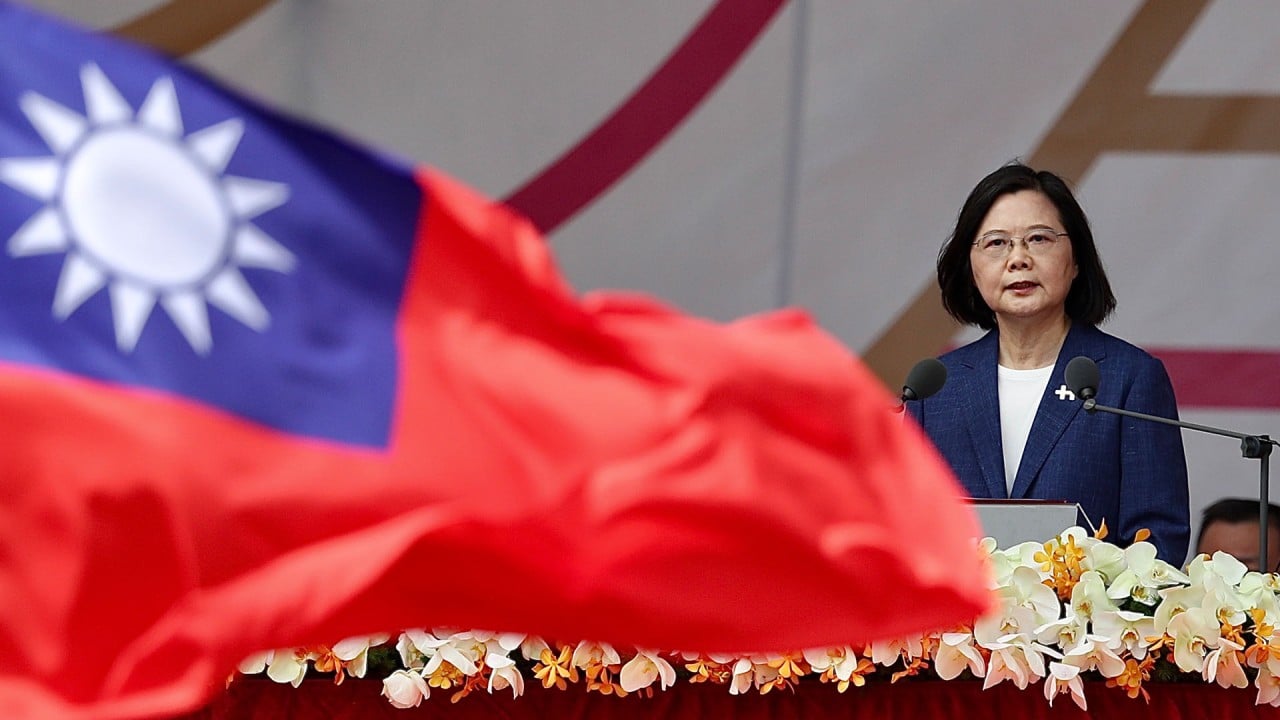 02:23
Taiwanese President Tsai Ing-wen says island 'will not bow' to mainland China
Taiwanese President Tsai Ing-wen says island 'will not bow' to mainland China
Le also took aim at Washington over Taiwan, as tensions grow over the self-ruled island which Beijing claims as its own. The US has condemned Beijing's "provocative" actions after it ramped up
military pressure on the island
in recent weeks.
Le said the one-China policy was the foundation of US-China ties and that "taking the foundation as a card is as dangerous as playing with fire while holding firewood". "On the other hand, Taiwan should not entertain being used as a card," he said. "A self-perceived trump card may eventually end up being useless or discarded."
Commenting on US trade representative Katherine Tai's remarks last week that the US was considering "recoupling" with China, Le said Beijing hoped Washington would "truly change its course and … turn economic cooperation and trade into an icebreaker in bilateral ties".
And he addressed criticism of Beijing's increasingly assertive diplomatic and military posturing, insisting it was "the trend of the times" and that China stood "on the right side of history".
While their top officials are talking again, observers say the fundamentals of the
US-China relation
ship have not changed. Gal Luft, co-director of the Washington-based Institute for the Analysis of Global Security, said events on the ground continued to be alarming, especially over Taiwan, and both sides were equally incapable of walking back on their demands.
"As both leaders approach their crucial tests next year – Xi's re-election and Biden's midterm elections – they will be compelled to adopt more nationalistic and less compromising lines," he said.
This article appeared in the South China Morning Post print edition as: Bilateral group to pave way for virtual US-China talks