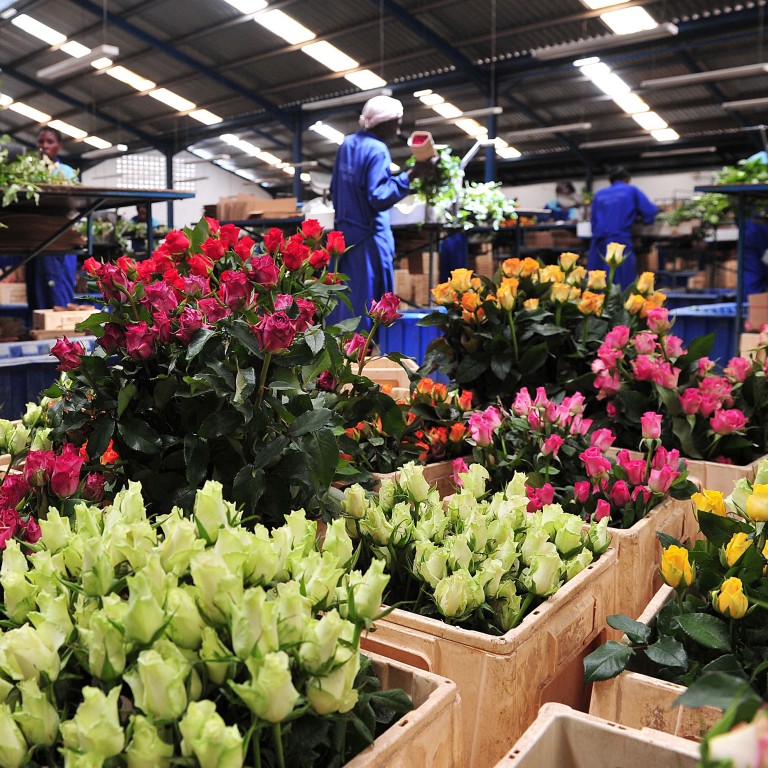 China, Africa and the 3 years since Xi Jinping promised to rebalance trade
Beijing says it has largely delivered on the commitments it made at a summit in 2018, despite the pandemic
The aftermath of Covid-19 has pushed a number of indebted African countries into default and trade is still weighted in China's favour, observers say
To help rebalance the lopsided trade relationship, Xi said China would encourage Chinese companies to invest in Africa, upgrade economic zones on the continent and increase imports of African non-resource products.
Xi also pledged US$60 billion to African countries in the form of loans and aid as well as investment for three years.
The various efforts were meant to expand Africa's exports away from commodities and diversify China's interests in the continent.
As leaders prepare to meet for this year's Forum on China-Africa Cooperation in the Senegalese capital of Dakar, countries and observers are taking stock of those promises and what could lie ahead in a world upended by Covid-19.
The forum was launched in 2000 to foster trade between China and Africa and in the two decades since, China has ploughed ­billions of dollars into megaprojects on the continent, including power dams, ports, railways and roads.
In total, China advanced US$153 billion in loans to African countries between 2000 and 2019, according to the China Africa Research Initiative at the Johns Hopkins University school of advanced international studies.
In return, Beijing has sourced raw materials for its industries and markets for its products.
China-Africa trade reached US$208.7 billion in 2019, with Beijing importing from Africa goods worth US$95.5 billion, dominated by crude oil, base metals and precious stones, and in exchange African countries bought goods worth US$113.2 billion in 2019, mostly machinery, transport equipment, electronics, and textiles.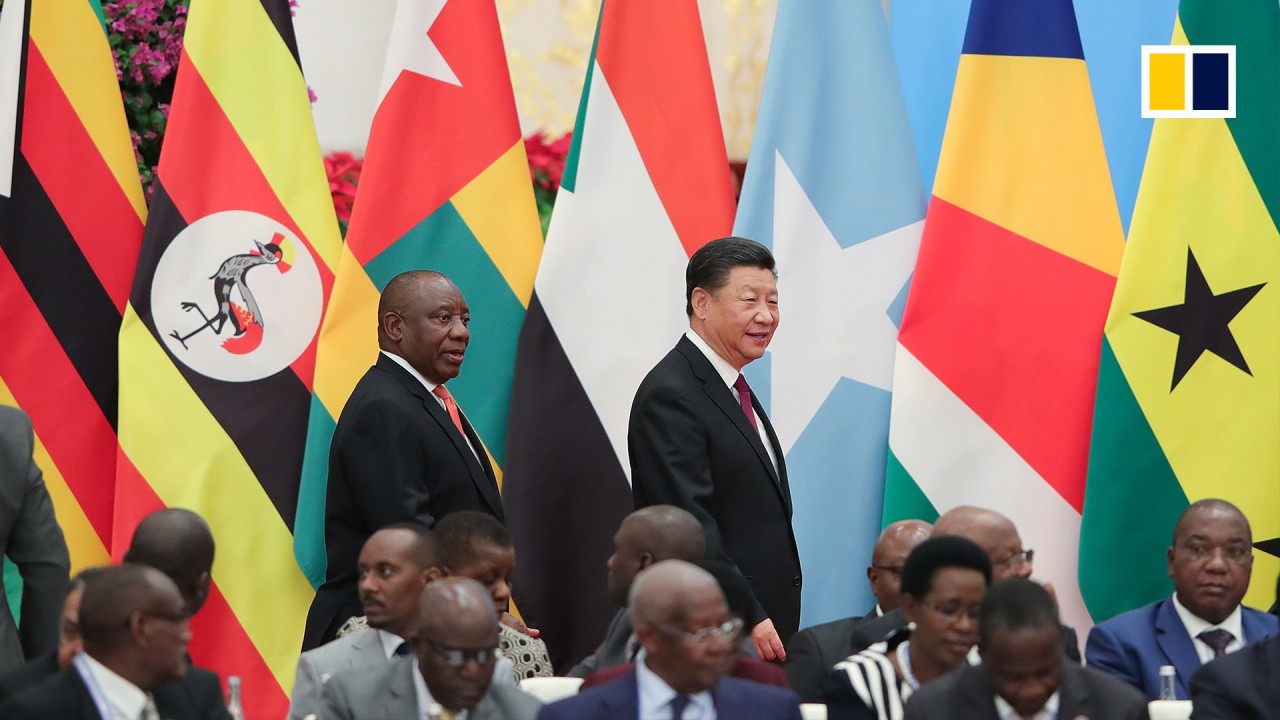 02:28
China invests billions in Africa
China invests billions in Africa
Zhou Yuyuan, a fellow at the Centre for West Asian and African Studies at the Shanghai Institutes for International Studies, said the imbalance in China-African trade was a structural issue that resulted from the existing global supply and industrial chains.
Zhou said Chinese policymakers at the Ministry of Foreign Affairs and Ministry of Commerce and Chinese policy banks were aware of the issue and had taken steps to rebalance the relationship.
Besides encouraging more imports from African countries, China launched the China-Africa Economic and Trade Expo in 2018, he said.
Beijing also created a special fund under policy lender Exim Bank of China to promote imports of African non-resource commodities, such as beef, flowers, cocoa and coffee, as well as tourism.
"I have also heard that Chinese officials on African affairs have made their attempts to coordinate with [China's customs authorities] on special cases to facilitate the clearance of African commodities such as beef, flowers and agriproducts," Zhou said.
"China hopes to import more from African countries, the real problem is whether African countries can produce and export more commodities aiming for the market of China."
Chinese officials said Beijing delivered on most of its pledges but when Covid-19 struck, countries shifted their focus to fighting the virus, forcingwork to stop for months on some projects.
Despite the pandemic, over 85 per cent of the eight major initiatives announced at the 2018 summit had been implemented and 70 per cent of the US$60 billion supporting funds had been disbursed or earmarked, Liu Yuxi, head of mission of China to the African Union, said in July.
But the fallout from the pandemic is forcing an ever-growing number of African countries into debt distress and seek debt relief or to restructure their loans.
Zambia was the first to default on some of its loans and others, including Ethiopia, Angola, and Kenya, have sought debt relief from rich nations such as China and the Paris Club members.
Zhou said that even though some projects had been affected by the pandemic, most had resumed or were refinanced.
"The Chinese government is taking the implementation as a showcase of being a creditworthy partner," Zhou said.
Tim Zajontz, research fellow in the Centre for International and Comparative Politics at Stellenbosch University in South Africa, said debt sustainability was already high on the agenda when the leaders met in Beijing in 2018, with fiscal space shrinking rapidly in some African countries long before the Covid-19 pandemic hit.
He said Chinese policy banks had since adjusted their risk assessments and cut back their lending significantly.
"We have seen only limited progress however when it comes to the goal of diversifying sources of development finance. At the moment, all lenders seem most concerned about ensuring debt compliance of African borrowers," said Zajontz, who is also a lecturer in international relations at the University of Freiburg, Germany.
He said the Beijing action plan from the 2018 summit was littered with references to Africa's central role in the Belt and Road Initiative and the objective of boosting economic development by enhancing the connectivity between Africa and China.
But enthusiasm for these plans had faded in most African capitals where governments were busy tackling negative repercussions of the pandemic, including rising debt levels, Zajontz said.
Covid-19 has also prevented a number of China's commitments from being realised, according to David Shinn, a professor at George Washington University's Elliott School of International Affairs.
"The pandemic almost certainly did not allow China to complete the 50,000 government scholarships and 50,000 short-term training opportunities because of travel restrictions," Shinn said.
"All of the people-to-people programmes in the action plan likely experienced interruptions."
Shinn, a former US ambassador to Ethiopia, said that over the years China had gained more from the relationship than Africa, especially in terms of access to raw materials, a market for China's finished goods, African political support for China's core domestic issues such as
Xinjiang
and Hong Kong, and growing access for Chinese naval vessels.
He said a number of resource-rich African countries benefited from large trade surpluses with China and others appreciated China as a source of loans. But most African countries had trade deficits with China and some were struggling to repay debts, he said.
"The African countries need to do a better job of producing high-quality goods that China wants to buy and China needs to make it easier to export these items to China and provide more technology transfer to improve their quality," Shinn said.
Shinn said that at Dakar, China would try to complete what it was not able to finish in the previous three years and add some new commitments.
"I think agriculture will be a priority area for cooperation at Dakar," Shinn said.
A date for the Dakar summit has not been set but it is expected to go ahead this year. There have also been some suggestions that Xi will attend in person for what would be his first overseas trip in more than 600 days.
Whatever the case, Zajontz said the overriding question at the summit would be how China could help Africa's economy recover.
He said as Chinese loan financing for development projects was no longer a viable option in many African countries, the "Chinese government will foster discussions about facilitating Chinese direct and equity investments".
Chinese lenders, including the policy banks – Exim Bank of China and China Development Bank – have become
more cautious in their lending
and are now demanding bankable feasibility studies amid debt distress in the continent.
China is likely to announce new incentives to grow imports beyond raw materials from the continent, according to Chinese officials.
Wu Peng, director general of the foreign ministry's department of African affairs, said last month that Beijing was working on measures to ease the export of agricultural products from the continent to China, with details to be unveiled at the Dakar forum.
"We are preparing some new measures to promote China-Africa trade relations, especially encouraging the importation of more agricultural products from Africa," Wu said.
Zhou, from the Shanghai Institutes for International Studies, said the priority could be on public health, infrastructure and regional connectivity, green recovery and economic transformation, industrial development, digital revolution, and debt relief.
Lina Benabdallah, a specialist in China-Africa relations at Wake Forest University in North Carolina, agreed that health and fiscal sustainability would probably dominate the conversation in Dakar.
She said moreprojects, especially megaprojects and deals involving infrastructure for natural resource swaps, were being investigated, scrutinised, and re-evaluated across many African countries.
Benabdallah said the trade imbalance between China and Africa was significant and would require a serious political will on the part of African leaders to create the right conditions for smart transfers of technology and know-how to produce and consume locally.
"There is no way around increasing production and decreasing dependency on imported finished goods when we are talking about how the trade imbalance – with China or others – could be changed," she said.