Taiwan
Get more with myNEWS
A personalised news feed of stories that matter to you
Learn more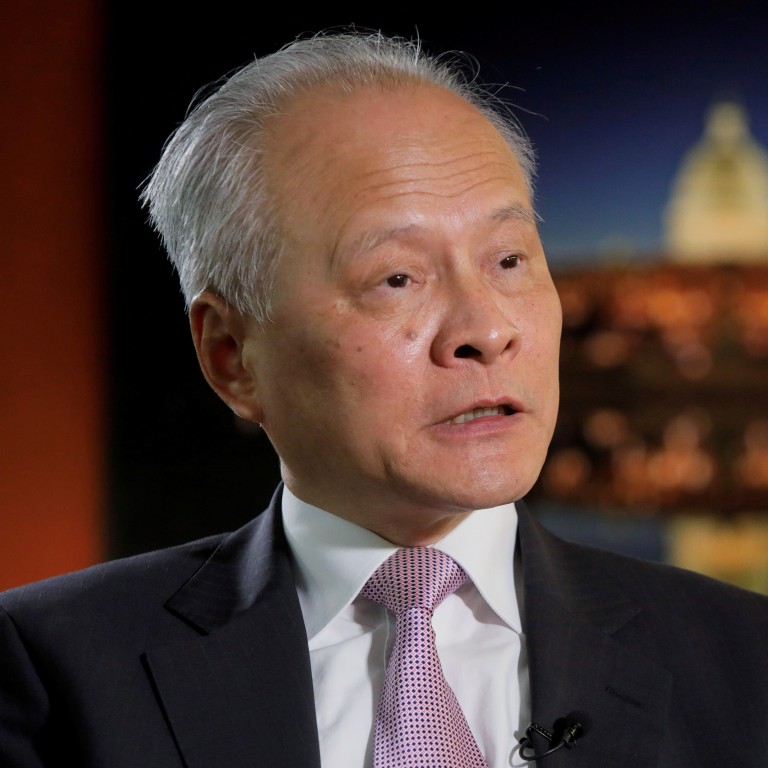 Beijing will never let Taipei participate in UN, former envoy to US says
Cui Tiankai says talks between US and Taiwanese officials for 'meaningful' UN role 'totally went against the tide of history'
He says 1971 resolution that expelled the island from the global body made clear there was 'only one China'
Beijing would never allow Taipei to participate in the United Nations, a former Chinese diplomat said, as tensions flared after US and Taiwanese officials
discussed a "meaningful" UN role
for the self-ruled island.
"This totally went against the tide of history," Cui Tiankai said on Monday in his first public appearance since he stepped down in June as China's longest-serving ambassador to the United States.
"UN Resolution 2758 – passed five decades ago – made it clear that there's only one China in the world, and it was also recognised by the Americans, so why are they now trying to reverse this?" Cui said when asked about Washington's latest move to upgrade its relationship with
Taiwan
.
"There must be another motive, which will never win out – and we will never let it."
Resolution 2758 was passed in 1971, formally expelling Taiwan – under its official name the Republic of China – and instead switching recognition to Beijing as "the only legitimate representative of China" at the United Nations.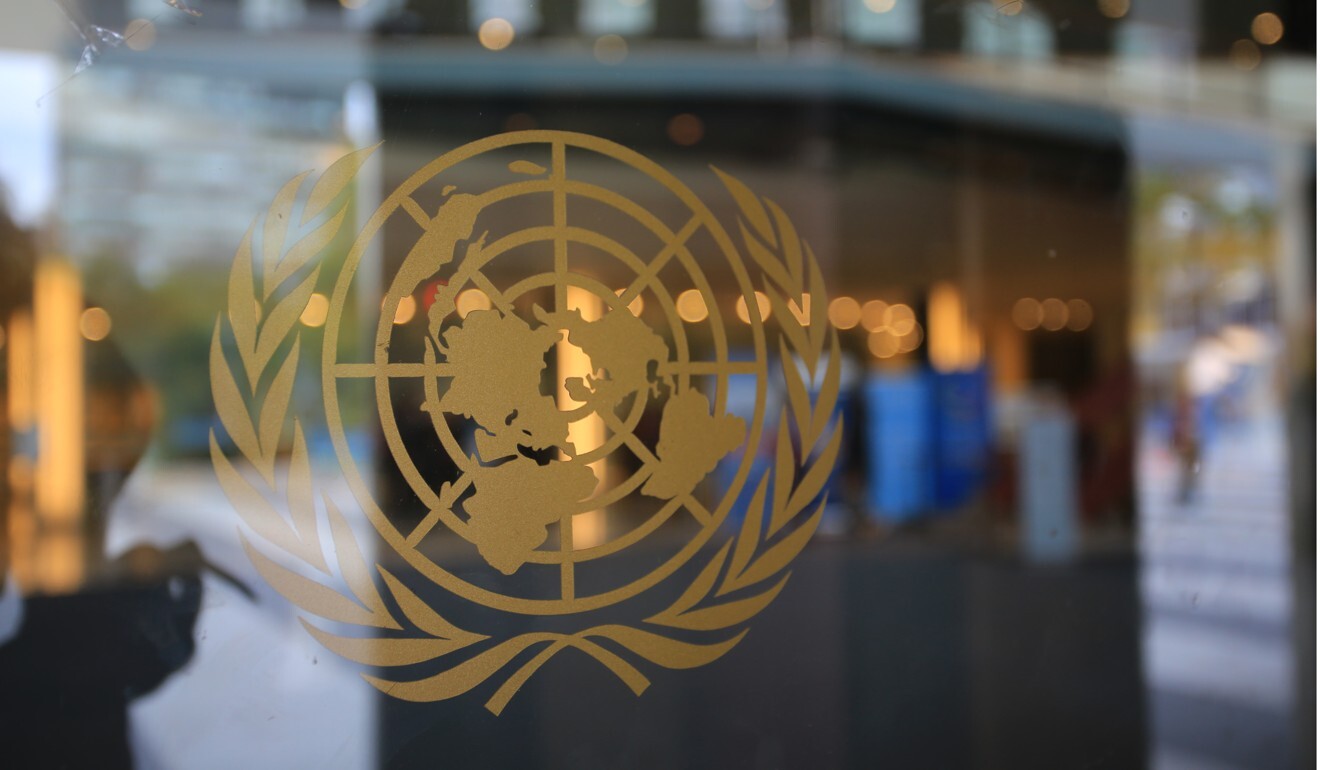 Cui said the UN had changed over the past five decades. "It's no longer the case that a few big countries have the final say, and the world order is moving in an increasingly fair and reasonable direction," he said.
Beijing sees democratic Taiwan as part of its territory and has not ruled out the use of force to take the island under its control. Critics have accused Beijing of misusing the UN resolution as a way to
block Taiwan from international affairs
and have called for the island of 23.5 million people to get a bigger global voice.
On Sunday, the US State Department said its "high-level representatives" had met officials from Taiwan's foreign ministry and discussed "expanding Taiwan's participation at the United Nations and in other international fora".
The talks on Friday "focused on supporting Taiwan's ability to participate meaningfully at the UN and contribute its valuable expertise to address global challenges, including global public health, the environment and
climate change
, development assistance, technical standards, and economic cooperation", the US statement said.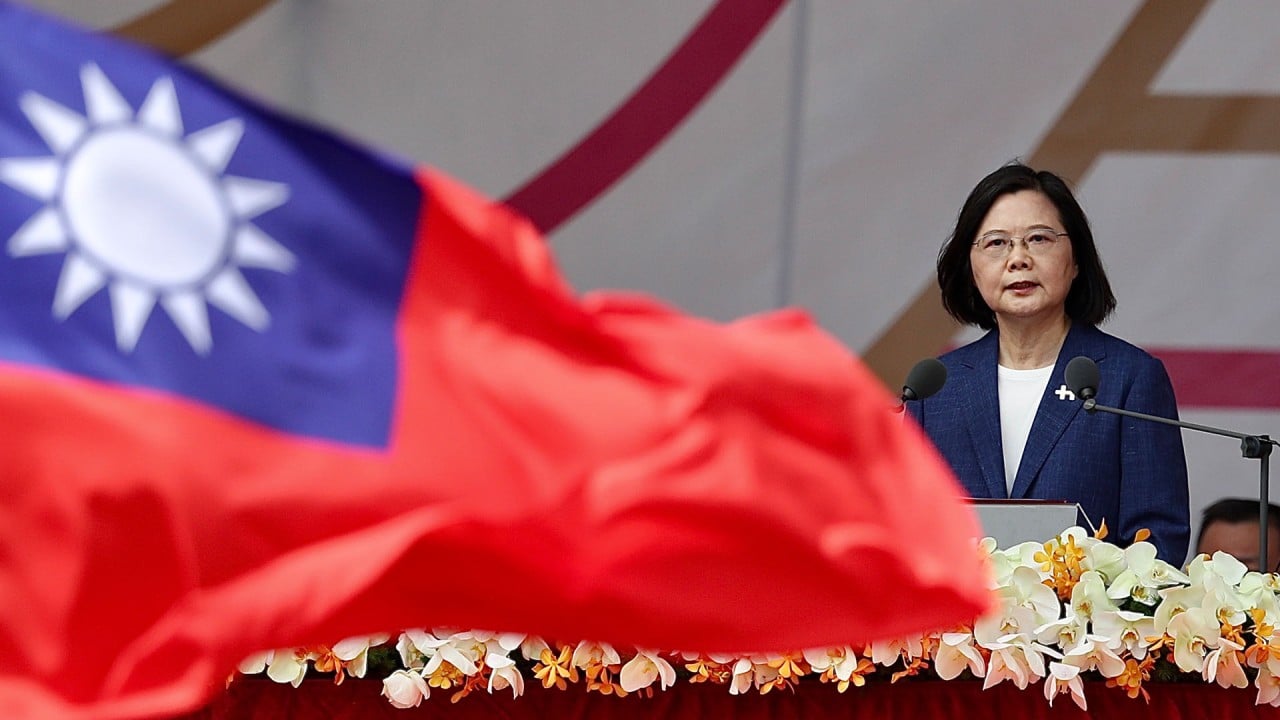 02:23
Taiwanese President Tsai Ing-wen says island 'will not bow' to mainland China
Taiwanese President Tsai Ing-wen says island 'will not bow' to mainland China
Chinese foreign ministry spokesman Wang Wenbin on Monday said Taipei's participation in any international bodies should strictly follow the one-China policy.
"The Taiwanese authorities' attempts to use foreigners to … expand their so-called international space is about expanding the space for Taiwan's independence and secession, which is doomed to fail," Wang said. "We urge the US … to stop official interaction with the Taiwanese authorities, stop making irresponsible comments and don't send false signals to Taiwanese independence forces in any form." He added that the US should not "do things that damage Sino-US relations and undermine the peace and stability of the Taiwan Strait".
As the rivalry between China and the US has escalated on many fronts, Washington and Taipei – which do not have official diplomatic relations – have moved closer, angering Beijing. The US has also maintained a
policy of "strategic ambiguity"
on defending the island, where it does not say whether it would take military action in the event of a war across the Taiwan Strait.
This article appeared in the South China Morning Post print edition as: Beijing 'will never allow Taipei role in the UN'