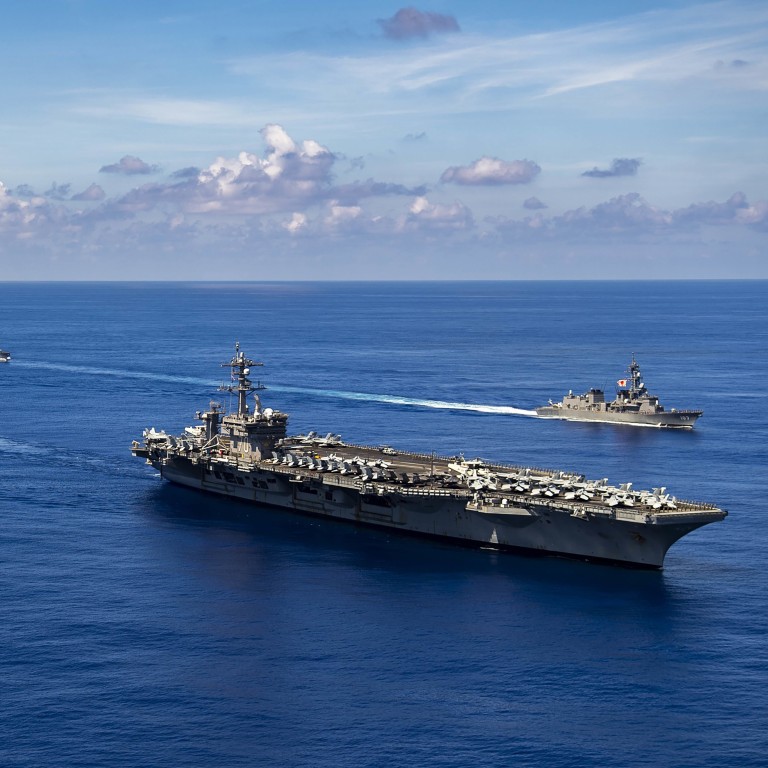 South China Sea: US strike group, Japanese warship in joint drills
They will carry out flight operations, coordinated tactical training and maritime strike exercises, US Navy says
It comes days after China and Russia wrapped up exercises that were seen as an effort to counter pressure from US and its allies
The USS Carl Vinson and its strike group are in the contested waters for the exercises with the Japan Maritime Self-Defence Force's JS Kaga. They will carry out flight operations, coordinated tactical training between surface and air units, and maritime strike exercises, the US Navy's Seventh Fleet said in a statement on Monday.
It comes after
China and Russia
conducted joint patrols, an anti-submarine exercise and a first joint passage through the Tsugaru Strait in the Japanese archipelago, in what was seen as a move to counter pressure from the US and its allies.
Rear Admiral Daniel Martin, commander of the USS Carl Vinson strike group, said in the statement that bilateral operations were a "key component in our collective maritime readiness".
"The Indo-Pacific is a dynamic region and by continuing to conduct routine operations with our allies and partners throughout international waters and airspace, we demonstrate our unwavering commitment to upholding international law, on the sea and in the air, and to ensuring that all nations can do the same without fear or contest," he said.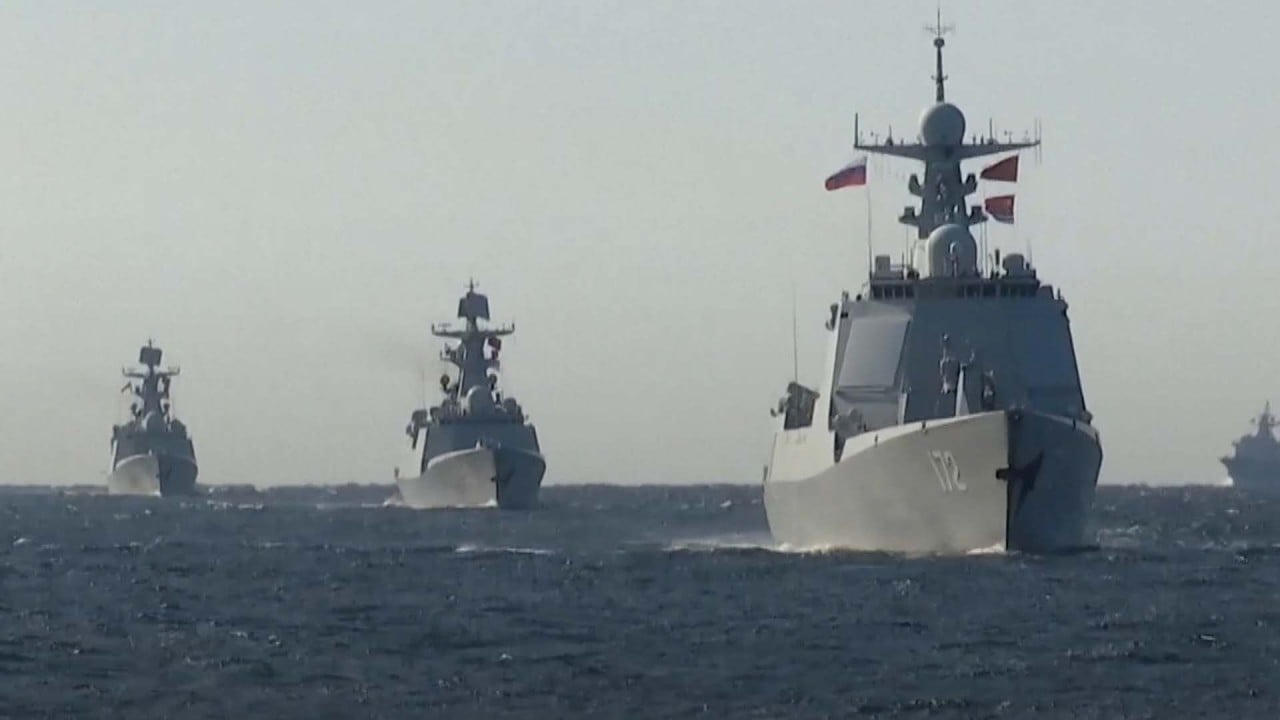 01:29
China and Russia conduct joint naval drills in Sea of Japan
China and Russia conduct joint naval drills in Sea of Japan
According to Cheung Mong, an associate professor with the School of International Liberal Studies at Waseda University in Japan, the US Navy was highlighting its alliance with Japan in response to the recent activity by China and Russia.
"Since last year, the US and Japan have conducted joint drills in the South China Sea many times, but this is the first time China and Russia have staged a joint [naval] drill in recent years," he said.
"Both the US and Japan have attempted to highlight their partnerships when dealing with China, with the US hoping that Japan will play an active role in the
Taiwan
contingency, while Tokyo wants Washington's support in the Diaoyu Islands issue," he said, referring to a territorial dispute between China and Japan over a
group of uninhabited islands
in the East China Sea.
In last week's exercises, five Chinese and five Russian warships
sailed through the Tsugaru Strait
– which separates the Japanese islands of Honshu and Hokkaido – from the Sea of Japan on October 18, according to the Japanese defence ministry. Five days later, the Chinese defence ministry said 10 naval vessels and six helicopters from the two nations had carried out joint patrols in the Sea of Japan, Western Pacific and the East China Sea for a week starting from October 17.
This week's joint drills were being used by the US as another show of cooperation and military might, according to Lu Li-shih, a former instructor at Taiwan's Naval Academy in Kaohsiung.
"The China-Russia drills in Japanese waters were a way to counter the naval exercises in the region earlier this month, led by American and British aircraft carriers," Lu said. "That has then pushed the US to highlight its military presence in the region through the naval drill with Japan this week."