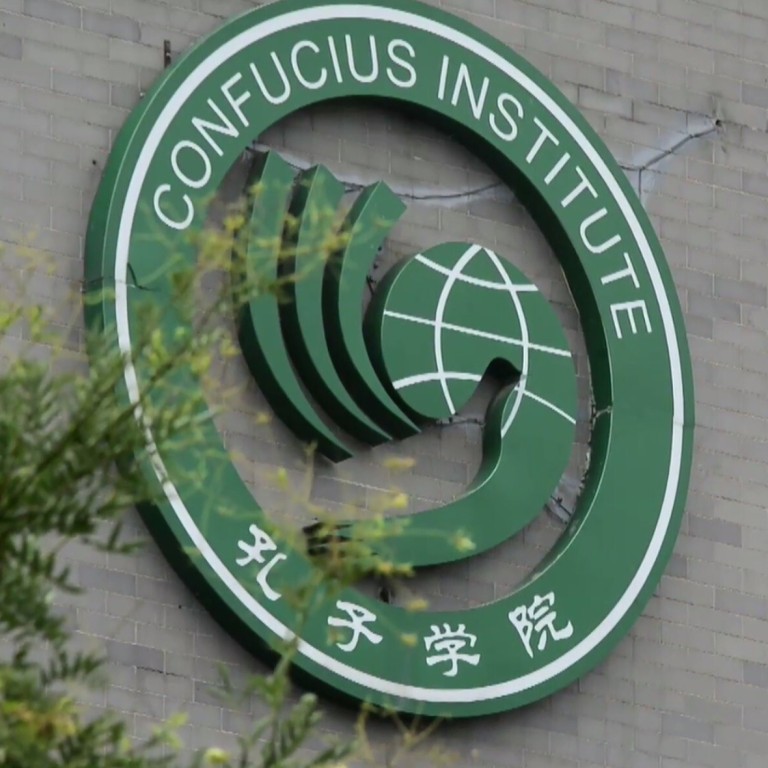 EU lawmakers raise alarm on China's efforts to 'interfere in European democracies'
Committee urges the bloc to set up a task force to monitor perceived threats
Confucius Institutes accused of asserting strict control over research and teaching on China
European lawmakers have raised the alarm over what they say are Beijing's growing efforts to disrupt democratic processes in the EU, amid a smattering of instances of alleged Chinese political interference across the bloc.
At a hearing in Brussels on Tuesday, a special committee looking at outside interference and disinformation at the European Parliament urged the
European Union
to do more to counter the perceived threat, demanding a special task force be established for "monitoring interference coming from China".
The recommendation comes after the committee sent a delegation to Taipei last week to "study Taiwanese experiences in addressing interference and manipulation campaigns".
In a sign of the rising anxiety about Beijing, the committee's 33-page draft report contained 40 references to China, more than twice the number of mentions made of Russia, which has long dominated the debate on foreign interference and disinformation in Brussels and other European capitals.
The report will be put to the parliament for a non-binding vote early next year.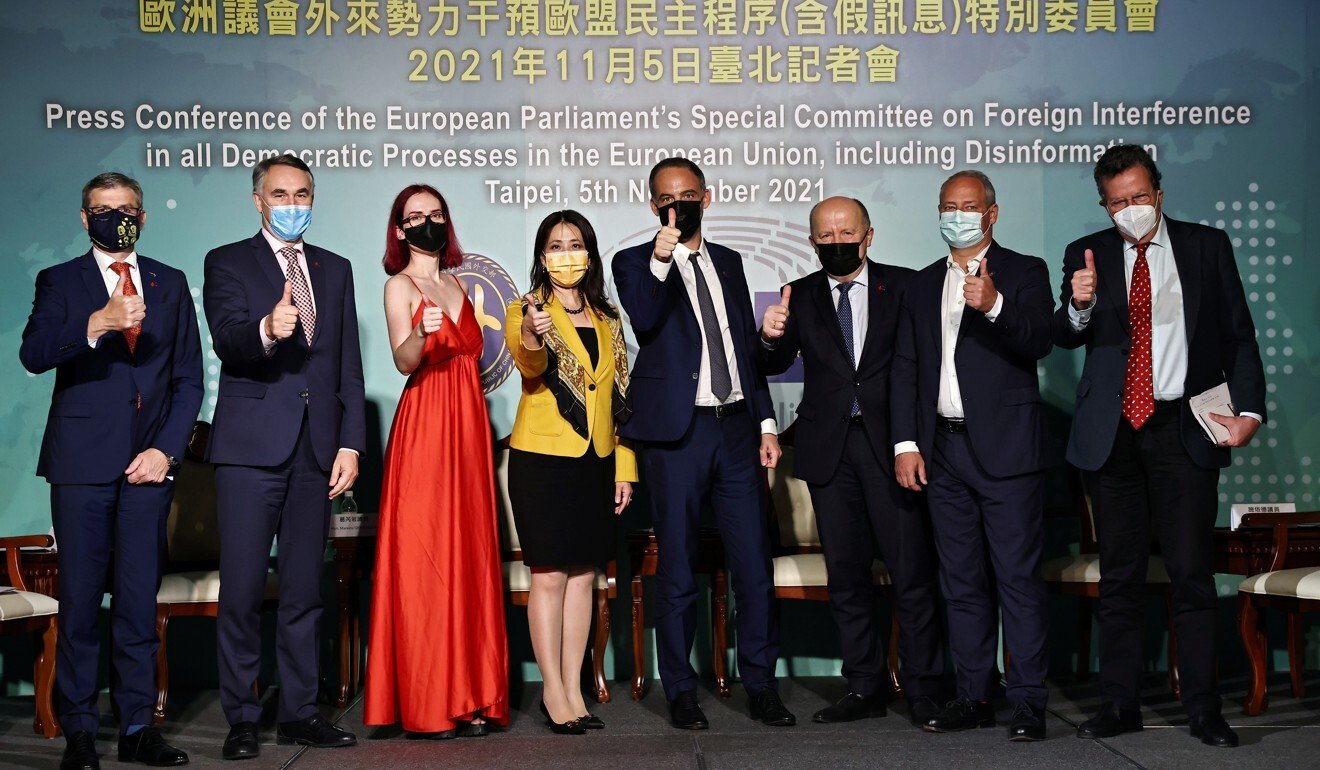 The report's lead author, Sandra Kalniete, a Latvian MEP and former foreign minister, said the EU was failing to keep up with technologically sophisticated adversaries, comparing efforts to contain disinformation and interference to "using a race car to catch up with a rocket ship".
She called on the EU to create a specific sanctions regime related to "foreign interference and disinformation campaigns orchestrated by foreign state actors".
Confucius Institutes at European universities
came in for special mention, with the lawmakers saying the facilities exercised "strict control over all topics related to China in the field of research and teaching", as well as enabled "the theft of scientific knowledge" across "around 200" such organisations in Europe.
Confucius Institutes are state-backed language and cultural centres, a number of which have been accused of being used "by China as a tool of interference within the EU".
Other issues cited include "elite capture", accusing former French prime minister Jean-Pierre Raffarin of being "actively engaged in promoting Chinese interests in France", and former Czech European commissioner Štefan Füle of working for CEFC China Energy, a Chinese state-owned energy behemoth.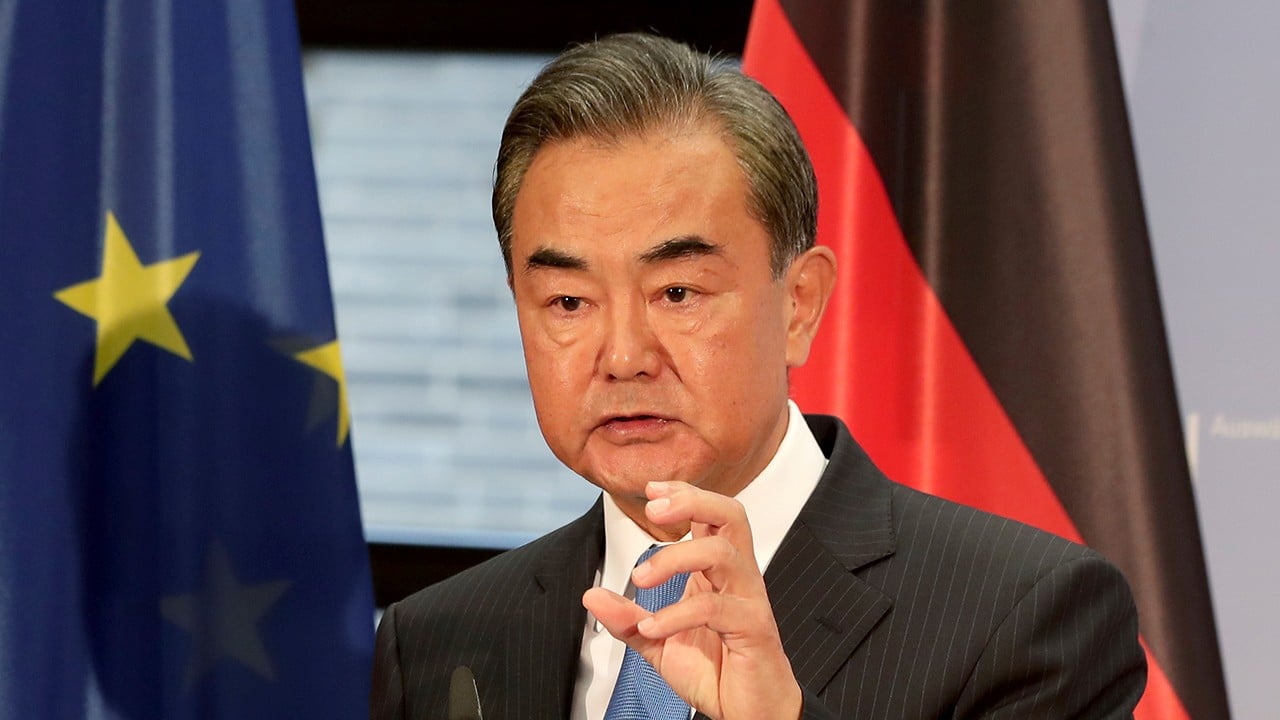 04:45
China's most-senior diplomats, Wang and Yang, conclude back-to-back visits to Europe
China's most-senior diplomats, Wang and Yang, conclude back-to-back visits to Europe
The lawmakers also flagged the postponement of an exhibition on the 13th-century Mongol emperor Genghis Khan at a museum in the French city of Nantes last year, with organisers claiming China's Communist Party tried to "censor its narrative".
Addressing the committee on Tuesday, Stefano Sannino, secretary general of the EU's External Action Service, said the bloc needed to "raise the cost of this interference", to deter actors including China.
"We cannot remain idle as foreign powers are interfering in our societies," he added.
A spokesman for the Chinese mission to the EU told the South China Morning Post that China is "firmly opposed to any form of interference in the internal affairs of other countries".
"However, there are some countries and some people in the world who always wish to export their values and try to influence and change the systems of other countries and the way of life of other people. Such attempts will not work and are bound to fail," he added.
The EU's recent history of addressing Chinese disinformation is patchy. Last year, it toned down part of a report about Chinese state-backed disinformation because it feared Beijing would retaliate by withholding medical supplies.
The initial version of the report described China as running a "global disinformation campaign" to deflect blame for the coronavirus outbreak using "both overt and covert tactics".
The section was removed after Beijing intervened and warned EU diplomats based in China there would be unspecified repercussions.
When previously grilled by the special committee on whether the EU would establish a specific task force on China, top diplomat Josep Borrell said he had neither the resources nor the mandate to do so.
"Today, we don't have a mandate to study disinformation about China," Borrell told the committee in March. "We have very little resources to study disinformation from China."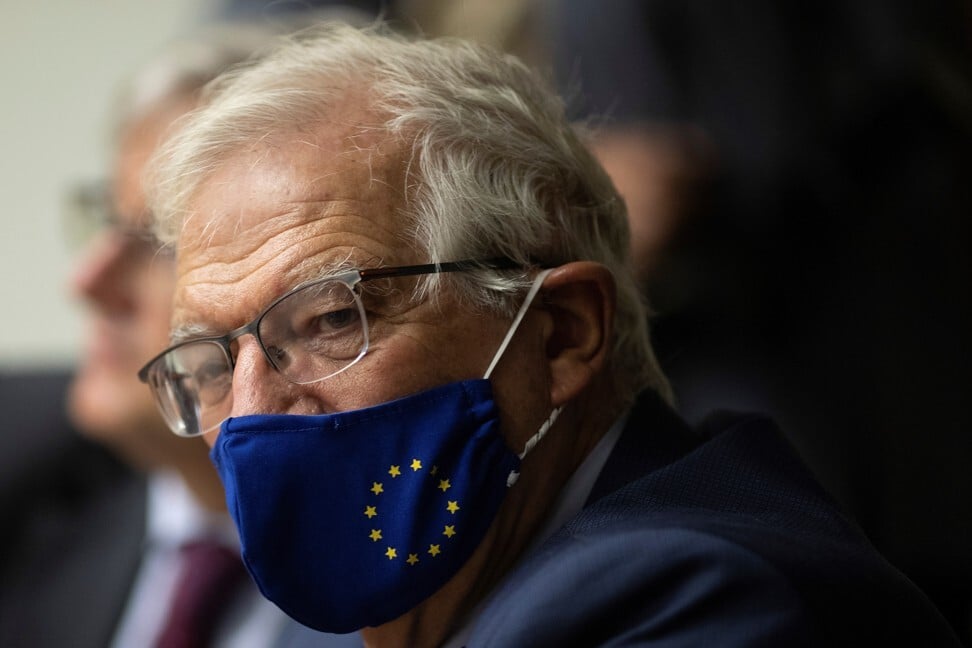 Since then, there has been a spike in incidents which have sharpened awareness of alleged interference across European countries.
Before a landmark vote on expanding EU ties with Taiwan last month, Chinese ambassador to the bloc Zhang Ming wrote to European Parliament President David Maria Sassoli, asking him to "leverage" his role to sway the vote.
Katalin Cseh, a Hungarian MEP, said the letter was "another reminder that China's blatant disregard for democracy and democratic processes is very much our concern".
In the same month, two separate events intended to promote a book on Chinese President Xi Jinping at Confucius Institutes in German universities were abandoned under pressure from Chinese officials, local media reported.
Also in October, Danish election candidate Thomas Rohden accused the Chinese embassy in Copenhagen of removing 10 election posters featuring the Tibetan flag from positions outside the building – a move the Danish foreign minister described as "worrying".
Luke Patey, a researcher studying Chinese influence in Europe at the Danish Institute for International Studies, said these "small fights China picks at the local level" were more likely to colour European opinion than geopolitical events taking place in far-off theatres.
"It leaves an indelible mark on public opinion towards China when Chinese embassies try to strong-arm local film festivals to not show Ai Weiwei documentaries or pressure zoos to ensure their maps show Taiwan in the same colour shade as mainland China," Patey said, referring to the dissident Chinese artist.
"These local acts might seem irrelevant, but they resonate with locals much stronger than geopolitical debates over the South China Sea or the Belt and Road Initiative."
Irish MEP Clare Daly, shadow rapporteur for the report from the Left group, took aim at "fantastical" assumptions of "so-called foreign interference by Russia and China", saying that "even when it's real it's not a serious threat to European democracy".
Daly said the parliament needed to be "very careful" about a section of the report referring to the potential use of foreign diasporas by governments as a means of disseminating disinformation, describing it as "not far away from fifth-column talk".