COP26
Get more with myNEWS
A personalised news feed of stories that matter to you
Learn more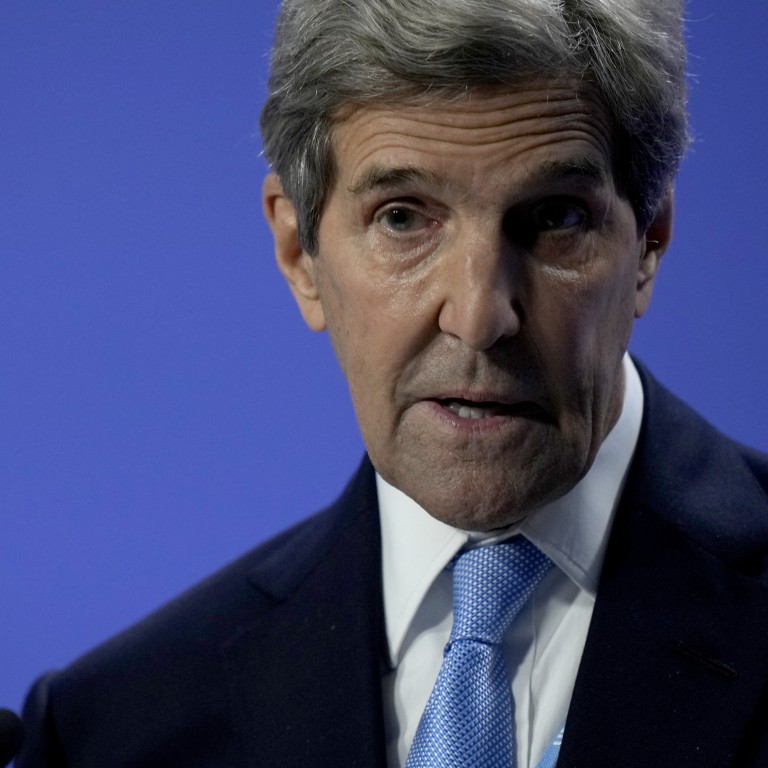 COP26: US and China issue a surprise statement pledging increased collaboration on climate
'We need to raise ambition and we need to take action in this decisive decade,' US envoy John Kerry says
China and US held more than 30 meetings over the last 10 months to develop the initiative, Beijing's climate envoy Xie Zhenhua says
The United States and China unveiled a surprise commitment to ramp up collaboration on climate action on Wednesday, with Washington's top climate envoy saying that despite tensions between the two countries, cooperation was the "only way to get things done."
Announced in the closing days of the COP26 climate conference in Glasgow, Scotland, the joint declaration includes commitments to cooperate on cutting methane emissions; protecting forests; improving technology and information exchanges; and ramping up the use of renewable energies.
"I think this is only the beginning, and if we work hard we can take this to a better level," John Kerry, the US
climate change
envoy, told reporters in Glasgow.
As the world's two largest emitters of greenhouse gases, the US and China need to "show the way", Kerry said. "We need to raise ambition and we need to take action in this decisive decade."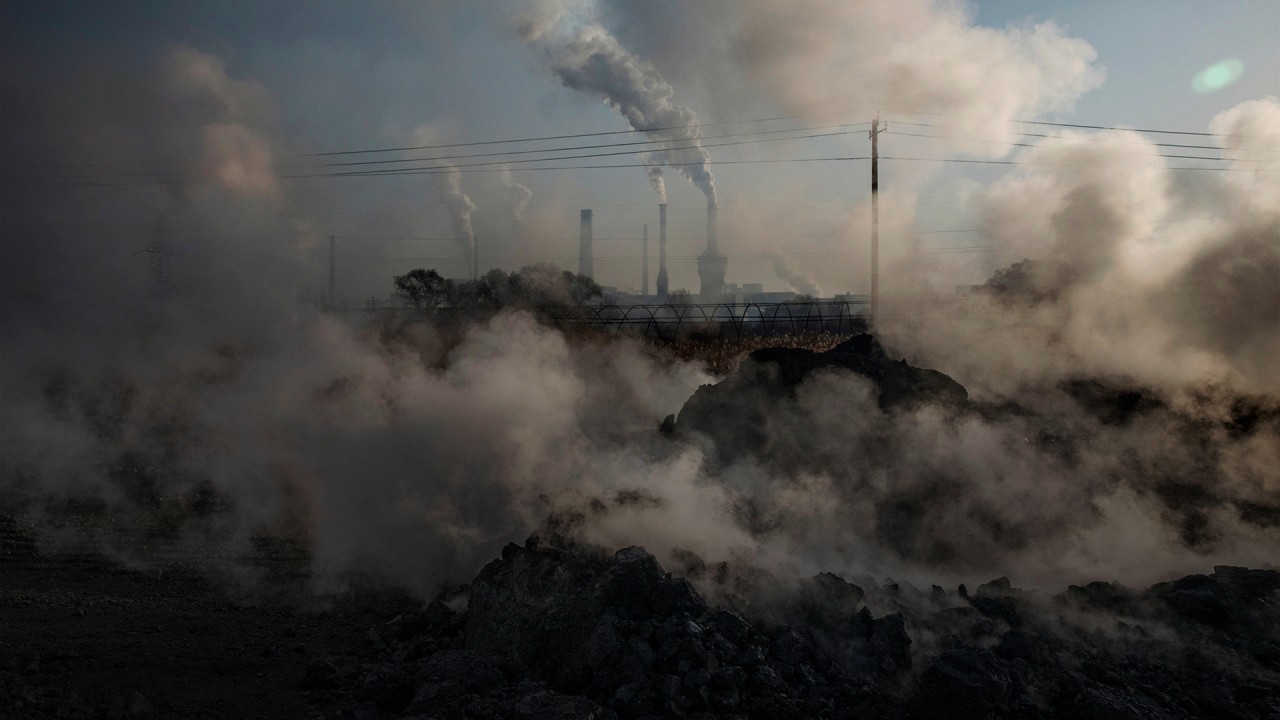 03:38
COP26 Glasgow, the UN Climate Change Conference: last chance to save the planet?
COP26 Glasgow, the UN Climate Change Conference: last chance to save the planet?
The joint declaration also announced the establishment of a working group tasked with enhancing climate action in the 2020s.
The group will meet regularly to discuss "concrete actions" such as technical exchanges, meetings of governmental and non-governmental experts, and scrutiny of how the joint declaration's provisions were being instituted.
Wednesday's agreement was the result of more than 30 virtual and in-person meetings between US and Chinese climate officials over the past year, Xie Zhenhua, China's chief climate negotiator, said.
Both sides committed to "enhanced climate action in the 2020s under the framework of the Paris agreement," Xie said, telling reporters that a "gap" remained between current efforts by China and the US and the goals laid out in the 2015 agreement.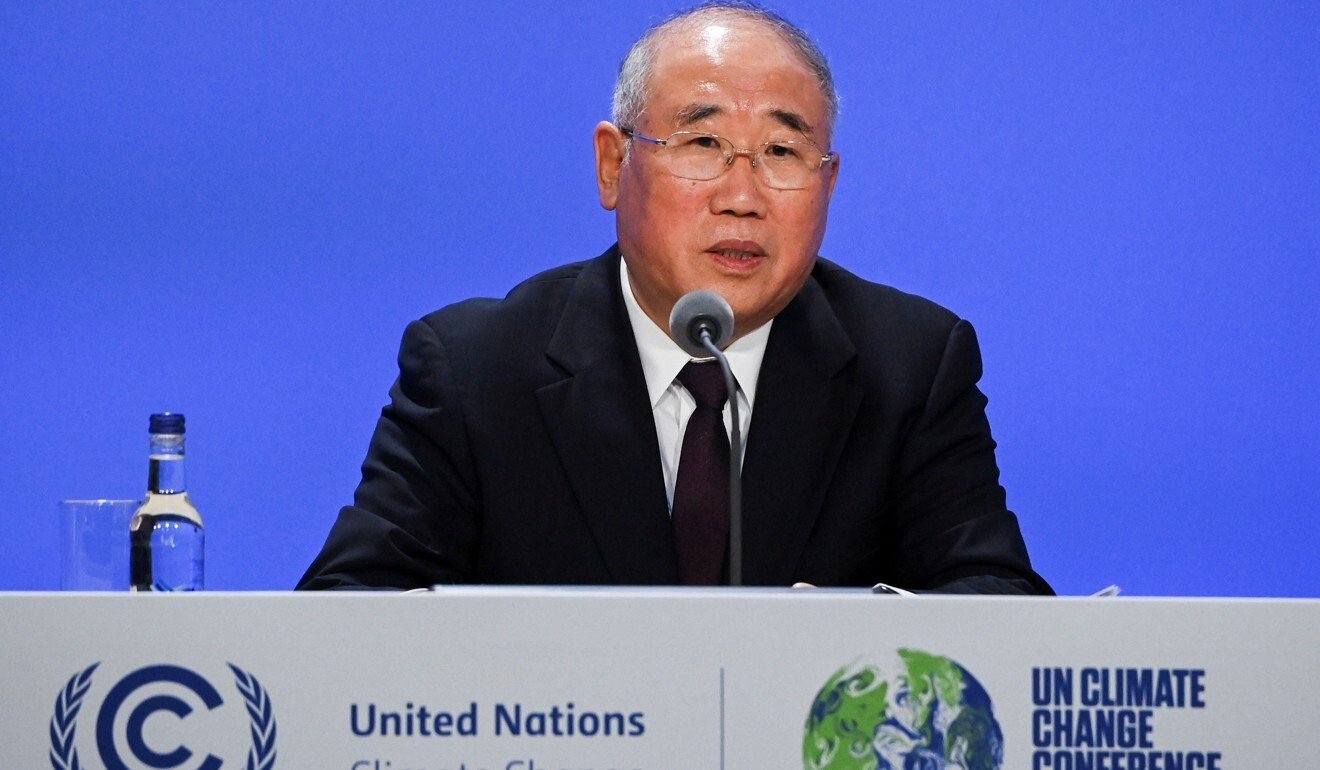 Under the Paris accord, countries committed to keep global temperature increases between 1.5 and 2 degrees Celsius.
"We will jointly strengthen climate action and cooperation with respect to our respective national circumstances to accelerate a green, low-carbon transition and technological innovation, in order to fill the gap," Xie said.
The declaration also includes a commitment by China to develop a "comprehensive and ambitious" plan on methane reductions before the COP27 summit, expected to take place in Egypt next November.
But it does not include an updated commitment by China to reach peak emissions before its current target of 2030, which Kerry has previously said is too late.
While the joint declaration offered little in the way of new quantitative targets, it was seen as a boon to efforts to secure an ambitious outcome from the Glasgow meetings, where negotiations are under way to develop new rules to keep
climate change
in check.
"The announcement is indeed important and the significance is that it happened at all," said Kelly Sims Gallagher, academic dean and director of the climate policy lab at Tufts University's Fletcher School of Law and Diplomacy.
"The fact the two countries could find a way to release a joint statement at a time when the bilateral relationship is so strained sends an energising signal to the COP26 negotiators because it demonstrates that these two major emitters can still work together," she said.
UN Secretary-General António Guterres welcomed the declaration, posting on Twitter: "Tackling the climate crisis requires international collaboration and solidarity, and this is an important step in the right direction."
Cecilia Han Springer, senior researcher at Boston University's Global China Initiative, called the agreement "quite comprehensive" but said the stand-out provisions were those concerning the methane cuts.
"Methane is really the key and exciting area to see this cooperation, because both countries are facing major problems from greenhouse gas emissions, and methane in particular," she said. "There's a lot of technical exchange that can be done."
The surprise announcement came despite repeated warnings from Chinese officials that Washington should not expect their cooperation on issues like
climate change
and nuclear non-proliferation while tensions remain in other areas.
Such tensions flared again last week when US President
Joe Biden
accused China of having "walked away" from the climate issue, after Chinese President Xi Jinping chose not to attend the COP26 summit in person.
Asked whether US concerns about forced labour in China's solar energy supply chain had come up in talks ahead of the joint statement, Kerry said that the Biden administration had been "honest" and articulated its differences with China, but indicated that he hoped to keep climate talks insulated from such grievances.
"My job is to be the climate guy and stay focused on trying to move the climate agenda forward," he said.
Kerry likened US-China collaboration on climate action to efforts by Washington and the former Soviet Union to scale down their nuclear arsenals during the Cold War, even as then-President Ronald Reagan called the USSR an "evil empire".
While the US would not ignore its grievances with China, Kerry said that the climate agenda "must be free of that in order to be effective" and induce more countries to take needed actions.
Additional reporting by Jacob Fromer