COP26
Get more with myNEWS
A personalised news feed of stories that matter to you
Learn more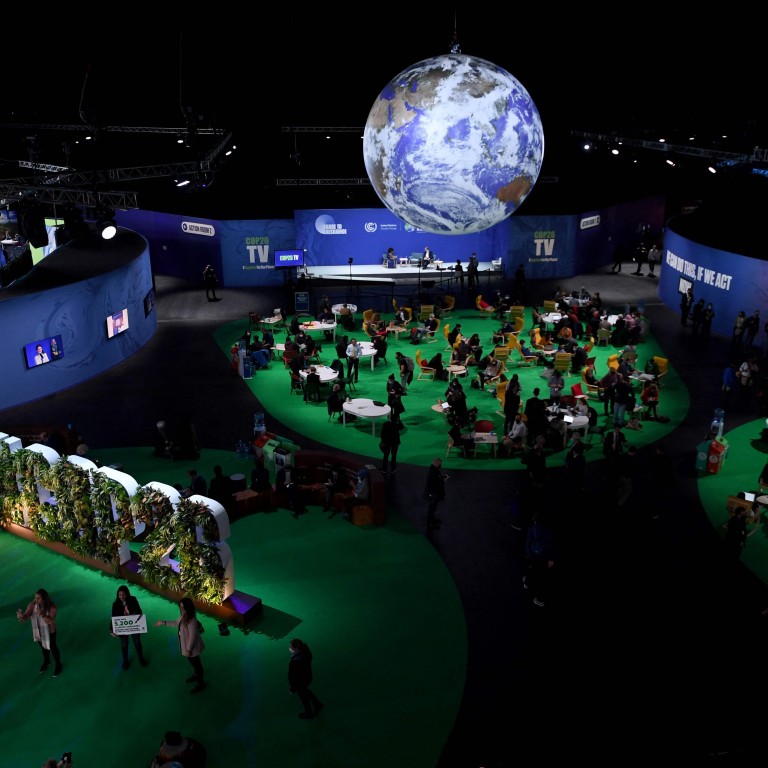 COP26 summit: China's climate commitments in the spotlight after coal pledge is watered down
A last-minute intervention by India and China downgraded a pledge to end the use of the fossil fuel, a move condemned by vulnerable nations
Overall reaction to the deal was mixed after talks ended without a firm commitment to work to limit the rise in global temperatures to 1.5C
The conclusion of the
COP26 climate change summit
in Glasgow left many disappointed after a pledge on phasing out the use of coal was watered down following an intervention by China and India.
The agreement, issued on Saturday,
did not achieve its most ambitious object, of making all signatories commit to a target of limiting the increase in global temperatures to 1.5 degrees Celsius above preindustrial levels.
The last-minute intervention by India and China also saw a pledge to "phase out" the use of coal downgraded to one to "phase down" its use instead – a change criticised by representatives of many island states that are most at risk from rising sea levels.
"What we would like to express was not just our astonishment but our immense disappointment in the manner in which this has been introduced," the representative for Fiji told the summit.
However, it was the first explicit mention of targeting the use of fossil fuels in a United Nations climate agreement. Alok Sharma, the president of the summit, said the deal had "kept alive" the 1.5-degree target, but India and China should justify their actions.
UN Secretary General Antonio Guterres welcomed the deal but said it was "not enough".
"Our fragile planet is hanging by a thread," he said in a statement. "We are still knocking on the door of climate catastrophe."
The European Union's climate policy chief Frans Timmermans said the EU would have wanted to go even further on coal, describing the deal as a "disappointment".
Citing the region's own history with coal, Timmermans said: "We know that the longer you take to get rid of coal, the more burden you're putting on our natural environment, but also the more burden you put on your economy because coal is simply not a smart economic proposition either."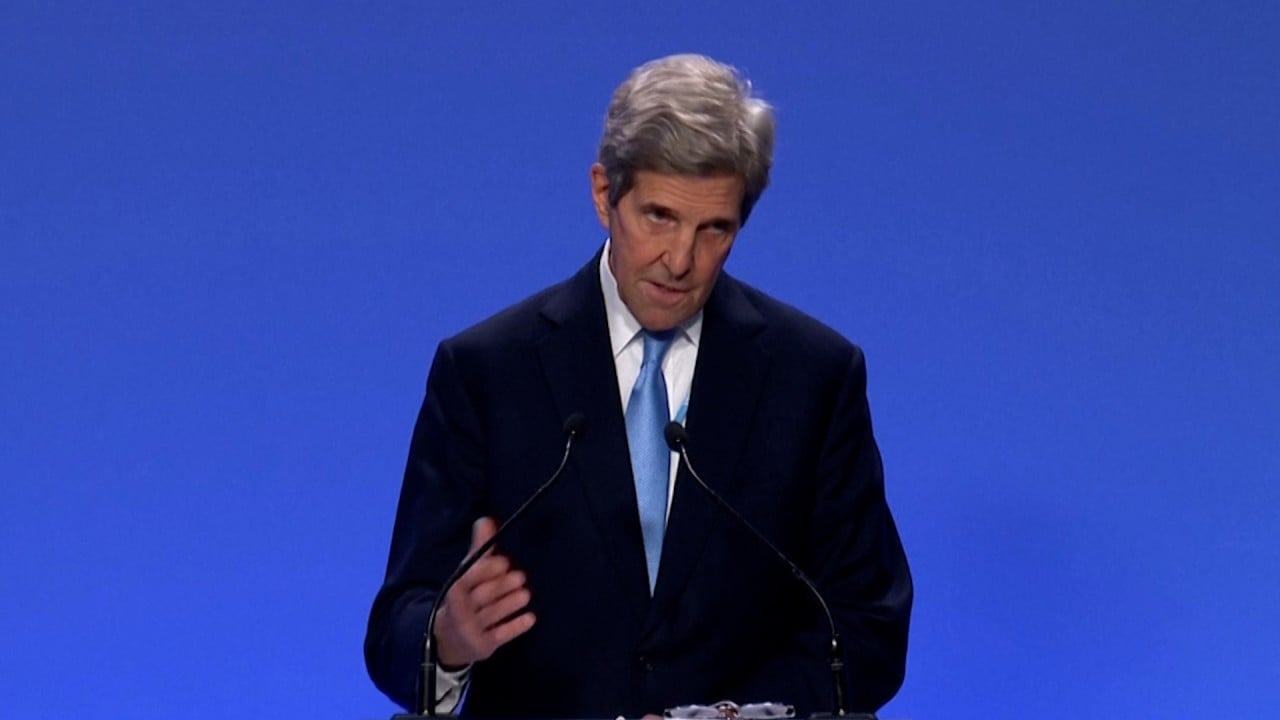 02:29
China and US unveil deal to cooperate on cutting emissions, phasing out coal and protecting forests
China and US unveil deal to cooperate on cutting emissions, phasing out coal and protecting forests
A commitment to reduce methane emissions by at least 30 per cent from 2020 levels by 2030
was signed by more than 100 countries
, but China, Russia and India – the biggest emitters – were missing.
China, which accounts for more greenhouse gasses than any other country, also refused to go further than its existing pledges to reduce greenhouse gas emissions.
Li Shuo, the senior climate and energy policy officer at Greenpeace East Asia, wrote on Twitter on Thursday that "setting
climate change
aside from the more toxic bilateral issues is good for the world".
But Li also warned that while the joint statement may help calm tensions among negotiators and "prevents the worst in US-China climate engagement – a decoupling", it is "far from saving the planet".
Last year Xi promised that China would reach peak carbon emissions before 2030 and become carbon neutral by 2060, but has not responded to calls to agree to more aggressive targets.
China's updated commitment to reduce emissions – known as its Nationally Determined Contributions – which was submitted to the UN ahead of COP26, only included a modest expansion of goals such as increasing the country's share of non-fossil fuels in primary energy consumption from 20 per cent to 25 per cent.
Being the largest greenhouse gas emitter, China's actions were heavily scrutinised. At the start of the summit teenage climate activist Greta Thunberg told the BBC the country was "out of touch with reality: as it continued to build coal power plants.
Li said that China's Nationally Determined Contributions cast a shadow on global climate efforts. In light of the domestic economic uncertainties, the country appeared hesitant to embrace stronger near-term targets, and missed an opportunity to demonstrate action, he said.
Xi's absence from the Glasgow summit was also criticised by Biden, who said China had just walked away from a gigantic issue at the start of the conference. Xi has not left China for almost two years since the start of the pandemic.
Beijing has previously pledged to stop financing overseas coal power plants but is still building new ones domestically, approving a slew of projects last year in an attempt to help the recovery from the pandemic. The capacity of new coal plants being approved in 2020 was over three times that of 2019, according to the agency China News.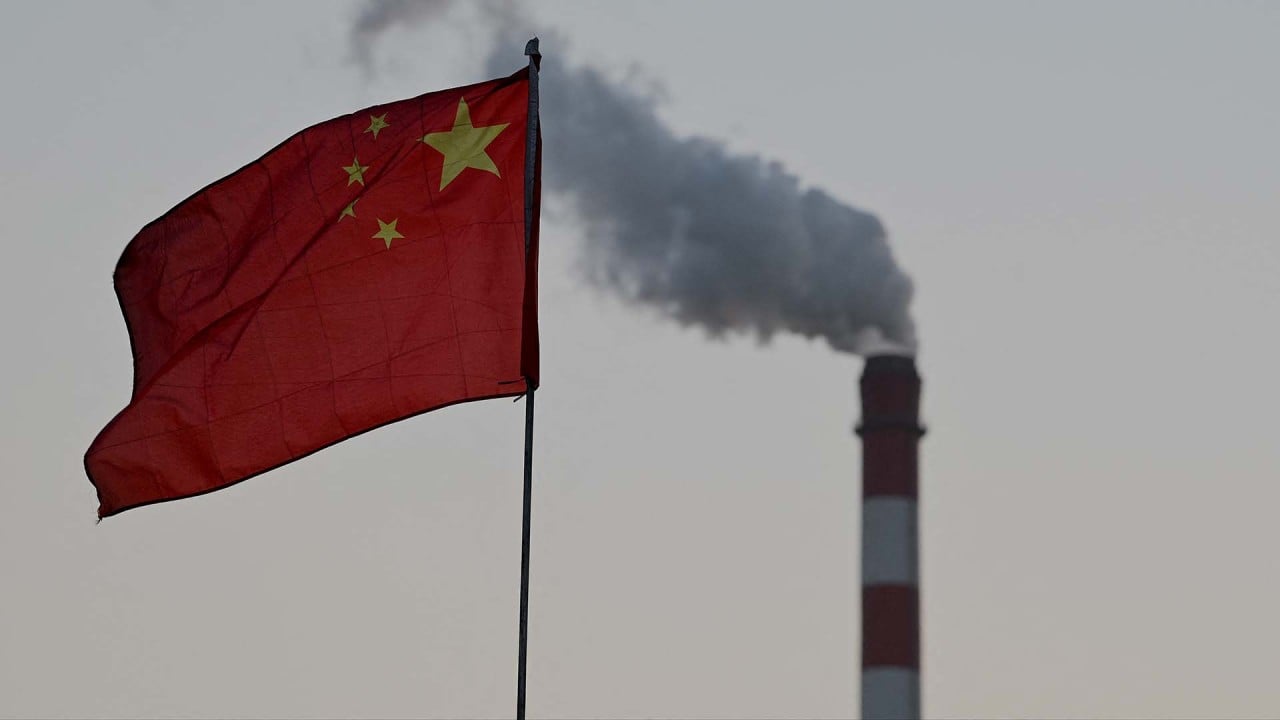 01:42
China increases coal production to ensure winter supplies, easing energy shortage
China increases coal production to ensure winter supplies, easing energy shortage
"China was still in a development phase but it has greatly reduced its peak carbon emissions. In fact, during the peak global emissions, the per capita emissions in developed nations are much higher than that of China," Xie said in a briefing last week.
"China has been working hard to manage climate change, by cutting down the peak carbon emissions and reducing the time frame. Therefore, this issue should be assessed from a historical and holistic perspective."