Interpol
Get more with myNEWS
A personalised news feed of stories that matter to you
Learn more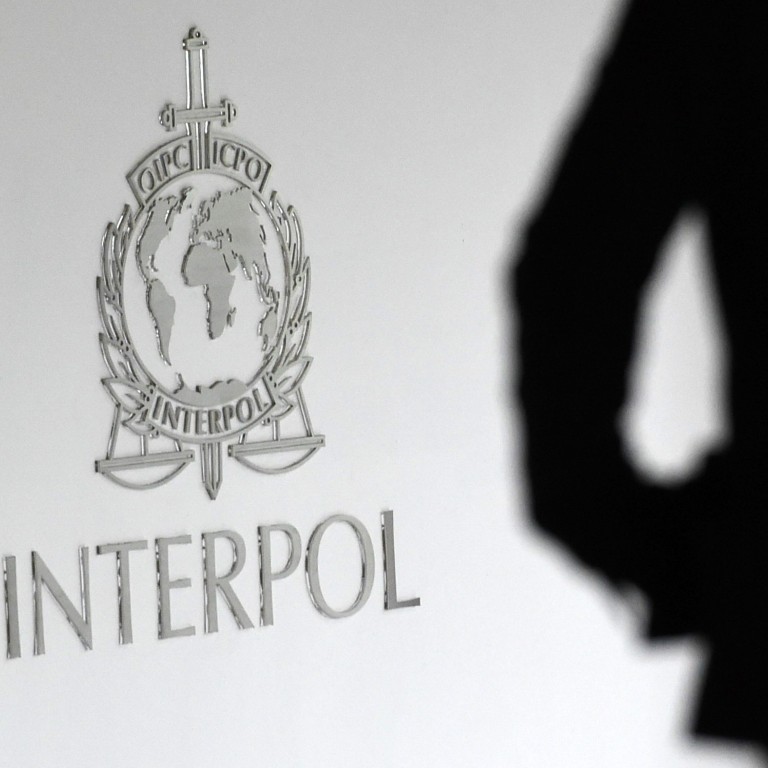 China's nominee to Interpol committee opposed by lawmakers from 20 countries
Electing Hu Binchen would endorse misuse of the police body such as issuing its global alerts to persecute dissidents, legislators say in letter
Hong Kong, Uygur, Tibetan, Taiwanese and Chinese activists abroad would be endangered, they argue
More than four dozen lawmakers from 20 countries have written to their governments opposing the nomination of Hu Binchen from China's Ministry of Public Security for an oversight position at global policing organisation
Interpol
.
Hu has been put forward as a candidate for the body's 13-member executive committee, which supervises the work of Interpol's general secretariat. The election for the committee, which meets three times a year and sets organisational policy and direction, will be held next week during Interpol's general assembly in Turkey.
The legislators, members of the Inter-Parliamentary Alliance on China, said Hu's potential election raised alarm given concerns over China's attempts to enforce its laws abroad and alleged misuse of Interpol's
red notices, or alert system
.
"The government of the People's Republic of China has repeatedly abused the Interpol red notice to persecute dissidents in exile," they said in the letter, which has 50 signatories. "Most recently, Uygur activist Idris Hasan was arrested in Morocco following a since-deleted red notice filed by the [Chinese] government.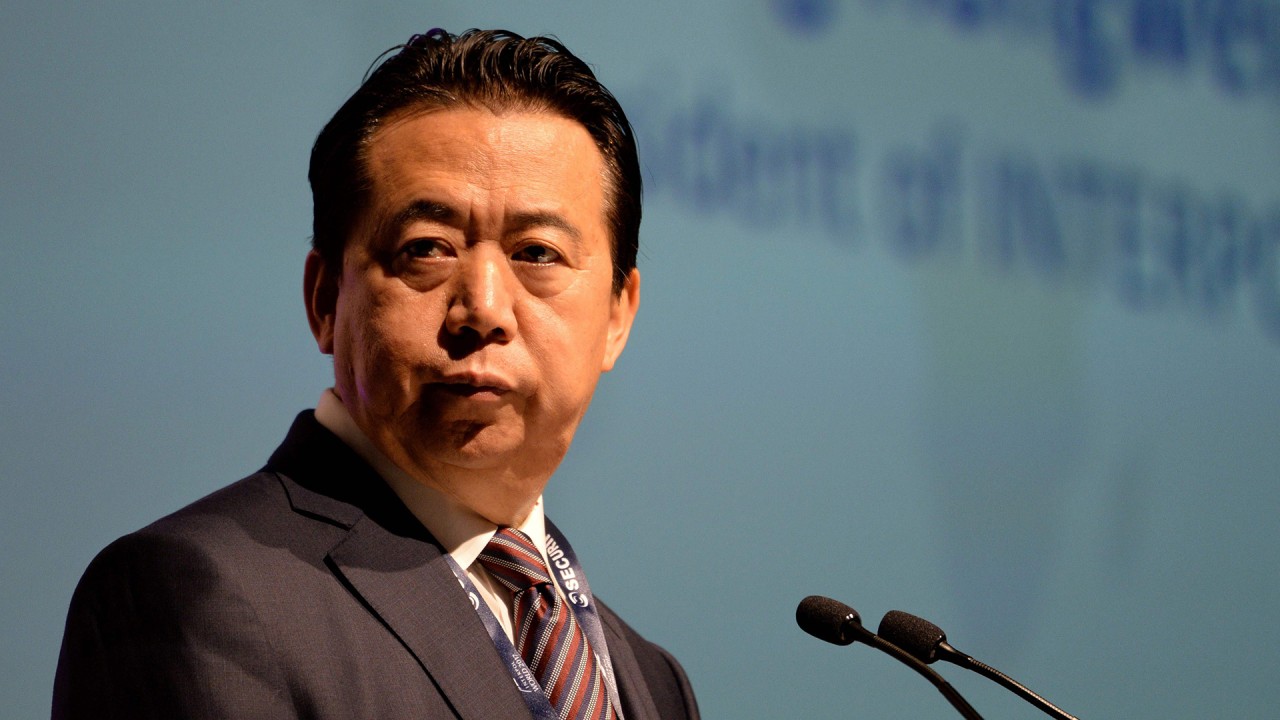 01:09
China says asylum for ex-Interpol president's family is 'complete misuse' of French law
China says asylum for ex-Interpol president's family is 'complete misuse' of French law
"By electing Hu Binchen to the executive committee, the general assembly would be giving a green light to the [Chinese] government to continue their misuse of Interpol and would place the tens of thousands of Hongkonger, Uygur, Tibetan, Taiwanese and Chinese dissidents living abroad at even graver risk."
The red notice that
Beijing requested for Hasan
, whose Chinese name is Yidiresi Aishan, was cancelled by Interpol less than a month after he was detained in Morocco in July. The speed of the cancellation drew allegations that Interpol had failed to protect against the system's misuse by China.
Hasan remained in detention in Morocco and fighting repatriation to China after Beijing sent an
extradition request
under an agreement between the two countries, ratified in January.
Hu has worked in the Chinese ministry for more than two decades and is deputy director general of its international cooperation department.
His nomination comes three years after Meng Hongwei, Interpol's former president and a former vice-minister of the same Chinese ministry,
disappeared on a visit to China
, sending shock waves through the international law-enforcement community.
Meng had resigned from his Interpol position under mysterious circumstances, and in 2019 was sentenced to 13½ years in jail for corruption.
Reinhard Bütikofer, a German member of the European Parliament and one of the letter's signatories, said that while Meng was in office there were reports of him trying to change Interpol's operations and give greater power to the executive committee – assumed to be on behalf of the Chinese government.
A 2019 report by The Wall Street Journal said Meng had tried to push for the Interpol presidency and executive committee to have greater power and budget.
World Uygur Congress president Dolkun Isa, who had a red notice against him from China for 20 years, along with Hong Kong activists Nathan Law Kwun-chung and Ted Hui Chi-fung and 17 other dissidents also wrote a letter opposing Hu's election.
Interpol has denied accusations that members of its executive committee could influence the issuing or cancellation of red notices, and said they had unpaid, part-time roles while remaining in posts in their own countries.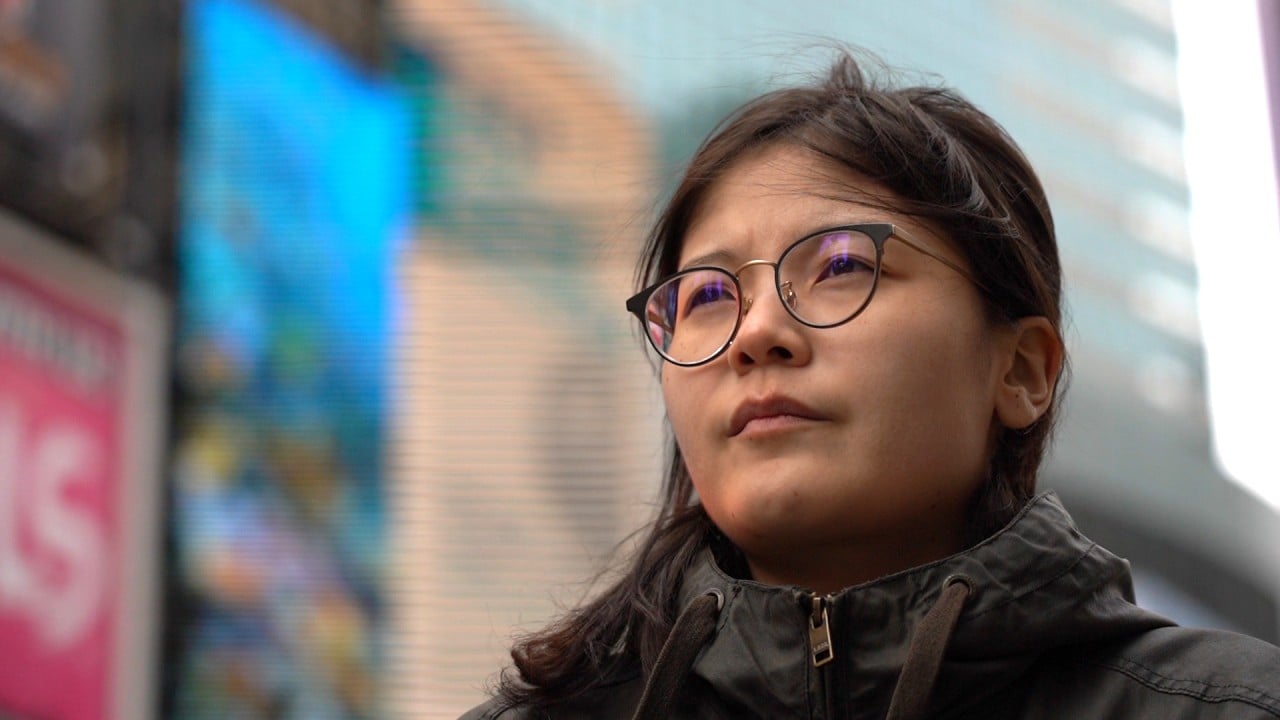 12:39
What happened to our parents? Uygur sisters seek answers
What happened to our parents? Uygur sisters seek answers
"As a global law enforcement organisation, Interpol provides a neutral platform for police to work directly with their counterparts, even between countries which do not have diplomatic relations," it said.
Bruno Min, legal director at legal NGO Fair Trials, who is leading a campaign to reform Interpol, said his organisation was concerned about a lack of transparency over nomination and election of candidates.
"We only know about Hu being a candidate because of leaks," Min said. "The details haven't been released, so the candidates are not subject to any public scrutiny, and to our understanding there is very little opportunity for Interpol member states to [scrutinise them].
"If these countries really cared about Interpol and its reputation, surely the experience of what happened with Meng Hongwei should be very fresh in their minds and that should require them to be extra cautious about appointing someone from China into an influential role in the organisation."
This article appeared in the South China Morning Post print edition as: beijing's pick for job at interpol faces opposition