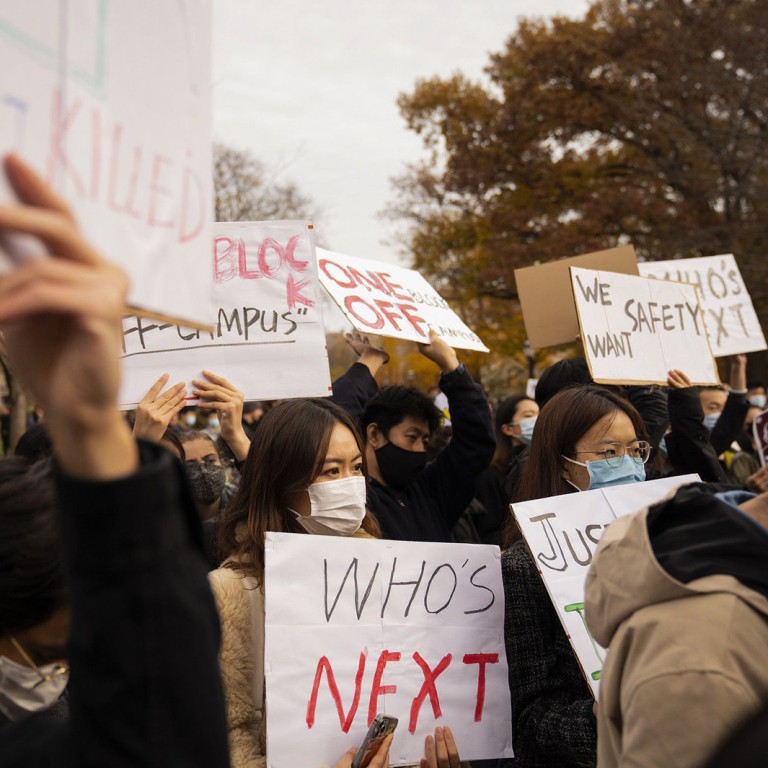 Chicago's Chinese students fear death in wake of fatal shooting
At an emotional rally held a week after the killing of Dennis Zheng Shaoxiong, some attendees say the diplomas are not worth their lives
While the University of Chicago searches for a solution, divided opinions on policing reveal the gap between campus and surrounding neighbourhood
The killing in broad daylight of
a Chinese graduate
two weeks ago on a Chicago street has become a catalyst for
students from China
who fear the US city's growing reputation for gun violence.
Dennis Zheng Shaoxiong was the third student or recent graduate from the University of Chicago to have been fatally shot in the city within the past year, and the second to die in the Hyde Park neighbourhood, where the campus is located.
None of the deaths were related, but they brought Chicago's biggest problem close to the students, especially those who grew up in countries where gun violence is non-existent.
The immediate response from the city was to increase police presence, even as others pushed back, saying Hyde Park already had two police forces plus unarmed security guards, and that over-policing could further harm black and brown-skinned residents.
A week after Zheng's death, around 200 students, many from the university's international Chinese cohort, held an emotional rally on campus, yelling demands into a megaphone and arguing with each other over solutions.
Among them was Zheng's girlfriend Shirley Cai, also from China, who is studying political science and understands the American struggle with gun violence. She arrived late and stayed on the outskirts of the crowd, trying to remain calm.
"This tragedy happens so many times, and we cannot just let it happen again and again and say, 'Oh, we're so glad that it's not me this time. OK, who's next? Probably not me,'" Cai said. "And it's OK to just be like that. It's OK to let this happen."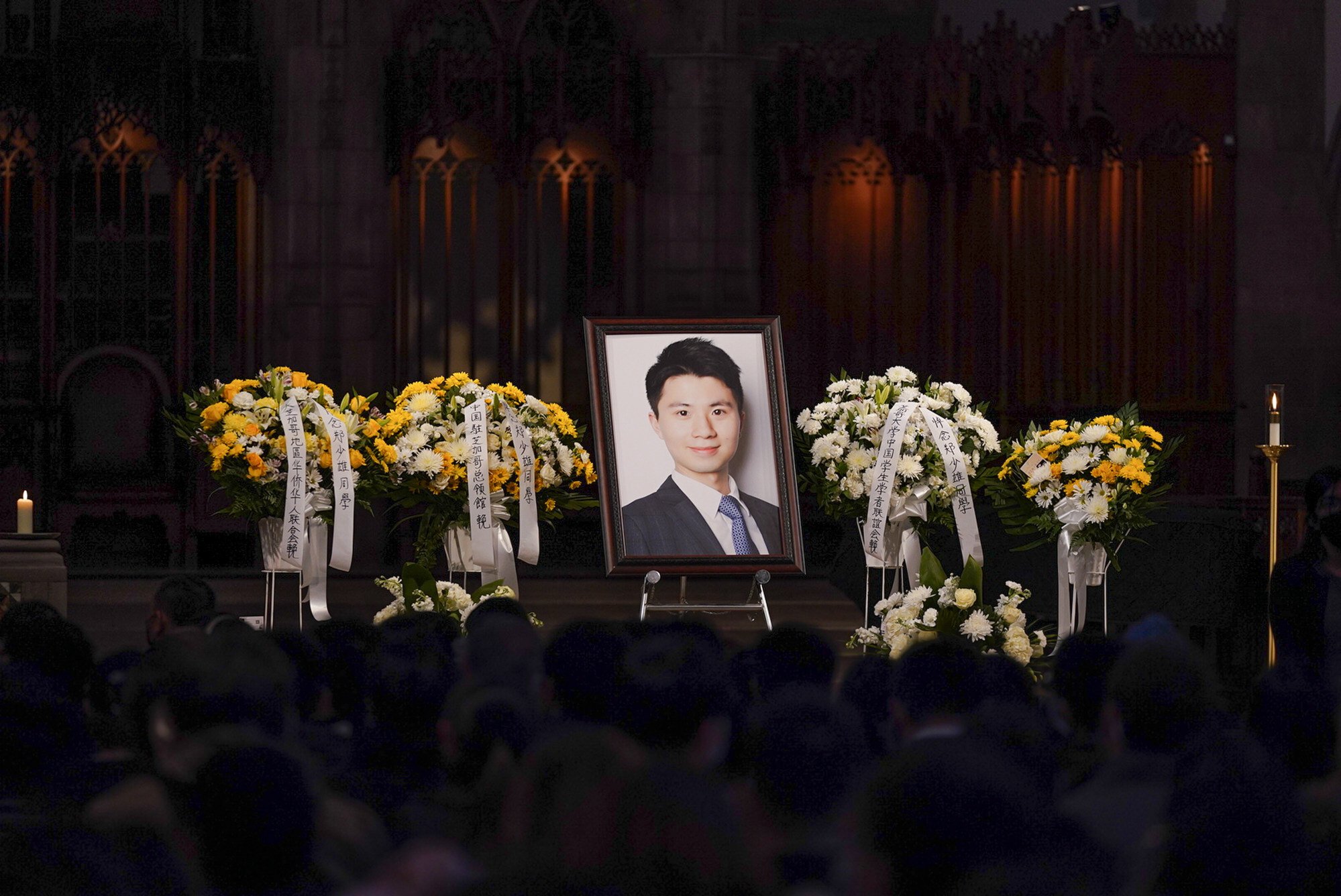 Since Zheng's death, Cai has stayed busy hopping from meeting to meeting to help organise his memorial, and speaking with advisers about her future plans – she was in the middle of applying for doctoral programmes when he died.
"We never feel any security here," she said. "We never feel safe. We're all afraid of death, and nothing has changed. Nothing changed here. People need to act, we need action, but action toward what?
"Security? Police? I feel like it's meaningless to talk about this when people die. You don't want to think about those issues as politics any more. It becomes other stuff."
On November 9, Zheng told Cai he had ordered her food delivery but needed to stop by his dormitory before they ate together. After half an hour with no word from him, she tried calling but got no answer.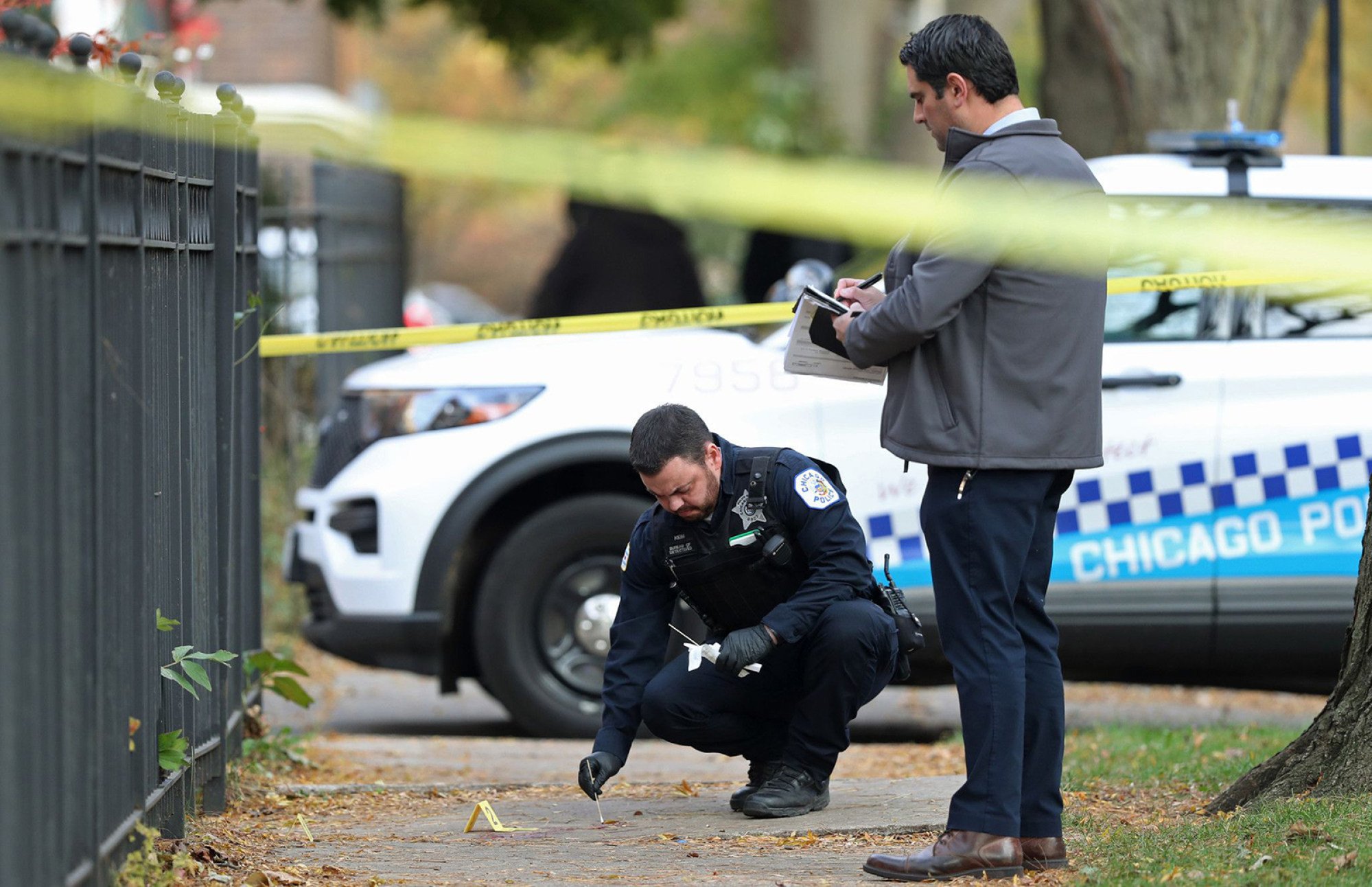 Then she saw the messages on Twitter and WeChat – a 24-year-old male had been shot. "I just panicked," she said. "I knew it would probably be him."
At a court hearing last week, prosecutors said Zheng was walking home from campus in the 900 block of East 54th Place when 18-year-old Alton Spann got out of a stolen Ford Mustang and allegedly tried to grab his bag.
According to witnesses, Zheng suddenly fell and Spann kept the gun pointed at him, prosecutors said.
Zheng's death was the fourth homicide in Hyde Park this year, according to the city's crime database, which also recorded 11 nonfatal shootings this year – compared to fewer than six nonfatal incidents and zero homicides in both 2019 and 2020.
The university faculty, staff and students all agree the violence should stop, but how to get there is where the community divides.
A letter to the president and provost – signed by almost 350 faculty and staff members – called for the university's 100-strong police force to expand its borders and increase surveillance and security.
They also wanted more shuttle routes for students and a committee to address violence in the neighbourhood. Finally, the letter demanded that the university engage with the South Side community to create a long-term plan.
At last week's rally, many said they no longer felt safe on campus and could no longer recommend the university to students from China, despite its prestige. Their lives were not worth the diploma, they said.
Those who spoke at the rally had a mix of opinions. One student suggested the narrative was complicated, and that safety was a privilege.
"I want to emphasise that this was an economically motivated crime, which means a lot of this results from the glaring inequalities between the Hyde Park community and the surrounding communities that have been exacerbated and perpetuated by the university and its practices of displacement," he said.
"So students should die?" someone in the crowd responded. "Students should not die. No one should die," the speaker said.
Da Teng, a 23-year-old doctoral chemistry student and friend of Zheng, said international students were visitors to Chicago and would not see the long-term solutions play out.
"We are essentially the victims of the social injustice of the United States. We just want our two to five years here to be safe," he said.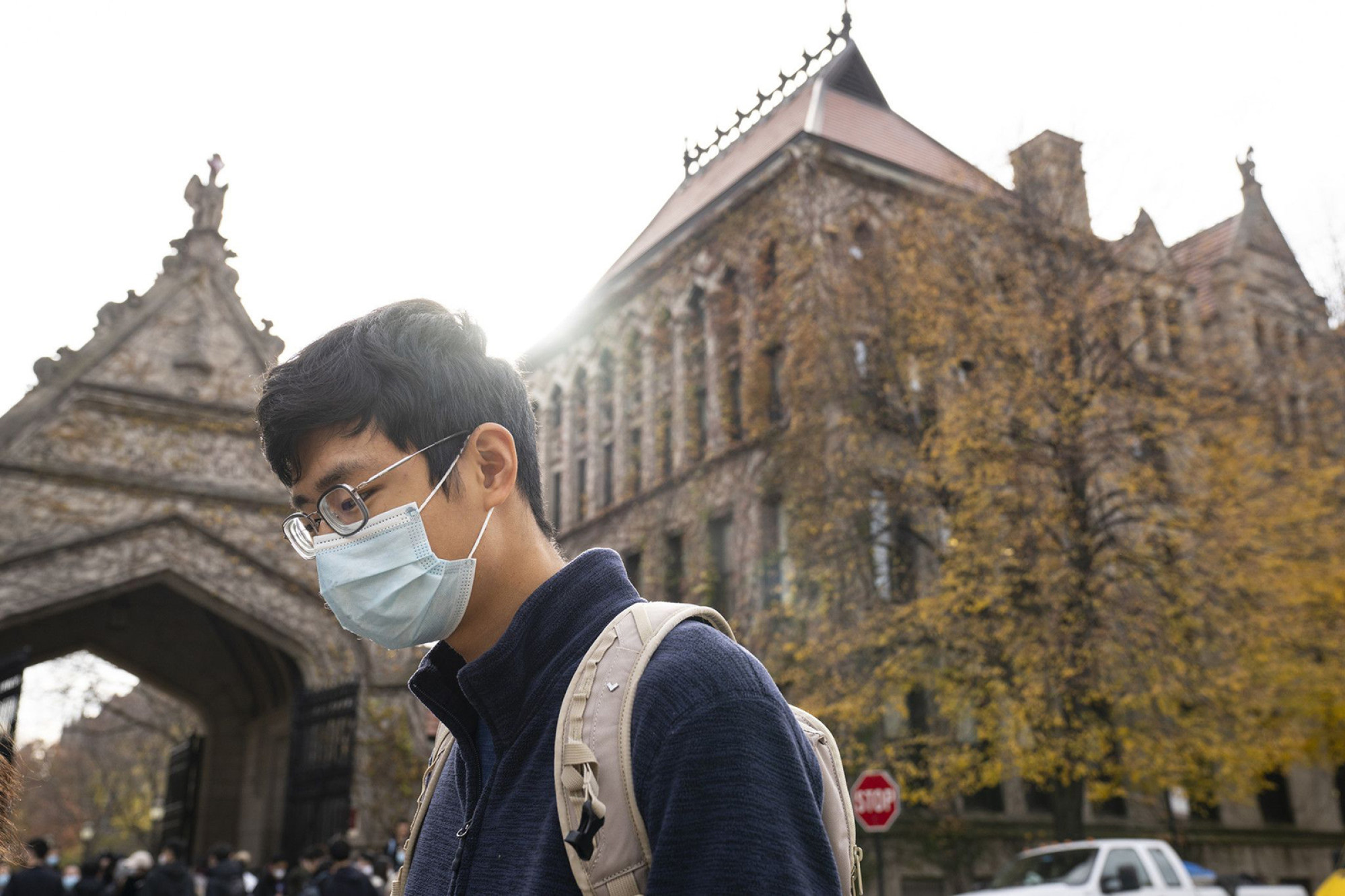 Chicago Police Board President Ghian Foreman, who was once shot at while growing up in the area, said the violence was not new, but at that time the gunshots were "pow pow" and at 10pm. Today, they were more often from semi-automatics and ripping through the middle of the day.
Foreman, a graduate of the University of Chicago's business school, was teaching a class there when Zheng was shot. His students were paralysed by fear upon realising what had happened, he said. "This was something very foreign to them."
"My initial reaction was to tell the students to take a deep breath and to calm down because there's nothing we can do about that," he said.
Foreman later tried to use the shooting as an opportunity to put the city's violence in perspective and discuss how his class was feeling emotions that many communities across the city feel every day.
"This is traumatic. Not just for the person who was shot or injured," he said. "It has impacts with big ripples, and this ripple has gone international. This impact is being felt in China. So violence isn't just a local issue. It's a global issue."
Foreman said it was important the university was using its muscle to ask the city for resources to stop the violence, but that they should be looking for solutions that benefited all of the city, not just Hyde Park.
"Here's a great opportunity for us to become one Chicago and to think about this as one team," he said. "This is all of our challenge as residents of Chicago. What we're dealing with is a humanity problem."