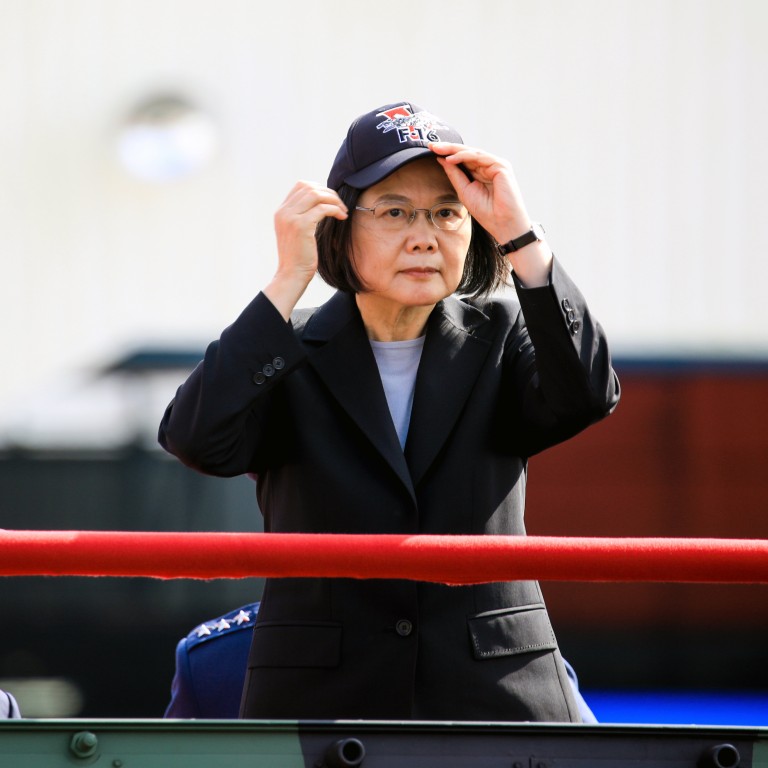 6 Lithuanians among 10 Baltic lawmakers set to visit Taiwan, in move likely to anger Beijing
The visit comes despite repeated warnings from Beijing against official interaction with Taipei, and its recent downgrading of Lithuania ties over the issue
Lithuanian lawmaker says the delegation wants to 'send a signal to Taiwan that it has friends in this part of the world'
The 10 parliamentarians from Estonia, Latvia and Lithuania are expected to meet the Taiwanese leadership and discuss avenues of potential cooperation.
Their trip is likely to
further anger Beijing
, which has not only repeatedly warned the world against official interaction with Taipei, but is also locked in a diplomatic row with Lithuania in particular over the opening of a de facto embassy by the island.
Six members of the visiting delegation will be from Lithuania.
This comes just days after the United States
invited Taiwan
to take part in next month's Summit for Democracy, a move that sharply provoked Beijing, which views self-ruled Taiwan as a breakaway territory awaiting reunification and campaigns hard to isolate it internationally.
It also comes after Germany's
new coalition government
said on Wednesday it would support the "participation of democratic Taiwan in international organisations" and that any change in the status quo of the Taiwan Strait should come through peaceful consensus.
Taiwanese Foreign Minister Joseph Wu on Thursday confirmed the visit by the Baltic lawmakers, saying they should be able to witness
Taiwan
's achievements in developing its democracy.
Confirming that six of the delegates would be from Lithuania, he said both Vilnius and Taipei had high aspirations regarding freedom and democracy, and were interested in cooperating to safeguard those values and counter authoritarianism.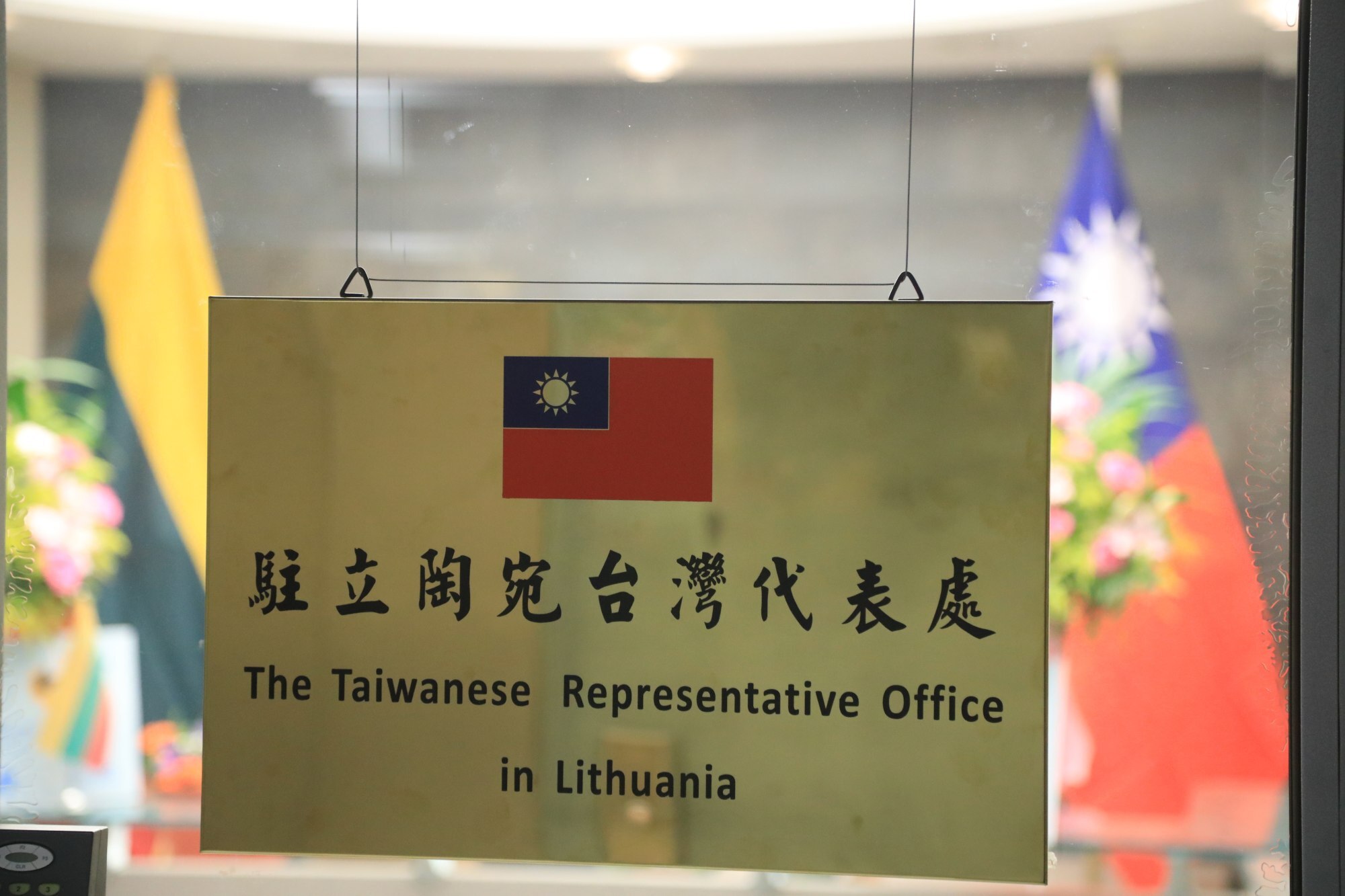 Lithuania, which does not have formal ties with Taipei and recognises Beijing diplomatically, signed a deal with the island in July for the opening of reciprocal de facto embassies, despite warnings from an enraged Beijing which recalled its ambassador to Vilnius.
The "Taiwanese Representative Office in Lithuania" was inaugurated in Vilnius on November 18, the first in Eastern Europe to bear a name that included the word "Taiwan."
Beijing retaliated by
downgrading
diplomatic ties with Lithuania to the level of charge d'affaires, a rung below ambassador.
Taiwan's foreign ministry said on Wednesday that Matas Maldeikis, leader of the Lithuanian parliament's Taiwan Friendship Group, would be in Taipei to attend a legislative forum on December 2-3, along with some colleagues and lawmakers from Latvia and Estonia, numbering 10 in all.
"In addition … [they] will visit President Tsai Ing-wen, Premier Su Tseng-chang and legislative speaker Yu Shyi-kun," a ministry spokeswoman said.
They will also meet Foreign Minister Wu and members of other government departments, including the economic and technology ministries, as well as various Taiwanese economic establishments, she added.
Maldeikis told Reuters on Wednesday that the six Lithuanian lawmakers travelling to the island would represent both government and opposition parties, and include a lawmaker who was sanctioned by Beijing in March.
"We want to send a signal to Taiwan that it has friends in this part of the world," Maldeikis said.
Observers said Lithuania's move to ignore Beijing's warnings in reaching a deal with Taipei to open representative offices would inspire more European countries to voice their support for the island.
"Lithuania has the
backing of the US
over its decision to swap representative offices with Taiwan and this explains why it would ignore the warning from Beijing," said Li Da-jung, a professor of international relations and strategic studies at Tamkang University in Taipei.
Noting that the US has been seeking support from allies in Europe to counter Beijing, Li said Lithuania's move would encourage more European countries – annoyed by what they perceive to be Beijing's growing political and economic hegemony – to rile mainland Chinese authorities by voicing their support for Taiwan.
The policy blueprint released by the new coalition government in Germany on Wednesday marked the first time that Taiwan had been included in such a document from Berlin.
Apart from calling for peaceful cross-strait consensus, it stressed that, while adhering to the one-China policy, Germany also supports Taiwan's efforts to join global organisations, and emphasised the need for a coordinated effort with the US and like-minded countries to reduce "strategic reliance on China".
In response, Taiwan thanked Germany for its support, saying the two sides had deepened their exchanges, including signing 12 cooperation agreements in the past four years.
On Tuesday, the Dutch House of Representatives also adopted a motion supporting Taiwan's participation in the International Criminal Police Organisation (Interpol).
The motion referred to Taiwan as an important partner of the Netherlands in business and combating global crime – a move hailed by Taipei as an indication of growing friendship.