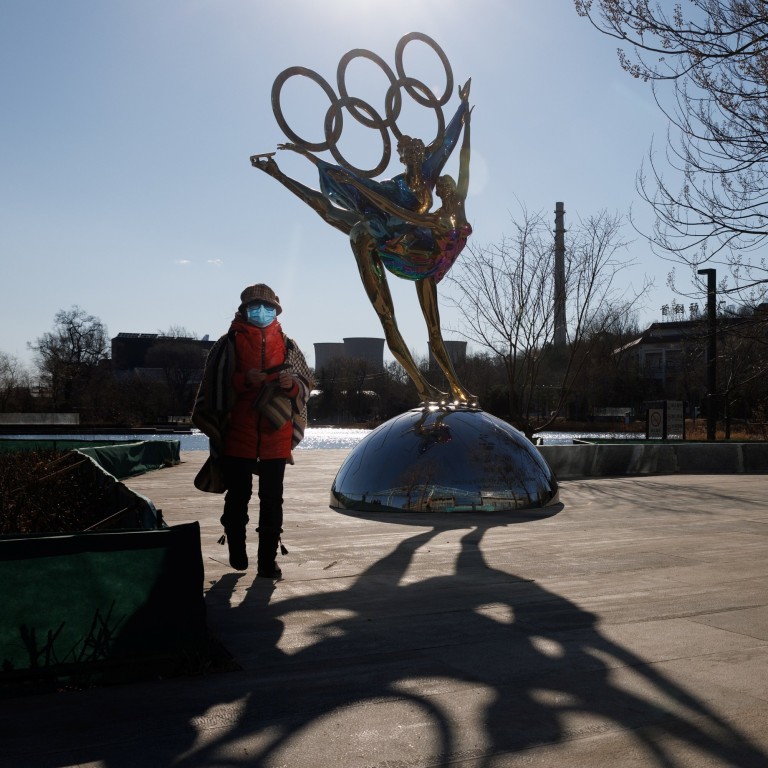 China urges US business groups to 'speak out' as calls for boycott of Beijing Winter Olympics grow
Foreign vice-minister Xie Feng tells lobby groups they should encourage Washington to pursue a 'rational and pragmatic policy'
Appeal comes as White House considers diplomatic boycott of the 2022 Winter Games over human rights concerns in Xinjiang
China has urged American business groups to "speak up and speak out" for Beijing as the White House considers a diplomatic
boycott
of the
Winter Olympics
and to impose additional tariffs on China.
Foreign vice-minister Xie Feng, who is in charge of US affairs, laid out Beijing's requests during a virtual meeting on Tuesday with key US business lobby groups, including the American Chamber of Commerce in China.
Representatives from the American Chamber of Commerce in Shanghai, the US-China Business Council and various state-level bilateral associations were also present, according to an account posted on the Chinese foreign ministry's website.
It came as US President
Joe Biden
confirmed last month that the White House was considering a diplomatic boycott of the Beijing Games in February over China's
alleged human rights abuses
in
Xinjiang
, just days after his first virtual summit with his counterpart Xi Jinping.
Xie praised the American groups for their commitment and contribution to friendly relations in the past, especially when bilateral ties were in trouble, and urged them to be the "guardians" of US-China cooperation.
"It's good to enjoy the shade under the big tree," he said. But warned that if relations between the two countries deteriorate, the business community could not expect to make money while remaining silent.
"I hope that everyone will continue to play an important and unique role, speak out, speak up, and encourage the US government to pursue a rational and pragmatic policy towards China, stop fighting trade wars, industrial wars, and technological wars, and stop creating values, ideologies, and geopolitical confrontations and conflicts," Xie said.
He insisted "China has no room for compromise" on issues such as Taiwan, Tibet,
Xinjiang
and Hong Kong.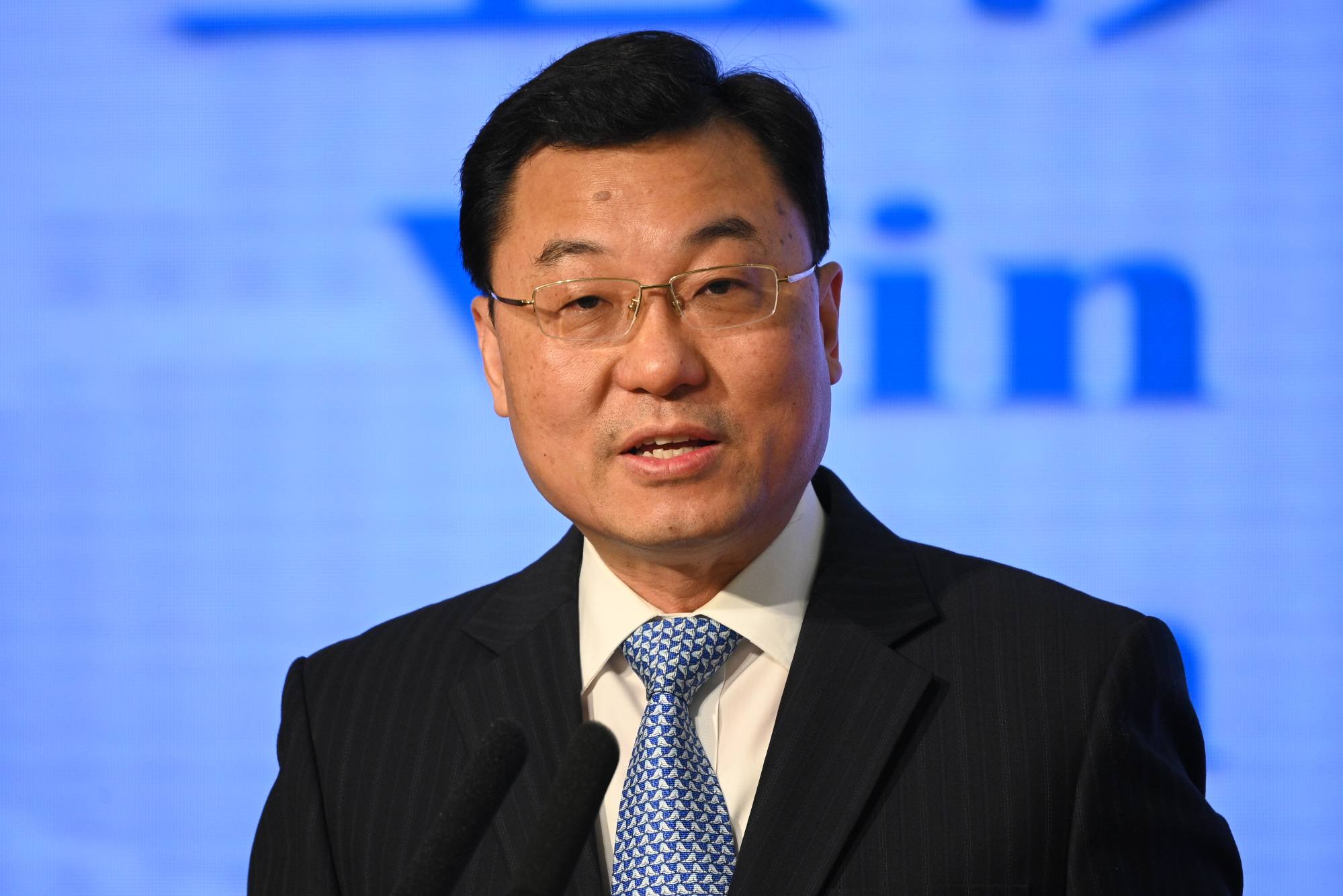 "Boycotting the Olympics for political reasons harms the interests of athletes, violates the common ideals and pursuits of the international community, and is unpopular," the minister said, adding that the American business community and local groups should "make positive contributions to this end".
Echoing a call from US lawmakers, including House Speaker Nancy Pelosi, Biden said last month that his administration would consider not sending an official delegation to the Games.
White House press secretary Jen Psaki said later that the US had "serious concerns about the human rights abuses we've seen in
Xinjiang
".
China has stepped up efforts to lobby US businesses in recent months amid growing bipartisan support in Washington for a tough stance on China.
Reuters reported last month that China's embassy in Washington sent letters to US companies and business groups, pressing them to help block China-related legislation.
US lawmakers have in recent months pushed through several bills that took a hard line over trade and human rights issues, including one to fund semiconductor production and another to boost domestic infrastructure building.
Heads of the American chambers of commerce based in Shanghai and Beijing also voiced concerns about the outflow of foreign businesspeople from China due to Beijing's stringent Covid-19 controls, according to the Financial Times.
The American Chamber of Commerce in Southwest China, which is based in Chengdu, was forced to suspend operations in recent months.
But according to Xie, as many as 97 per cent of the more than 70,000 enterprises in China that have attracted US investment are profitable.
"I hope that friends in the business community clearly oppose the politicisation of economic and trade issues, oppose the abuse of national security concepts, push the Biden administration to abolish additional tariffs on China, stop suppressing and sanctioning Chinese companies, and provide a fair playing field for companies in the two countries," he said according to the Chinese readout.
In an online session just hours after the Xi-Biden summit on November 16, Beijing's ambassador Qin Gang told the US-China Chamber of Commerce that "both sides need to help make a big cooperation 'cake'", and vowed to fight against the US suppression of Chinese companies in the name of national security.