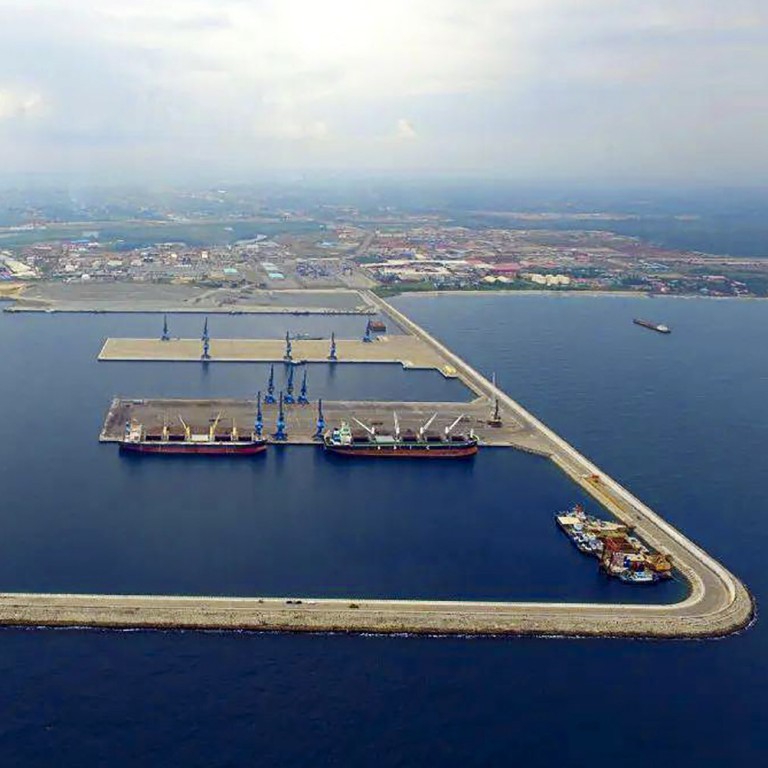 How Equatorial Guinea became a backdrop for China-US rivalry
Reports suggest that the African nation of Equatorial Guinea could become home to a Chinese military base
'If China were to establish a naval supply station … it would be different from what the US has imagined,' says state-backed Global Times
Equatorial Guinea sits on the west coast of Central Africa and is home to just 1.4 million people.
But the tiny oil-rich nation is right at the centre of a geopolitical rivalry between two of the world's biggest powers – China and the United States.
Equatorial Guinea has been propelled into the spotlight with suggestions that it could become home to a Chinese military base, a move that the US says might jeopardise its military ambitions on the Atlantic Ocean.
The concerns surfaced with a report by The Wall Street Journal on December 5 that China was likely to build a military naval base to "rearm and repair naval vessels" in Bata, the country's biggest city, where China has rebuilt and extended a deep water commercial port.
The US military has considerable command in the area and would not welcome its biggest competitor to its waters.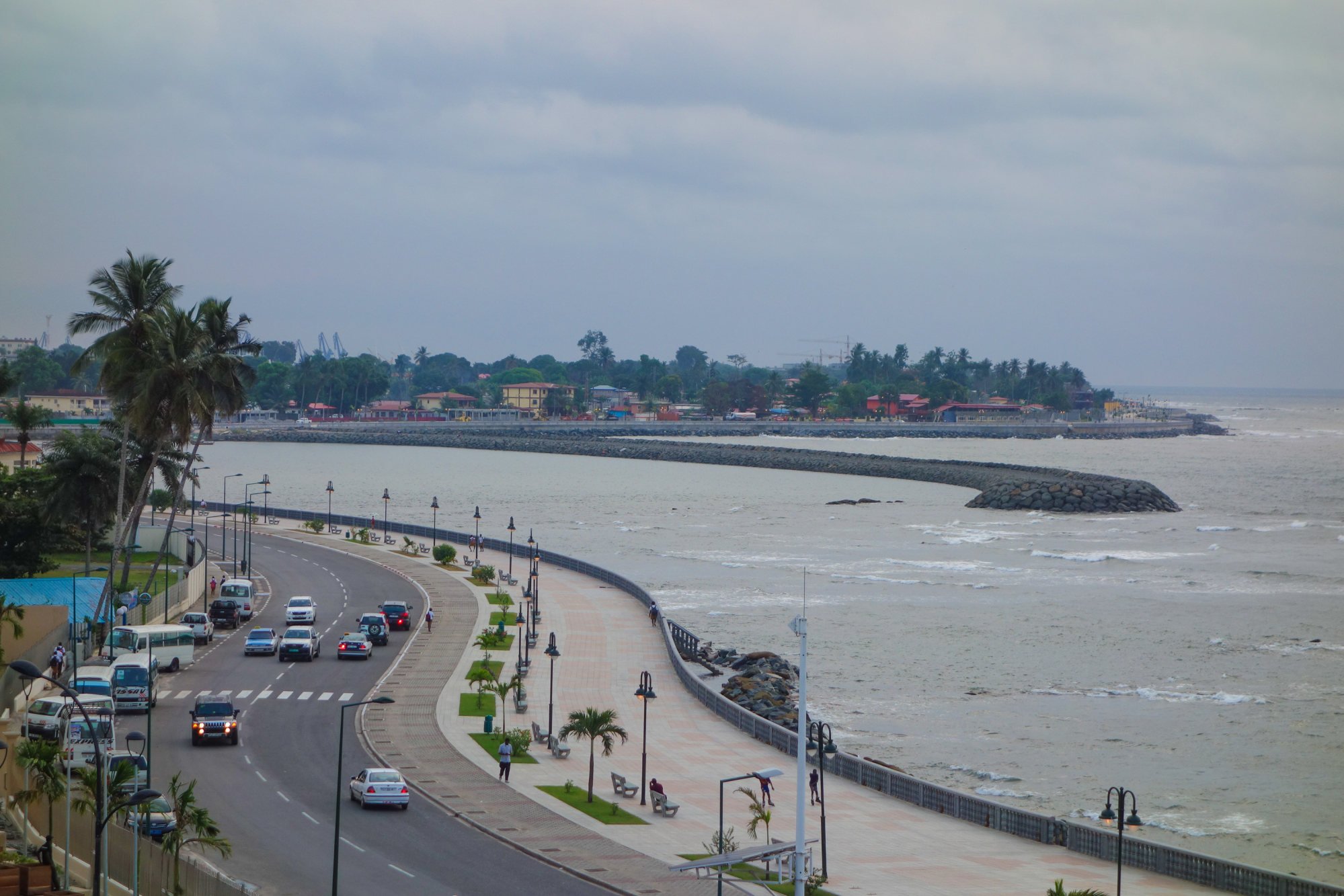 Pentagon press secretary John Kirby said the US was concerned about security implications.
"We have made clear … to the leaders of Equatorial Guinea that certain potential steps involving the PRC [People's Republic of China] and the PRC's activity there would raise national security concerns for us," Kirby said, without giving details.
China has not responded to the report but nationalist Chinese tabloid The Global Times sought to play it down, saying in an editorial it "cannot see any reason for China to accelerate its military projection to the Atlantic … to carry out a strategic great power game".
China had made huge investments in Africa, it said, and intended to deter and combat piracy.
"[But] if China were to establish a naval supply station for this end, it would be different from what the US has imagined. It will benefit the region without any harm."
A source close to the Chinese military also said the military base was unlikely because Equatorial Guinea's location did not align with China's strategic interests.
"It is too far away from China, doesn't sit along China's major maritime routes and even its oil, once extracted, is more suitable to be sold to Europe rather than back to China to maximise profits," the source said.
In addition, Equatorial Guinean Vice-President
Teodoro Nguema Obiang Mangue
, son of the president, denied there was a deal for a Chinese military base, Spanish news agency EFE reported.
"China is a model of a friendly country and strategic partner but, for now, there's no such agreement," he was quoted as saying.
Nevertheless, Equatorial Guinea has attracted its fair share of attention from Washington and Beijing in recent months.
When US deputy national security adviser Jon Finer visited Africa in October, Equatorial Guinea was on the itinerary. He met President Teodoro Obiang Nguema Mbasogo and his vice-president son "to discuss ways to enhance maritime security and end the Covid-19 pandemic".
That same month, Chinese President Xi Jinping called his counterpart in the Central African nation, saying China would "expand cooperation in various fields within the framework of the Belt and Road Initiative".
American companies have invested in the country's oil industry, but China is also making inroads with the belt and road, Xi's signature trade and infrastructure development plan.
Mohammed Soliman, a scholar at the Middle East Institute in Washington, said there was emerging consensus in Washington that the US and China were caught in a great power rivalry that would trigger consequences, including new geopolitical challenges, around the world.
"Washington is concerned that Beijing may gain a permanent strategic military base on the Atlantic that threatens the US military posture in West Africa," Soliman said.
Equatorial Guinea could allow the Chinese military to eventually project into both the Atlantic Ocean – and potentially even get close to America's shores – and throughout the resource-rich Arctic, according to Craig Singleton, a China fellow at the Foundation for Defence of Democracies, a think tank focused on foreign policy and national security. "This is a capability that China currently lacks," Singleton said.
Singleton said that to truly operate globally, China's military must establish a network of military bases at key waypoints throughout the Indo-Pacific and Africa, much in the way the United States did after World War II.
He said these bases would berth Chinese military vessels and help service its fleet far from China's shores. "In the absence of such a basing network, China's global military footprint will largely remain confined to its near-abroad," Singleton said.
US officials have also variously mentioned Kenya and Tanzania on Africa's east coast, Namibia along the Atlantic and Sao Tome and Principe in Central Africa as potential locations China was eyeing to set up military bases. But Kenyan and Chinese officials reject the suggestions.
The naval base is about 12km (7.5 miles) from Camp Lemonnier, the US military base in Djibouti that houses 3,400 personnel, or about half the US military staff in the US Africa Command. China has between 1,000 and 2,000 navy personnel at its base, according to various reports.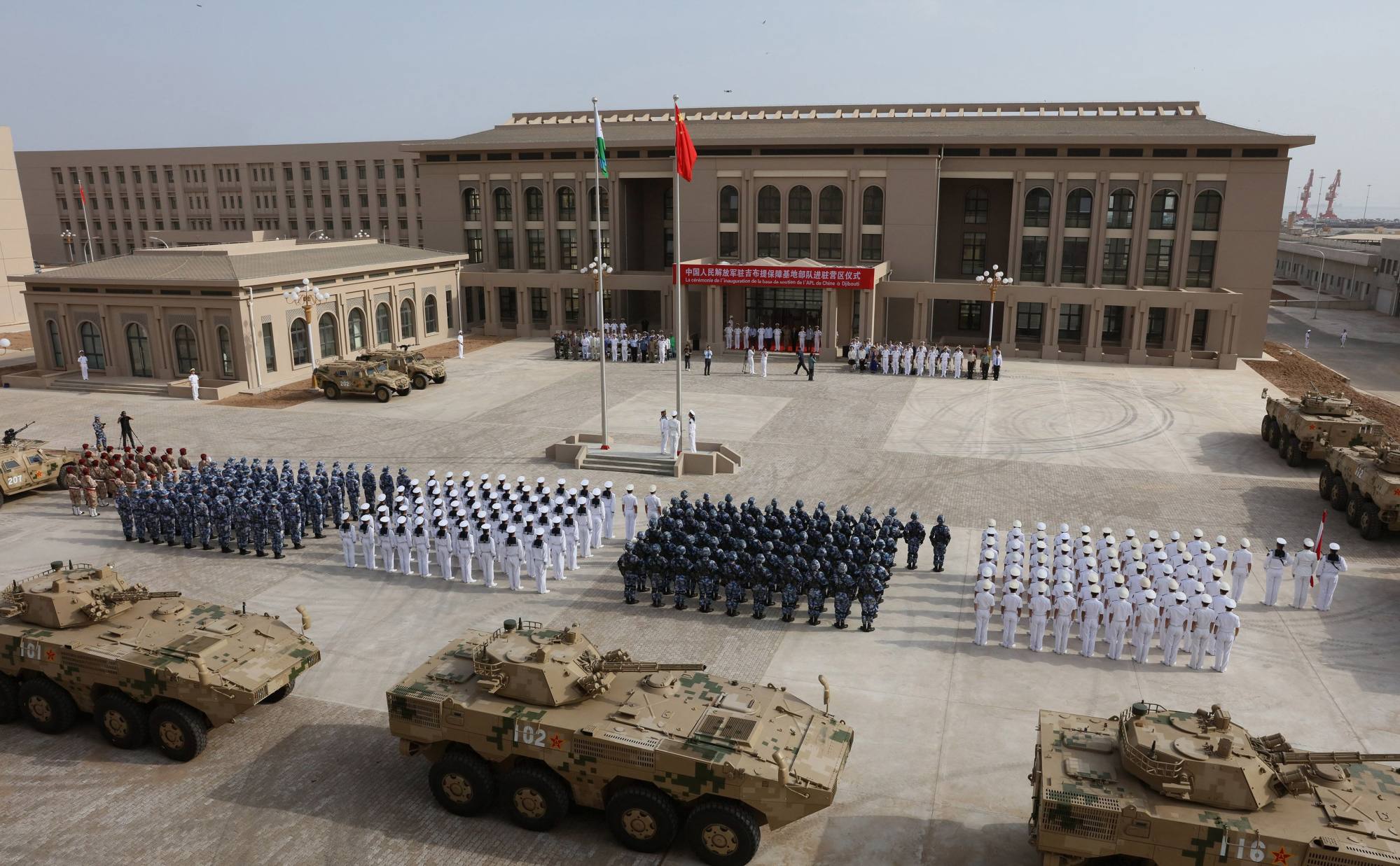 John Calabrese, director of the Middle East-Asia Project at the American University in Washington, said US intelligence agencies and the Pentagon assessed that China's navy was laying the groundwork for various types of military facilities.
He said that for about 15 years, there was a prevalent view that China was embarking on a "string of pearls" strategy to dot the maritime landscape across the Indian Ocean region.
It was catalysed by China's work developing the deep water port of
Gwadar in Pakistan
, Calabrese said.
Since the launch of the Belt and Road Initiative in 2013, all eyes in the US national security community had focused on signs of similar activity elsewhere, such as the
Hambantota Port in Sri Lanka
.
He said the turning point – where these concerns seemed to crystallise – was the construction and subsequent expansion of the Chinese base at Doraleh in Djibouti.
With the intensification of US-China "great-power competition" – and the context of their sprawling commercial activities across Africa and the Indian Ocean region – it appeared the Chinese were advancing efforts to set up facilities for military purposes, if only to defend those interests, Calabrese said.
Additional reporting by Kristin Huang