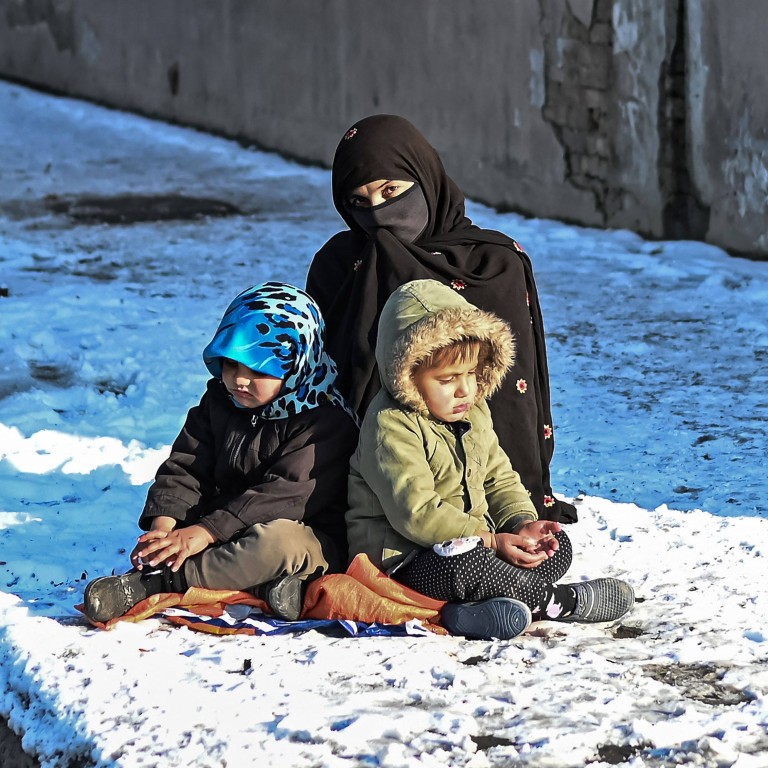 China sends aid to Afghanistan as Taliban grapples with winter crisis
Beijing is stepping up efforts to engage with the country's new government as millions face the risk of starvation
China is sending winter clothing and agreed to build a mosque and two wells
Diplomatic observers said the aid and infrastructure would help build ties with the Taliban.
Zhu Yongbiao, director of the Centre for Afghanistan Studies at Lanzhou University, said Afghanistan faces a "systemic crisis" and the humanitarian situation will be "very serious".
Zhu said this could "seriously challenge" this Taliban's rule due to its lack of experience.
This week, China sent a second batch of winter supplies that will assist about 50,000 Afghan families, including 70,000 blankets and more than 40,000 down coats.
Chinese and Afghan officials also announced a project to build a mosque and two wells in Kabul.
In the ceremony to inaugurate the projects on Sunday, the Chinese ambassador Wang Yu said China would also help Afghanistan in international affairs.
"[We are] speaking out on the international stage for developing countries like Afghanistan and countries that have suffered unfair treatment," Wang said, according to a statement by the embassy.
Ma Xiaolin, a senior professor at Zhejiang International Studies University, said Chinese material aid is important, but it will not fully alleviate the humanitarian crisis in Afghanistan.
Ma said the country's geography meant it suffered cold winters and "imports of fuel and medical resources are blocked" while its mining industry is suffering as a result of decades of conflict.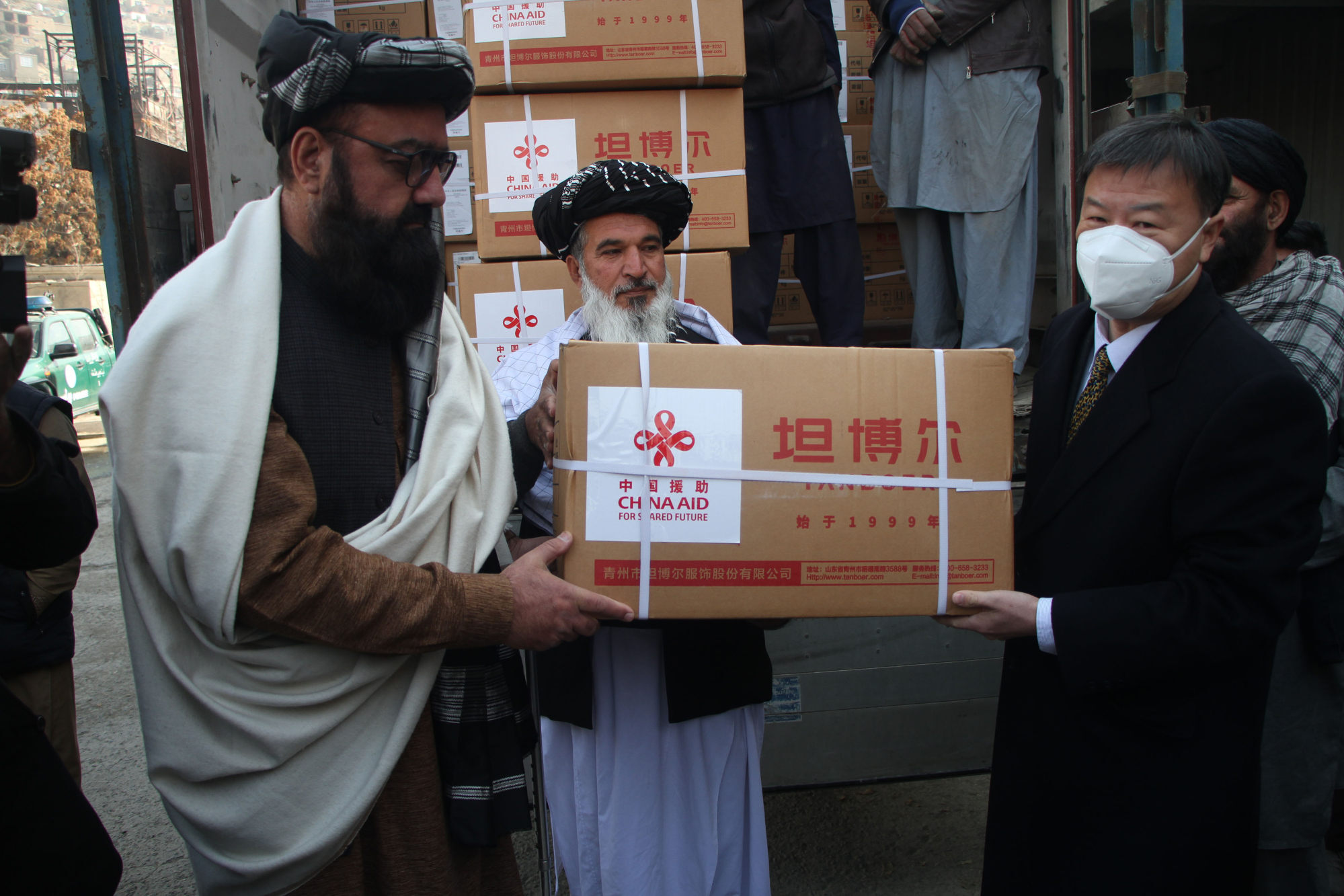 He added: "The stability of the Taliban's regime would be greatly affected, and there is a risk that the local population would defect to terrorist and extreme groups and organise disobedience movements; at the same time, there is a risk that ethnic problems within Afghanistan could be stirred up."
Beijing has not officially recognised the Taliban government and has said it will not be the first to do so, but it is stepping up its engagement with the group.
In September, Beijing announced it would
donate 200 million yuan
(US$31 million) in aid, including food and
coronavirus vaccines
. In November China also agreed a deal to import pine nuts, one of the country's most important crops.
Zhu said China's influence in Afghanistan is on the rise, but its influence is still limited.
"There are still risks to China's interaction with the Taliban in Afghanistan," Zhu said, citing the group's internal divisions and different views towards China, as well as possible changes in US policy.
Zhu also said that there would be no "large-scale infrastructure assistance" from China to Afghanistan at the moment because of risks on the ground.
Ma said Western countries were trying to start engaging with the Taliban, but it was still up to the group to establish an "inclusive government that respects different ethnic groups and respects women."
"Only by promoting the integration of the Taliban government into the international community can the root cause of Afghanistan's humanitarian problems be addressed." Ma said.