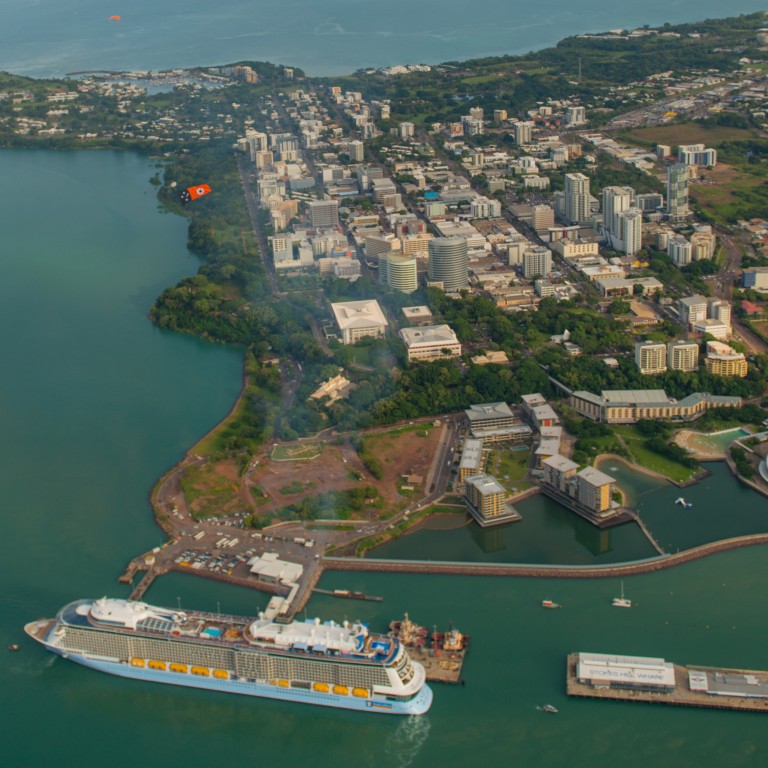 Australian defence review finds no national security grounds to overturn Chinese lease of Darwin port
'Australians know this foreign privatisation deal should never have happened on [Prime Minister] Morrison's watch', opposition party says
While not officially released, Australian media have reported on the review commissioned by the cabinet's National Security Committee
An Australian defence review has found there are no national security grounds to overturn the 99-year
lease of the Port of Darwin
to a Chinese company, following calls to abandon the deal.
The recommendation from the review makes it more difficult for Canberra to revoke the deal with Landbridge Group, which was confirmed as the subject of an inquiry in May amid growing concerns about Beijing's impact on Australia's national security.
The review, commissioned by the cabinet's National Security Committee chaired by Prime Minister Scott Morrison, has not been publicly released but Australian media have reported on it, citing sources.
"The Port of Darwin is a critical strategic asset for Australia. Australians know this foreign privatisation deal should never have happened on Mr Morrison's watch – that's just common sense," Australia's opposition defence spokesman, Brendan O'Connor, said on Wednesday.
"If the government acts unilaterally beyond defence's advice and intervenes on the Port of Darwin contract, the associated costs and fallout are on the prime minister's lap."
The Australian government is still reviewing the matter, but Morrison has previously said the government would only act on the port lease "if there is advice from the Defence Department or our ­security agencies that change their view about the national security implications of any piece of critical infrastructure".
The A$506 million (US$366 million) port deal was reached between the former Northern Territory government and Hong Kong-based Landbridge
in 2015
. The local government said the port had thrived since it struck the deal. It said it had tried for 30 years to get Canberra to invest and upgrade the port before instigating a tender process that was subsequently won by Landbridge.
However, the deal prompted scepticism and the suggestion the port would be a naval risk even though Australia could take over the port in the event of wartime conditions.
The Darwin port includes military facilities and hosts visiting US ships but the deal allows Landbridge to run the commercial part of the port only.
Washington has also voiced concerns over not being consulted before the signing of the deal in 2015.
Australian Minister for Defence Peter Dutton said in May that his department was looking into whether Landbridge should relinquish its lease under critical infrastructure laws passed in 2018.
China and Australia
have been locked in a political feud since April 2020 after Canberra pushed for an independent international inquiry into the origin of the coronavirus. Beijing has responded with trade blocks on a series of Australian exports.