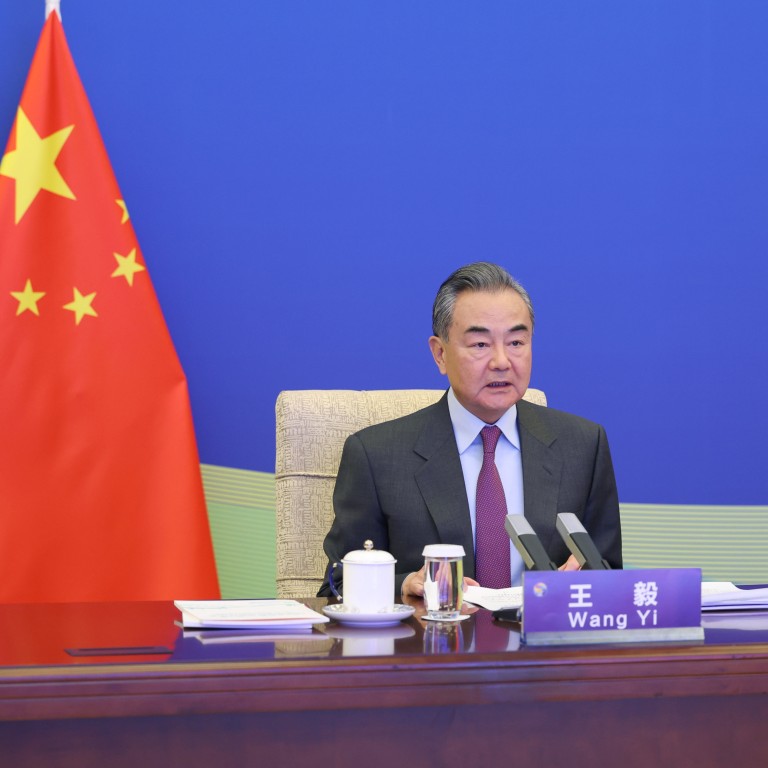 Chinese Foreign Minister Wang Yi hails security ties with Central Asian states
In article looking back at the 30 years since the end of the Soviet Union, Wang says Beijing and the five states have 'helped each other through thick and thin'
The US pull-out from Afghanistan and Taliban takeover have prompted greater cooperation to ensure regional stability
Chinese Foreign Minister Wang Yi has hailed Beijing's relationship with five Central Asian states, saying it has reached new heights with cooperation in regional security.
In an article for the Communist Party's mouthpiece
People's Daily
, Wang marked the 30th anniversary of China establishing diplomatic relations
with five former Soviet republics
, saying that since then "we have helped each other through thick and thin, and established a new framework for security cooperation".
Wang said China and the five countries – Uzbekistan, Kyrgyzstan, Tajikistan, Turkmenistan and Kazakhstan – have reached "new heights of mutual political trust".
He said: "We are facing a complicated and changing security environment, and we believe security can only be real when it is universal for all."
He hailed their cooperation in fighting crime and "three evil forces"– terrorism, ethnic separatism, and religious extremism – and said Beijing and its neighbours "stand against foreign forces instigating 'colour revolutions' in Central Asia".
Beijing has stepped up security operations with its Central Asian neighbours due to concerns about instability in Afghanistan. Last month Tajikistan said Beijing had offered US$8.5 million to build a base close to its border with Afghanistan.
China's focus has been on countering Islamic radicalism, which it has blamed for a series of attacks in
Xinjiang
.
Human rights groups and Western countries have accused China of crimes against humanity – including mass internment, forced labour and forced birth control campaigns – against Uygurs and other Muslim minorities in the region.
Beijing has denied the accusations and says its policies in the region are designed to combat extremism.
China is also keen to expand the role of the Shanghai Cooperation Organisation but Russia, while a member of the group, is keen to check Beijing's growing influence in Central Asia, which it considers to be part of its sphere of influence.
This week, Russia and India exchanged a white paper on ways to step up their defence cooperation in Central Asia, including recommendations on how both countries can jointly manufacture defence equipment in Central Asian states, and conduct bilateral counterterrorism and military drills, Indian media reported.