Taiwan
Get more with myNEWS
A personalised news feed of stories that matter to you
Learn more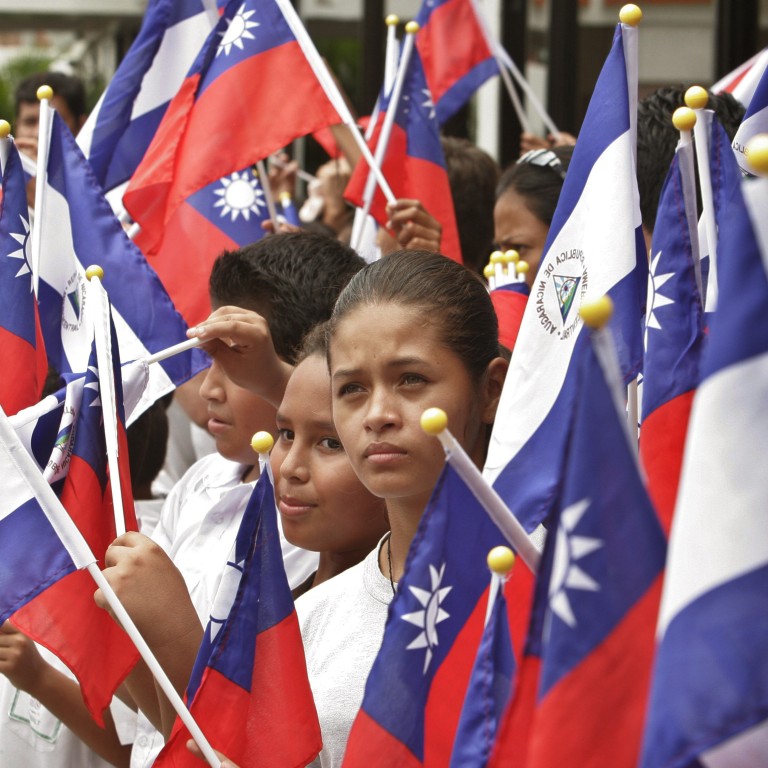 Former Taiwan envoy Jaime Wu under fire over Nicaraguan citizenship
Wu urged to return to the island to face questions about his loyalty
The former ambassador was granted citizenship a day after Managua switched recognition from Taipei to Beijing
The self-ruled island terminated its official relations with Nicaragua and accused it of betraying their long-standing friendship after Managua announced on December 9 it had established formal ties to Beijing.
Jaime Wu retired as ambassador a month before the switch and was granted citizenship by Nicaragua on December 10, allowing him to remain in the country.
The decision raised questions over Wu's loyalty to
Taiwan
, with critics, including those from the ruling Democratic Progressive Party, asking him to return to Taiwan to explain his actions.
"[Wu] swiftly resigned a month before the switch and obtained Nicaraguan nationality a day after the switch. It is necessary [for the authorities] to check if there was anything to do with [alleged] collusion with the Chinese Communists," DPP legislator Chao Tien-lin said on Wednesday.
Chao said there was not much the government could do to recall Wu to the island because the envoy had retired.
"But there is a need for him to explain to the government and the public in Taiwan if he did his best to defend our interests during his tenure in Nicaragua," he said.
Fellow lawmaker Wang Ting-yu said the former ambassador should at least return to Taiwan to "express his thanks to the government for grooming him and vow his allegiance to the government".
Lin Cho-shui, a DPP heavyweight and a former legislator, who first raised the issue of Wu's loyalty, said on Wednesday that the island's foreign ministry must take note of the case and refrain from backing the former envoy to uphold the dignity of the island.
In a Facebook post on Sunday, Lin said Wu had pledged loyalty to Taiwan before assuming his ambassadorship and his new citizenship raised national security concerns.
Ambassadors have access to classified information and under Taiwan's Classified National Security Information Protection Act are required to return to Taiwan at the end of their tenures. They then are not allowed to leave Taiwan without official permission for three years.
Calling on the authorities to confiscate Wu's government pension, Lin said Wu continued to feed Taiwan's foreign ministry "good news" about bilateral ties before his retirement.
Ministry spokeswoman Joanne Ou said Wu gained approval to retire in September and officially left the post on November 17.
"But the foreign ministry was not aware that he and his wife were conferred with Nicaraguan citizenship and the [former] ambassador did not notify the ministry," she said, adding that Wu should clarify the issue.
The decision by Nicaraguan President Daniel Ortega to switch ties to Beijing upset Taipei, which had long sought to cement ties with Managua.
Taiwan is resorting to international laws to try to resolve the issue, according to the island's foreign ministry.
This is the second time Nicaragua has severed diplomatic ties with the island. In 1985, it cut its 55-year recognition of Taipei, before switching back in 1990, under then-president Violeta Chamorro.
The latest switch had left Taiwan with just 14 allies, mostly Latin American and Pacific island nations.