China promotes peace conference for Horn of Africa nations
Foreign Minister Wang Yi, in Kenya, says Beijing will appoint a special envoy to the region
Conflicts and instability in several countries, including Ethiopia, Somalia and Sudan, threaten China's substantial investments in eastern Africa
China seeks a bigger role in brokering peace in the Horn of Africa, Foreign Minister Wang Yi said on Thursday, announcing that Beijing would appoint a special envoy for the region.
Travelling in Kenya – the middle of a three-country tour – Wang said that the envoy's mission would include building political consensus in the Horn and coordinating actions.
"We suggested countries in this region convene a conference on peace in the Horn of Africa," Wang said at a briefing with his Kenyan counterpart, Raychelle Omamo, in the coastal city of Mombasa. "We will continue to play even a bigger role in peace and stability in this region."
Omamo said that Kenya was "pleased with the ongoing cooperation between the two countries at the UN Security Council and support to the African Union in the implementation of peace and security mandate".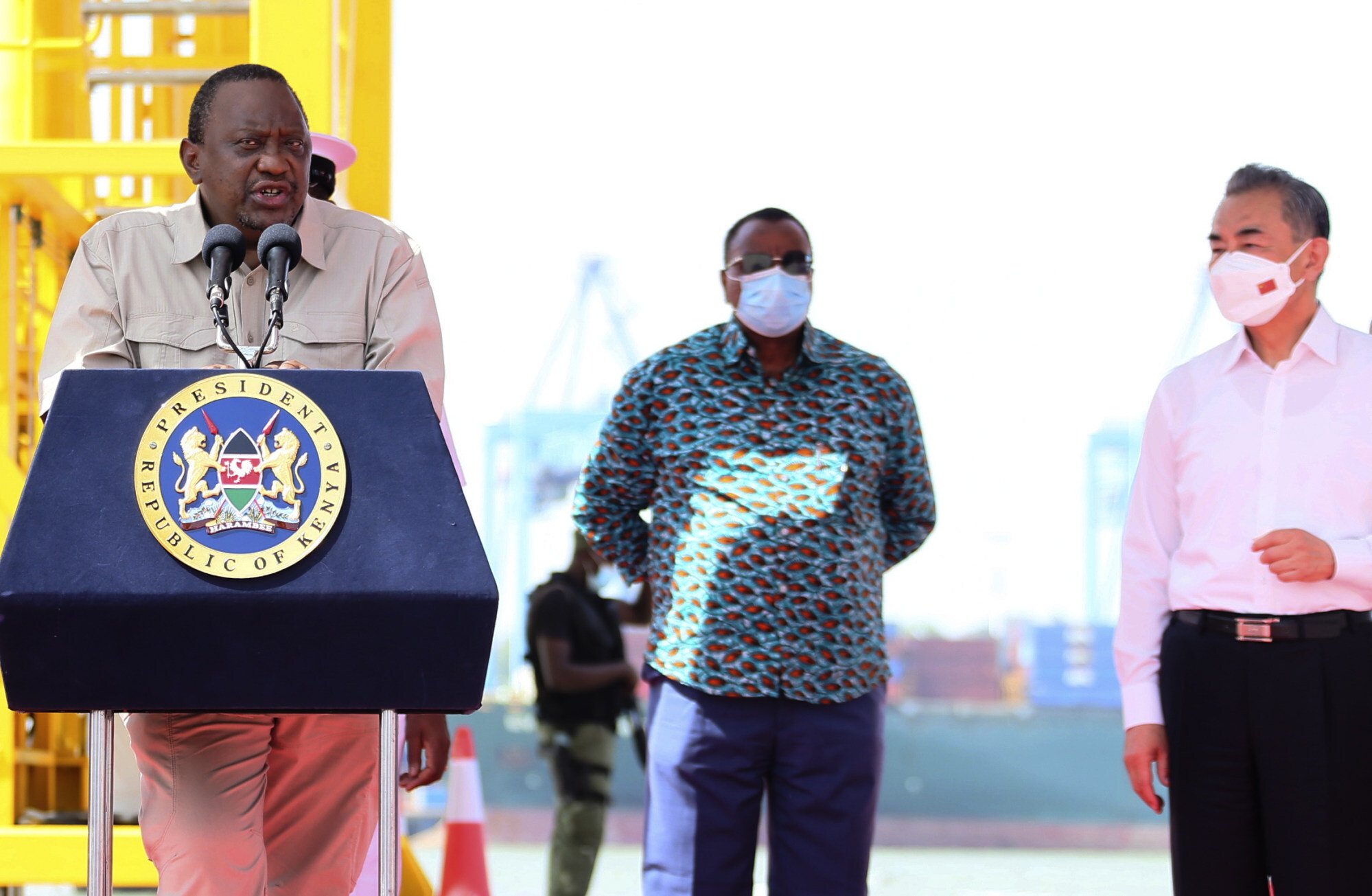 Along with Kenya, the Horn, in eastern Africa, includes Ethiopia, Eritrea, Djibouti, Somalia, Sudan and South Sudan.
A regional peace conference would presumably address conflicts and instability in Ethiopia, Sudan and Somalia. Beijing fears those struggles threaten its vast investments, which were made mostly under China's Belt and Road Initiative.
Additionally, in 2017 China established its first overseas naval base in Djibouti, strategically positioned on the Bab el-Mandeb Strait, a chokepoint between the Red Sea and the Gulf of Aden.
China has previously criticised the US for what it called meddling in the internal affairs of the Horn nations. Beijing contends that African countries are capable of solving their own problems without outside interference.
China is a big investor in Ethiopia, which is engaged in a deadly civil war in the Tigray region, loaning US$13.7 billion to Addis Ababa between 2000 and 2019. Beijing financed and built the Addis Ababa-Djibouti railway; additionally, Chinese companies are constructing part of the Grand Ethiopian Renaissance Dam.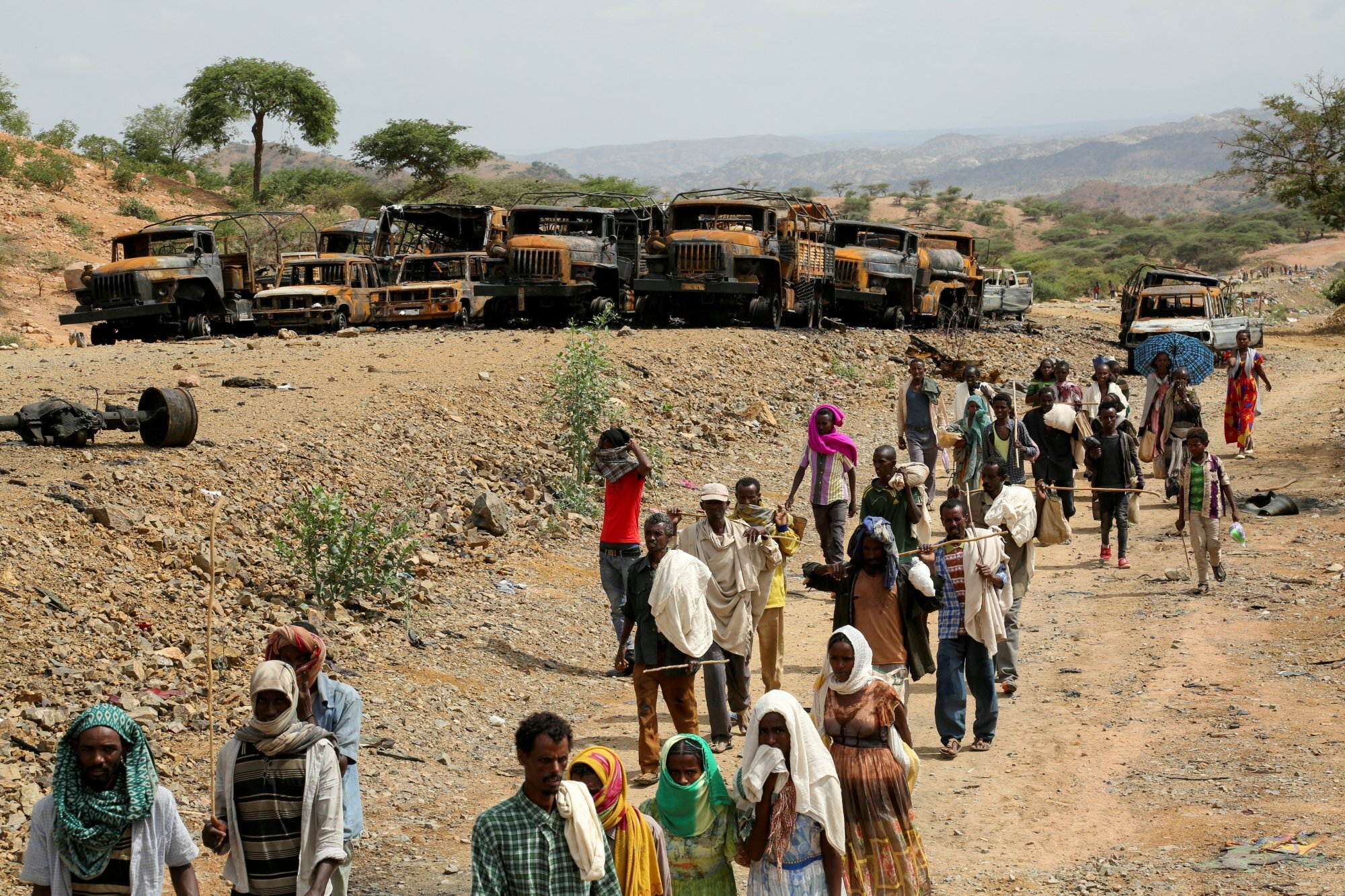 Because of the Tigray war, which has killed tens of thousands displaced millions, Washington has imposed some sanctions on Ethiopia, cut aid and suspended duty-free access for Ethiopian exports.
Beijing has vetoed attempts by other members of the UN Security Council, including the US, to impose global sanctions on the Ethiopian government.
In October, Sudan's military seized power, raising instability in the nation, where Beijing has investment interests, especially in the petroleum industry.
In Somalia, militancy by al-Shabab, a jihadist fundamentalist group based there, threatens regional security, especially in Kenya, where previous terrorist attacks have forced the nation to send troops into Somalia. China has massive interests in Kenya and its companies have constructed mega projects including highways, ports and railways.
On Thursday, Kenyan minister Omamo said that the two sides discussed the possibility of joint
Covid-19 vaccine
production as part of an earlier pledge by President Xi Jinping, with Wang saying that China would donate 10 million vaccines to Kenya.
Kenya and China also signed a memorandum of understanding on setting up a working group to examine tariffs and nontariff barriers to bilateral trade. Omamo said that the move would expedite the export of Kenyan products to China.
Other protocols were signed to facilitate bilateral trade particularly in the export of fresh avocado and aquatic products from Kenya to China. The two sides also agreed to strengthen cooperation in the digital economy.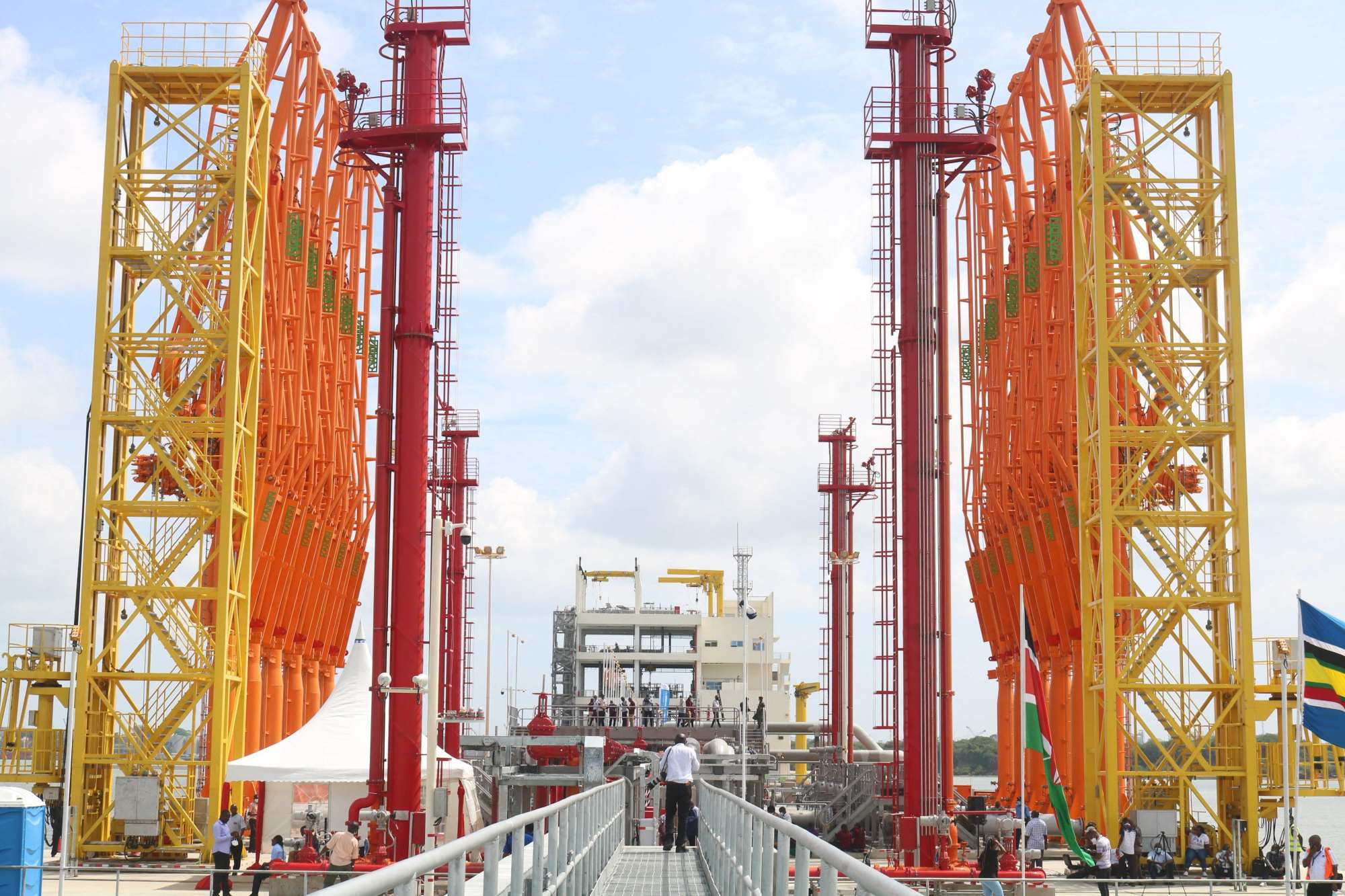 While in Mombasa, Wang inspected the progress of construction at the new Kipevu Oil Terminal, an offshore island terminal with four berths. The new US$353 million terminal is financed by Kenya Ports Authority and constructed by the China Communication Construction Company.
Wang also met President Uhuru Kenyatta on Thursday at State House Mombasa.
A statement from State House said that President Kenyatta and Wang "discussed a wide array of bilateral and multilateral subjects … among them the two countries development cooperation framework, regional peace and security as well as the global fight against Covid-19".
Wang's trip continues with a stop at the Indian Ocean island nation of Comoros.