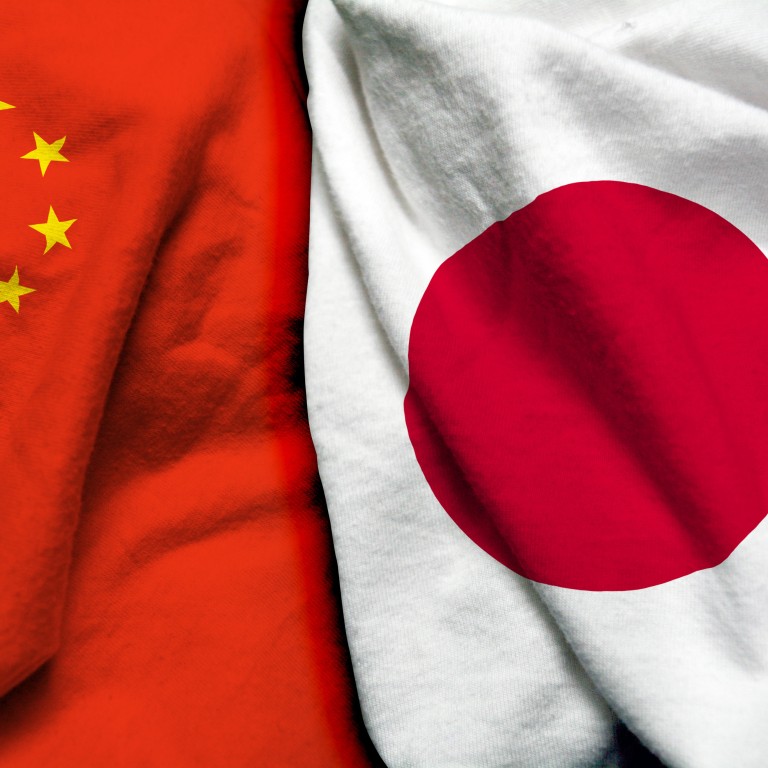 China urged to push for better ties with Japan and seek three-way talks with US
Former PLA instructor warns that failures in crisis management could lead to full-scale conflict and says dialogue is the only way forward
Tokyo has responded to mounting tensions by approving a record defence budget and strengthening its security ties with Australia and America
China has been urged to look for ways to
mend ties with Japan
and push forward three-way security talks involving Tokyo and Washington.
Zhang Tuosheng, director of the Institute of International and Strategic Studies at Peking University, wrote in an academic journal that war must no longer be seen as a way to settle disputes.
"China and Japan should also consider jointly promoting the China-Japan-US trilateral security dialogue at an appropriate time, discussing many security issues ... to reduce misunderstandings and misjudgments," Zhang said.
In the article, Zhang, a former instructor at the Military Academy of the People's Liberation Army, said the lack of crisis management could lead to a full military confrontation between China and the United States, which would in turn damage relations with Japan, a key US ally.
The article was published in late December in the international relations journal China International Strategy Review.
Japan has responded by approving a record 5.4 trillion yen (US$47 billion) defence budget that includes funding for research and development into a new fighter jet and other "game-changing" weapons.
In a joint statement released following dialogue between the two countries' foreign and defence ministers they pledged to "work together to deter and, if necessary, respond to [China's] destabilising activities in the region".
Chinese foreign ministry spokesperson Wang Wenbin said on Wednesday that cooperation between countries should improve trust and regional peace and should not target any third party.
Xing Yuqing, a professor of economics and the director of Asian economic policy at the National Graduate Institute for Policy Studies in Tokyo, said China's military progress and its actions have prompted growing insecurity in Japan.
"Chinese coast guard vessels have frequently sailed near the Diaoyu islands and the possibility of military action adopted by Beijing against Taipei is increasing," said Xing.
The Japanese held-islands in the East China Sea – also known as the Senkakus – are claimed by Beijing and are a regular source of friction between the two countries.
"China and Japan have to set aside the influence of territorial disputes, history and ideology before developing a warmer relationship."
Lian Degui, a professor of Japanese studies at the Shanghai International Studies University, said "Through regular people-to-people exchanges, the two countries can achieve high mutual understanding and trust, and bilateral economic cooperation can pave the foundation for the two countries to work on areas like environmental protection and ageing."
Despite the ongoing tensions, there have been some positive developments recently.
In late December, China and Japan agreed to set up a joint communication hotline by the end of this year, while the Regional Comprehensive Economic Partnership free-trade deal came into effect on Jan 1.
China and Japan are both signatories of the new free-trade deal, which Wang Yiwei, director of Institute of International Affairs at Renmin University, described as "offering another channel for the two countries to deepen cooperation and nurture trust".