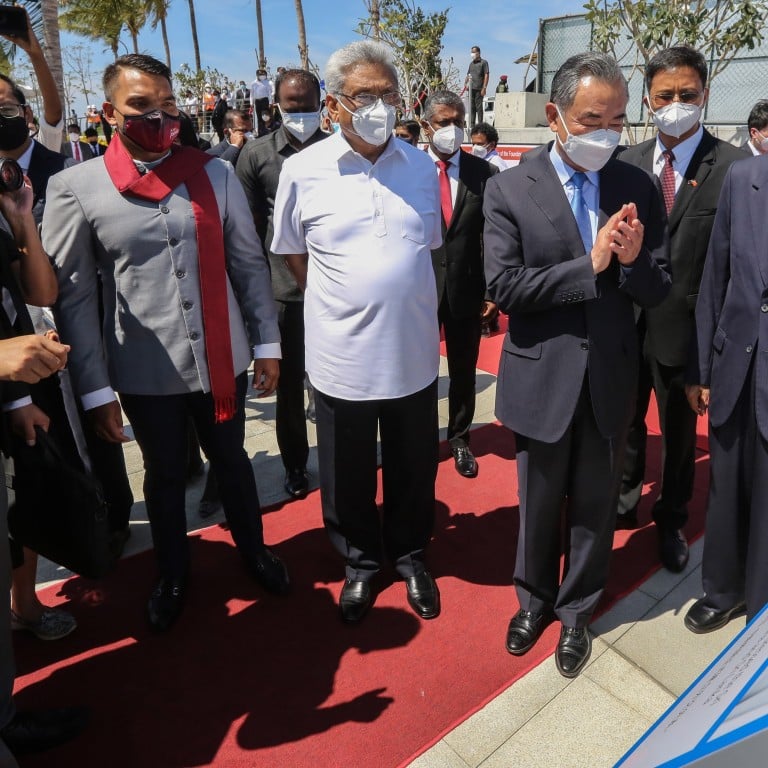 China says Sri Lanka has benefited from Belt and Road Initiative after request to restructure country's debt
Colombo made the request for help as it struggles with an economic crisis resulting from the Covid-19 pandemic
Chinese lending has been criticised in the past for leaving countries stuck in a 'debt trap' and has already taken control of a port in Sri Lanka
In a meeting with
Chinese Foreign Minister Wang Yi on Sunday
, President Gotabaya Rajapaksa called on Beijing to help "restructure debt repayments as a solution to the economic crisis that has arisen in the face of the Covid-19 pandemic".
The president also asked China for access to preferential credit for imports of essential goods and assistance to enable Chinese tourists to travel to Sri Lanka within a secure bubble.
Wang, who was visiting the country, hailed Sri Lanka as an important part of China's belt and road cooperation in South Asia, saying the two sides should make good use of projects built under the transcontinental infrastructure scheme such as Colombo Port City and Hambantota Port.
He added that the two countries should try to benefit from the Regional Comprehensive Economic Partnership, an Asia Pacific free-trade deal whose members include China, and the vast size of the Chinese market.
Wang also called for talks on a free-trade agreement between China and Sri Lanka to resume.
The Chinese foreign ministry's statement did not mention the request for debt restructuring.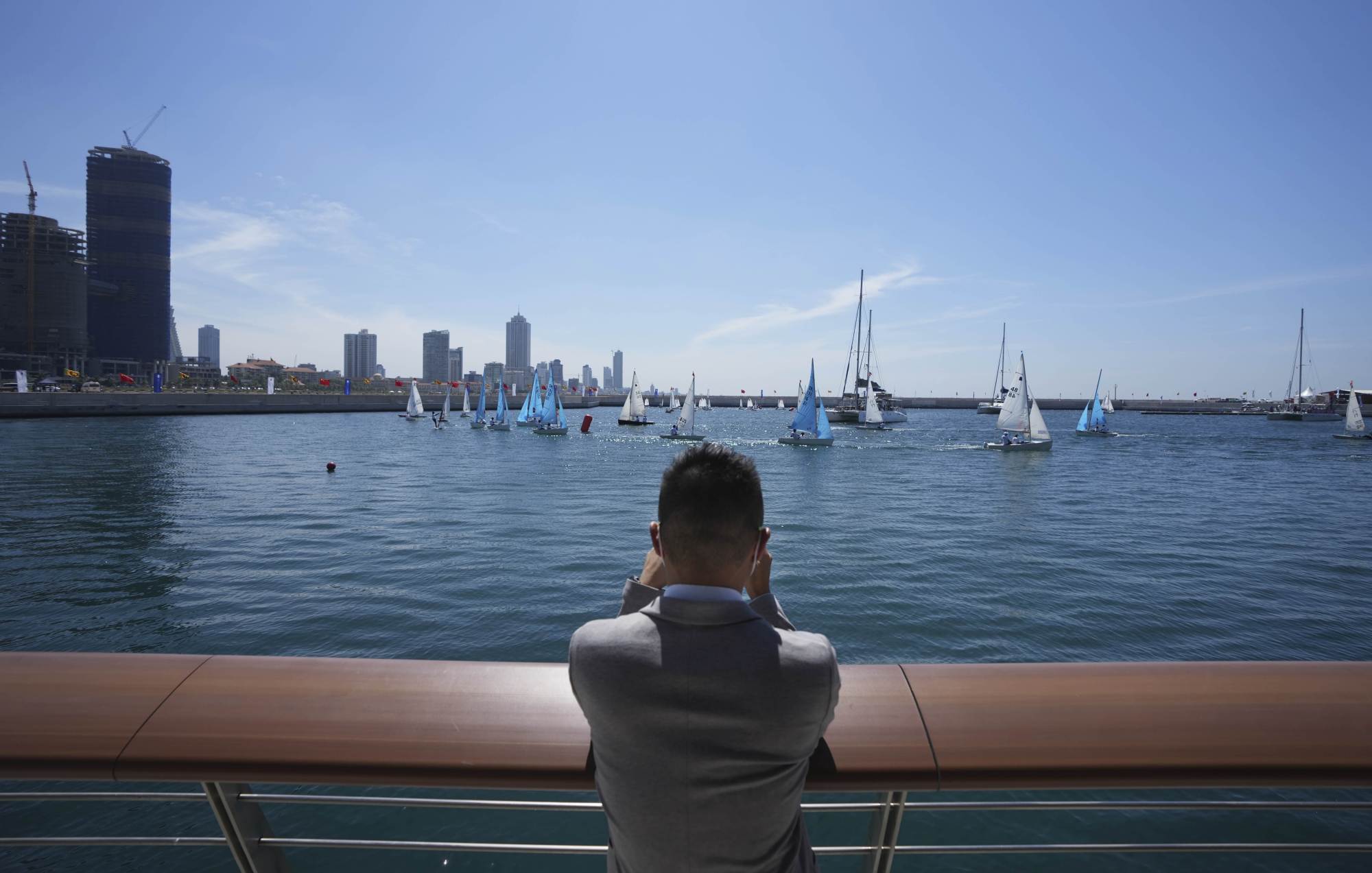 China has been criticised in recent years for its lending to poorer nations, accused of using "debt traps" to gain leverage over countries who struggled to repay the debts, with
Sri Lanka gaining much attention after Hambantota Port was handed over to China on a 99-year lease
when the country was unable to repay debts.
In a separate meeting, Wang told Sri Lankan Prime Minister Mahinda Rajapaksa, the president's brother, that "China will continue to assist Sri Lanka in overcoming temporary difficulties within our capacity" and China is convinced that Sri Lanka's economy will recover from its current predicament.
"China supports Chinese enterprises investing in and developing Sri Lanka and combining Chinese capital and experience with Sri Lanka's human resources advantages to help Sri Lanka improve its self-development ability and accelerate industrialisation," Wang said.
Wang also attended a ceremony to launch the celebrations marking the 65th anniversary of the establishment of diplomatic ties between China and Sri Lanka and the 70th anniversary of the signing of the Rubber-Rice Pact in Colombo.

Wang used the occasion to highlight belt and road projects, hailing the completion of the first phase of the Colombo Port City project which he said brought "important benefits to Sri Lanka".
He added: "The cargo throughput of the Hambantota Port has reached record highs, and the industrial park has been developing in full swing."
China, Sri Lanka's biggest bilateral lender, accounted for about 10 per cent of the country's $35bn foreign debt as of April 2021, Sri Lankan government data shows.

The island nation is struggling in the throes of a serious economic crisis, with foreign reserves down to around $1.6 billion, barely enough for a few weeks of imports.

Lin Minwang, professor and assistant dean at the Institute of International Studies at Fudan University, said Chinese enterprises engaged in belt and road projects will work out a plan to solve the request from the Sri Lanka president, adding the risks of projects should be taken by both sides, rather than unilaterally blaming on the Chinese side.

"Debt restructuring is a corporate act, and should operate according to market behaviour," Lin said. "There will definitely be a basic solution in the end … and it will be done by the companies and the Sri Lankan government."
In response to criticisms that Sri Lanka's economic crisis is partly due to Beijing-financed projects that do not generate revenue, Li said: "It can only be said that some projects are indeed facing difficulties, but it is hard to say if it has anything to do with debt.
"In fact, all large projects are relatively long-term with a large investment, Chinese companies also face risks from these projects including Colombo Port City one, there is a set of mechanisms for both sides to handle risks of such projects."