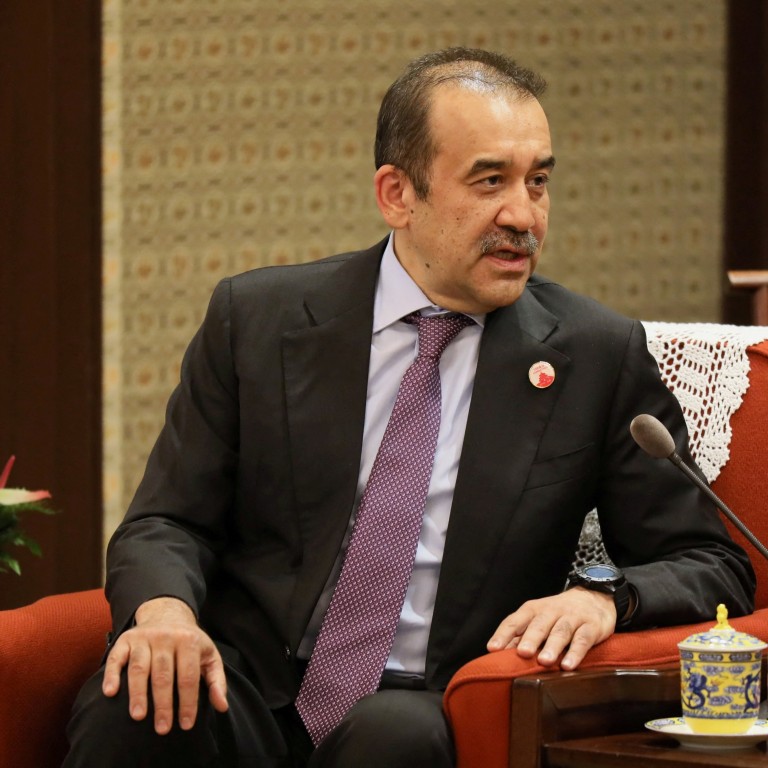 Kazakhstan's detained former security chief has close ties with China
Karim Massimov was sacked as head of the National Security Committee last week and arrested on suspicion of treason
A two-time prime minister, he studied in China and has long been involved in promoting trade and economic links
Fortunes turned quickly for Karim Massimov.
Kazakhstan
's former intelligence chief was once seen as a contender to succeed the country's powerful founding president,
Nursultan Nazarbayev
.
Little is known about the circumstances under which he was detained – the Kazakh government only went public with his arrest three days later.
Massimov is widely seen as a close ally of former president Nazarbayev – who is believed to have retained influence since he stepped down in 2019 – and also a China hand within Kazakhstan's government.
China connection
After Kazakhstan gained independence from the Soviet Union in 1991, its economy was stagnating. An unstable currency, declining production and heavy debt fuelled financial instability.
As Kazakhstan struggled through a transition to a more market-oriented economy, Massimov was active in the realm of international trade.
He started as a legal adviser at a USSR trade mission in China in 1991. After the Soviet Union collapsed, he returned to Kazakhstan and led the foreign economic relations department at the labour ministry. He was sent to Urumqi, over the border in China's far-west
Xinjiang Uygur autonomous region
, where he was a senior specialist at a Kazakh trade office from 1992 to 1993.
Massimov had earlier studied Chinese at Beijing Language and Culture University, and read international law at Wuhan University.
He went on to lead banking and infrastructure projects during the 1990s, overseeing the Kazakh Trading House in Hong Kong and later Halyk Bank's new Beijing office. At the time, he called the opening of the office "evidence of closer economic and trade ties between Kazakhstan and China", according to a 1999 Xinhua report.
The bank was then the biggest in Kazakhstan and owned by the daughter and son-in-law of Nazarbayev – the only president the country had known since the collapse of the Soviet Union.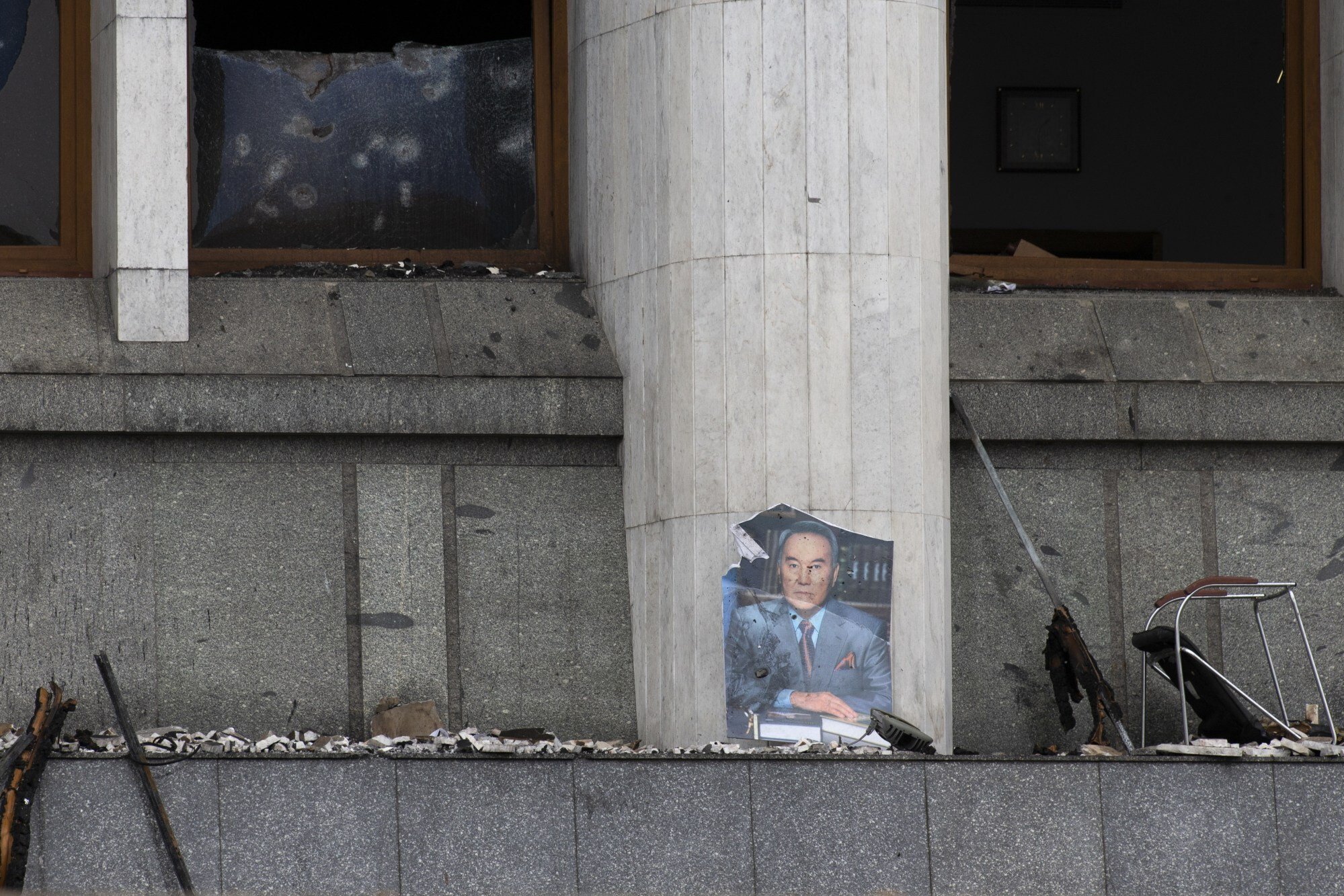 Massimov was promoted to the cabinet in 2000 as Kazakhstan's transport and communications minister. He proposed to Russia and China that a freight railway be built linking the port of Lianyungang in China's east with Minsk in Belarus and western European ports, via Kazakhstan.
He was transport minister for a year and quickly rose up the ranks, becoming deputy prime minister from 2001 to 2003, an office he briefly returned to in 2006.
Early on, Massimov pushed for Kazakhstan to become a member of the
World Trade Organization
by "closely coordinating" its relations with China. Major infrastructure projects such as transnational pipelines and a free-trade zone were discussed with Beijing during his time as deputy prime minister.
On a visit to Beijing for talks on furthering economic ties between the two neighbours, then Chinese premier Zhu Rongji told Massimov: "I am always at your service in this effort. If something goes wrong, please address me personally – after all, we are old friends."
Kazakhstan's path
Massimov's China connection only got stronger when he became Kazakhstan's prime minister, twice – from 2007 to 2012, and again from 2014 to 2016.
On his many visits to China, Massimov signed agreements covering areas for cooperation ranging from finance to agriculture and power. As part of the China-led
Shanghai Cooperation Organisation
, Kazakhstan has repeated Beijing's call to strengthen security in the region and fight against the "three evil forces" – terrorism, separatism and religious extremism – that the group says are destabilising the region.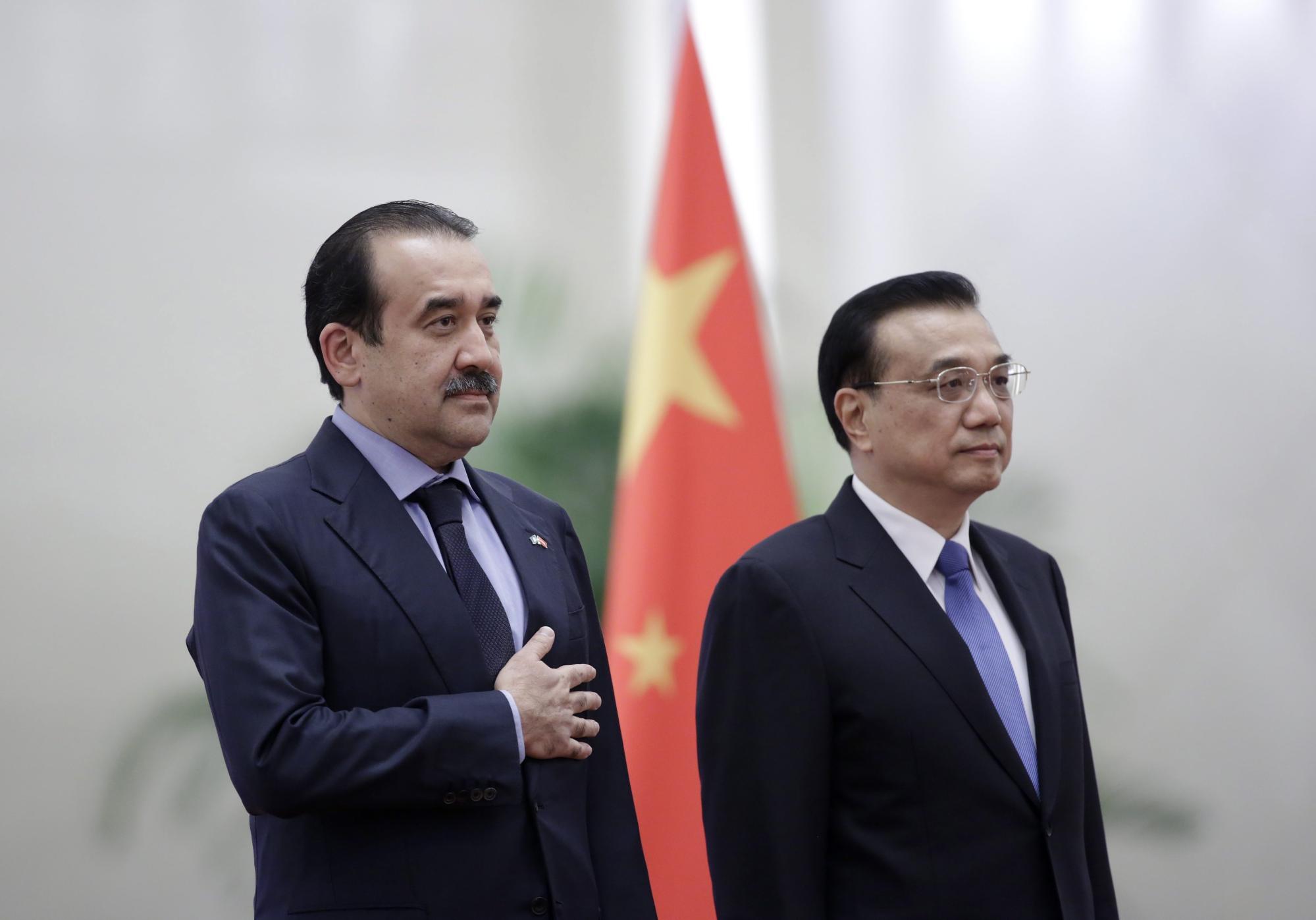 Massimov has also defended Beijing over concerns that its growing influence in the region could threaten Kazakhstan's independence, saying the oil-rich country could balance its interests between China and Russia.
Kazakhstan relied on Chinese loans to get through the 2008 recession after foreign lending dried up and oil prices fell.
More recently, Kazakhstan became a key part of China's
Belt and Road Initiative
, a vast trade and infrastructure scheme. The Kazakh government in 2014 launched its own programme to upgrade the country's railways and roads, called Nurly Zhol, or Bright Path. Massimov has touted that programme as a complement to the belt and road plan, and his 2015 trip to China ended with more than US$23.6 billion worth of deals made.
China has offered
support for the Kazakh government
as it faces its worst crisis since independence 30 years ago, after protests against rising fuel prices last week turned violent, with 164 people reportedly killed, thousands detained and government buildings torched.