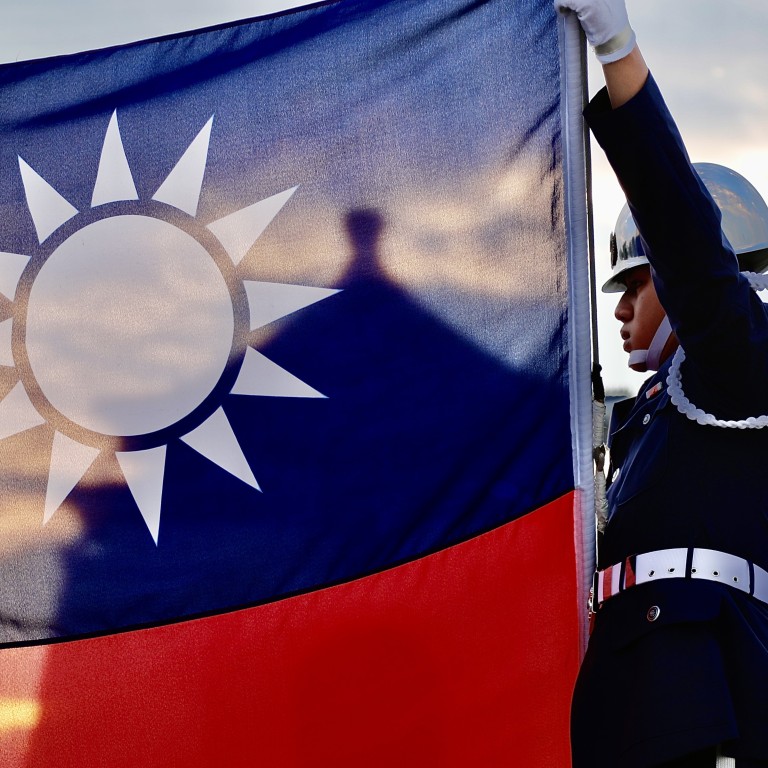 China 'shocked' by Slovenia's plans to allow Taiwan to open an office
Foreign ministry accuses Slovenian leader Janez Jansa of making 'dangerous remarks that challenge the one-China principle and support Taiwan independence'
Jansa had referred to Taiwan as 'a democratic country' and said it was 'difficult to listen to a capital with a one-party system lecturing about democracy'
The Chinese foreign ministry said it was "shocked" by Slovenia's plans to allow
Taiwan to open an office there
, saying it would damage ties between China and Europe.
Ministry spokesman Zhao Lijian also said that comments by Slovenian Prime Minister Janez Jansa, who made strong criticisms of Beijing in a television interview on Monday, were "dangerous".
"The one-China principle is a universally recognised norm in international relations and a general consensus of the international community," Zhao said on Wednesday. "It is also the political foundation of China-Slovenia and China-Europe relations.
"We have noticed that the Slovenian leaders have blatantly made dangerous remarks that challenge the one-China principle and support Taiwan independence. We are deeply shocked by this and strongly disagree."
The one-China principle is Beijing's position that there is only one sovereign state under the name "China" and it includes self-ruled
Taiwan
, whose official name is the Republic of China.
The Taiwanese government on Tuesday welcomed Jansa's comments and confirmed that negotiations were under way for the island and Slovenia to establish representative offices on each other's soil.
"Actually, we have normal relations with Taiwan," Jansa told Indian broadcaster Doordarshan. "Last year, when we saw some good anti-pandemic measures in Taipei, I personally called the health minister of Taiwan and we had an audio-video conference, exchanging our experiences. I personally visited Taiwan four or five times so far.
"They are a democratic country. It's difficult to listen to a capital with a one-party system lecturing about democracy and peace around the world. You know, [Taiwan is] a country which is democratic and respects all international democratic standards, international law included."
Beijing considers Taiwan a wayward province that must be brought into its fold by force if necessary. It has warned other countries repeatedly against having official contact with the island.
It
responded furiously to Lithuania
after the European country signed an agreement with Taiwan in July to open a de facto embassy for the island under the name Taiwanese Representative Office in Lithuania. The office opened in November.
The Chinese government has since downgraded its diplomatic ties with Lithuania. European companies have also complained that they were facing pressure from China to stop using components made in Lithuania – something that Beijing has denied.
Lu Shaye, the Chinese ambassador to France, said in an interview with France 24 on Monday that China needed to defend its interests but had not cut off diplomatic ties with Lithuania, hoping it would "correct its mistakes".