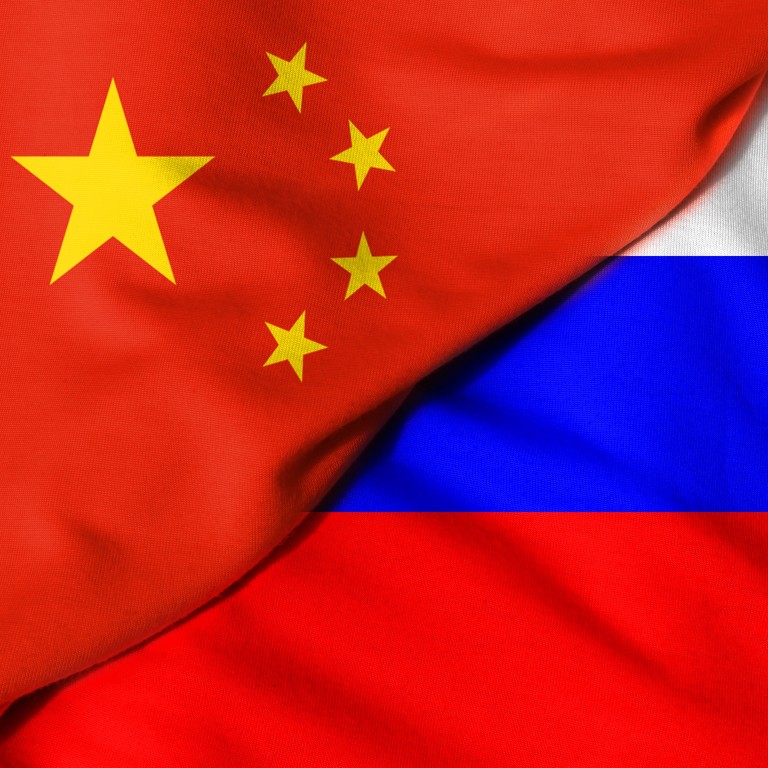 China, Russia take another step closer, agreeing to strengthen coordination on Asian affairs
Senior diplomats 'reach broad consensus' to boost strategic communication and jointly maintain regional peace and stability in virtual talks
Meanwhile, China's envoy to Russia welcomes Vladimir Putin's visit to Beijing for the Winter Games next week, highlighting the nations' friendship
Senior Chinese and Russian diplomats have agreed to step up coordination on Asian affairs, the latest sign the
neighbouring countries
are moving closer amid growing pressure from the West.
The agreement was reached on Tuesday during a virtual meeting between Liu Jinsong, head of the Asian affairs unit at China's foreign ministry, and Ovchinnikov Alexey Mikhailovich, who heads the Russian foreign ministry's Asia-Pacific department.
"The two sides had a friendly and in-depth exchange of views on the current situation in Asia, their respective regional and national policies, regional cooperation and regional hotspot issues, and reached broad consensus," according to a Chinese foreign ministry statement on Wednesday.
The statement said the two sides agreed to further "strengthen strategic communication and coordination on Asian affairs, jointly maintain regional peace and stability, and promote cooperation and development".
It comes after the Russian ambassador to China, Andrey Denisov, on Tuesday revealed that Moscow had been
keeping Beijing informed
on the content and progress of its security talks with the United States and Nato countries.
Denisov said the meetings were not related to China but "our Chinese friends are paying close attention to the talks".
"There's no need to hide any content or subjects in these diplomatic efforts," he said.
On Tuesday, Denisov also said there could be a "surprise" gift for China-Russia ties when
Putin
visits Beijing for the
Winter Olympics
next week, without giving details.
Putin was quick to confirm his attendance at the Games' opening ceremony on February 4. He will be among a small number of leaders expected to attend the event in person amid the coronavirus pandemic and a diplomatic boycott by countries including the US, Britain, Canada and Australia over China's human rights record. That includes alleged abuses against Uygurs and other Muslim minorities in the far western
Xinjiang region
, which the US has called "ongoing genocide and crimes against humanity". Beijing has denied the accusations, saying its policies in
Xinjiang
are aimed at combating extremism.
China's ambassador to Russia, Zhang Hanhui, has welcomed Putin's visit and highlighted the friendship between the two countries. Writing in official Russian newspaper Rossiyskaya Gazeta on Tuesday, the envoy said Putin's trip to China would "further enhance political mutual trust … deepen mutually beneficial cooperation" and add "bright colour" to the Games.
Zhang also said the nations planned more cultural and sports exchanges, including the "China-Russia Sports Exchange Year from 2022 to 2023".