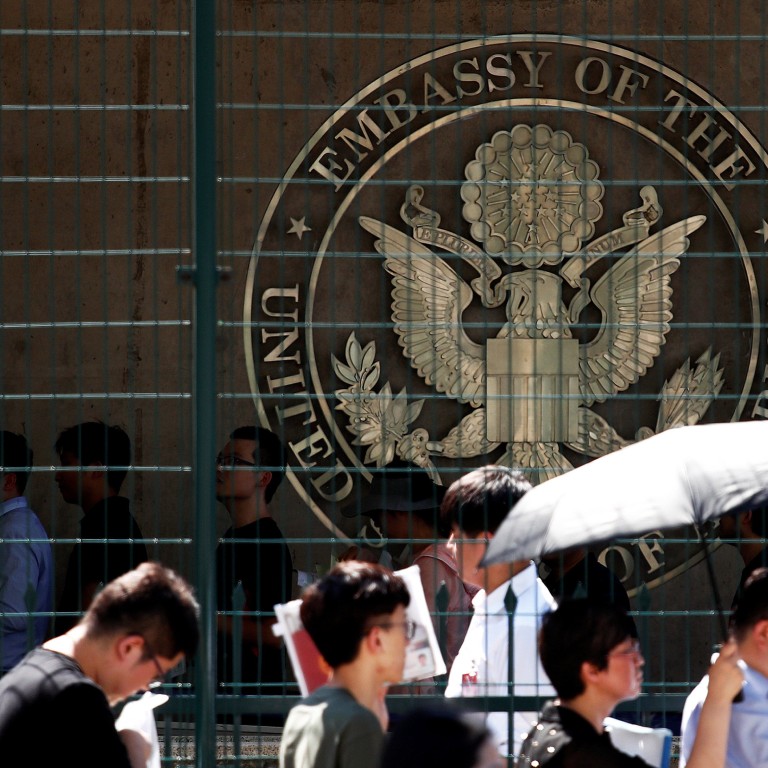 Coronavirus: US diplomats wanting out of China risk 'leaving safest country in the world' in a pandemic, Beijing says
Beijing lodges formal protest with Washington as US consular staff and families seek to avoid zero-Covid control measures in China
There is little chance of the 'non-discriminatory' pandemic control measures being relaxed any time soon, says analyst
China has protested against a US move to pull out consular staff and their families to avoid pandemic control measures in the
zero-Covid
nation, saying US diplomats risk leaving the "safest country in world".
This comes after the US embassy in Beijing sent a departure request to Washington for a formal sign- off, as China ramps up
Covid-19
containment protocols ahead of the
Beijing Winter Olympics
starting on February 4.
Highlighting China's efficient control of the pandemic, the Chinese foreign ministry called on Washington to "seriously think through the issues of granting authorisation for the departure of diplomats".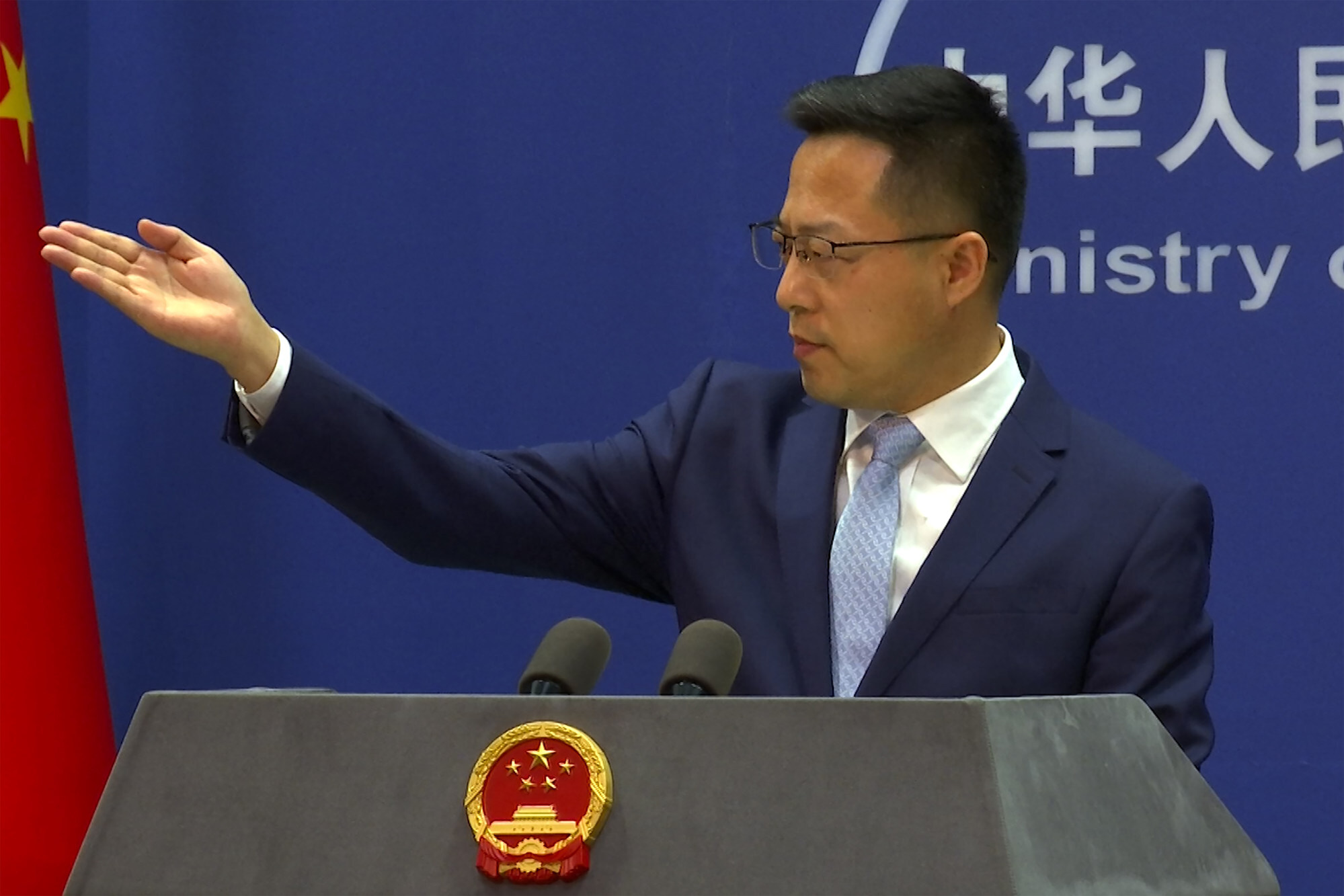 "China is undoubtedly the safest country in the world [in terms of Covid-19 prevention]," ministry spokesman Zhao Lijian said on Wednesday, warning that departure would "only elevate the risk of infections among the Americans [leaving]".
"China has expressed solemn representation and dissatisfaction to the US," Zhao told a daily press briefing in Beijing.
"We hope the US can abide by and follow China's pandemic control measures, seriously understand China's position and concerns, and cautiously handle the so-called authorised withdrawal of diplomats," he added.
Covid-19 cases in the US soared above 600,000 on Tuesday as the Omicron variant sweeps the country. China reported 44 cases, 24 of them locally transmitted.
A source told the Post that the US move on Monday was possibly a response to concerns raised by its diplomats in China, and unlikely to trigger major changes to the operations of the American embassy and consulates there.
The first reports about the US State Department weighing whether to authorise such departures came from Reuters, which cited unnamed sources as saying that some embassy staff were upset about Washington being unwilling or unable to secure diplomatic exemptions from the strict quarantine measures.
The rules include possible admission to Covid-19 fever clinics and separation from children.
However, the State Department said operating status at its embassy and consulates in China had not changed.
"The operating status at our mission in [China] has not changed. Any change in operating status of this nature would be predicated solely on the health, safety and security of our colleagues and their family members," a spokesman told Reuters.
US-China relations
have been fraught for the past few years, with the most recent spat relating to Covid-19 controls for aviation.
The US government on Friday said it would
suspend 44 China-bound flights
by four Chinese carriers in response to Beijing's decision to suspend some US airlines' flights over Covid-19 concerns.
Since December 31, Chinese authorities have suspended 20 United Airlines, 10 American Airlines and 14 Delta Air Lines flights, after some passengers tested positive for Covid-19.
Beijing hit back at the suspension of Chinese flights, calling on the US "to stop disrupting and restricting normal passenger flights".
With the 2022 Winter Olympics just days away, Beijing has been stepping up pandemic control measures, especially after recent Covid-19 flare-ups in the capital and nearby port city of Tianjin.
Foreign diplomats in China must abide by all Covid-19 restrictions, such as testing and mandatory quarantine on arrival, although some foreign envoys have not been sent to government-designated quarantine hotels.
An internal survey by the US embassy in Beijing showed that a quarter of its staff and their families would prefer to leave China as soon as possible, the Reuters report said.
Home quarantine for diplomats should be a baseline requirement, and admission to Chinese fever clinics and hospitals should be voluntary, it quoted a source as saying.
The US government should have imposed retaliatory measures for such requirements but failed to do so, the source said.
The coronavirus pandemic has become a new point of friction in US-China ties, with US officials repeatedly calling for an investigation into the origin of Covid-19. This comes on top of tussles over trade, big tech, maritime disputes in the South China Sea and alleged human rights violations in
Xinjiang
.
But the two sides have managed to continue high-level dialogue to calm tensions.
Lu Xiang, a US affairs expert at the Chinese Academy of Social Sciences, did not expect any easing of Covid-19 restrictions.
"When it comes to the movement of diplomats, China will certainly continue to adopt a non-discriminatory policy, and the restrictions due to epidemic considerations will not be weakened," he said.
"China will decide on prevention and control measures in response to the overall control of the outbreak."
Nicholas Burns
was sworn in as the new US ambassador to China on Tuesday. Burns' appointment had been held up for months over
Republican demands
that the US pass a bill to counter Beijing's alleged human rights abuses in
Xinjiang
.